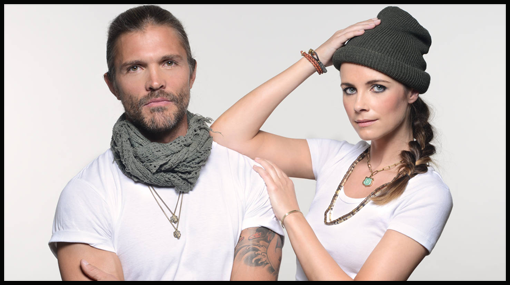 The Frost family has been in the jewelry making business for years. From Lulu to George, each of their collections could easily be classified under "wearable" art. As new collections surface year after year, season after season, they continue to turn heads. That is, until this season, when they went above and beyond to create their most epic collection to date!
George Frost's newest collection, 'No Goods' is a line dedicated and inspired by the revolutionary 60s: the flower child era. The era I continuously wish I was born in, so it's no wonder I love this line! Rather than the classic peace signs and daises though, George took a different approach and targeted revolutionary sentiments. Using materials like bullet casings, out-of-circulation dollar bills and hand-braided horsehair, completely capturing the anti-war/civil rights movement that took place during the 60's.
Each piece is inscribed with an intimate message expressed by way of symbols and Morse code that spell out sentiments from luck, loyal, unite, trust and love. The 'No Goods' line reminds us of a period in history where the language of love truly inspired a generation.
No Goods is made in New York City.
Xx. Jadan Huter