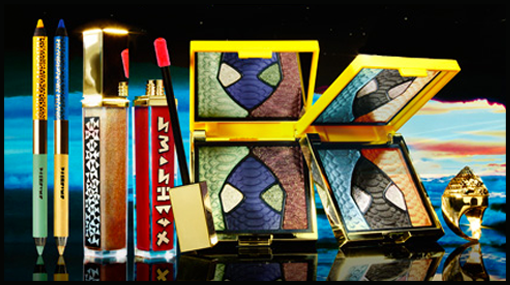 In case you haven't seen it, Santigold , the American singer-songwriter and producer, has just created a make up line for Smashbox dubbed "The Santigolden Age". It is just as bright, beautiful and inspiring as we would have expected. Maybe even more so!
Santi White, also known as Santigold, known for her unique voice, and bold inventive style, is now taking the beauty counter by storm including showing us all how to create bold eye looks!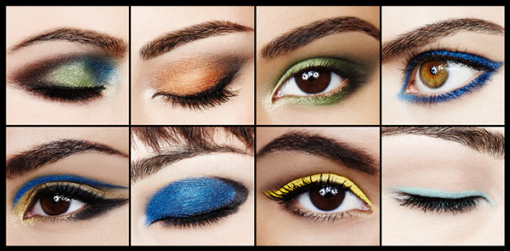 She started developing her Santingolden Age Summer 2014 Collection in 2012 when the world's end was foretold, and her inspirations were drawn from a post-apocalyptic rebirth.
What's even more incredible than the line itself, is the fact that, with everything else going on in her life, Santi had a hand in every aspect of the Smashbox line. From choosing the colors, to testing the products, to designing the packaging, even down to the artwork on each cover, there wasn't one thing left unaccounted for in the eyes of Santi!
The collection features four aptly titled lines from "Earth As We Know It", "Apocalypse Now ", "Colorwash", and eight Eye Collage looks. To shop the perfectly priced collection of eye shadows, $20 lip glosses ($20), nail strips ($22) , lipstick rings ($22) and the colorful eye pencils, click here.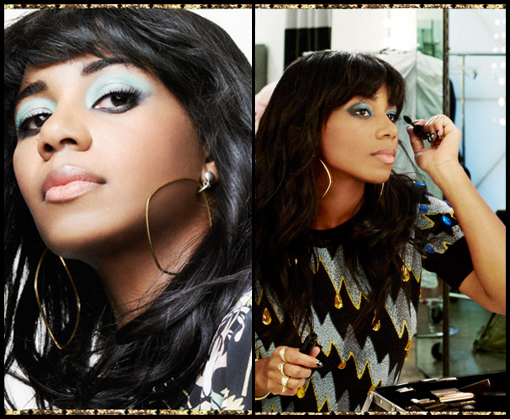 Way to brighten things up at the beauty counter! We love a girl who dares to be different!
Xx. Jadan Huter