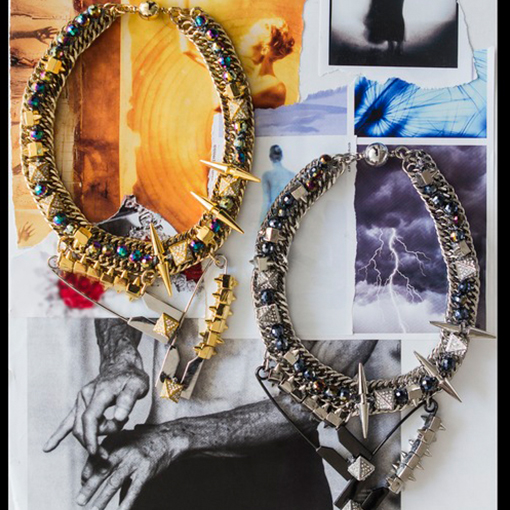 A few weeks ago I spotted one of these gorgeous collars by New York-based CFDA nominee Amanda Assad Mounser on fashion editor and stylist Bri Holloway. It suddenly became my latest must along with everyone else around LA. The timing is perfect. Mounser's inspo is 1970's glam rock and that's what just marched down many of the #LFW SS2105 runways.
No wonder, after several seasons of all the focus on bracelets and rings, the necklace is making a strong comeback for fall in an array of styles and collars. In other words, this is how to make an entrance over and over and over. Grab one before they're gone. By the way, all of her necklaces are Made in the USA.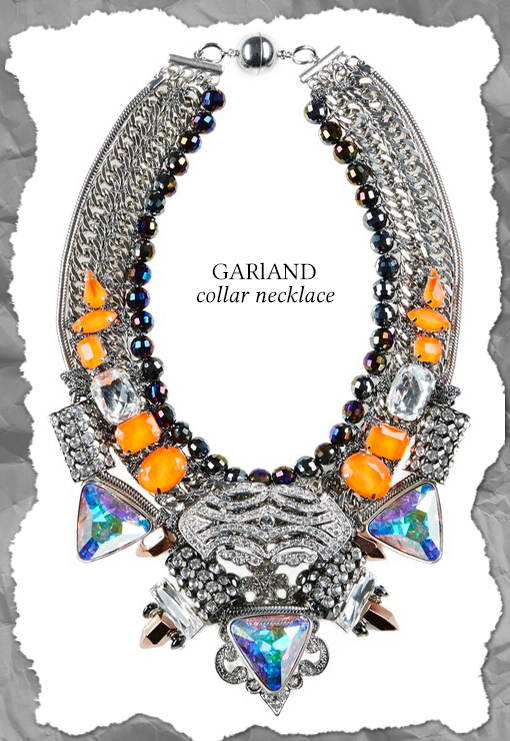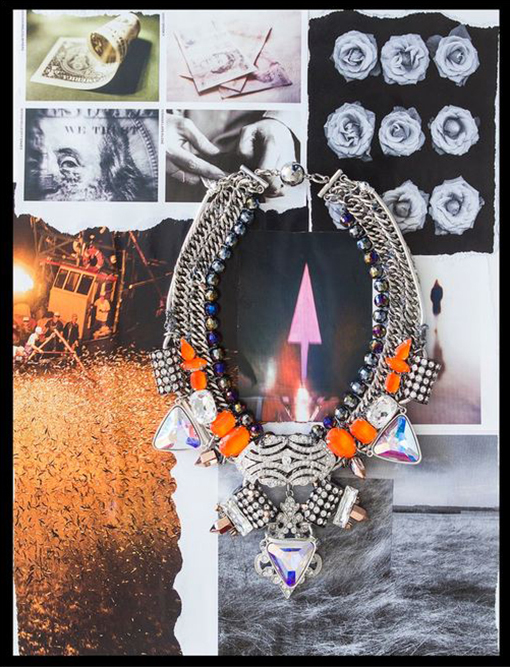 Garland Collar Necklace
The showstopping Garland Collar necklace from Assad Mounser features embellished triangle Swarovski crystals, neon resin gems, glass/rhinestone beads and vintage looking rhinestone brooches. Bri wore it during the day and rocked it!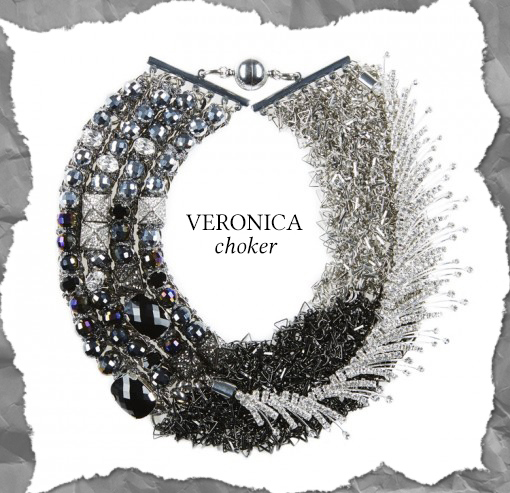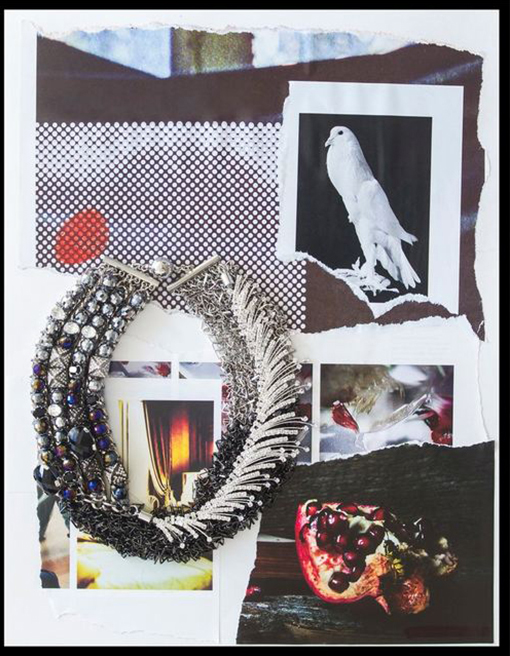 Veronica Choker
My personal favorite for evening, the asymmetrical Veronica Choker choker features an ombré chain and rhinestone detailing with hand-sewn Swarovski gems, glass beads and encrusted pyramid spikes. The magnetic clasp makes it so easy to wear.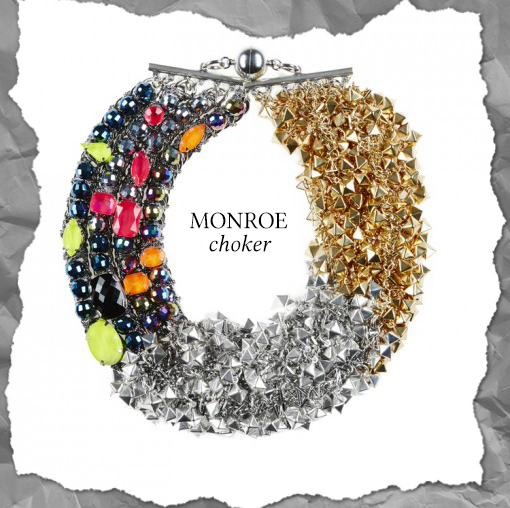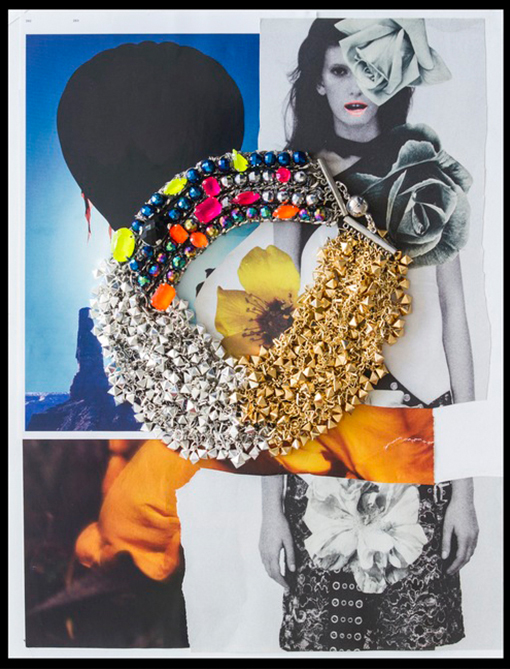 Monroe Choker
The designer's colorful asymmetrical Monroe Choker stuns with an ombré chain embellished with box stud drops, hand-sewn resin gems and glass beads. The magnetic clasp keeps it secure.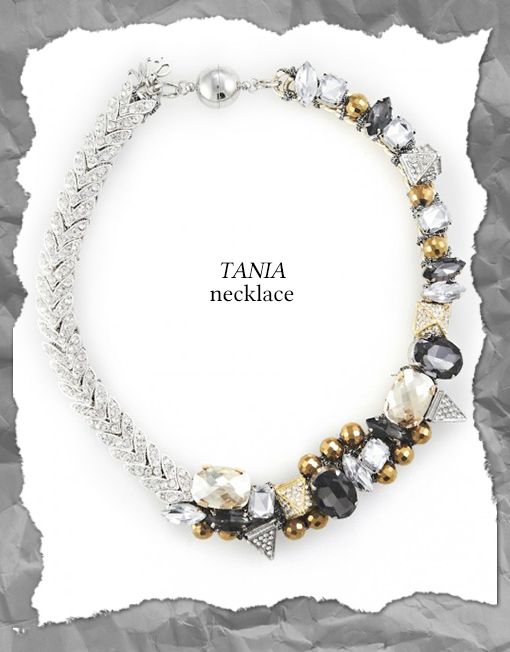 Tania Necklace
The more delicate Tania Necklace works day or night. Hey, I'd wear it to the office or the beach. Anything goes these days. It features a silver plated brass chain necklace with Swarovski crystals, glass beads, rhinestone details and pave pyramid spikes. Magnetic closure.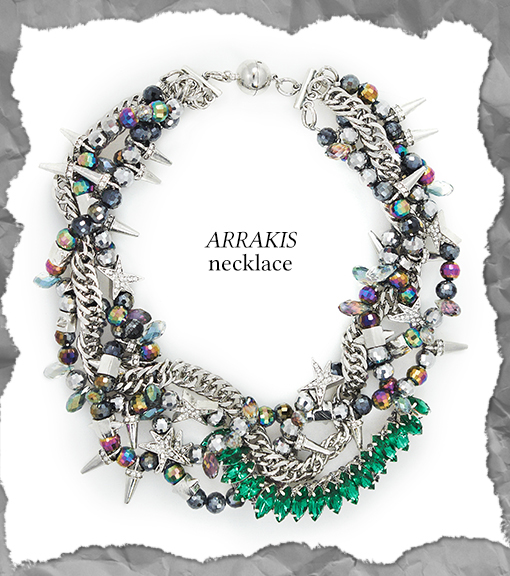 Arrakis Necklace
So rocker chic! With dazzling green crystals, spikes, rhinestone stars and chain links the Arrakis may be a tie for my favorite whether you're a blonde or brunette but especially for redheads. Magnetic closure.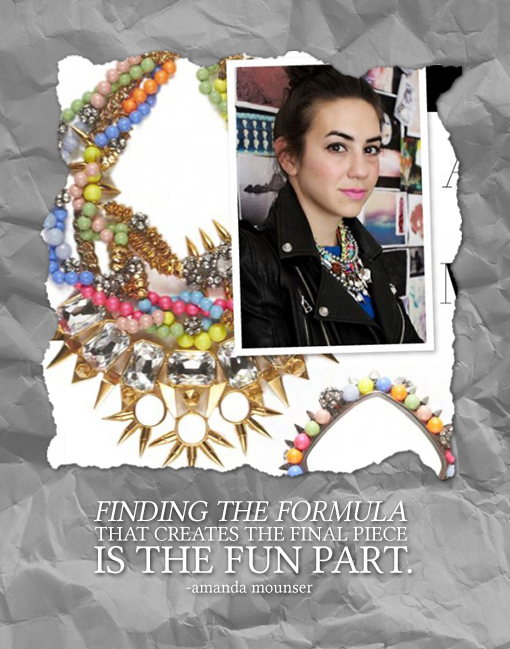 Now the fun part. Eeney, meenie, miney, moe, my mother says pick this one! Find anyone of these beautiful chokers online at Bri Holloway.
With Love From LA,
NJ Goldston, The Brunette