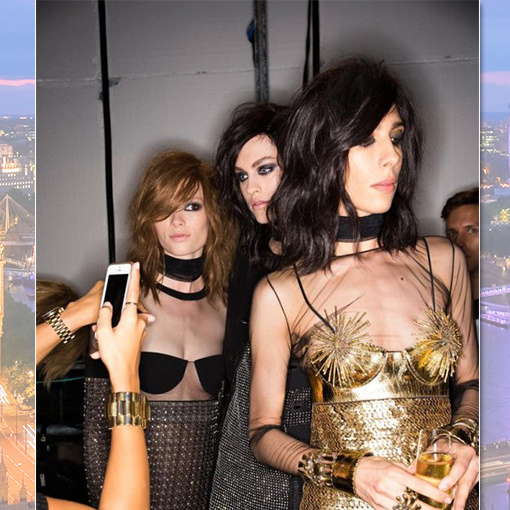 We loved what happened across the pond at #LFW SS 2015. As usual, we have our favorites and we're going to call the trends. But this time round, Tom Ford may have won my heart for Best in Show as the fashion barometer swung from the sixties to the romantic and everything in between.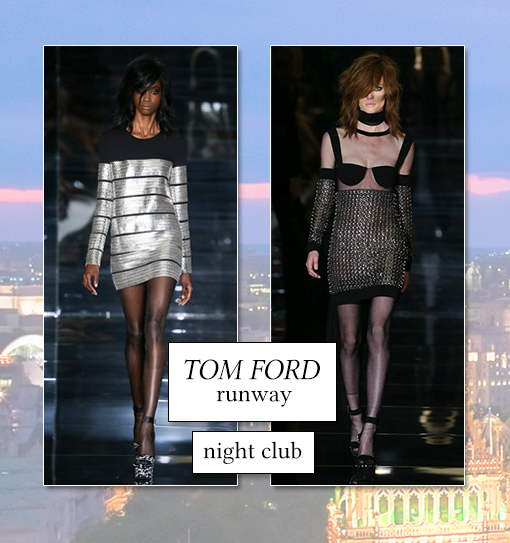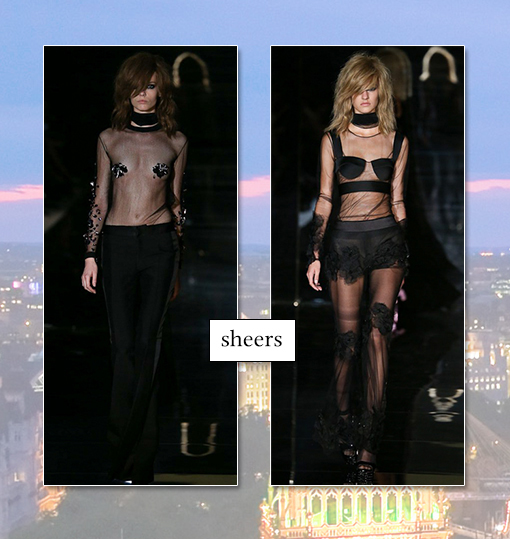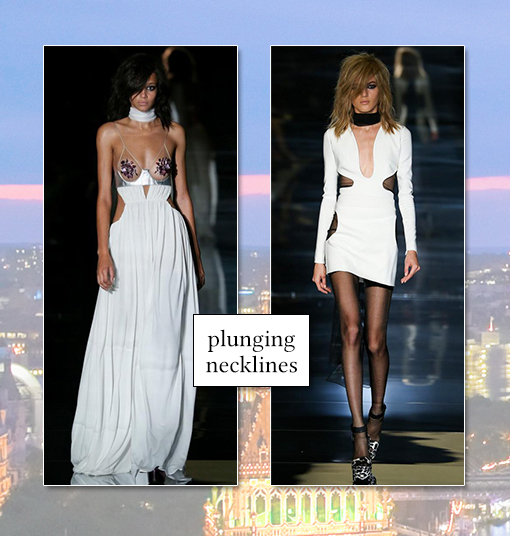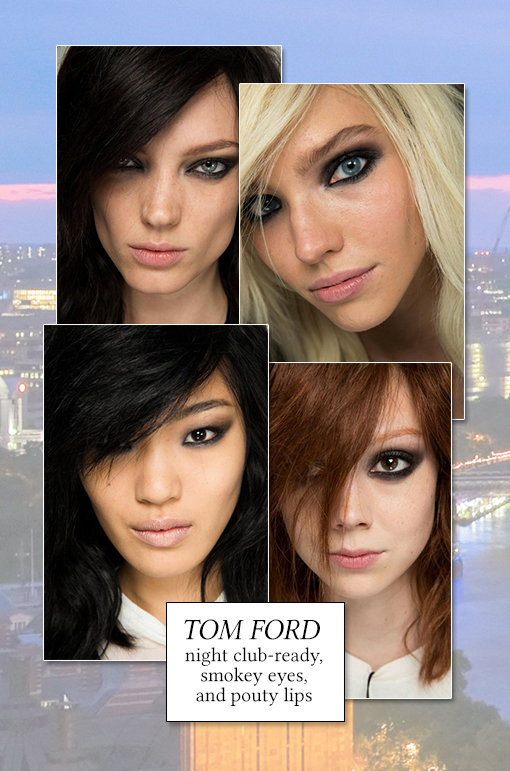 Everything about Tom Ford's sixties inspired collection got me at "Hello" from the leggy looks to the sheers and smokey make-up. I think this collection is going to be a street style game changer. On a separate note, who will he be dressing at The Met in one of these looks or will we spot one on the Red Carpet in the near future? Can't wait to see.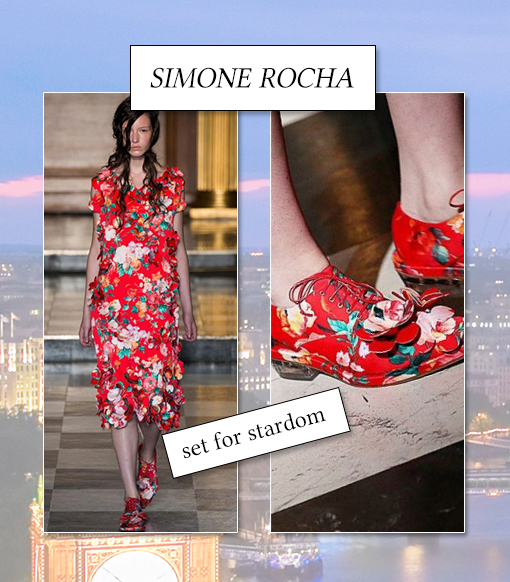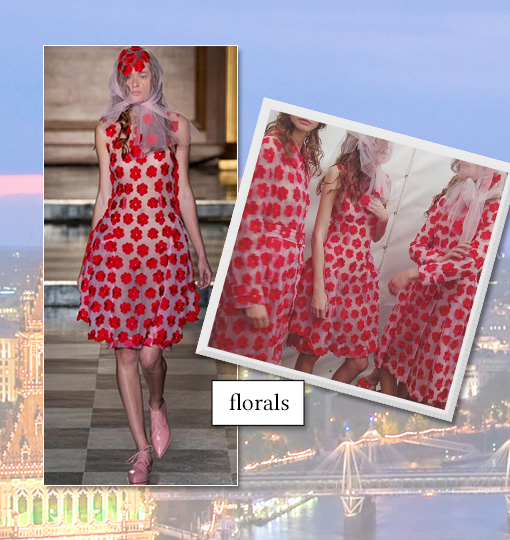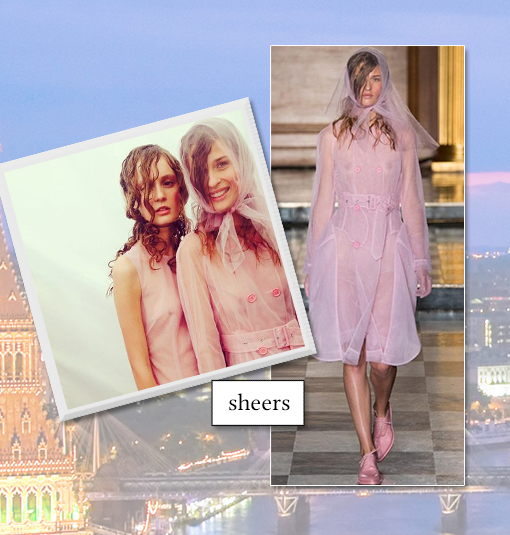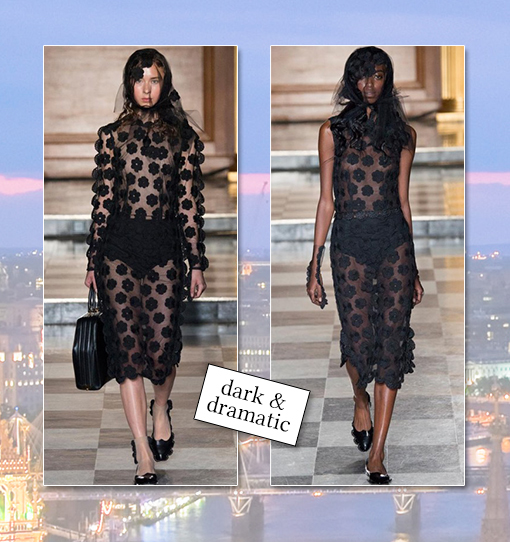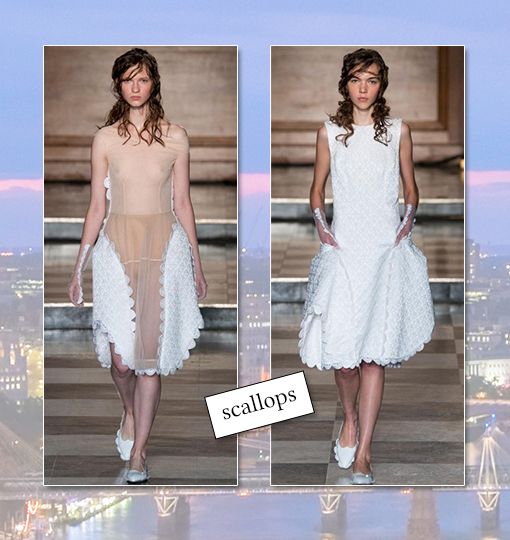 She's the one to watch. Simone Rocha's got it all happening for day and eveningwear and if you want a party dress to standout it. She's your girl.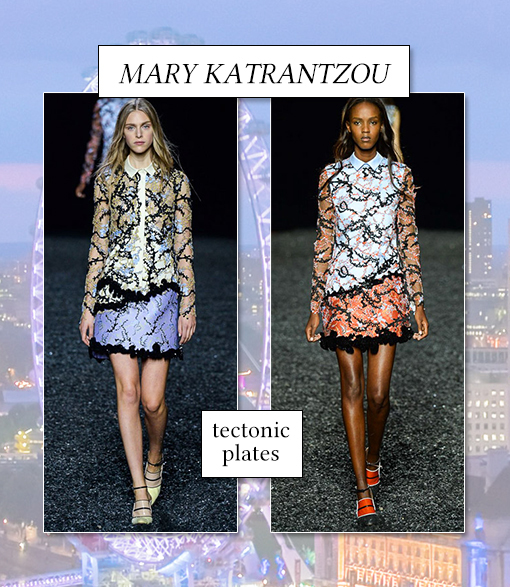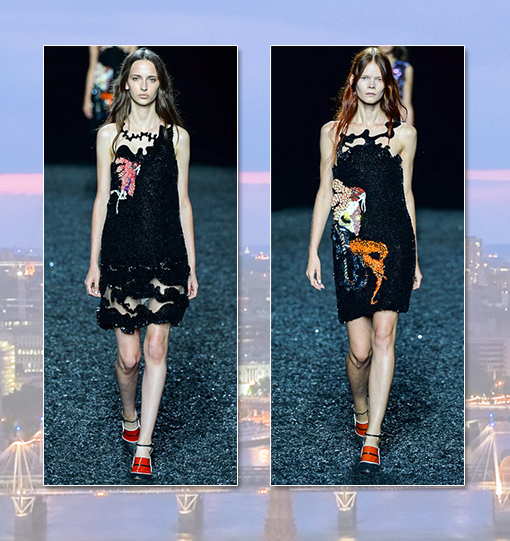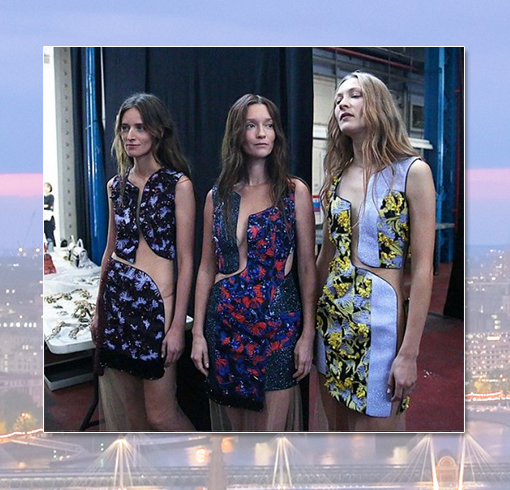 I know her and adore her. She's arrived. Her work just gets better and better. A textile genius. Katrantzou's SS15 collection is inspired by "the human body in motion as a series of tectonic plates and oceanic fissures." That's where her definition she referenced in the program notes, "Pangaea, meaning 'all the earth', and Panthalassa, meaning 'all the ocean'," comes in to play. "Katrantzou was thinking about the supercontinent 200 million years ago that was subsequently pulled into a jigsaw puzzle of land. In clothing terms, that meant eveningwear with glittering panelling, embroidered with horsehair." Geography seems to be on of her consistent go-to inspirations. Once again, it's a winner.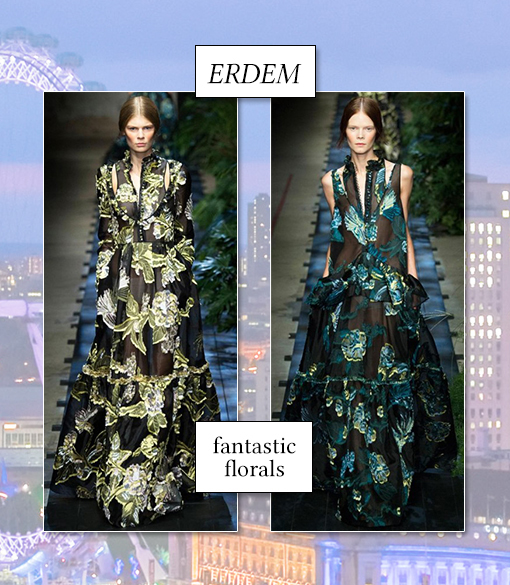 Another stunning collection that had the front row and buyers swooning.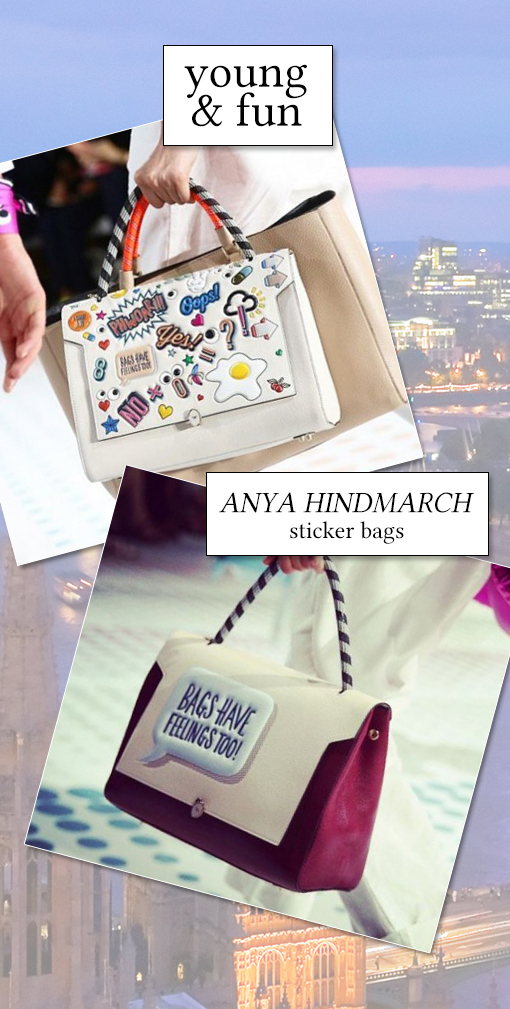 Want. Want. Want.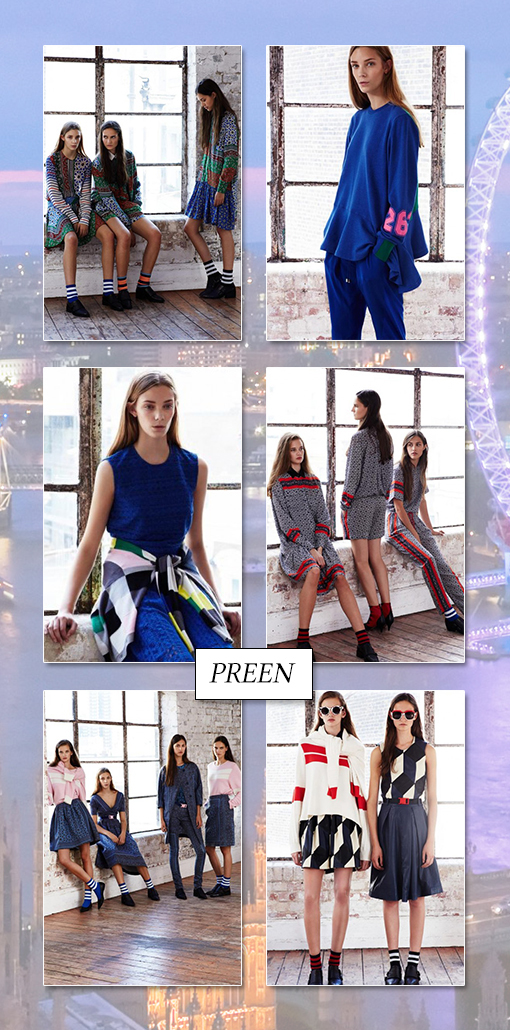 Why bother with a fashion show when you can have real models wearing real clothes that real women will wear? Answer. Preen.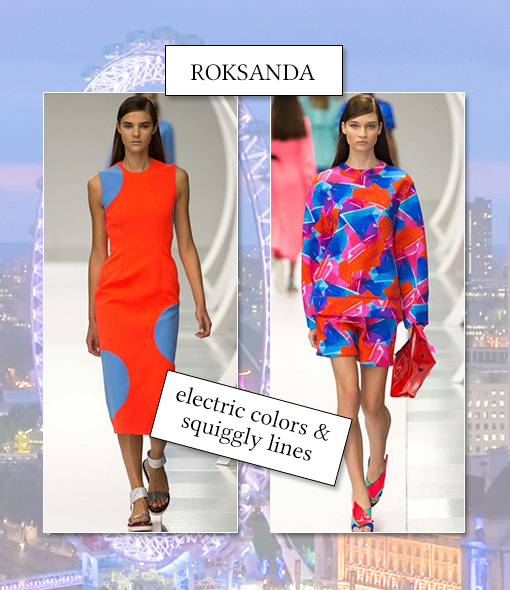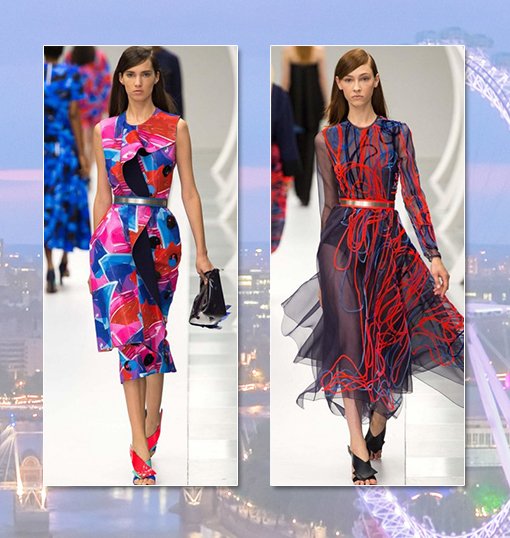 This is what makes fashion so much fun.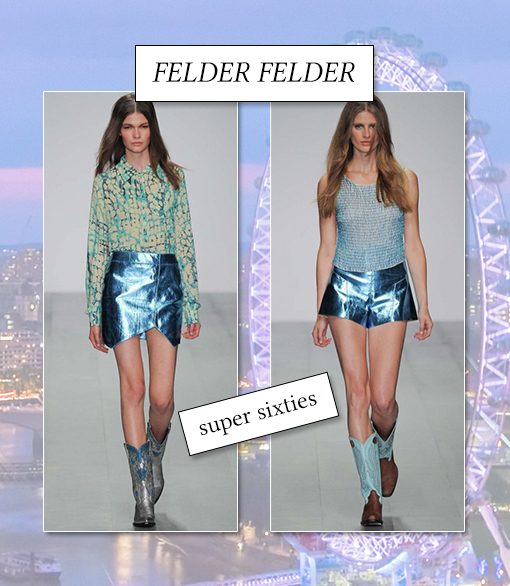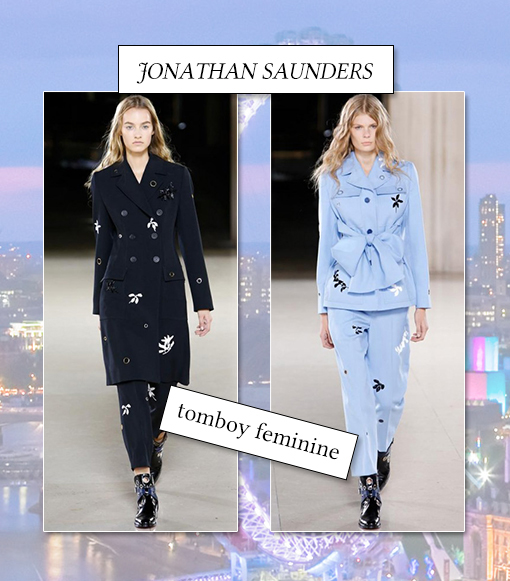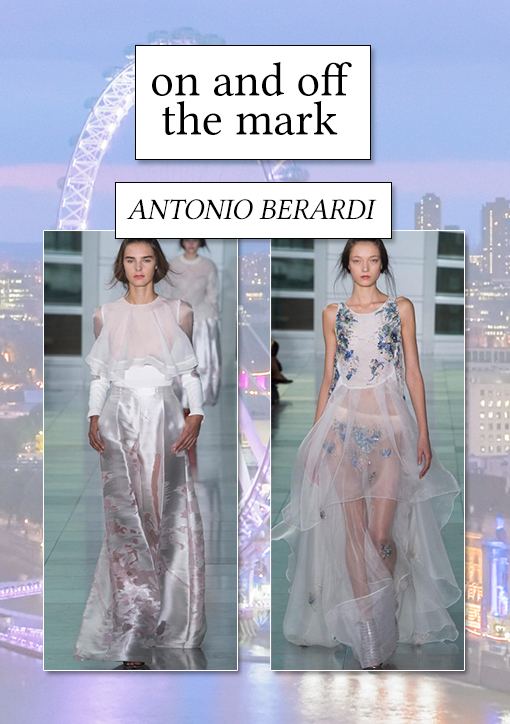 I'm guessing Berardi's SS15 Collection is a prelude to The Met Chinese-themed Gala with special clients getting a personal twist on one of these looks.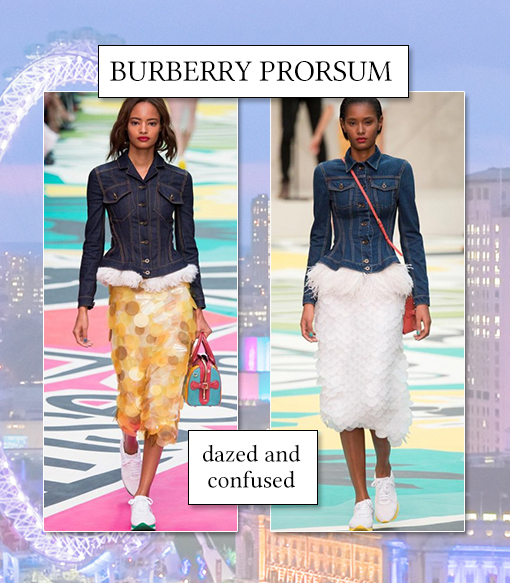 For a major fashion brand, Burberry seems to have lost it's way. Maybe the trench coats can save the season but I don't know what's going to be on the racks when the new Rodeo Drive Flagship store opens.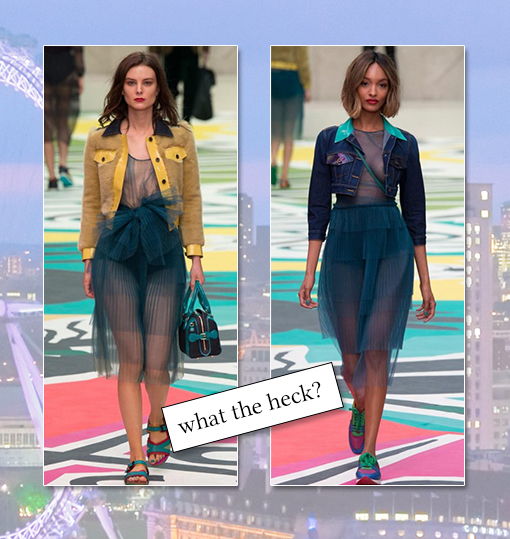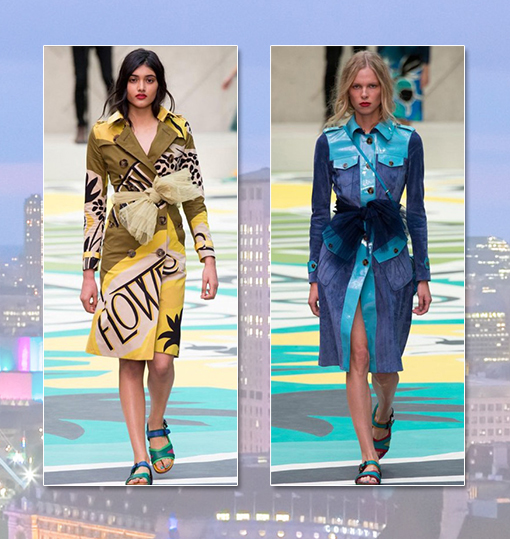 It's a wrap. Sixties. Seventies. Florals. Romance. Sheers. Whimsical humor and Electric Colors.
NJ Goldston, The Brunette & David Soriano