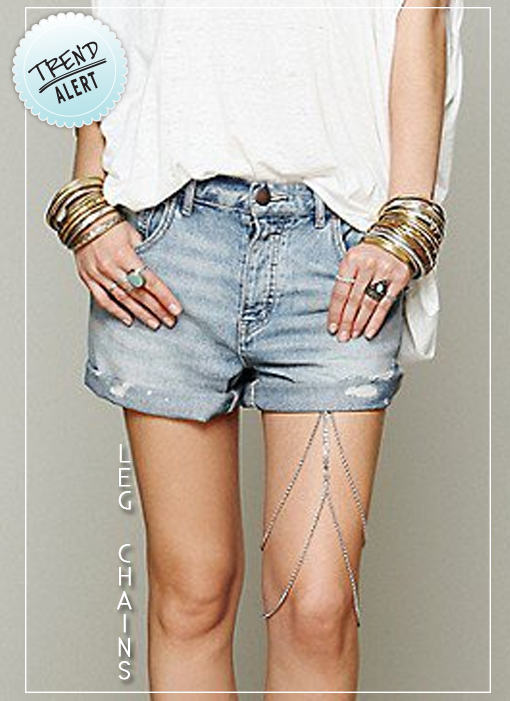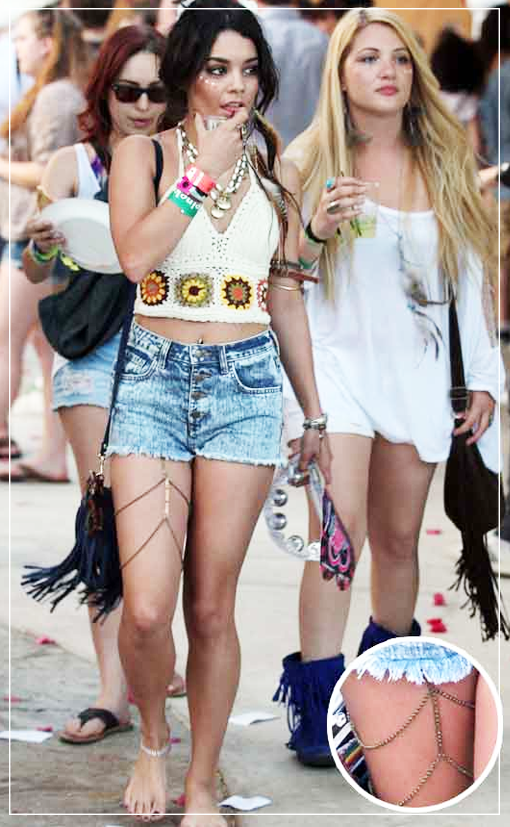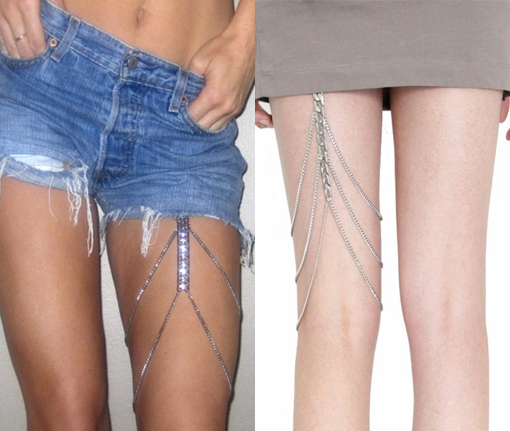 In my world, jewelry is mandatory in the completion of an outfit! While the world has become accustomed to monotony of bracelets, earrings, and necklaces, I bring you something new I just discovered!
Leg chains! Yes, you heard right. Leg chains are a growing trend in jewelry that you can use to dress up your legs. Much like a seductive garter belt, they wrap around your upper thigh. However, when they are being worn, it appears as though the sparkle and shine is simply hanging from no where or floating around your lovely legs.
Not only does it catch your attention immediately, but if paired with the right thing, it takes an outfit from okay to oh wow! My favorite way to wear the chains would have to be under a long dress with a slit, for a peek-a-boo effect, dress up a pair of casual jean shorts, or place it under a bohemian style dress to add a bit of free-spirited flair.
This "Litter SF Christo Garter", as seen on Vanessa Hudgens is made with a simple elastic garter band that holds the piece discreetly above your thigh and displays the tiered chains on the front and back of the leg. Each piece is unique and custom made.
To order : The Trend Boutique
Xx. Jadan Huter