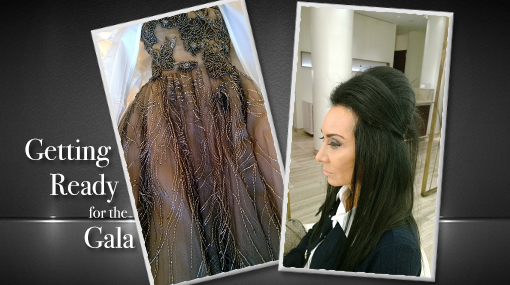 There is probably no bigger fashion challenge (except perhaps the Oscars) then The Met Gala. This year, as you know, the dress code was "White Tie and Decorations." That means for the ladies, a ballgown and opera gloves. Yesterday was the day to pull it all together. I ran around the East Side of Manhattan as my own stylist getting ready and thought it would be fun to share what it takes to be appropriately attired as an invited guest. About two months of planning and eight hours of hard-core beauty prep. Here I go!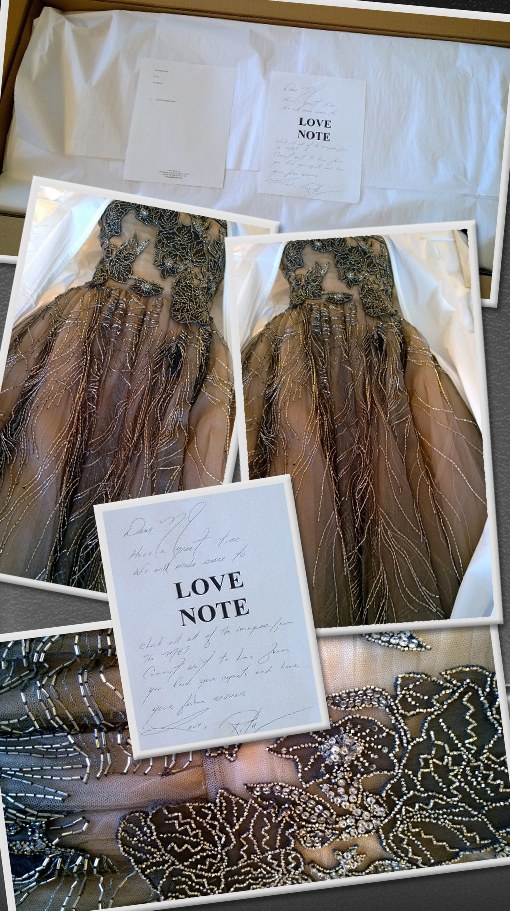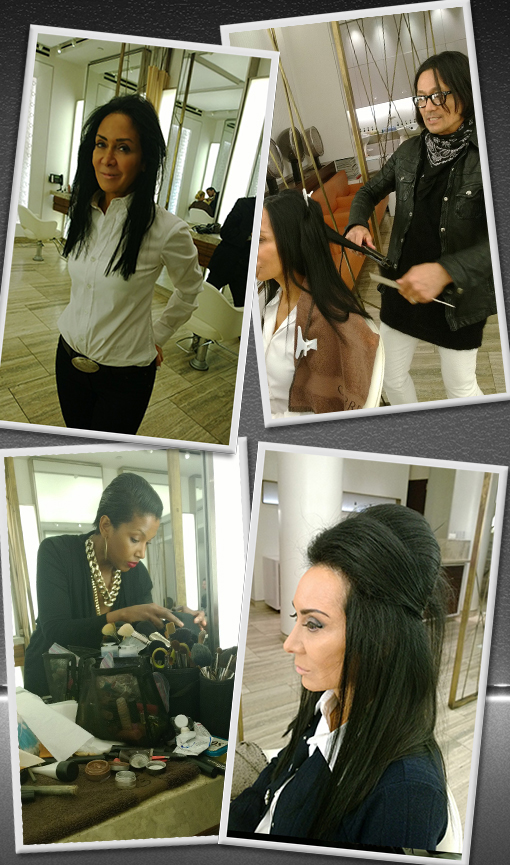 Next a quick stop at David Yurman to look at their high-end jewelry collection. They're dressing me for the evening and we carefully choose a stunning Australian South Sea Pearl and Diamond Necklace from their High Jewelry Collection. I absolutely fell in love with it. It was a bold, striking accent to my gown. Each of the pearls was perfectly matched with a lavendar hue and slightly graduated for the perfect balance.
Then it was off to hair and make-up at Garren with famed stylist Manabu and Celebrity Make-up artist Lynette Broom. I originally was connected with this dynamo team by Prada and Giorgio Armani. I booked my appointments two months ago. Otherwise, nothing would have been available! We poured over pictures of my gown and developed a strategy that combined an elegant up-sweep, teasing and dramatic eyes that featured gunmetal shadows.
I raced back to the hotel with one hour to spare. I laid out all the elements for my gown, arranged the jewelry including vintage waterfall diamond earring and an invisibility-set Oscar Heyman bracelet from Lily et Cie, plus the all important tickets.
Deep breath. Gown on. Jewels Secure. Gloves on. Handsome hubby by my side.
Down to the limo. Let's get this party started.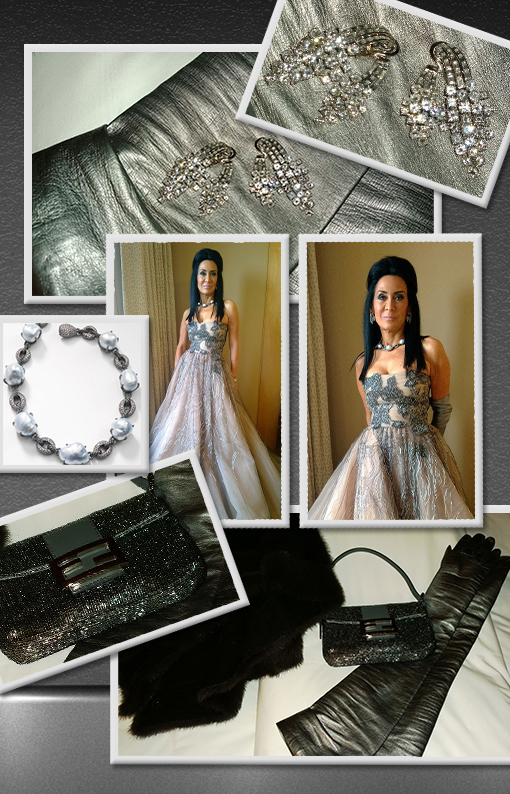 With Love From New York City and The Met Gala
NJ Goldston, The Brunette