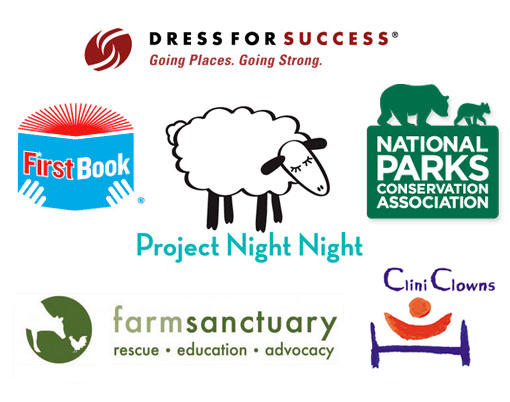 This is the time of year when our thoughts turn to giving back and we compiled a list of our favorite charities that we support all year long. We hope we inspire you! If not one of these, give to your favorite. It does make a difference. So who did we select? Dress For Success, Farm Sanctuary, First Book, Project Night Night, National Parks Conservation Association and CliniClowns.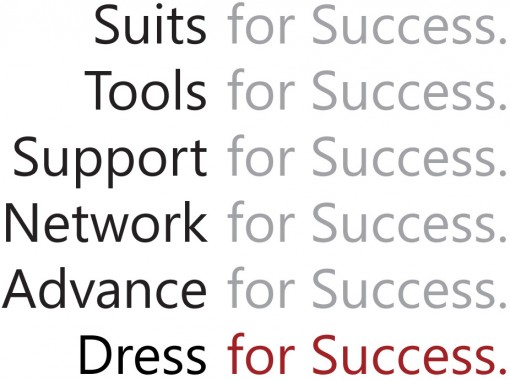 Dress For Success
Dress for Success is a worldwide international non-profit organization dedicated to improving the lives of women located in more than 120 cities across 13 countries. The professional clothing, employment retention programs and ongoing support that they provide their clients symbolizes an enduring faith in every woman's ability to be self-sufficient and successful in her career. We all have work attire that we can recycle to those less fortunate and its an easy way to make a difference in someones life.
Dress for Success depends on a team of qualified, passionate and dedicated individuals, organizations and companies, each of whom plays an indispensable role in their ability to help.
The Dress for Success team includes:
More than 120 affiliates in the U.S., Australia, Canada, France, Ireland, Mexico, the Netherlands, New Zealand, Poland, Portugal, the U.K. and the West Indies. Each site is an independent, volunteer-driven non-profit organization committed to fulfilling the Dress for Success mission on the local level.
The staff members of Dress for Success Worldwide, who handle overall management of Dress for Success, provide support to our affiliates and are responsible for stewardship of the brand. In addition, the worldwide team coordinates organization-wide fundraising and events.
Donate here as a gift on your loved one's behalf. By the way, NJ has been donating her clothes to this organization for over a decade.
Kathryn, The Blonde
Farm Sanctuary
A farm animal protection organization with sanctuaries in New York and California, this is a special place for the education and rescue of farm production animals. It's part of the growing movement to create humane conditions in the animal farming industry. Founded in 1986 as an advocate for farm animals, it promotes laws and policies that support animal welfare, animal protection, and vegetarianism through rescue, education, and advocacy. Farm Sanctuary houses over 800 cows, chickens, ducks, geese, turkeys, pigs, sheep, rabbits, and goats at a 175-acre animal sanctuary in Watkins Glen, New York. They also house over 400 farm animals at a 300-acre sanctuary in Orland, California which, unlike the New York shelter, also houses burros. Farm Sanctuary acquired a third shelter, Animal Acres, near Los Angeles, California in 2011. This is a very special way to help and prevent the the inhumane caging and treatment of farm animals farmsanctuary.org. For more information feel free to check out Homeo Animal, and the great work they are doing as well.
NJ, The Brunette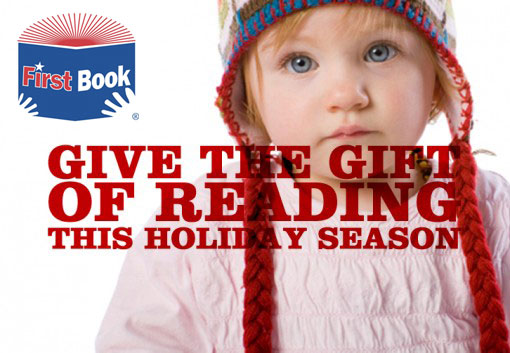 First Book
Since I was little, reading has always been my favorite escape. It can transport you into a magical fairytale, or catch you in a gripping tale of mystery. It breaks my heart that so many kids around the world have never gotten the change to escape through a story. That is why I LOVE what First Book is doing. A donation of just $10 buys four brand-new books for children in low-income households. Throughout the year, this nonprofit distributes approximately 35,000 books per day to kids in need throughout the US and Canada. First Book also funnels 97 cents of every dollar donated directly to the cause.
How to Help: Donations are always welcome, and this organization also needs volunteers, fundraisers, and shoppers who are willing to do their holiday buying for a good cause. firstbook.org
Xx. Jadan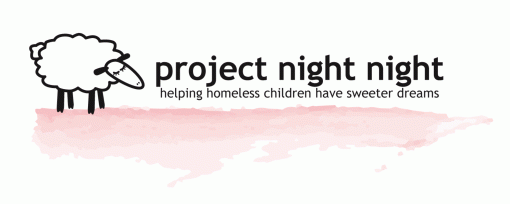 Project Night Night
One of my favorite charities (particularly at this time of year) is a San Francisco based charity called "Project Night Night". Started due to the staggering statistic that 1 in every 50 children in the US will face homelessness at some point during his/her lifetime, this charity went on a mission to provide comfort for children that normally know none. They focus on the homeless child population from birth to pre-teen.
"Project Night Night" gives a canvas bag to each child that is filled with comfort-focused accessories. From their site – "Each Night Night Package contains a new security blanket, an age-appropriate children's book, and a stuffed animal — all nestled inside of a new canvas tote bag." Founder and Executive Director, Kendra Stitt Robins began this charity while working for a law firm in San Francisco. As she put her son to bed each night, she was reflecting on how essential it was for him to have a full night of sleep and how homeless children lack the security and essentials to be given full nights of sleep. Thus, "Project Night Night" was born. (Info source)
On a personal note, I really love their work and feel that the fundamental association of lack of sleep and stress means that with better sleep, we see better students who become better employees and can potentially break the poverty cycle.
How You Can Help – Get involved! They take physical donations for the tote bags as well as your time and any amount of money you can provide. This is a tax deductible charitable donation.
– Kate, Arts & Entertainment Contributor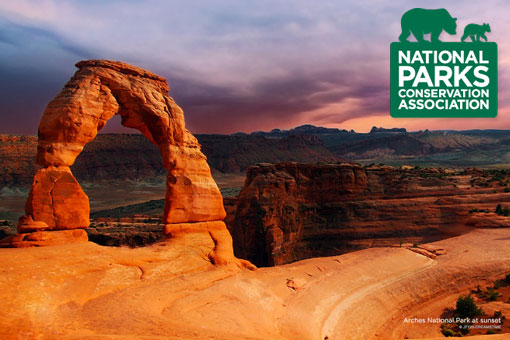 National Parks Conservation Association
Anyone who knows me knows I am a huge fan of our US National Parks. They truly are a jewel of our country it is important we protect and maintain their beauty for generations to come. The mission of the National Parks Conservation Association is just that:
"To protect and enhance America's National Park System for current and future generations." – NPCA website
The NPCA was founded 100 years ago by the first Parks Service director in order to establish a voice independent of our US political system. Today the NPCA works together with park staff, community leaders, park advocates and legislative officials to ensure our National Parks are well funded and well managed. The Association currently boasts 600,000 members and 25 regional offices.
It's more important now than ever to help our National Parks. The impending "fiscal cliff" sequester plans to cut 8.3% (that's $190M) of the NPS budgets. Not only would seasonal staff (who provide the majority of services to visitors) be terminated, but full-time rangers would be furloughed. What's more, some parks would face closure and the remaining parks would see reduced maintenance (i.e., snowplowing and road repair). (source: Yahoo! News via The Coalition of National Park Service Retirees)
Learn more or donate at NPCA.org
– Ashlee, Brunette Contributor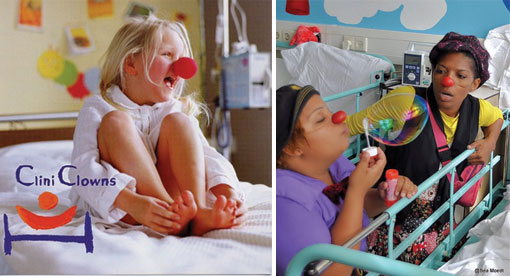 Clini Clowns
This year ClinClowns reached out to me and I began to learn about all the important work they do. I am excited to become one of their ambassadors and the face of the charity. They work tirelessly to help sick and handicapped kids by providing distraction and fun to children with an illness or disability using fun activities and play to improve their quality of life. We can all help put a smile on their faces. cliniclowns.nl
Astrid Bryan
xo
The Blonde And The Brunette Team