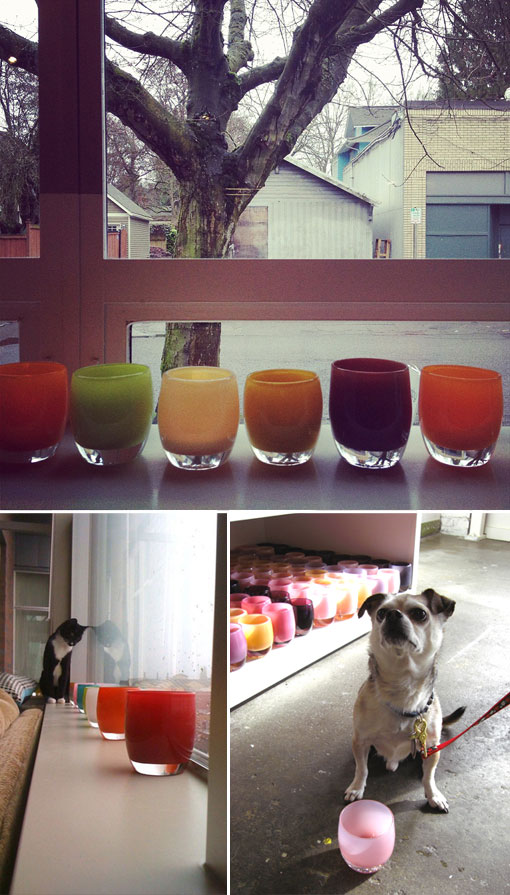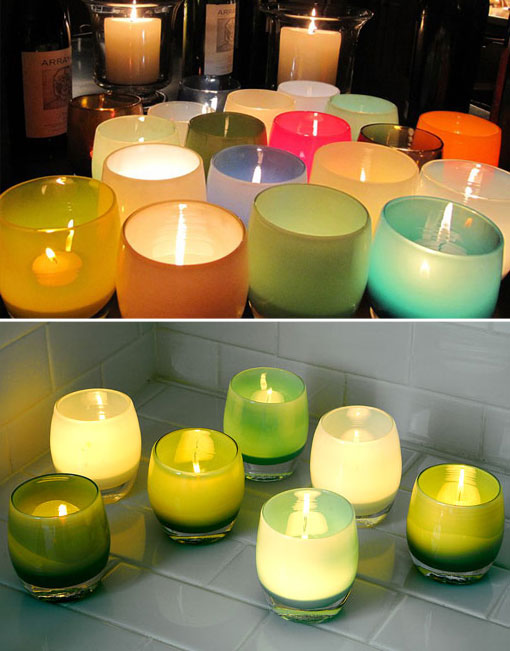 The Blonde and The Brunette wanted to share one of our all-time favorite items. Glassybaby. Made by hand in Seattle, the company began as a literal light of hope. Founder and three time cancer survivor, Lee Rhodes, found great healing from the soothing light of a candle-lit glassybaby. Lee started spreading that light by making and giving them to others. And that's exactly how I found out about them. Guests from Seattle brought a special grouping to me as a thank you.
So what is a glassybaby? Lee's 12-year old son, Hector, described it best. "A glassybaby is physically a small, colored glass cup, candleholder or vase. But the light of a candle coming through a glassybaby generates more; it gives warmth to a cold day, a calm token of peace in a busy world. " Use them for your own quiet vigil or to infuse striking color to a bustling party. They're equally perfect for shining out of a window, communicating a special aura of love, that fills the heart of anyone on the sidewalk or street.
You get the idea! They just make you and everyone feel good! They come in a multitude of different colors you can mix to create a stunning, flickering visual picture and are also act as goblets or glasses. Multi-purpose! Imagine them on your table for a small dinner party or casually as your collectible, everyday or very special glassware. There is even a bridal collection making them a truly perfect gift during the wedding season. To see all of their collections and hundreds of colors from bff, glamour, first kiss to Seattle Sunset go to glassybaby. $44 each. Most of all, they lift moods and loneliness. May they bring you light, beauty and healing.
xo
NJ, The Brunette