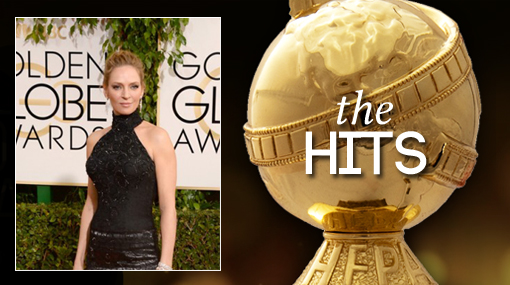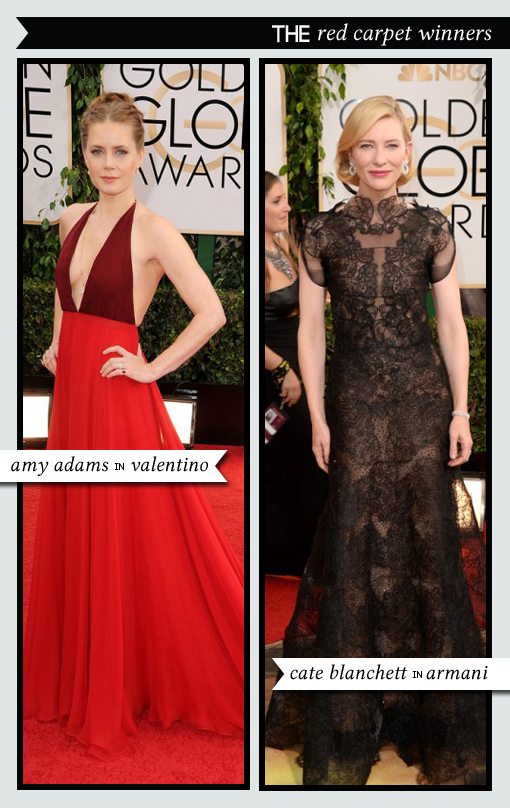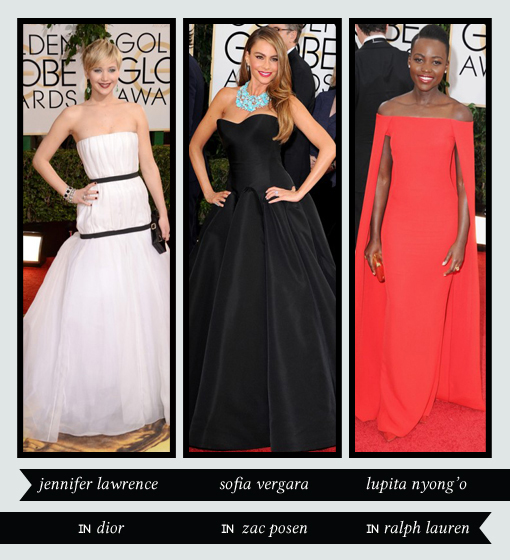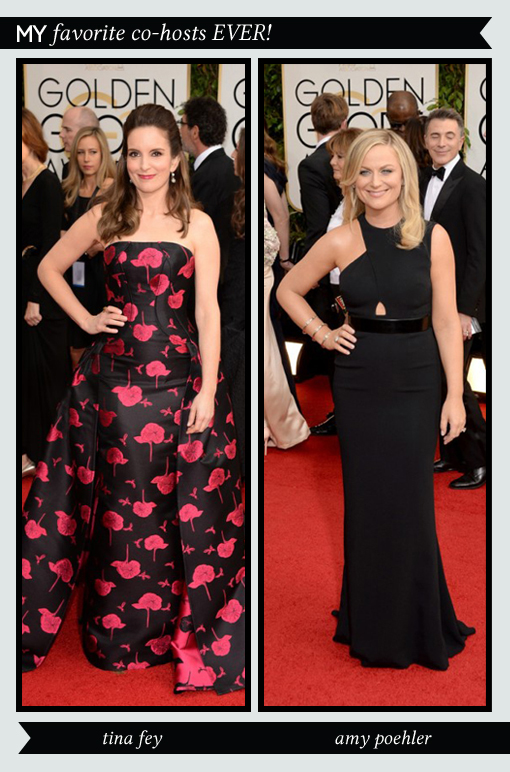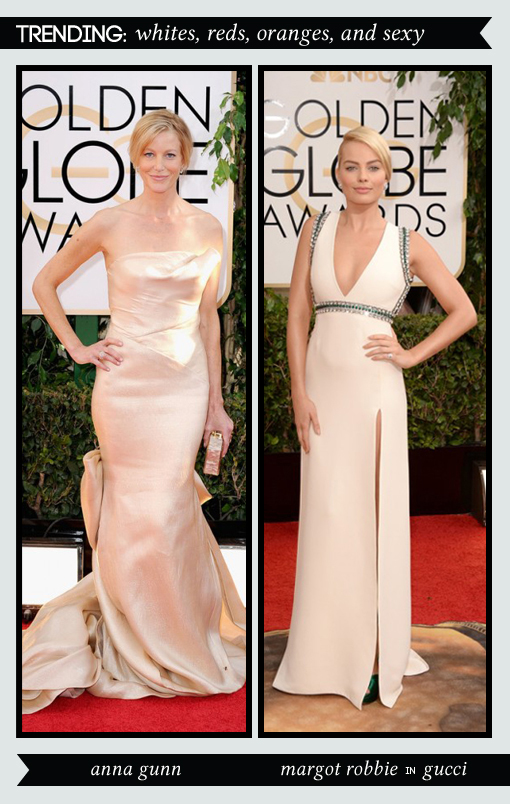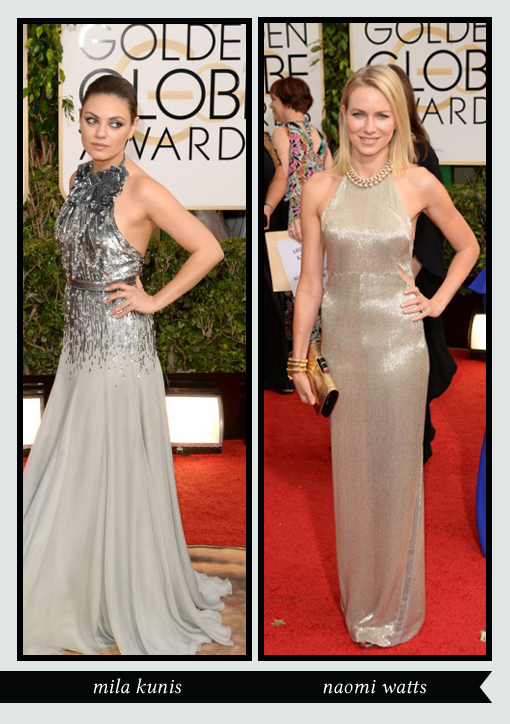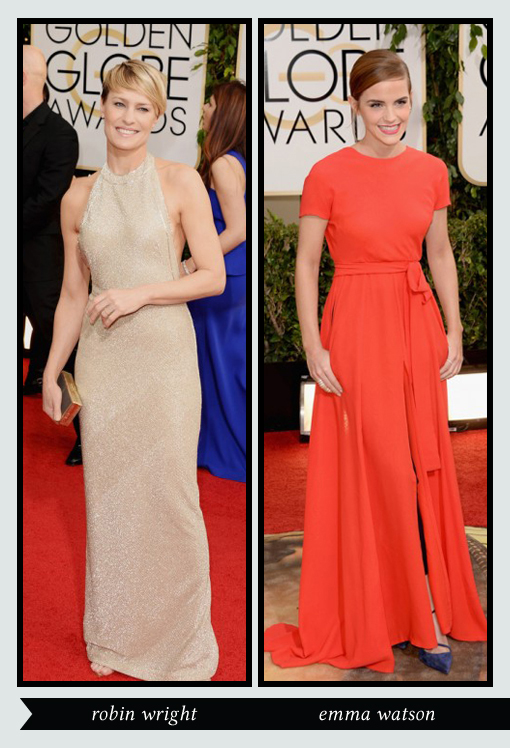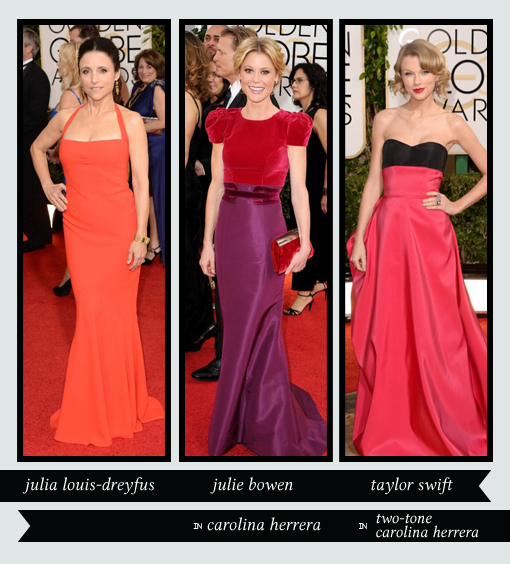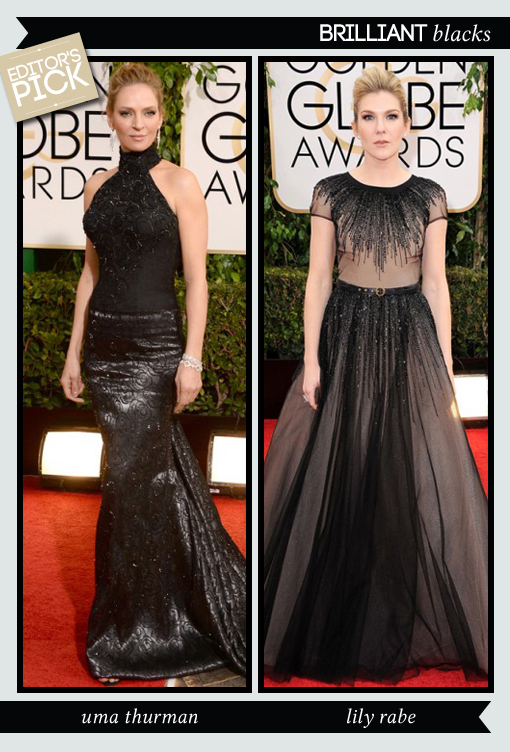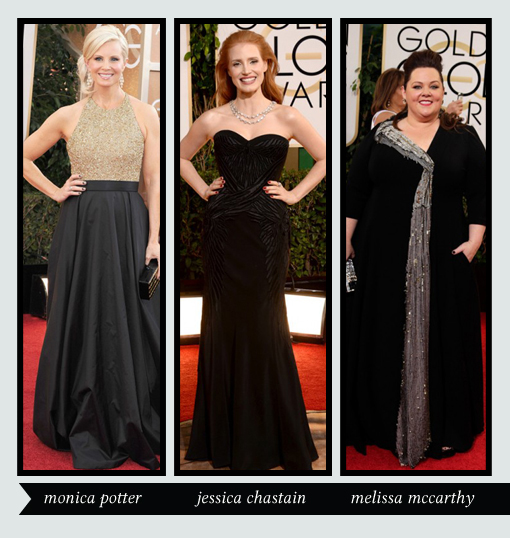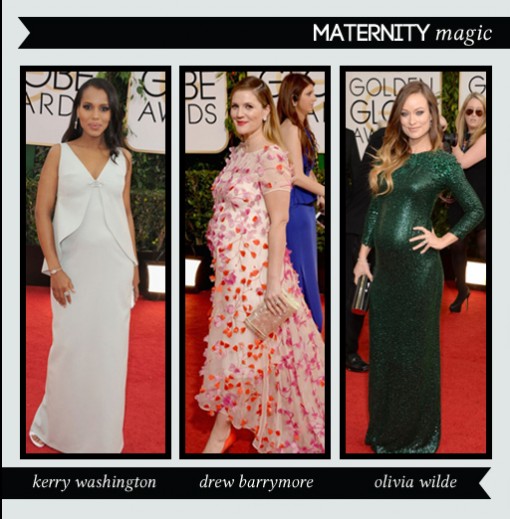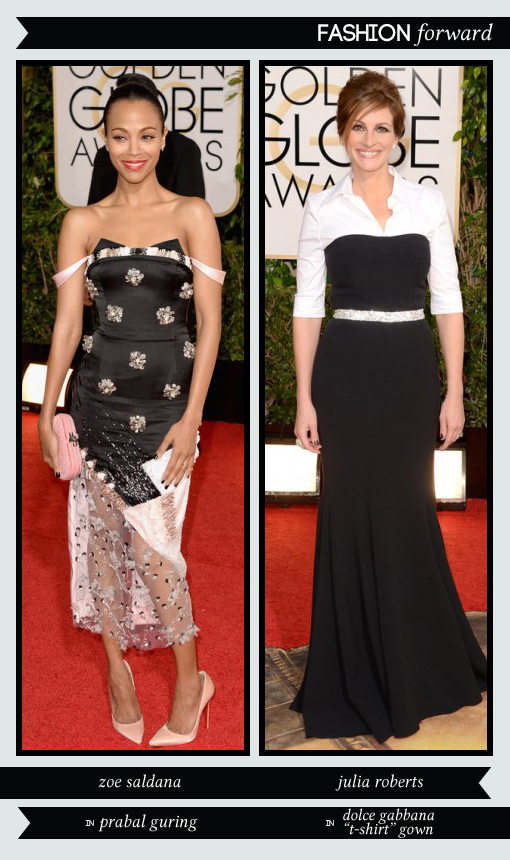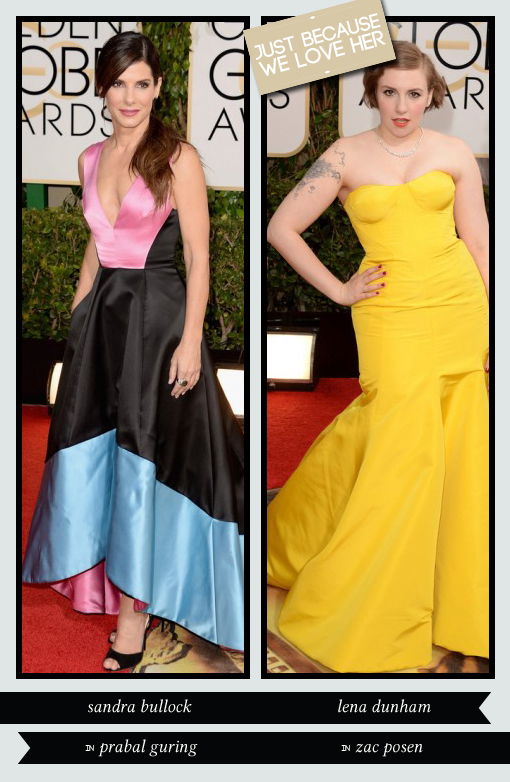 This year I was waiting, or should I say hoping, for some spectacular Golden Globe fashion moments, but it seemed as if most of the celebs and their stylists played it pretty safe for the Red Carpet. There were even signs of gowns reminiscent of looks from last years Oscars including Jennifer Lawrence (and who doesn't love her?) in Dior. Statement earrings, stacked diamond bracelets, and a few massive necklaces also made a comeback.
Bottom line. It was a "ladylike" procession, which is quite in line with fashion trends right now. Last night, included a few ballgown looks with several fishtails, which I consider a precursor to The MET Gala, sexy leg reveals or plunging necklines showcased on new "IT" girl Margot Robbie, and American Hustle Golden Globe winner Amy Adams, two of the evening's standouts, and glowing pregnant stars in gowns that you'll have to decide if you think worked. Mostly not.

Slinky silver and gray gowns also looked stunning and the "white" trend that was so predominant on Spring 2014 runways also influenced last night's fashion choices.
Of course, there were the misses. Sandra Bullock, Julia Roberts, Zoe Saldana and Lena Dunham. I've termed them "fashion forward". These are dresses or looks that take risks and everyone from the "Fashion Police "and fans will skewer them. I didn't dislike them. In fact, if you know anything about the Hilton Ballroom, where the event is held, it's usually freezing cold. So I can't blame Julia for wanting to be comfortable (and she was honestly more gorgeous in person last night than she photographed on the Red Carpet). Once inside, Amy Adams added a stunning cape over her dress to keep warm. Lena Dunham is a fashion train wreck, but she's such a brilliant creative, and so daring that I'm giving her a free pass for making more of an effort this time. Note to Lena, daffodil yellow is not your color.
In fact, I thought many of the stunning actresses (and I know I am supposed to refer to them as actors) looked better once inside, on camera, in their seats or on stage. This includes Golden Globes winner Cate Blanchette, Naomi Watts, Uma Thurman, and Robin Wright. These women have knock-out charisma and style. Totally ageless. Watch out ingenues!
xo
NJ Goldston. The Brunette
photo credits: patrickmcmullan.com