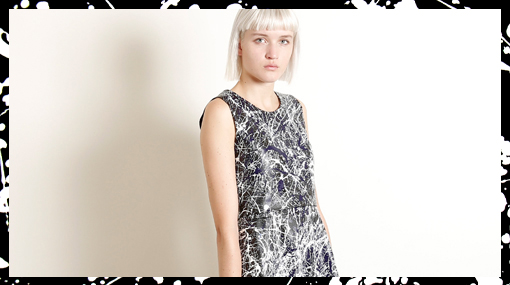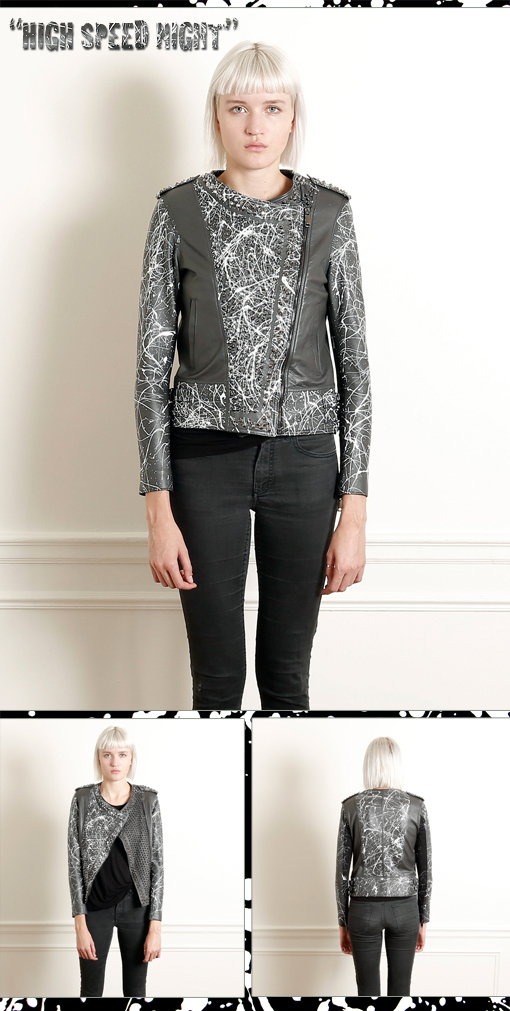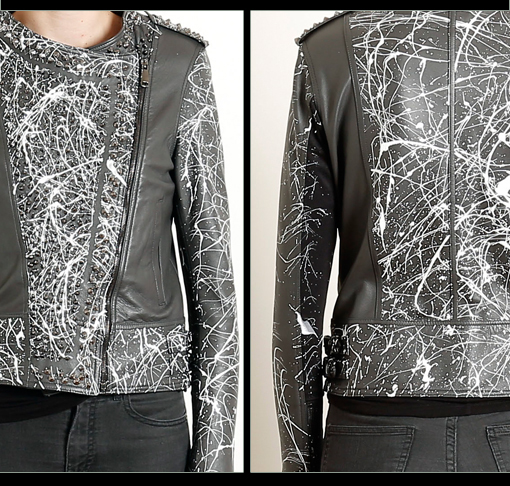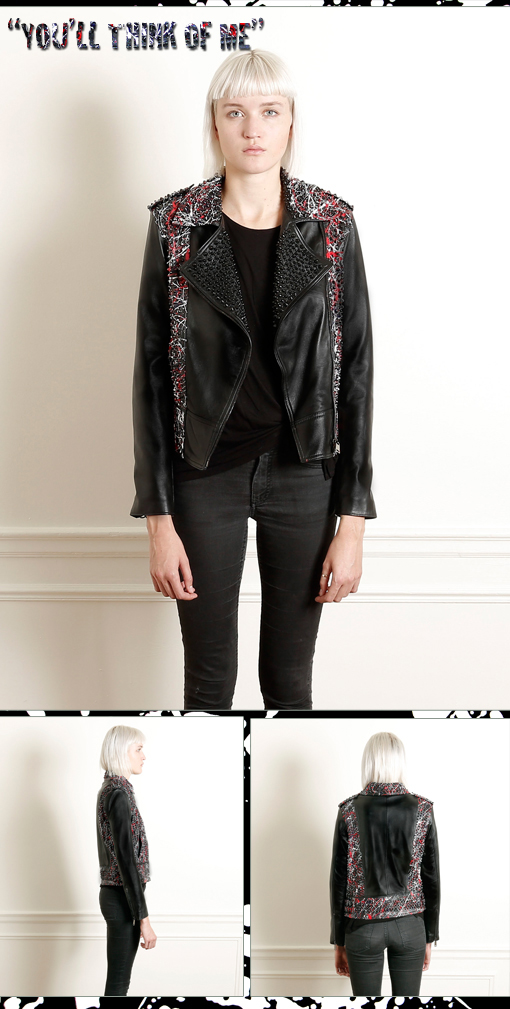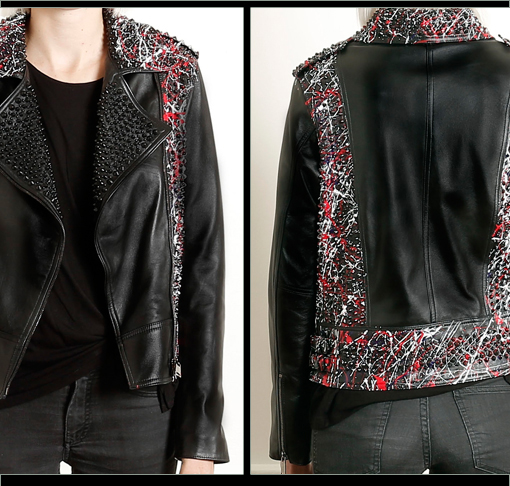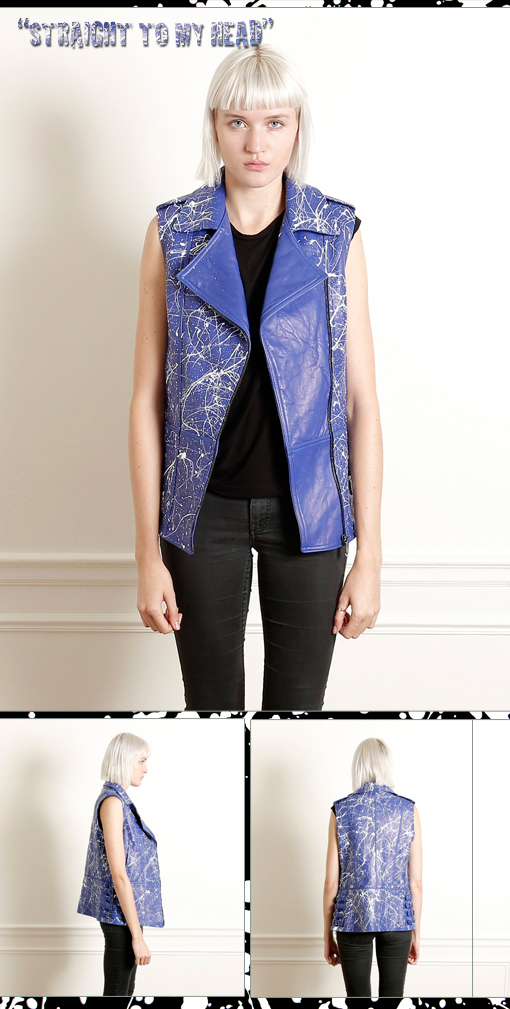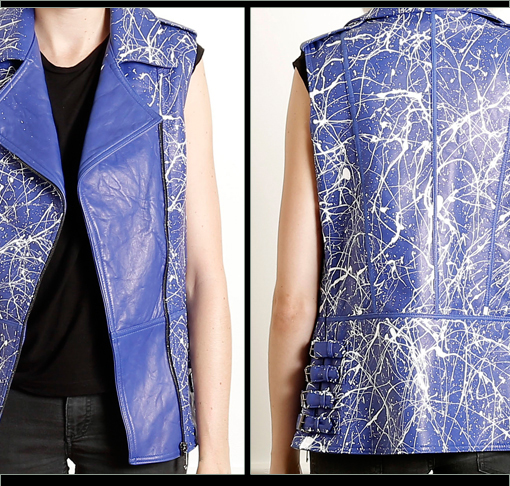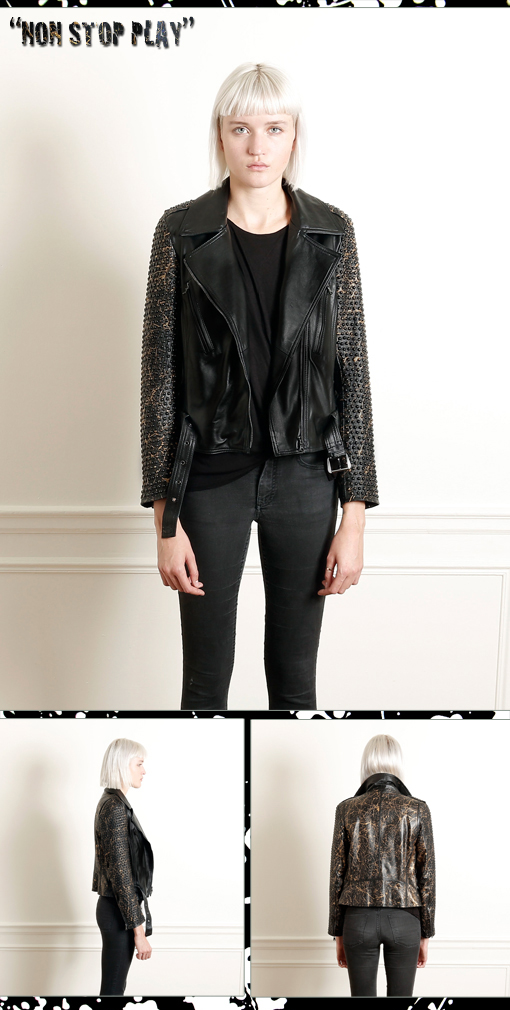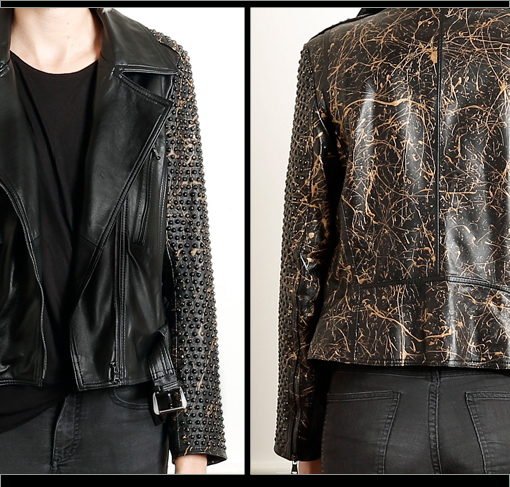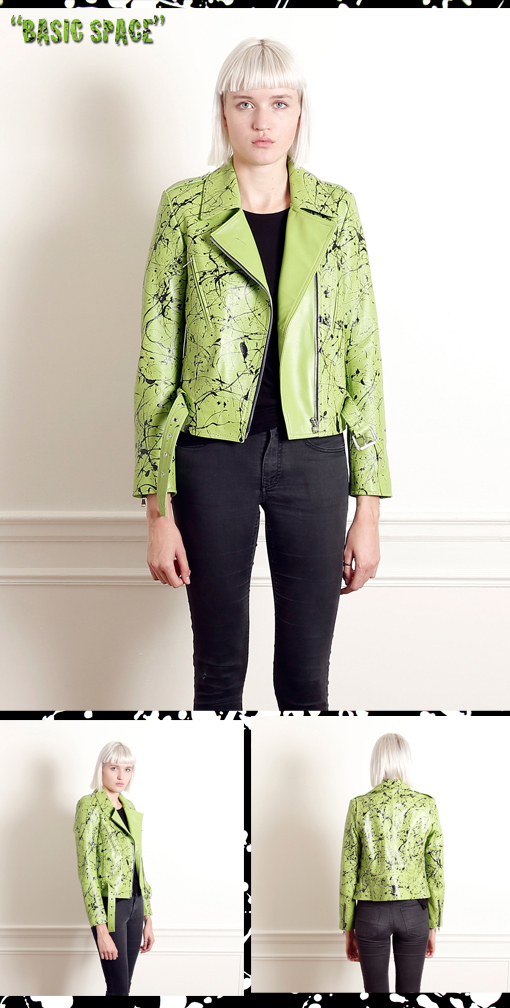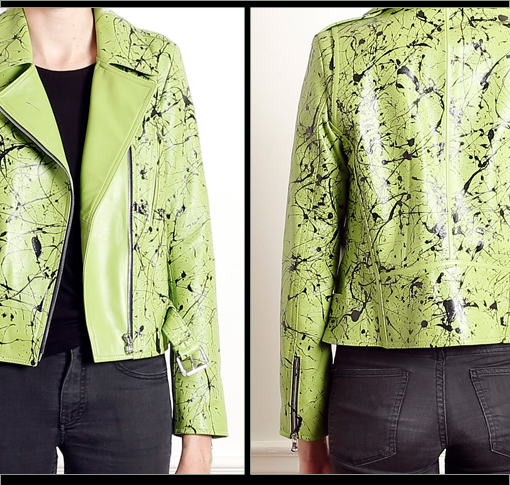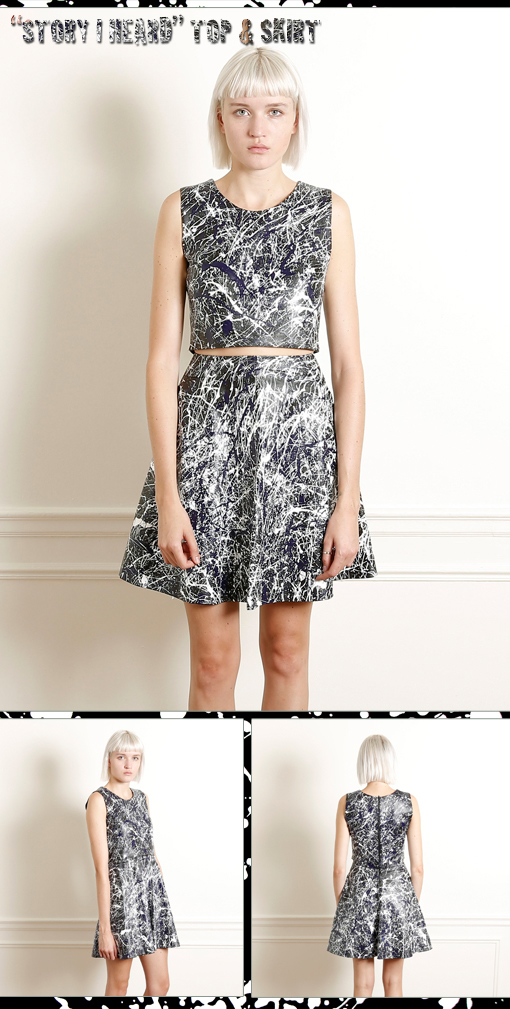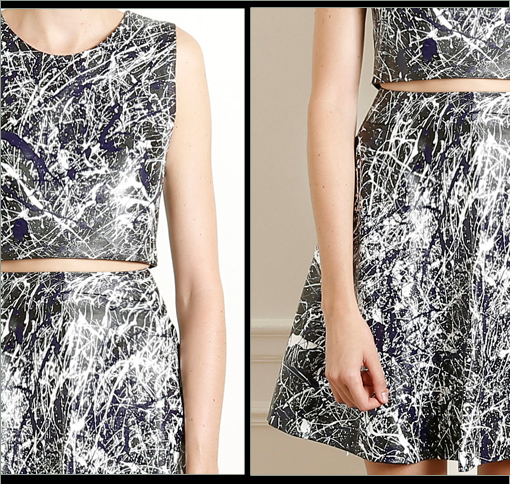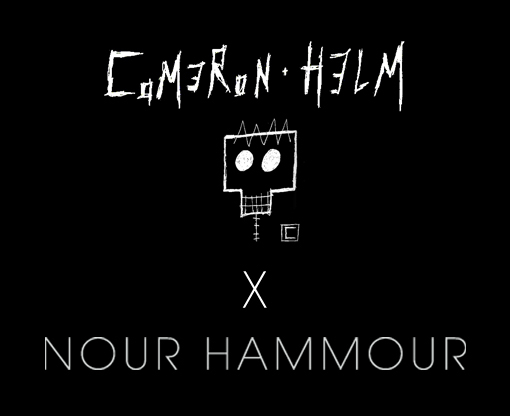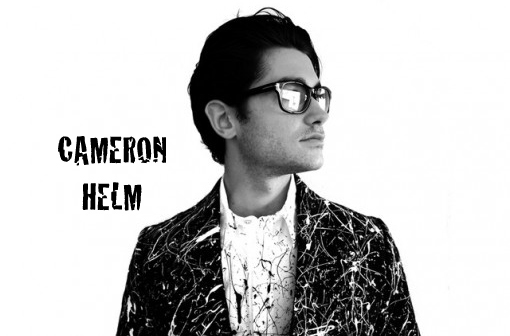 Yup. We've got another exclusive. If you haven't heard about artist's Cameron Helm's x Nour Hammour line of ready-to-wear women's and men's leather jackets that are all hand painted and studded, it's about time you did. I first met Cameron late this summer at an exclusive soiree high atop the Hollywood Hills. He was nattily dressed in a paint-splattered black blazer and oxford shoes of his own design. You know me. I just had to know more.
His unique style all started as a happy accident. While working on his canvas paintings, Cameron noticed interesting patterns that formed on his shoes as paint dripped from the canvas onto his feet. "I liked the way it looked, and it came to me — what if I used my shoes as my canvas?". Good thought. Good enough to expand from the shoe gig to attract a collaboration with the likes of Parisian-based designer Nour Hammour known for her refined precision and strict nonchalance. Together they have created an exclusive collaboration showcasing Nour's famed studded leather moto jacket, vests, crew neck top, and skater skirt with Cameron's unique "drippings" each as uniquely named as the look.

The collection is launching January 25th for Resort/SS '14 at select retailers and online at Nour Hammer; and quite frankly, LA fashionistas and celebrities from Lindsey Lohan, Rufus Wainwright, Chris Brown, Isabelle Fuhrman, Michael Yo, Cameron Silver and NBA player Russell Westbrook, who already own custom footwear and clothing from Helm, are buzzing about it and lining up to hopefully grab one of these beauties.
By the way, for our LA readers, Thursday December, 5th, Helm is is also launching an event at MOCA featuring his limited edition footwear collection which consists of low-top sneakers and oxfords for both men and women. They are hand-made in all black leather in Portugal and will be hand-painted in black and white acrylic paint in Los Angeles.
We love his "commitment to abstract expressionism as wearable pieces of art." Certainly one of our favorite combos. Now consider yourself officially informed. As forewarned is forearmed—especially in the fashion world.
xo
NJ Goldston, the Brunette