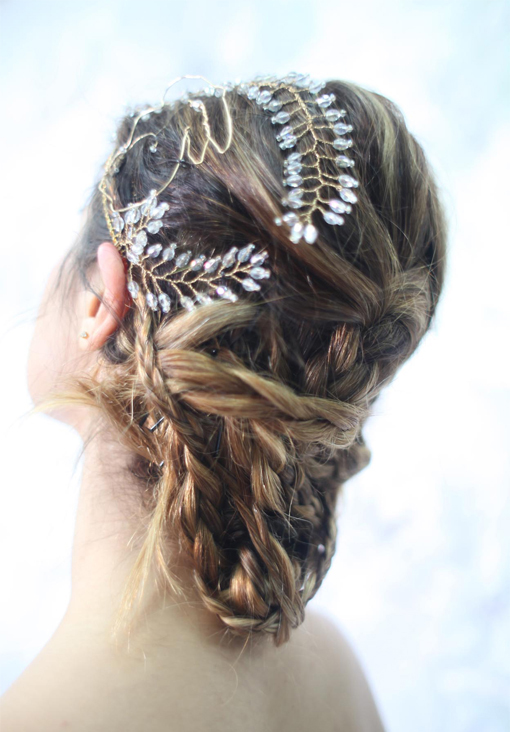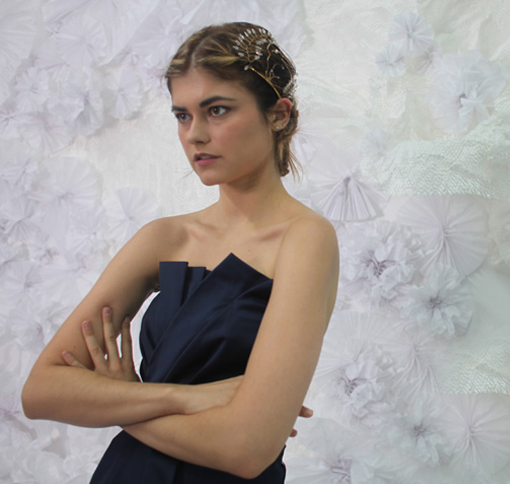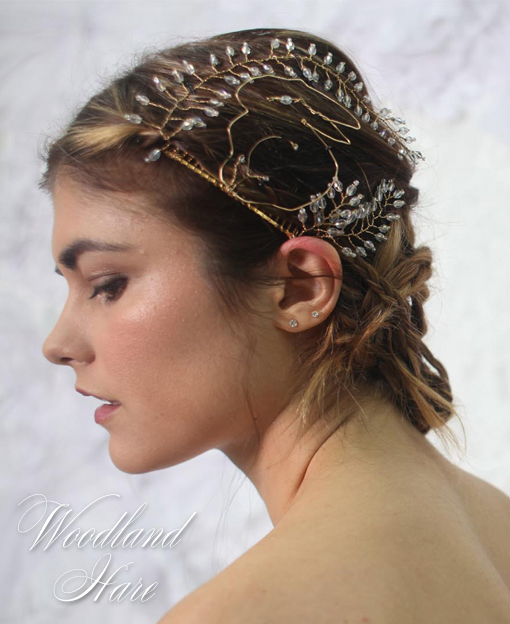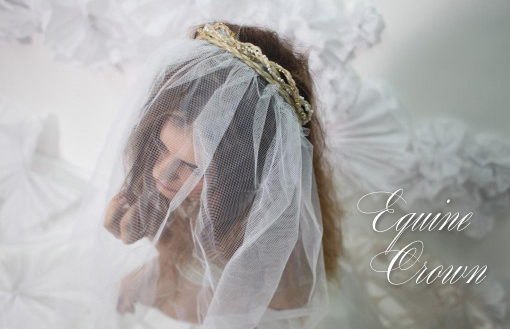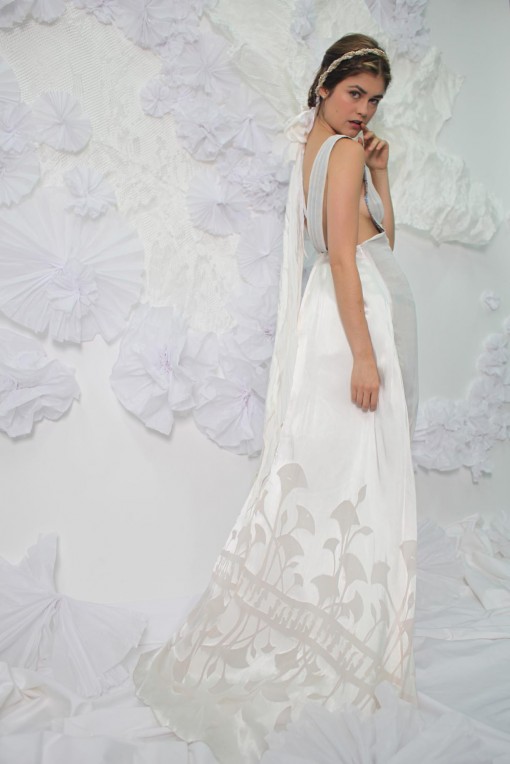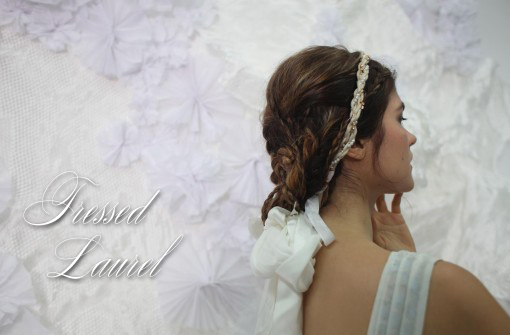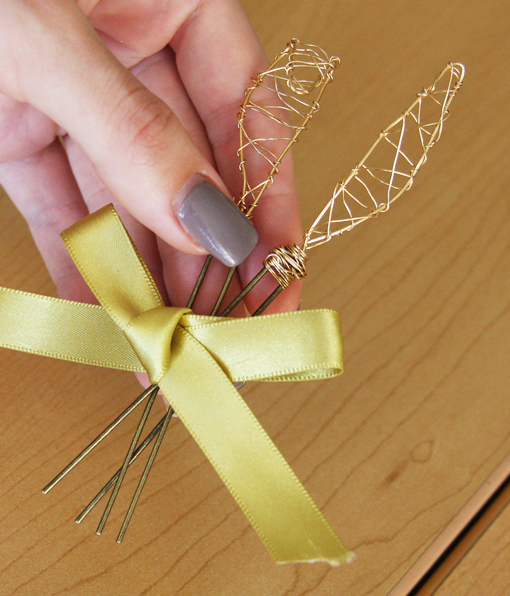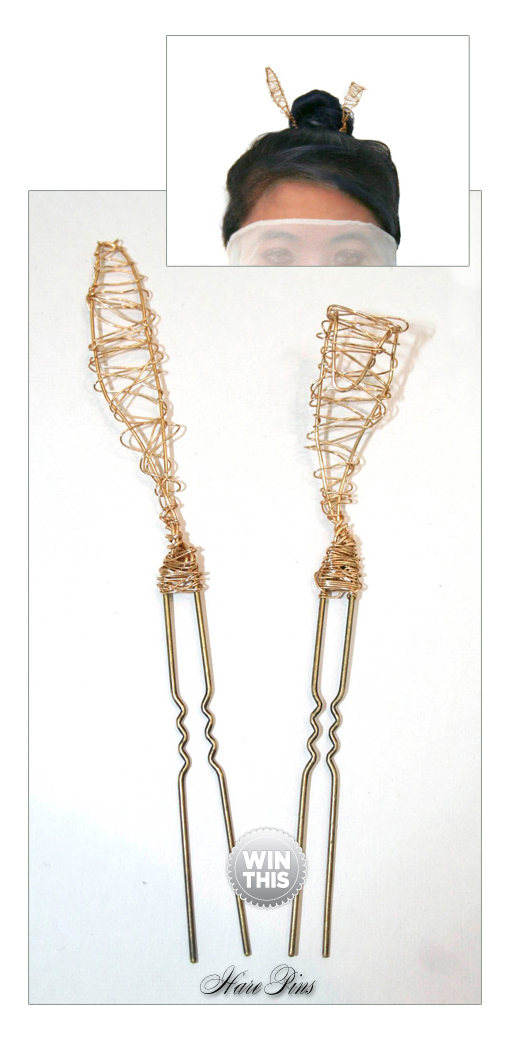 We love when fashion and goodwill are beautifully combined together. Out latest discovery, perfect for today's bride to be, is Harmony Pilobello, a founding member of The Young Designers Collective. An association of artists and designers based in New York City, who design for non-profit organizations to promote good will as well as gain exposure individually for the cause they are working towards.
Pilobello, a specialist in hand weaving, recently debuted her "Untamed" bridal and evening accessories collection. Inspired by horses and hares roaming free in the wild, it is an elegant but affordable addition to any bride or bridal party outfit. All of her pieces are made by hand in her New York Studio and a percentage of each is donated to the Defenders of Wildlife, an organization that is "dedicated to the protection of all native animals and plants in their natural communities." Founded in 1947, they protect and restore imperiled species throughout North America by transforming policies and institutions and promoting innovative solutions.
Our three favorite pieces from her debut collection are the (1) The "Woodland Hare" a delicate and whimsical piece created from hand twisted gold plated wire, glass beads, and multifaceted crystals sourced locally. $275 with $25 donated to the Defenders of Wildlife Fund. (2) The "Equine Crown" which can make any bride feel regal on her wedding day. This piece is hand braided with humanely sourced horse hair, resin pearls, glass beads, gold plated wire, and rhinestone chain. $200 with $20 donated to the Defenders of Wildlife Fund with every purchase. (3) The "Tressed Laurel". A stunning option that is perfect down the aisle. It is also hand braided with humanely sourced horse hair, resin pearls, glass beads, gold plated wire, and rhinestone chain with a 5 ft satin bow in back. Love it! $200 with $20 donated to the Defenders of Wildlife Fund.
Perhaps the most whimsical and creative of all are Harmony's hand made "Hare Pins" (get it!!) that actually remind us of something Miley Cyrus might just rock. Thanks to Pilobello and the Young Designer's Collective, The Blonde and The Brunette are giving away this stunning set of "hare pins" to one lucky reader.
Hand made and exclusively designed for us, they are absolutely the perfect accessory with a top knot that is so on trend right now and a Kathryn, The Blonde favorite. For a chance to win:
"Like" this post.

Leave a comment telling us what about these "Hare Pins" makes you hop with delight.

Entries will be accepted until December 1, 2013, at 5 PM PST. The winner will be announced December 2, 2013 at 3 PM PST. No purchase is necessary to enter or win. The giveaway is open to anyone age 18 and older with a valid email address at time of entry. The winner must claim prize within 48 hours of announcement and provide a valid shipping address and contact number. Winners outside the U.S. are responsible for any applicable duties. If winner has not claimed their prize, a new winner will be selected. The winner will be electronically selected at random from all valid entries.
Each one of her stunning bridal pieces or accessories are available in the Young Designers Collective online store. Harmony is also using her design background to make one-of-a-kind garments and accessories that involve sourcing materials from small mills like Ardalanish: Isle of Mull Weavers in Scotland or sourcing from deadstock within New York City. It's all as special as the designer herself.
With Love From LA,
NJ Goldston, The Brunette