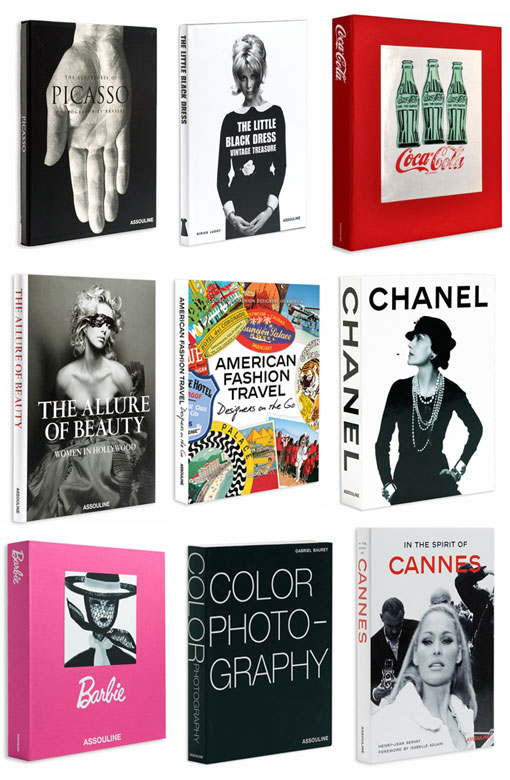 Assouline begins as a curiosity, and ends with an addiction! With such a wide array of books spanning from travel to fashion to architectural to religion, the possibilities are endless. My introduction to Assouline began as a mistake. I was researching gifts for a friend of mine that was having a dinner party, and wanted to get her something nice. I stumbled upon Assouline, and began browsing for hours. They have extremely high-end coffee table books, as well as an expansive variety of your average run-of-the-mill reads. Although some books happen to be quite expensive, you will find a nice selection of inexpensive books. Something your host will be able to browse through forever, never forget, and be able to share for years to come.
"Assouline began with an idea and a belief: The first, a notion that beauty, perfected, has meaning that is capable of transforming our lives; and the second, that a book—artfully crafted and highly considered in its visual content—can open our eyes and minds. With our first book, La Colombe d'Or, we sought to convey the experience of a small hotel in the south of France, a tiny, sublime world of art, history, luxury, and inspiration unto itself. Over time, that world has been expanded to create a universe that is anchored by our books but no longer limited to paper and pages." – Company Website
Have a read. assouline.com.
Xx. Jadan Huter