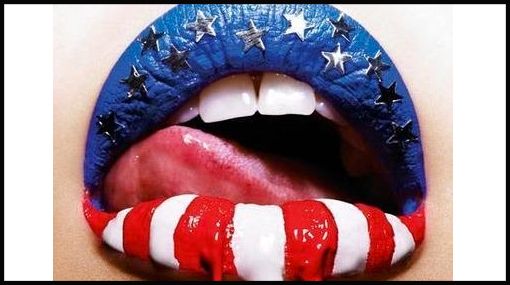 With our favorite summertime holiday just a week away, it's time to start thinking of outfits!
Whether you're attending a BBQ, throwing a pool party, or snuggling up besides your love during the firework display, Fourth of July is all about the red, white and blue (and a good burger). Don't let the restrictive color palette get you down, it should still lead you into endless style possibilities including America Flag Glitteratti Violent Lips !
We urge you to step away from the classic blue jean shorts red tee combo, and do something a little different this year, a little daring! If the festive flair is just too much for you, try a classic blue and white combo. You don't have to go over the top to look adorable!
Xx. Jadan & The Blonde and The Brunette Team