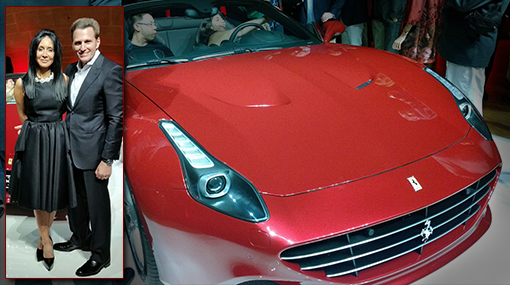 Did I ever mention that I really like fast cars? Well, I do.
I wrangled an invitation to the U.S. launch of the much talked about new Ferrari California T at the Disney Concert Hall last weekend. I dragged, not really, the hubby along, and we had a blast. He probably couldn't believe I really wanted to go. Let's just say, it was a big deal including them bringing in, by crane, the most expensive Ferrari in history. A 1961 California sold at auction in 2010 and now valued at over $12MM.
It was everything you'd expect for a much hailed car launch. The biggest bottles of Veuve Clicquot champagne I'd ever seen (which incidentally are called Nebuchadnezzar and pour 160 glasses (!!) , lots of special morsels passed and then the big unveil. Oh, yeah, that. They projected gorgeous large screen images of the car, as members of the the orchestra played, I think, a special California T composition (doesn't every car need a theme song), models in short dresses at the ready to pull off the car cover, and then the unveiling. Dang, that's a gorgeous beast.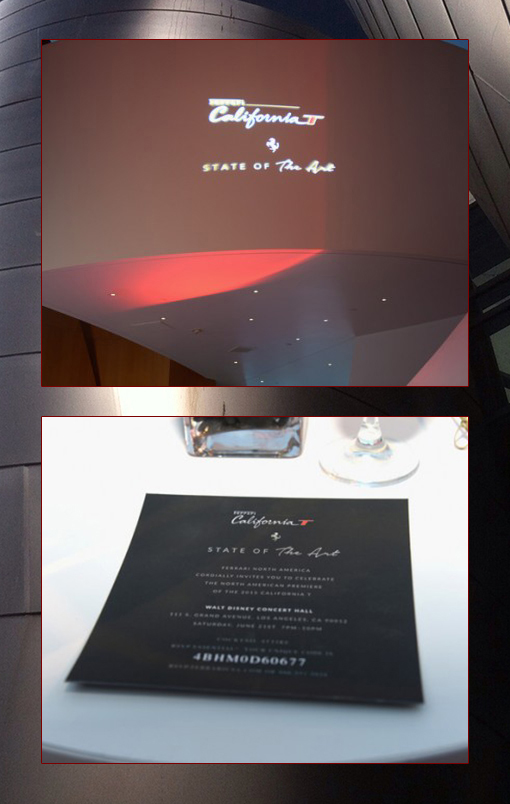 The invite, the orchestra and dj. Loved the electric violin touch.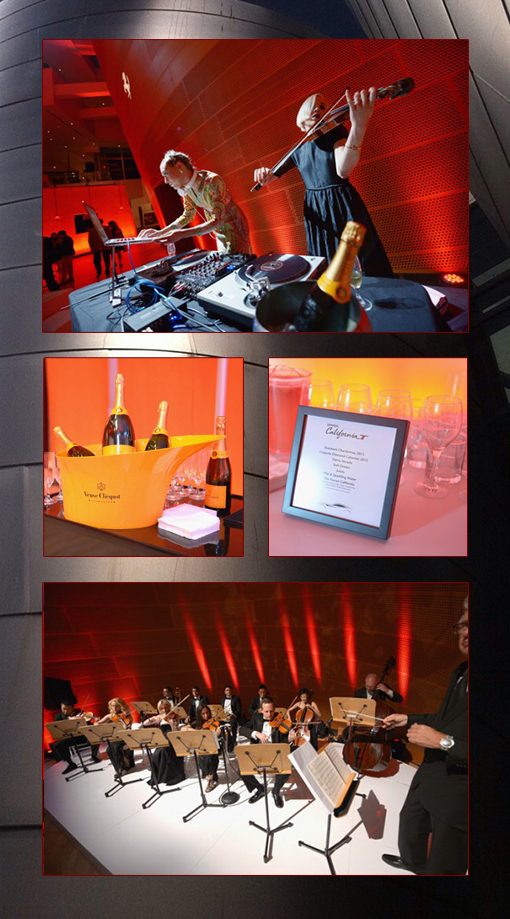 The unveiling!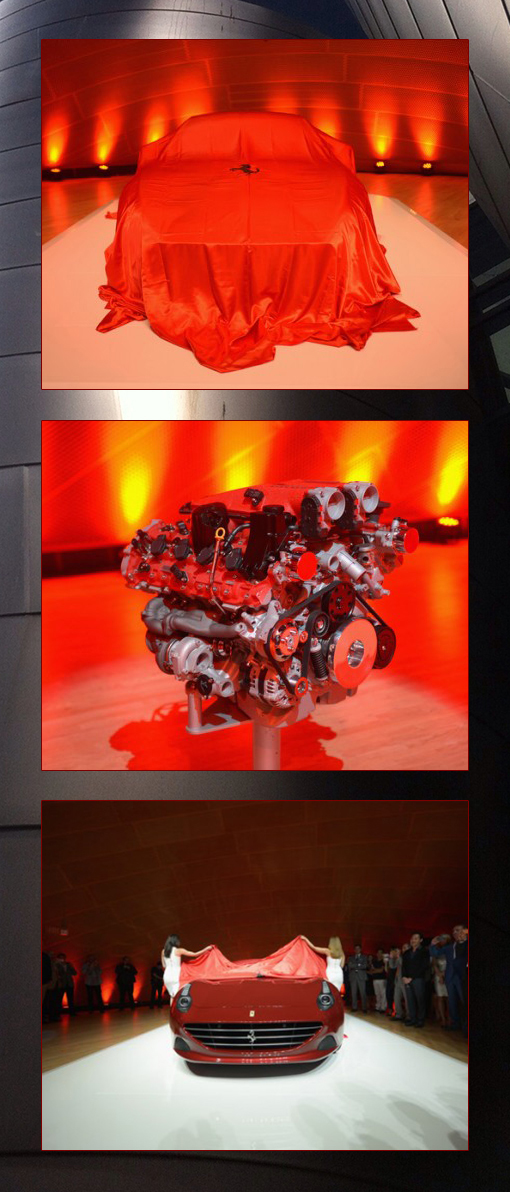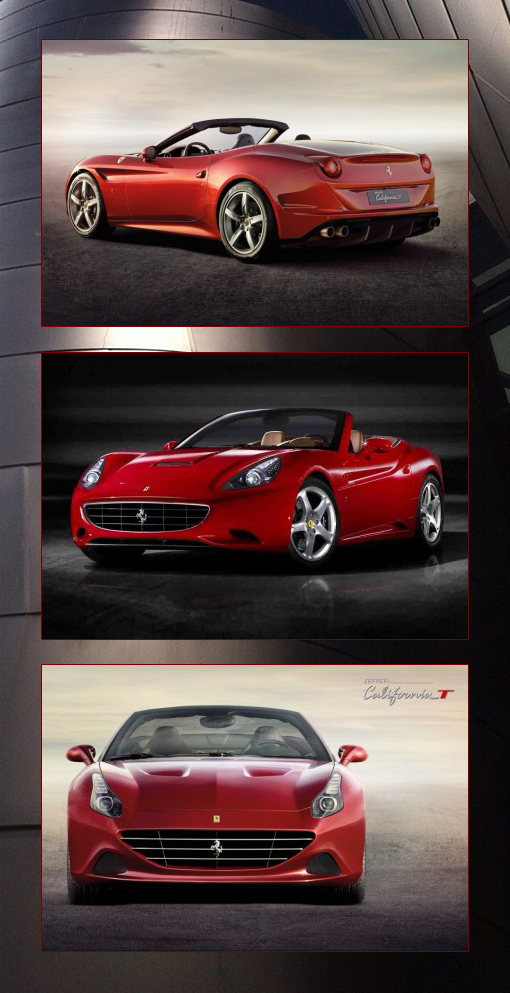 The new Ferrari California T and the 'T" stands for Turbo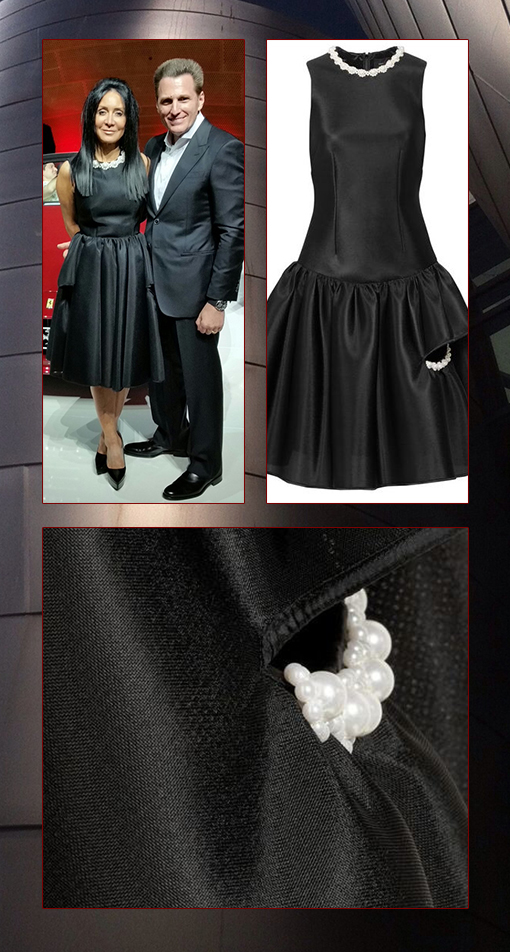 For a gorgeous car, I went with a simple, but I think, sleek LBD. A Simone Rocha Faux pearl-embellished neoprene-bonded mesh dress. If you love it as much as I do, it's on sale at Net-A-Porter and in white on M'oda Operandi.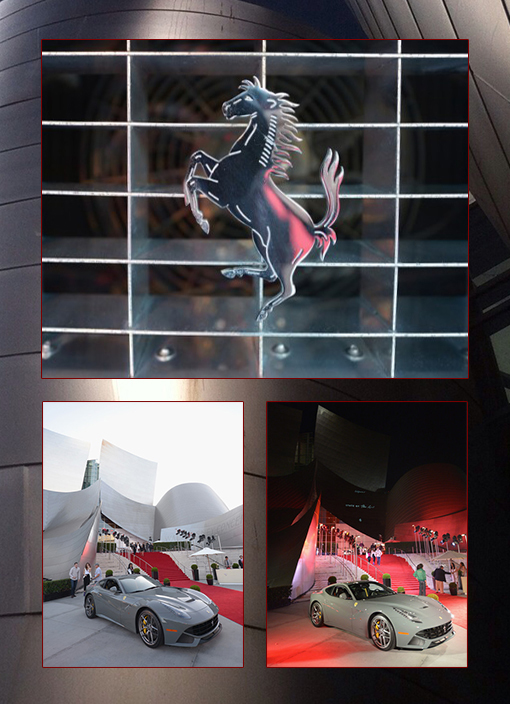 The Ferrari line up outside the Walt Disney Hall.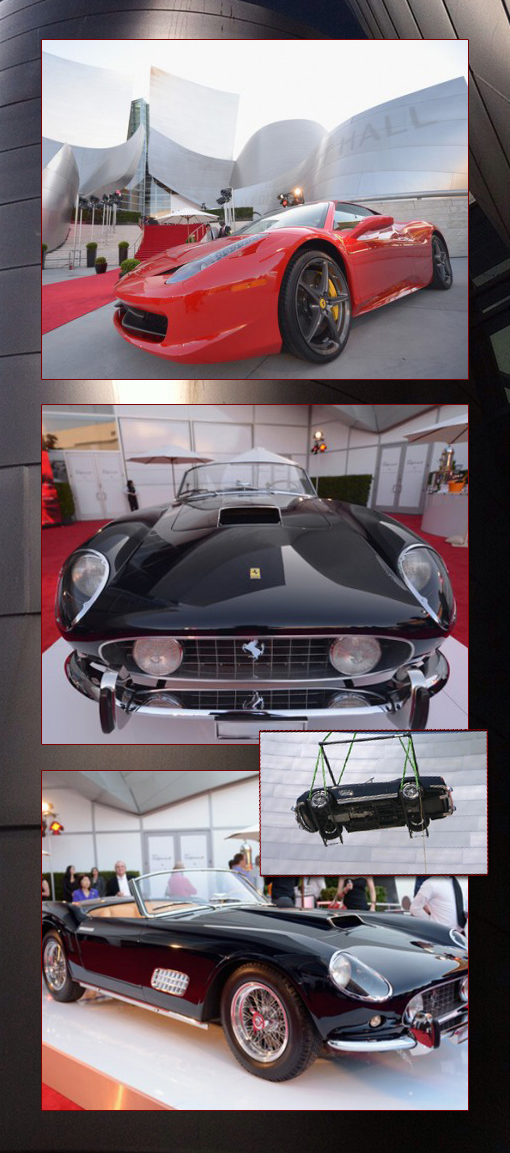 The $12MM 1961 Ferrari California being brought in by crane and on it's pedestal. Rumored to be the most expensive car ever sold.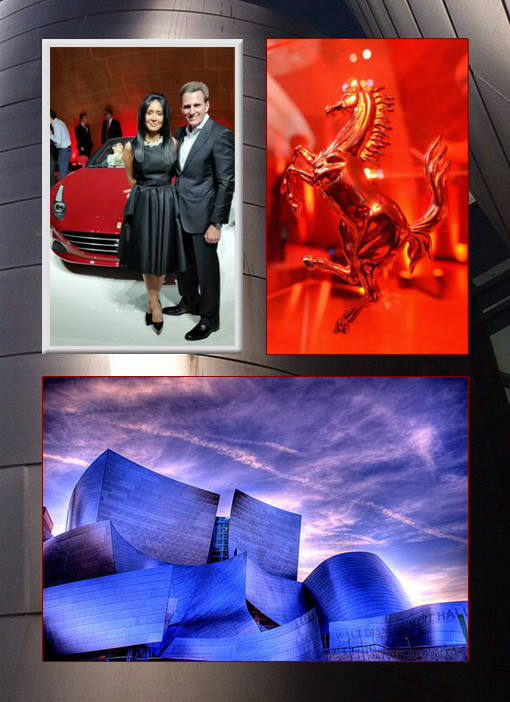 If you're wondering what's next, it's the unveiling of a new version of Rolls Royce Wraith this Saturday night at celebrity-trainer Gunnar Peterson's Hollywood Hills home hosted by Live with Kelly & Michael's Michael Strahan. Hey, it's LA. We're a car town!
With Love From LA,
NJ Goldston, The Brunette