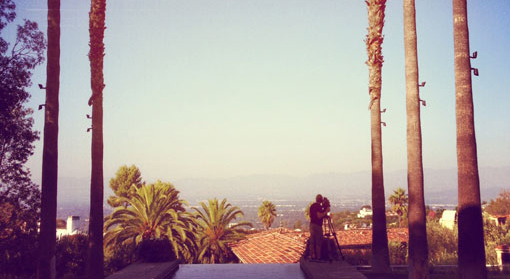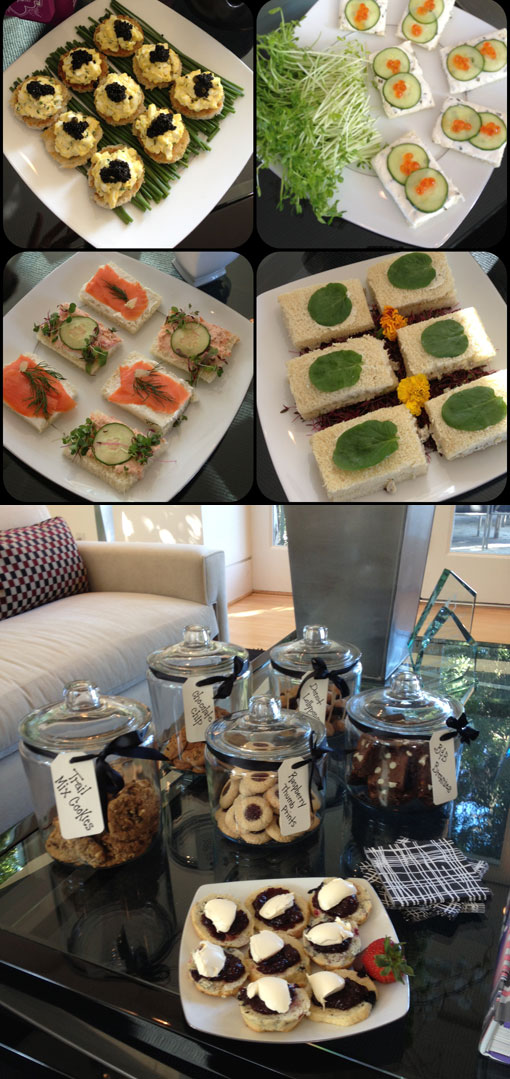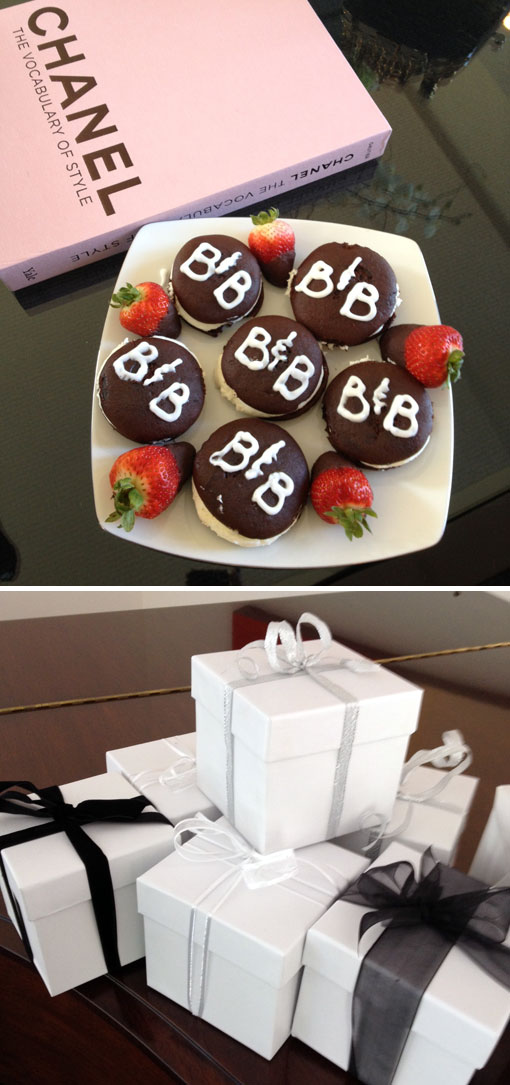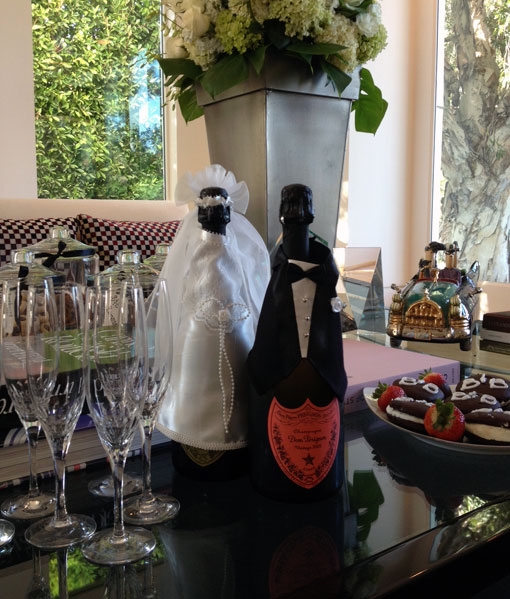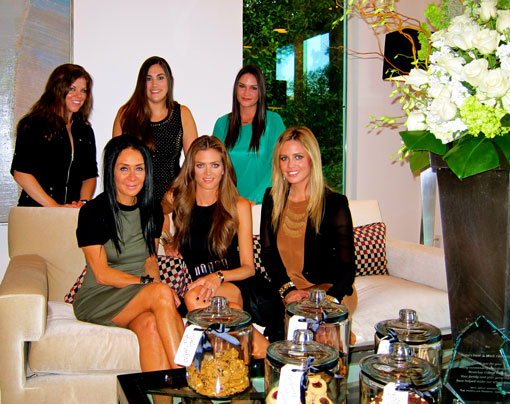 It seems our High Tea for The Blonde And The Brunette, at NJ's home in the Hollywood Hills, was a special moment during the last season of Astrid in Wonderland. Now that we are heading into the height of the engagement season we thought we'd share a few more special photos to inspire your bridal shower or just reminiscence.
Setting is everything and naturally it was a perfect LA day. The crew was so taken with view that they were out at the end of the infinity pool shooting the entire LA valley. If you can't have that as part of your shower, then at least try champagne decked out with bride and groom apparel and maybe go with a custom black & white theme à la The Blonde and The Brunette!

Small is better. Try an intimate gathering. Offer your guests tea sandwiches, their choice of several custom teas; scones, with jam and clotted cream on top; yummy sweets from a delicious assortment of labeled over sized glass cookie jars and your own B & B black and white filled cakes. Use white plates, black and white napkins, tags and ribbon. It makes it so easy and it is very budget friendly. For the entertainment, give out 10 cent "engagement" rings. Anyone who says "bride" or "groom" loses their ring to the person that "caught" them. Whoever collects the most rings wins a prize. We also went around the room asking who would you "pick as a celebrity husband". That had us roaring with laughter.

For take home gifts, give colorful tea canisters with tiny floral arrangements along with custom teas and a small teapot (wrapped in a black & white box) for each guest. Brunettes get a black teapot and blondes a white one.
If you want to relive the moment with us, just watch this High Tea Clip from Astrid in Wonderland. We promise lots more adventures next season. Please let us know about your B & B High Tea.
Cheers!
xo
The Blonde and The Brunette Team