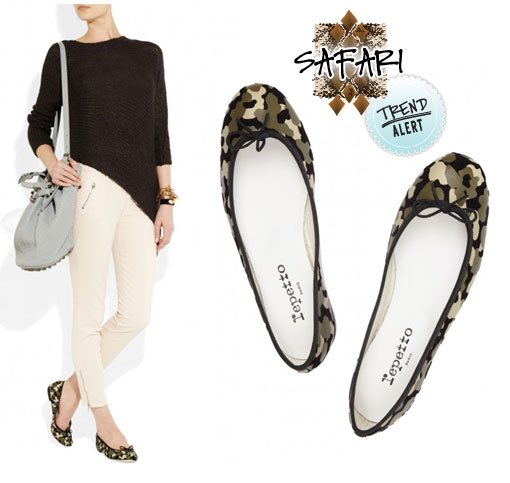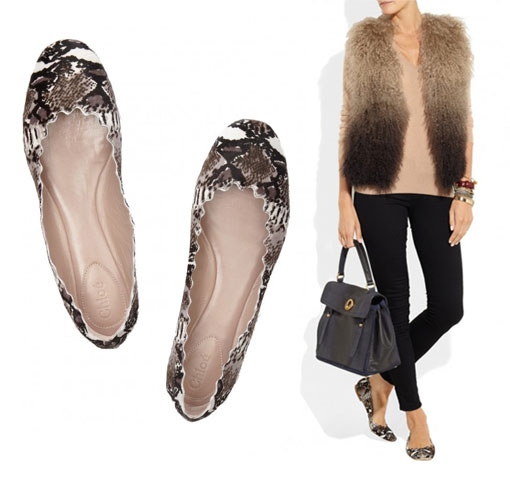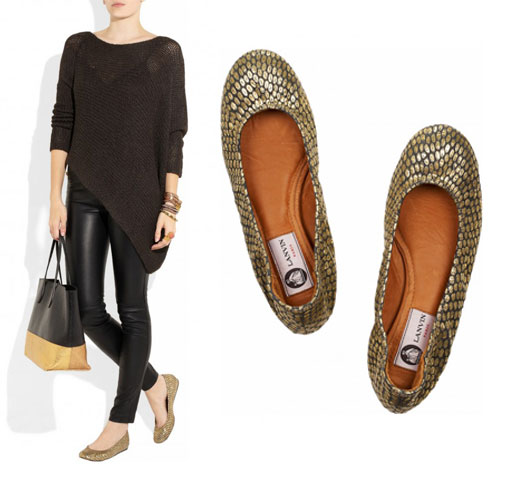 Maybe because I've just returned from the most amazing photo safari in Africa, I have Safari Fever. This is the perfect way to reinterpret it for casual Friday or great weekend wear.
Repetto Camo Leather Flats $375
Cool camo-prints and animal prints are at the top of our fashion agenda this season and here are some of our favorites! Wear these animal inspired flats with your favorite jeans or black tights and a dress.
Lanvin Snake-effect flats $402
Crafted from soft dark-gray suede and finished with a glamorous gold snake effect, they'll wow with everything from denim to cocktail separates. We love the concealed heel too, which adds the perfect little lift.
Chloe Animal Hair Calf Print Flats $416
These shoes are a statement. The print is perfect and we love the scalloped edges!
-Kathryn, The Blonde