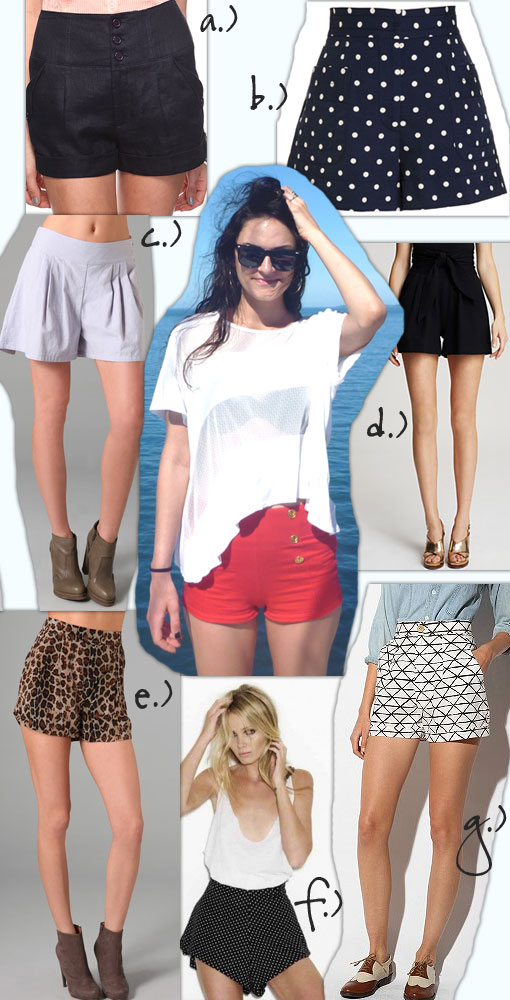 As you'll recall, The Blonde and The Brunette reported on high-waisted trousers as a hot spring trend. Well, last summer was my first encounter with high-waisted shorts. I am more than excited that this trend is back, and looking to spend another summer with us. Not only do high-waisted shorts look good with just about anything…(sweater/tank top/shirt tucked in or out), but they are also surprisingly very slimming!
Is it possible to complain about something that is associated with the word "slimming?"
Take a peek at a few favorites I have come across while perusing the internet shops, and a few photos I have added to give you a few ideas on "how to wear" this style.
Xx. Jadan