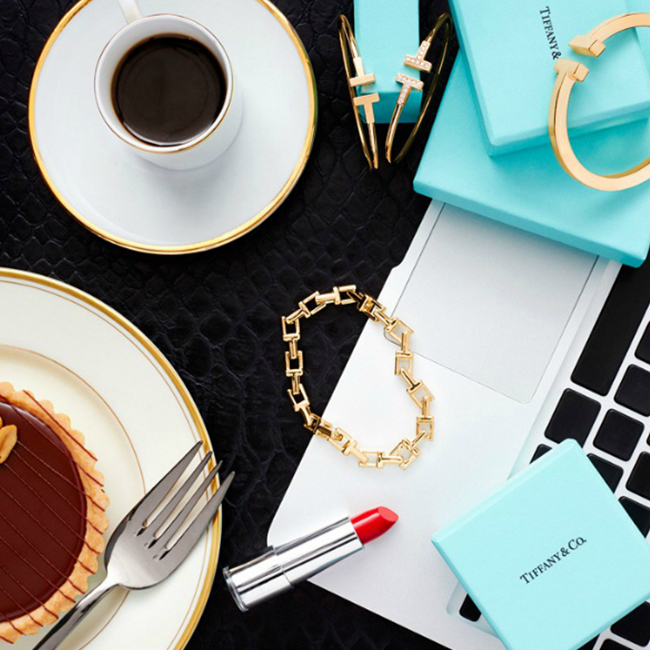 If the hubby is reading this, and I hope he is, exciting things have been happening at Tiffany's lately; and, they all start with a "T" and their super talented new designer, Francesca Amfitheatrof, who is in touch with what us girls want on our fingers, wrists, and neck. Some serious jewelry stacking that makes a serious statement. Clean. Modern. Even Karlie Kloss is taking selfies in the "T".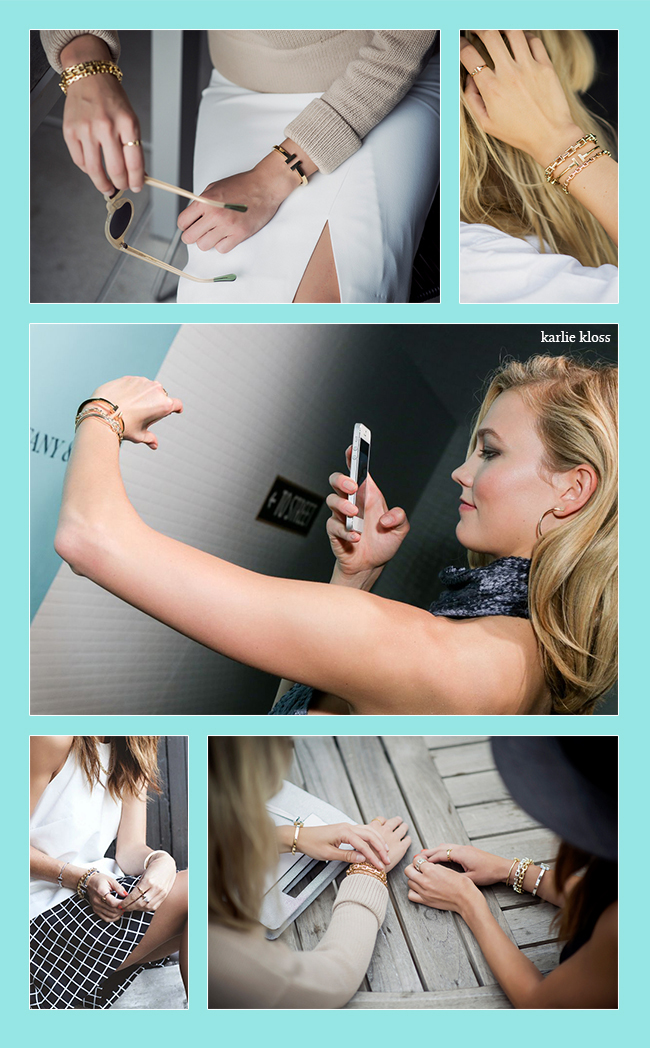 The collection has probably also taken off because it has serious street style appeal. It works with just a white shirt and the simplest outfit or full-on dress-up. The best part might just be that you can slowly build a collection and create multiple looks. I know that's what I want when I make a jewelry decision. A million ways to wear something over and over and over. I've always espoused that mantra and as it turns out lots of women are sharing the same sentiment. Many of the items are so in-demand they are hard to find in-store.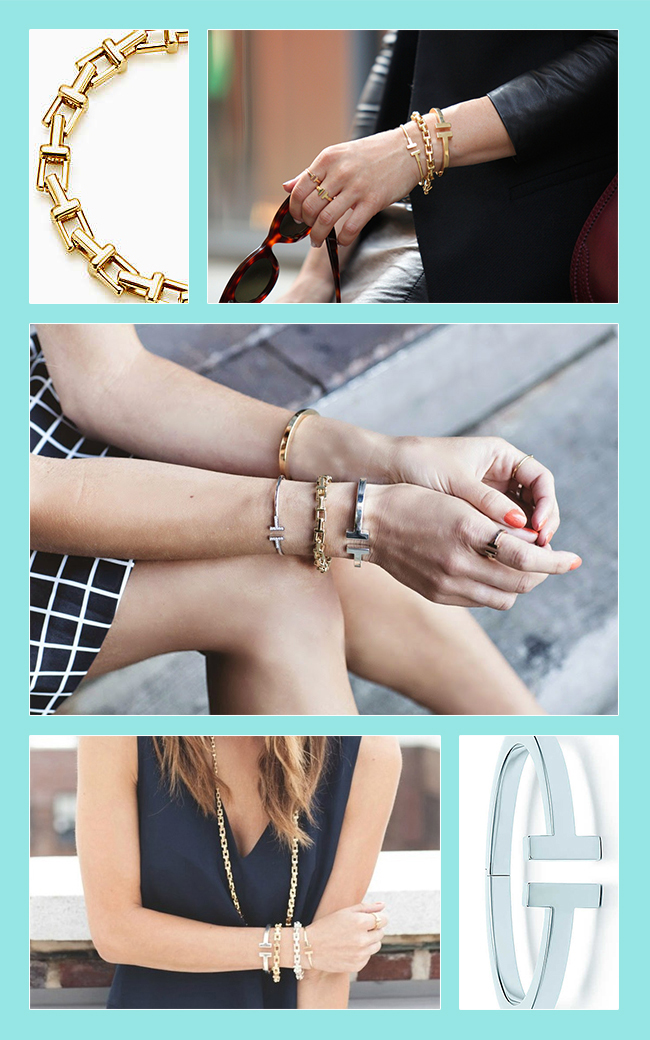 Now the hard part. Decisions. Decisions. Decisions. The strong, graphic form of the letter T—simplified, deconstructed, reinvented is showcased in white, rose, 18 kt. and princess cut diamond rows. In fact, it beautifully embodies designer's Amfitheatrof belief that "there is great power in simplicity."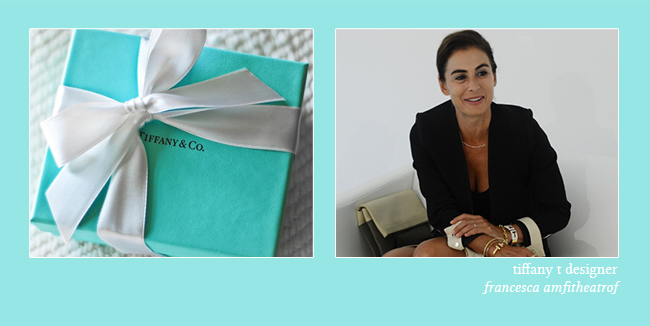 Not sure which is your favorite but I'd probably send out holiday signals for one of the bracelets. Diamonds wouldn't hurt.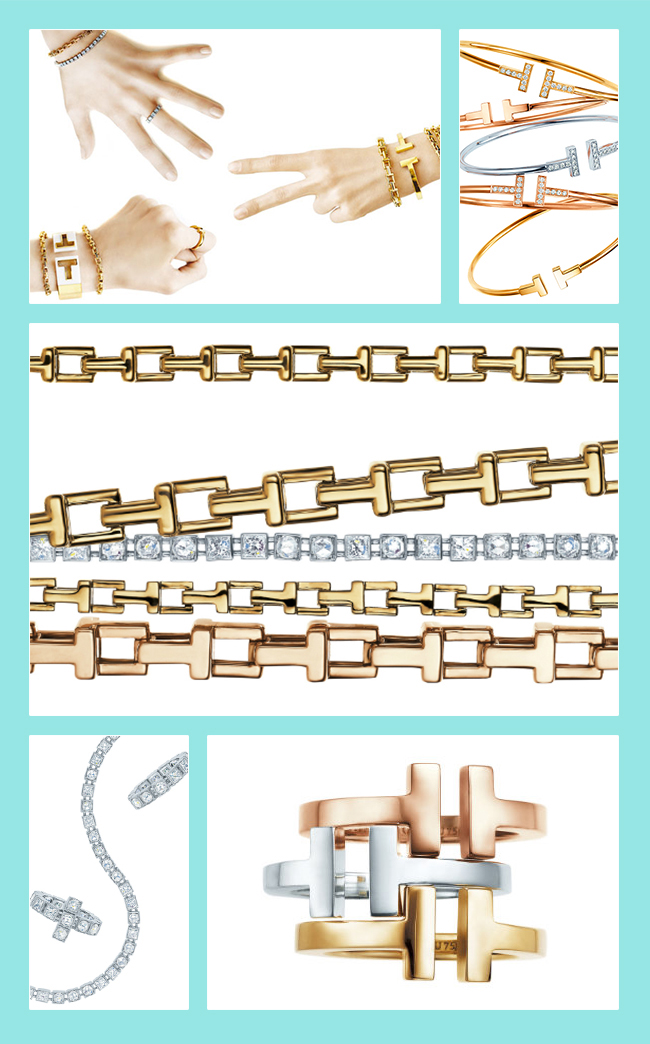 One final thought, with engagement and wedding season upon us, I even love the "T" for a more nontraditional look.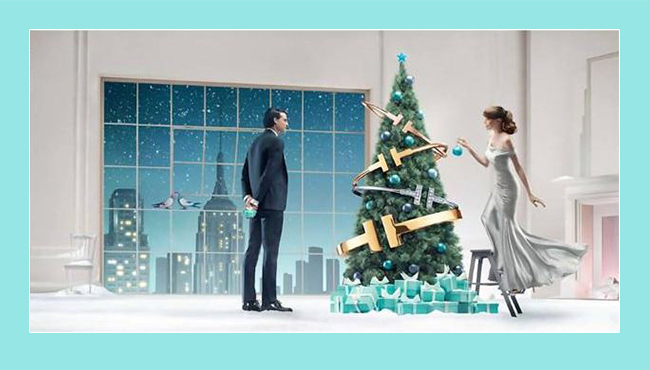 Maybe one of these will even show up in a blue box around your tree. You can browse or buy the collection online or in store.
With Love From Tiffany's On Rodeo Drive
NJ Goldston, The Brunette