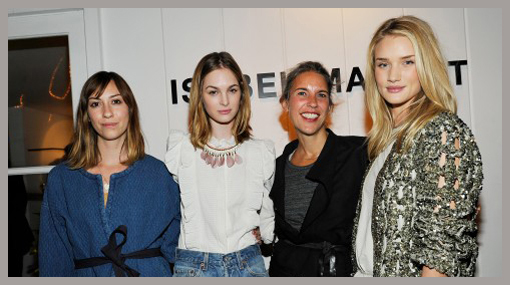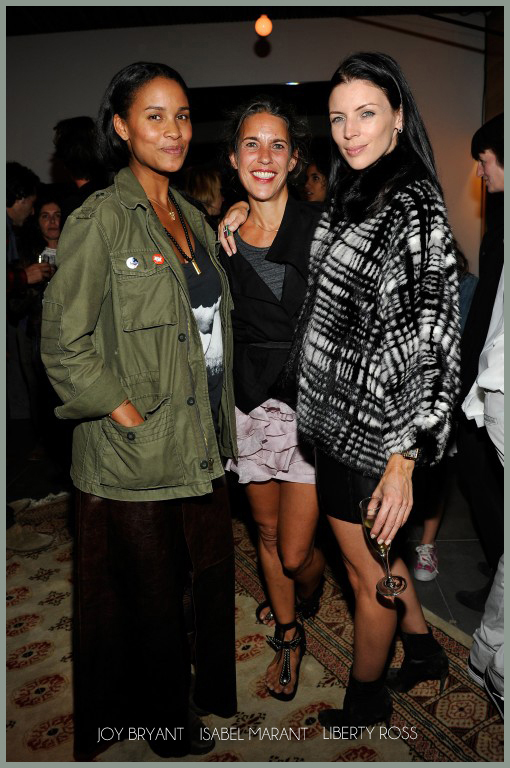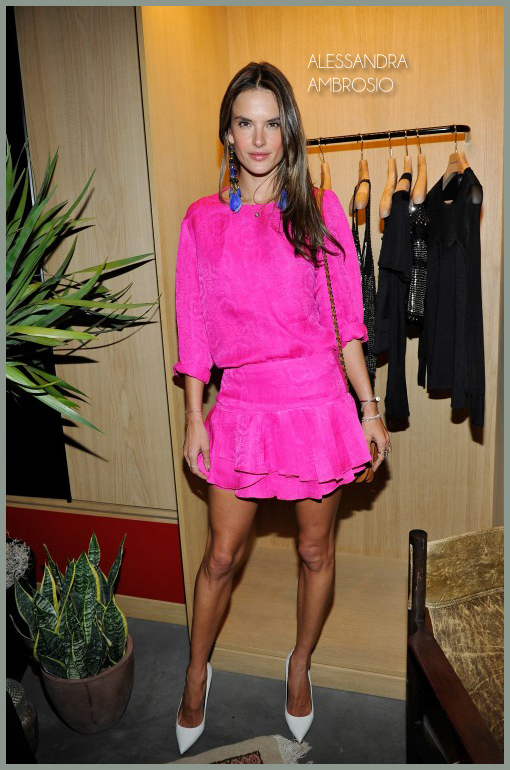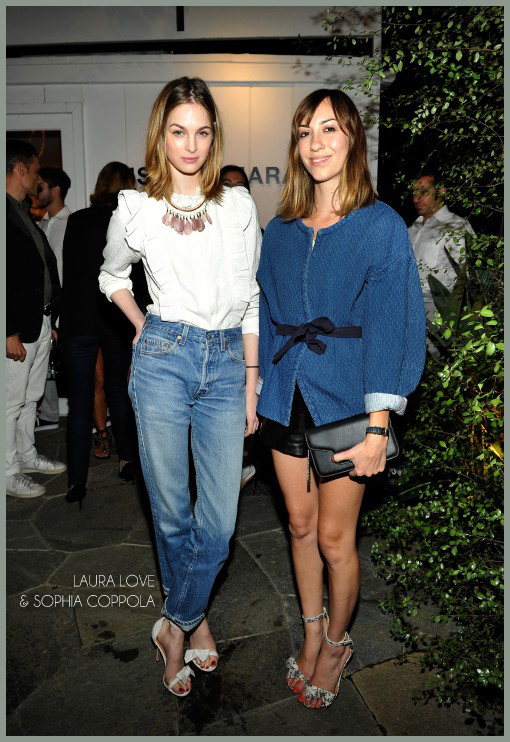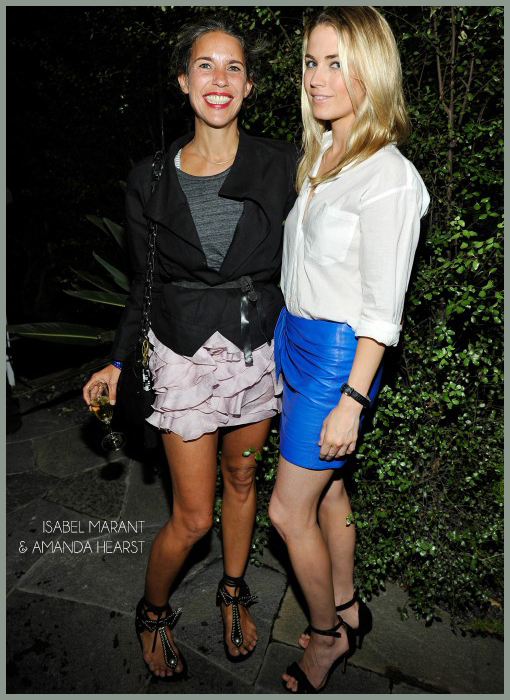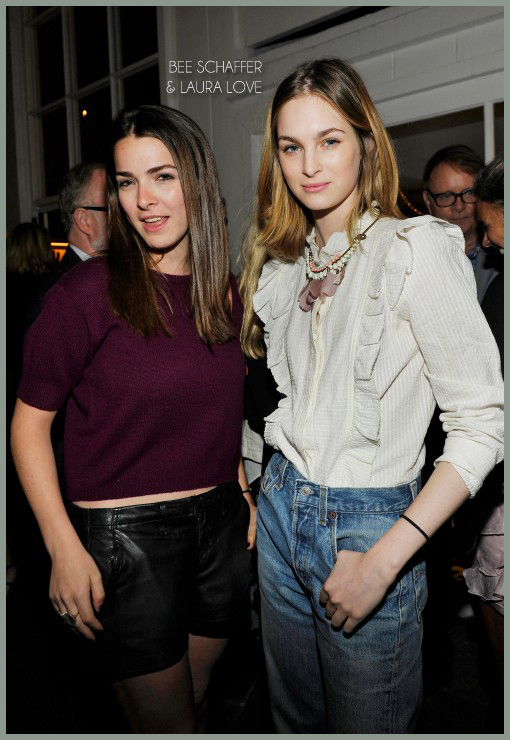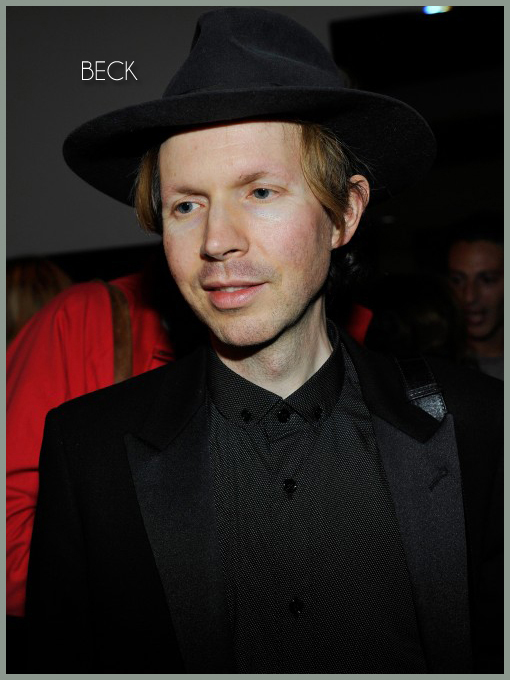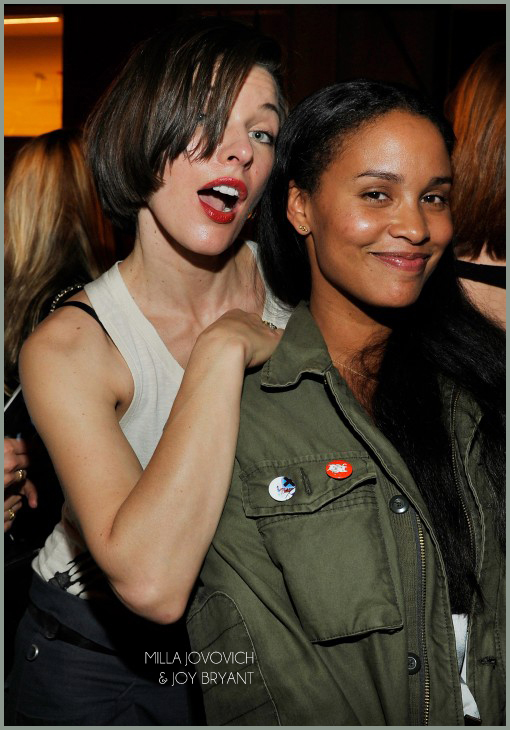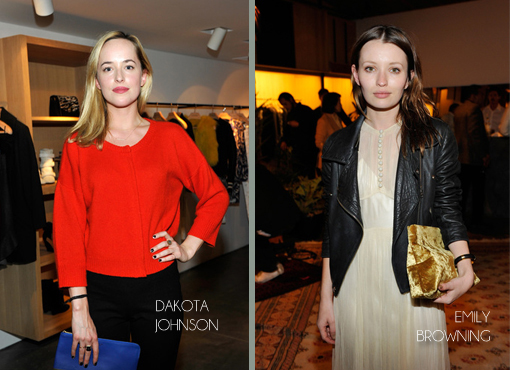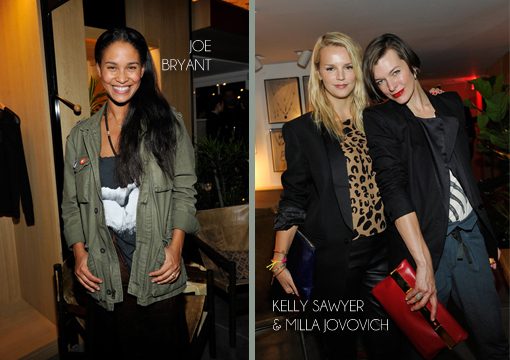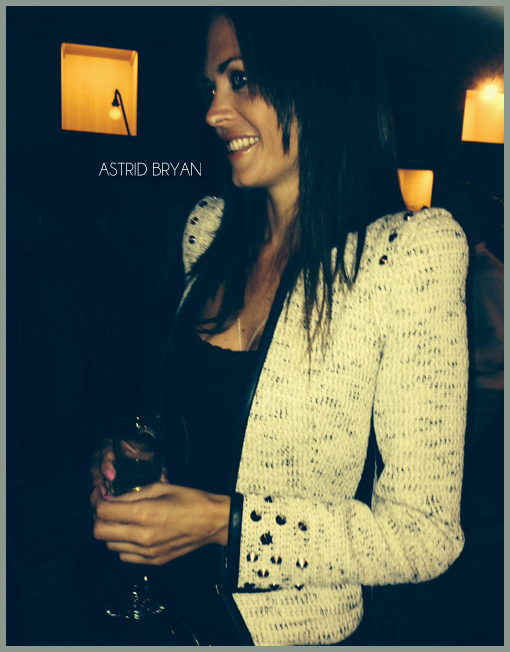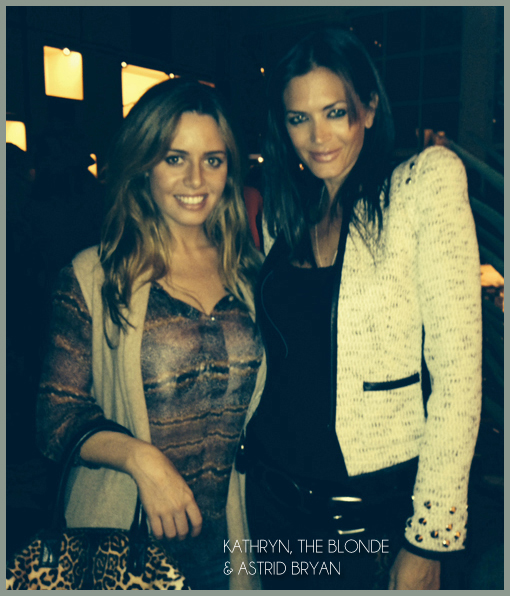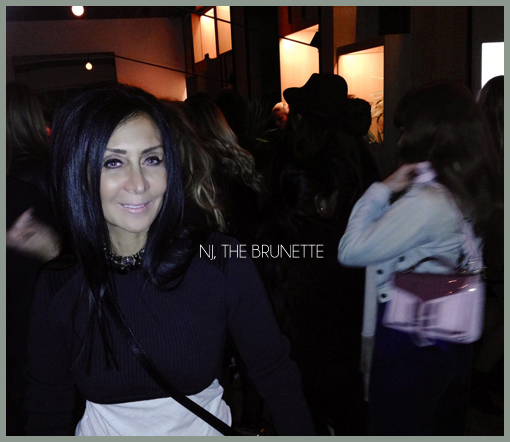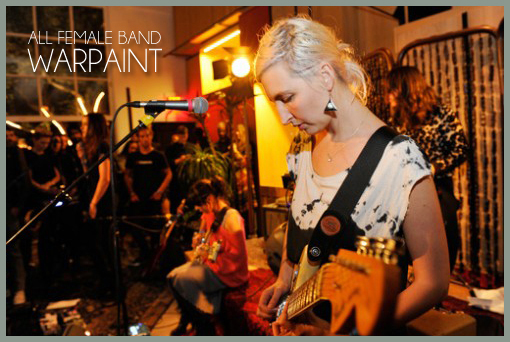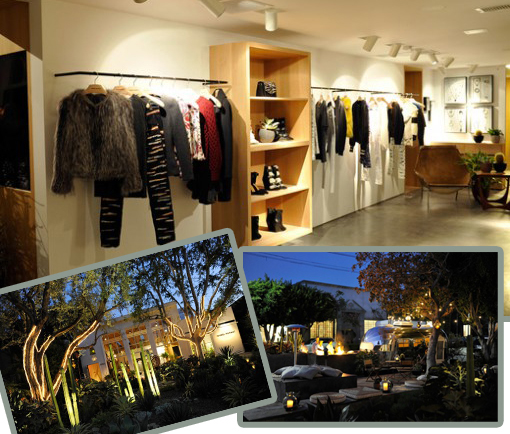 It was a very French-chic crowd in Los Angeles last week at the one year celebration of Isabel Marant's boutique. The gorgeous boutique on our favorite street in LA, Melrose Place, is modern with a drought resistant desert landscape. The celebration, billed as a BBQ Party, was hosted by the designer and frequent Marant model and style icon Milla Jovovich. Guests included Liberty Ross, Julie Delpy, Joy Bryant, who is about to launch her own brand soon, Victoria Secret model Alessandra Ambrosio, Dakota Johnson (the upcoming star of Fifty Shades of Grey), Vincent Gallo, and Beck.
The night turned into a true Isabel Marant love fest. Milla was channeling Marant's aesthetic in an easy, modern bohemian look along with all the celeb attendees. I went with an Isabel Marant sheer blouse and NJ was in the sold out black knit Marant cropped sweater. Astrid paired lace-inset black skinny jeans with a Bottega Veneta jacket. The crowd stayed for hours lured by yummy appetizers served from a shiny, silver streamliner kitchen, crowded around a huge bar in the back of the store and then for the standing room only all-female band, "Warpaint", who serenaded the celebrity-packed crowd.
Isabel must be crazy busy as she has a sunglasses collaboration with Oliver Peoples for the Spring/Summer and her H&M collection, is available November 14! You'd never know it. She was so relaxed. Hey, that's what LA is all about.
With Love From LA,
-Kathryn, The Blonde and NJ Goldston, The Brunette
Photos courtesy of Isabel Marant/Getty Images and The Blonde & The Brunette