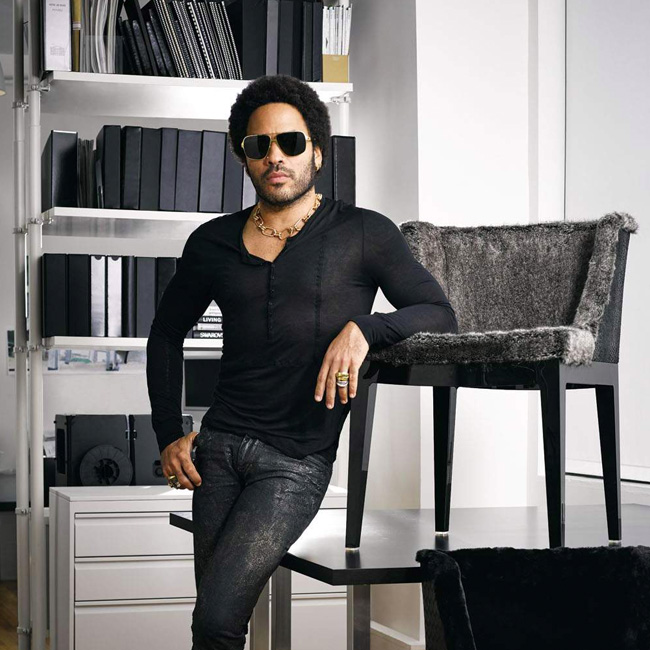 It's that time of year to get cozy and nest a bit more. If you didn't know about this you should. We're used to seeing Lenny Kravitz on center stage wearing little other than leather pants. Who would have guessed, when he isn't belting out Grammy winning songs, the famed rocker keeps busy with his interior design firm, Kravitz Design. Founded in 2003, the firm specializes in commercial and residential design, product development, and branding. Until now, his designs are not ones we get to see everyday, i.e. the penthouse at the SLS Hotel in South Beach, but all that's changed. Collaborating with CB2, his bold '70's inspired debut collection is just hitting stores with a full range of stylish furniture inspired by Kravitz's travels.
Why are we gushing? To be honest, it's not often that I love a celebrity collaboration. Most of the time, it seems almost robotic, and without any heart. They hire a design team, stick their name on a product, and wait for the money to roll in. I must say though, I was actually blown away when I saw the CB2 x Kravitz Design collaboration last month & even more impressed when I saw the quality of each piece in stores earlier this week. It really looks like what I would assume Kravitz's own home looks like!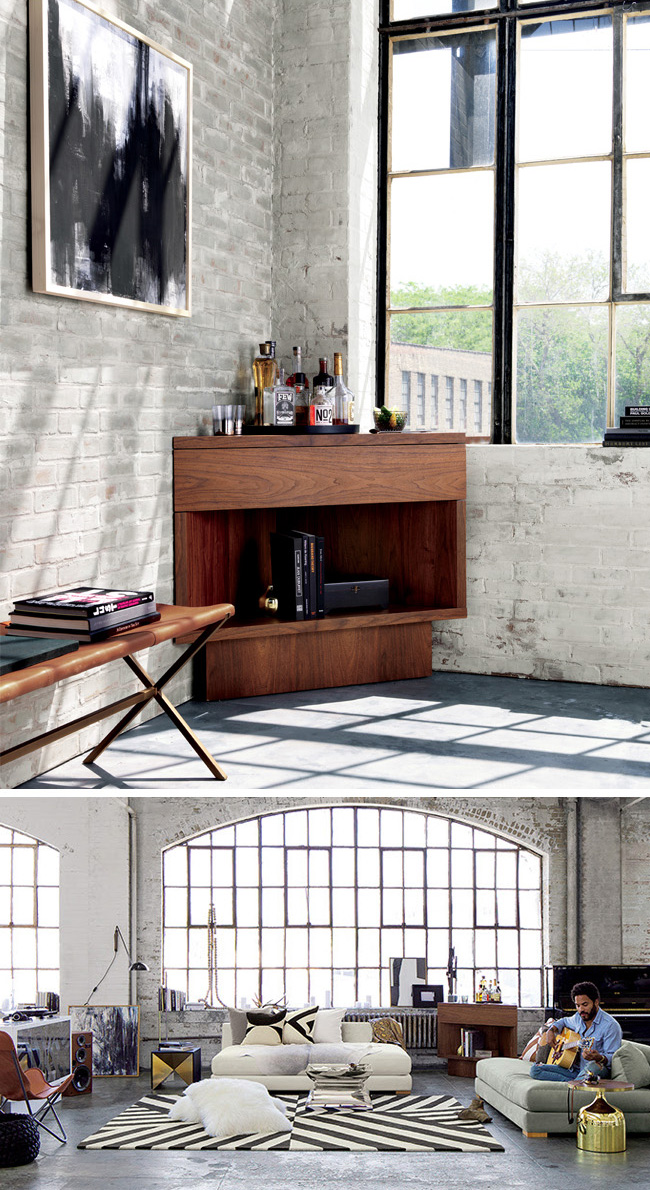 What I love most is the CB2 x Kravitz Design has a strong feel for '70s New York glam, lots of lush textiles, and gold details sprinkled with a touch of retro California cool. Kravitz has international homes that span from Brazil, to Paris and on to the Bahamas. Although very different in location, they all have the same inviting vibes. "Our goal was to create a collection of pieces based on my personal style and the things that have inspired me throughout my travels," says Kravitz of the line.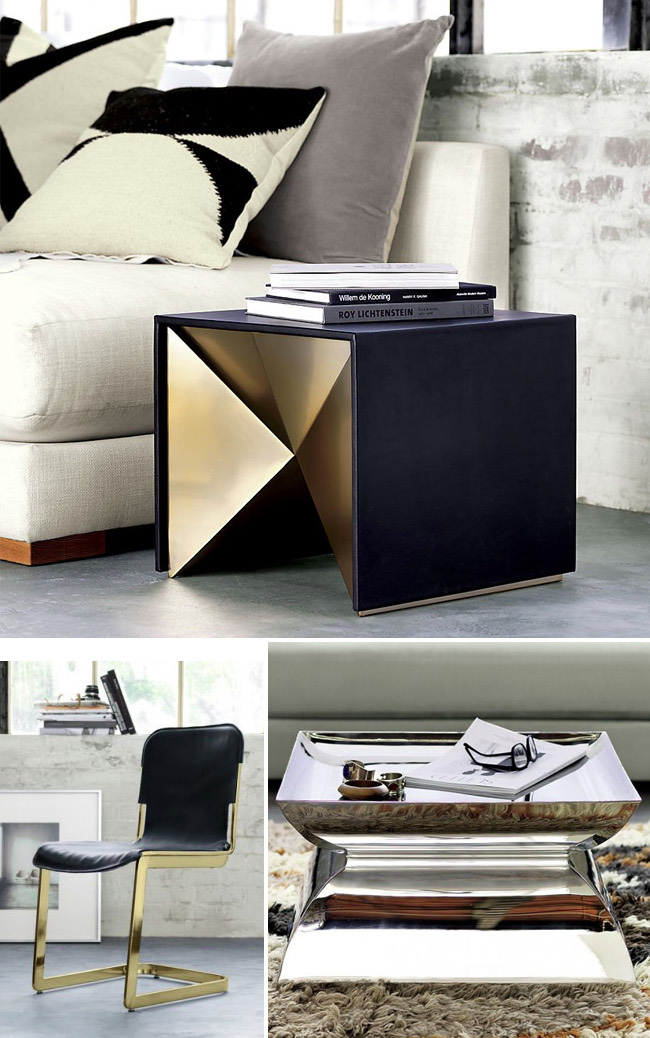 From sheepskin rugs, to gold accent lamps, each piece is specially detailed, highly styled, extremely comfortable and inviting. Not to mention, the price tags are within reach! The collection literally turns up the volume in your home. After all, just because you don't have the budget to hire a rock star designer doesn't mean you can't shop a rock star collection.
The collection is currently available and can be purchased on CB2.com, or shop our favorite pieces below!

Xx. Jadan Huter