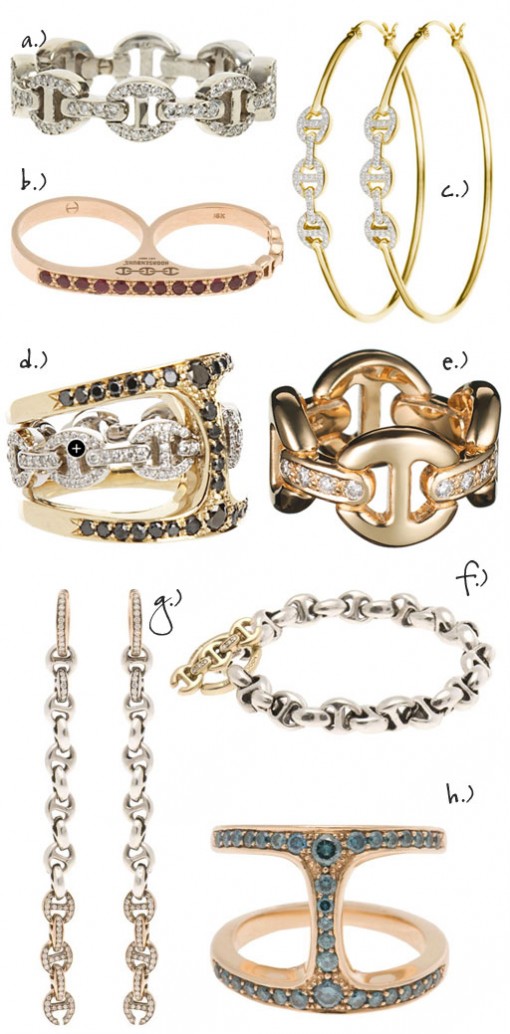 About a two weeks ago I was invited to an intimate gathering at Julia Sorkin's famed Beverly Hills home to see signature pieces from the Hoorsenbuhs jewelry line – all carefully displayed on her dining room table. It was great fun, but, with a big Hollywood fan base, I seemed to be the only one that wasn't familiar with the brand nor could I pronounce the name properly. I spent the entire day prior to the event mispronouncing it. …. I finally got it … HOORS-EN BUHS! I'm still practicing.
Launched in 2005, Robert Keith, the dynamic designer, has steadily gathered a passionate following and there's no mystery why. The jewelry works with today's lifestyle. You can dress it up or best of all wear it casually. Housed in a corrugated iron hut on the outskirts of L.A. to protect client's privacy, they have an impressive A-list clientele including the likes of Mary-Kate Olsen, Katie Holmes, Mila Kunis and Kristen Stewart and tons of editorial exposure.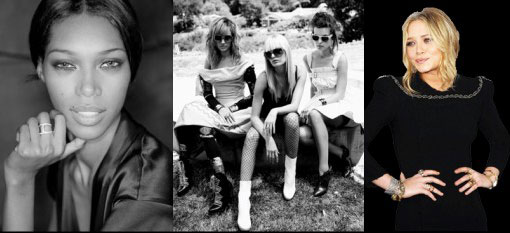 These are true investment pieces that stand the test of time and are also meant to be layered as collectibles. Choose from the line's mix of silver, yellow and rose gold pieces based around their signature TriLink design or do a super splurge in platinum or diamonds.
Hoorsenbuhs is available at Barney's and Browns.
– NJ, The Brunette