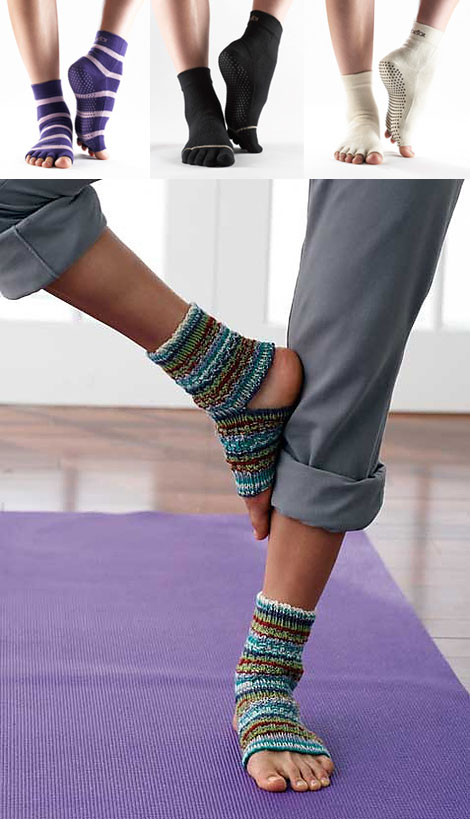 Specialty socks by ToeSox will do wonders for your feet. Their socks have a unique five toe design which help to align mistreated feet and toes naturally. Toe socks help spread your toes to strengthen foot muscles and increase blood circulation. Stronger feet improve posture and balance. These socks are like exercise for your feet™!
Power your soles in toe socks for yoga, pilates, running, hiking, walking and everyday wear.
ToeSox with Grip aka yoga socks:
Patented non-slip sole provides superior grip on slick surface
Hygienic alternative to bare feet
Five toe design supports natural alignment of foot for better tactile movement and increased circulation
Five toe yoga socks allow toes to align for increased balance
The ideal of yoga is to create balance – mental, emotional, and physical. If you find yourself falling or slipping out of poses, your mind drifts to the frustrations and forgets to stay focused. ToeSox work to correct your balance, and keep your mind focused.
Head into class without your bare feet ever touching the studio floor. ToeSox yoga socks are even great for instructors – walk the class and adjust students, while your bare feet stay clear of sweat puddles and students' mats.
Xx. Jadan