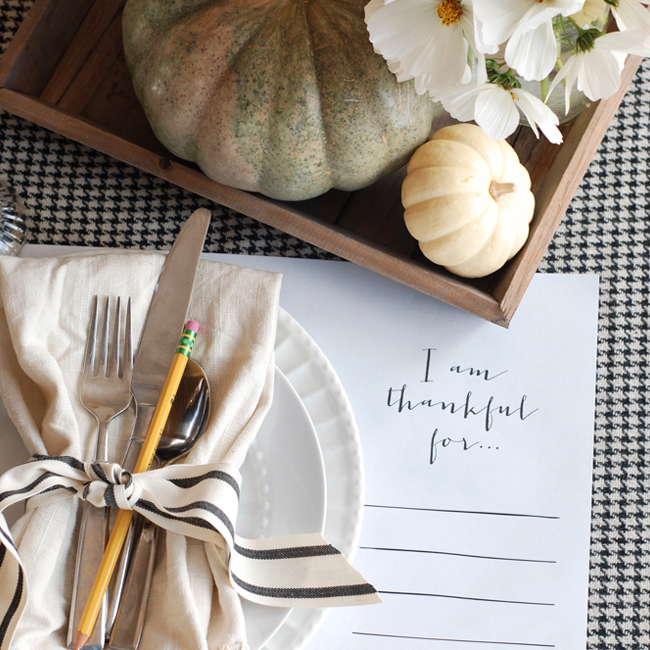 One of the most rewarding things you can do in life is create a meal that brings all the people you love together, and not only fill their stomachs, but their hearts as well. This brings me to my favorite day of the year. Good food, a full heart and family is precisely what Thanksgiving is all about, and precisely why I love it. I've rounded up the most beautiful Thanksgiving place settings to give you a little last minute holiday inspiration.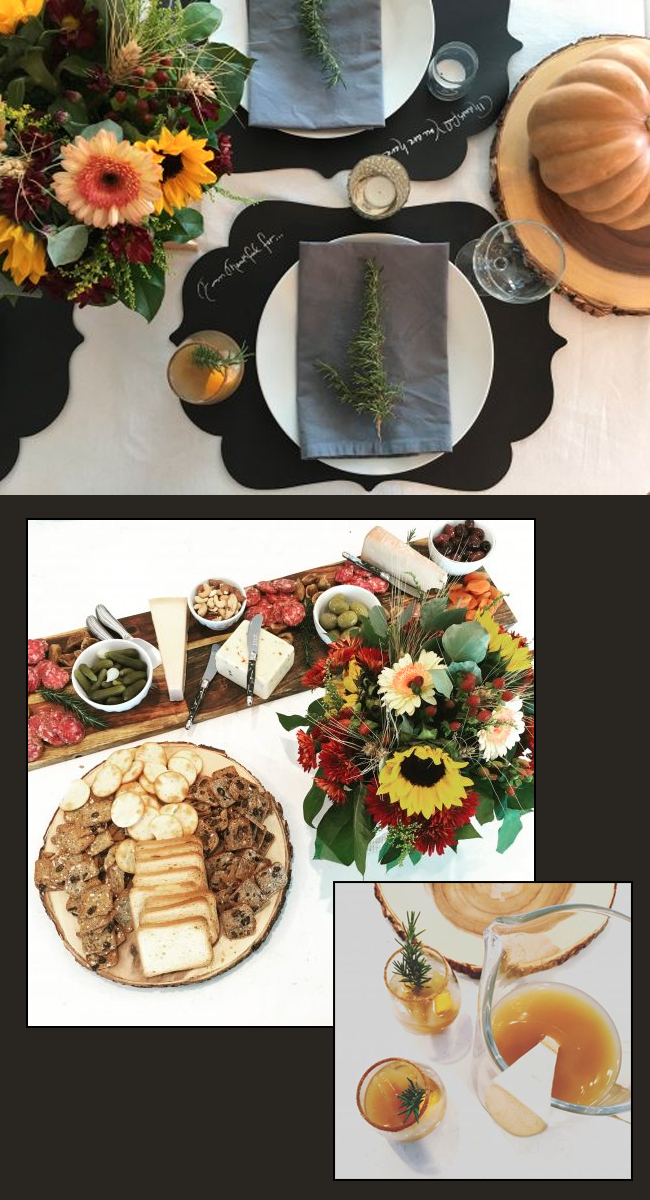 Every year, my sister steps up to the plate and plays host to about twenty people. Naturally, she doesn't have twenty place settings to go around, so she has to get creative. Last year, she mixed an assortment of neutral place settings, in addition to some decorative pumpkins, fresh florals and a collection of votives to decorate the table. She pulled it all together with some adorable handcut placemats. Dare to create your own (like we did) or print some of Ella Claire's adorable placemats HERE. Just a little detail that add's so much character to your table. What's a Thanksgiving without sharing what you're most thankful for.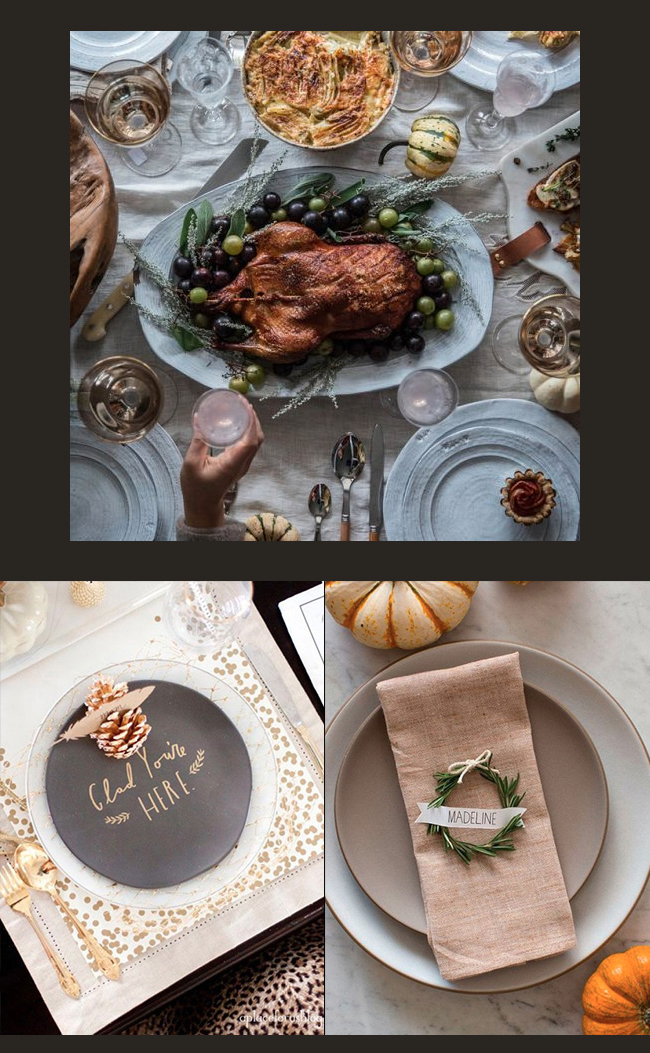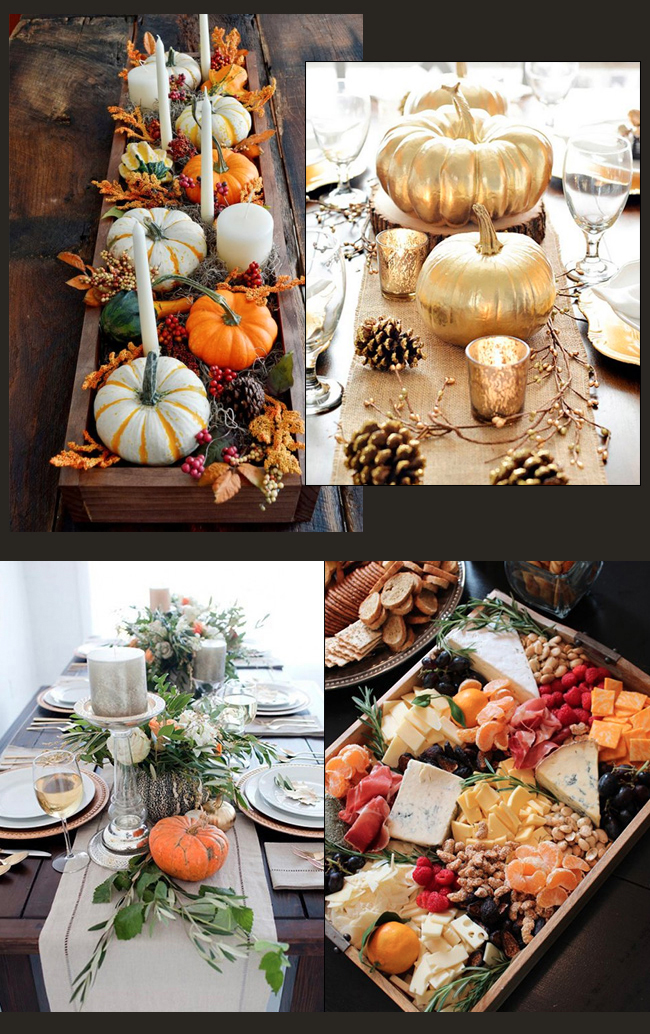 A few other decorating tips: Keep your centerpieces low so your guests can talk to each other. Write your own place cards, because even if your hand writing is quirky, it makes the dinner table so much more personal. Note that votive candles provide the perfect accent light, and most importantly, don't forget an assortment of yummy after dinner sweets.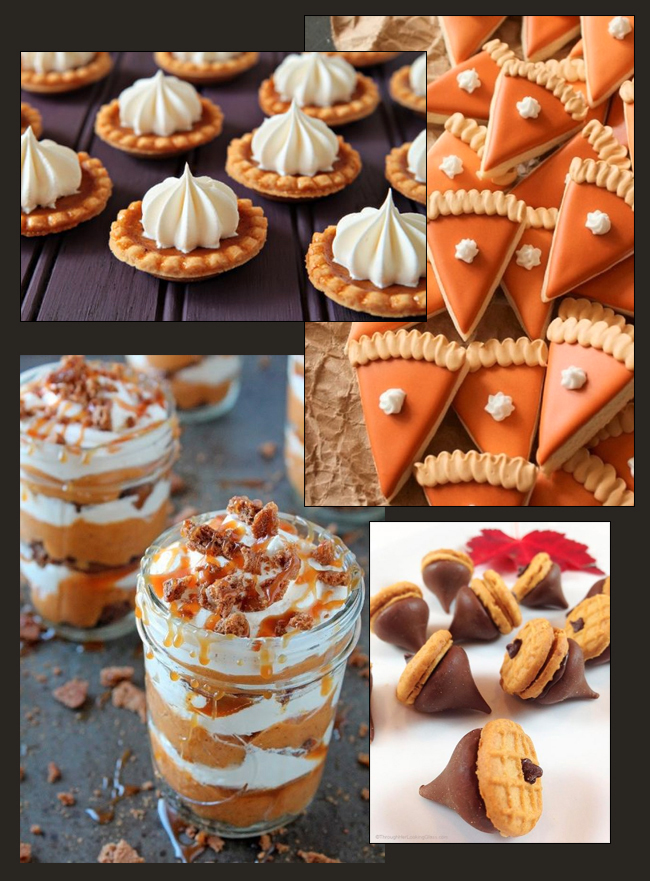 I hope I've inspired you to give thanks in style, but above all, remember to relax and have a good time. Decorate the table, cook the dinner, and then most importantly, relax. Concentrate on the company, the wine, and taking in each and every moment.
It's not often your whole family gets to spend a night catching up under one roof!
Xo, Jadan Huter