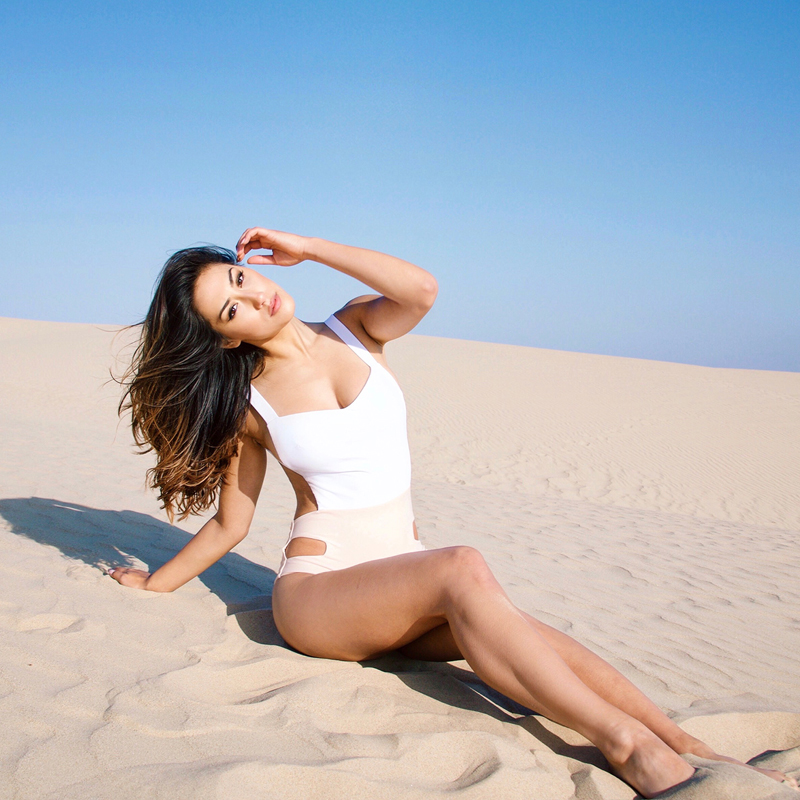 We're packing up and heading east for Miami Swim Week, one of our favorite highlights of the Summer! Runway shows of the best new suits out on the market, a weekend of trade shows, and just the excitement of MIAMI!! We teamed up with Butterflies & Bikinis and headed out to the desert to shoot some of our favorite new suits for the Summer, and just a little teaser of what's to come!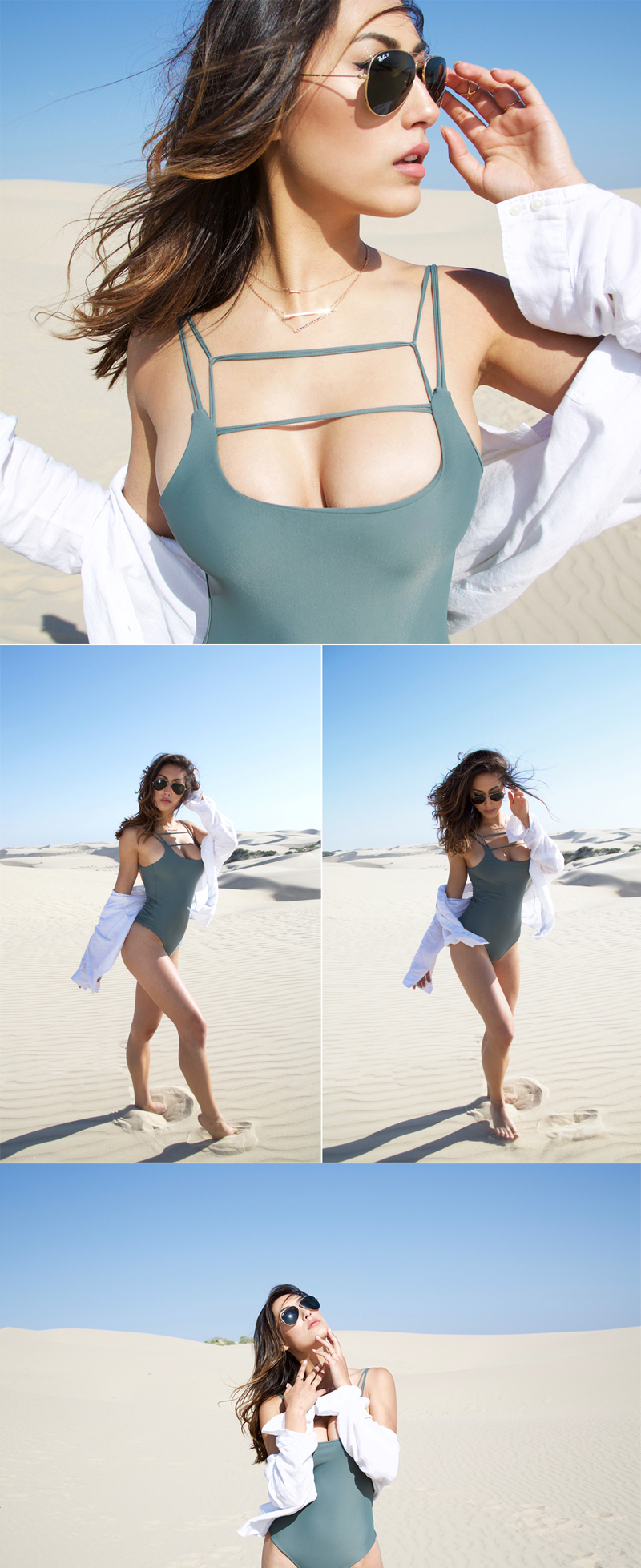 First up, Mikoh swimwear! We've been saying that a chic one-piece is a summertime MUST, and Mikoh nailed it with this one! Pair with subtle accessories, like these delicate layered diamond bar necklaces and stackable rings from Alexis Jewelry (above) and some cool shades with a casual button up to complete the look!

Every girl needs a good high-waisted bikini, and this one from L*Space Swimwear is so cute! It's the perfect combo of retro and trendy, and is super flattering making your waist look tiny! We love pairing a basic black bikini with pops of fun colors in your accessories! Otto Pom LA and Samira13 are great examples of the perfect kind of pop! Also, pom pom bags are oh so trendy this summer!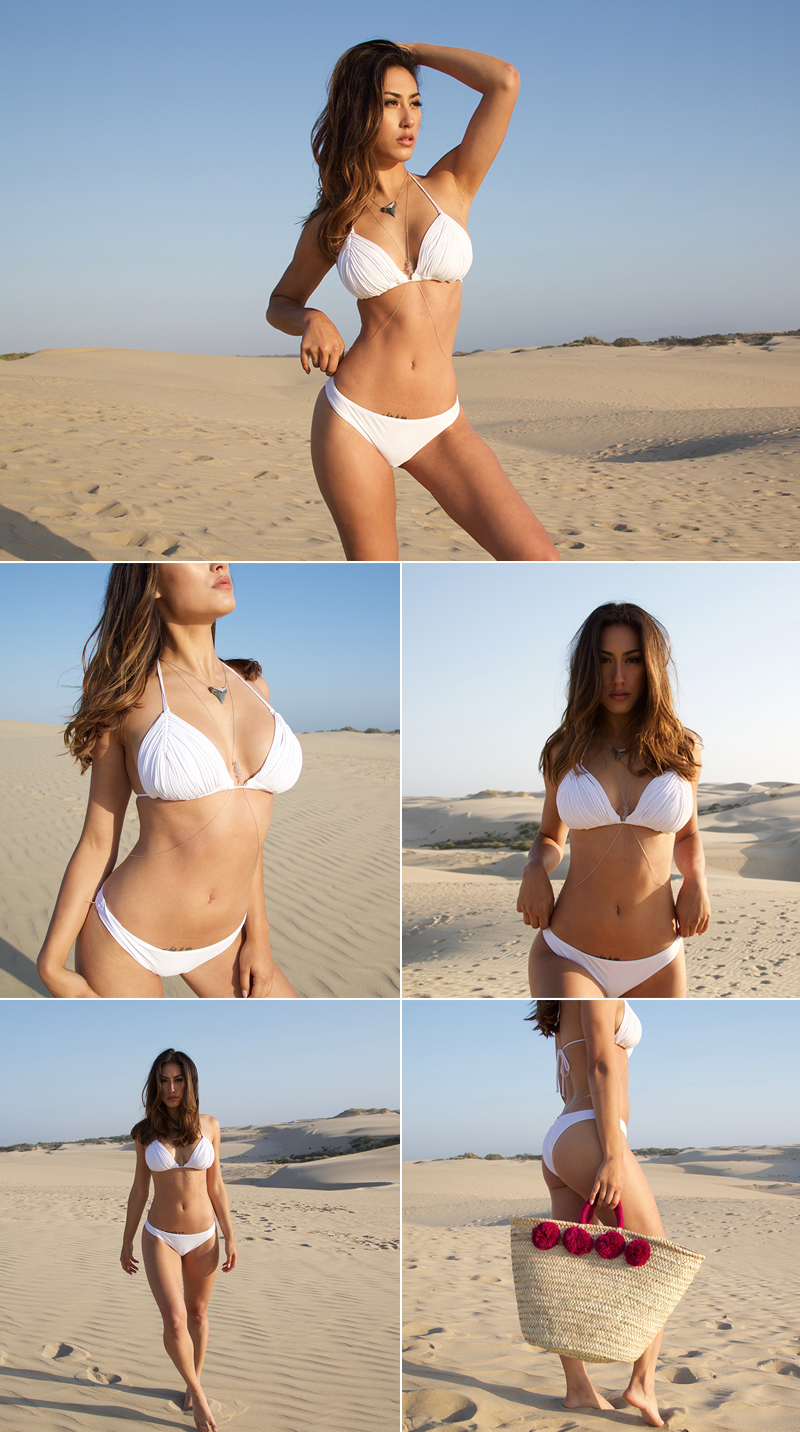 Another hot suit we love and can't wait to rock in Miami?! The classic white bikini. It's iconic. We love Pily Q's new take on this classic suit with braided detailing in the top and a cheeky brazilian bottom. Add some playful accessories, like a pom pom beach tote and a chic body chain from Samira13 and you're ready for any poolside party or beach day!

Lastly, and this one is our favorite, the very sexy (and a bit riské) Montece one piece! We love the subtle color blocking and the cut on this suit is perfection!
Miami here we come!!
xo, Lauren Cheek.
Shot & Styled by Minimalist Movement | Model: Devyn Adair | MUA: Gisele Joves