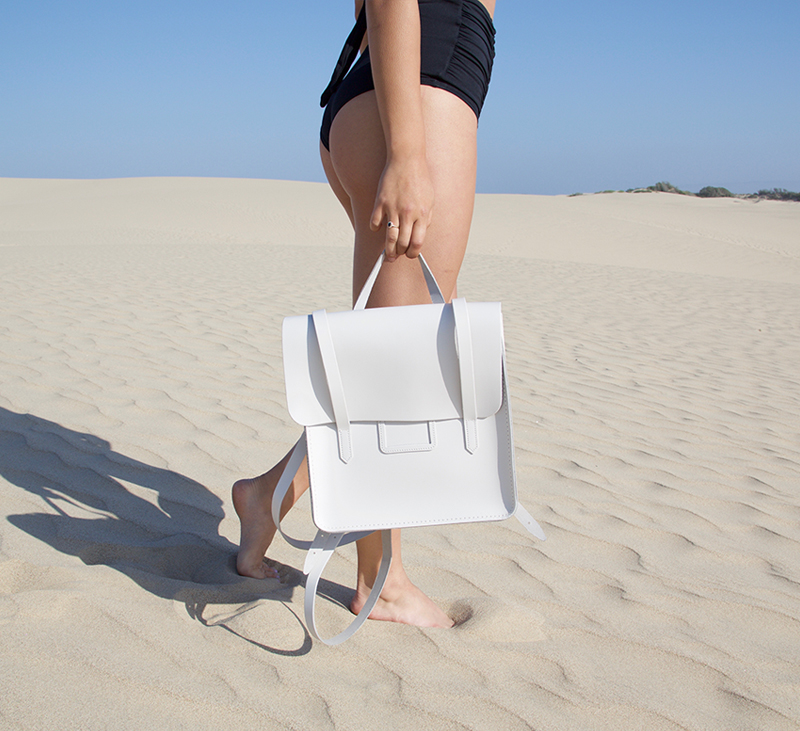 We spotted it in Paris and frankly out and about from New York to the beaches of Malibu. This summer's go-to bag?! The trendy white backpack. It's the perfect carry all bag for when you're on the go, and frankly has made a comeback of mega proportions because it works with everything in your wardrobe. White is our new favorite as we hit the dog days of summer. So chic in the summer heat! Our new favorite go-to bag (after NJ discovered them during NYFW), is Cambridge Satchel. Very sleek with a stunning silhouette. We've been obsessing over it especially their Folio Backpack. Smart, stylish, and perfect for busy days when you're on the go. Its top handle and genius easy steel bar closure also caught our eye. Their motto for this season is hands free = hassle free, and we honestly couldn't agree more!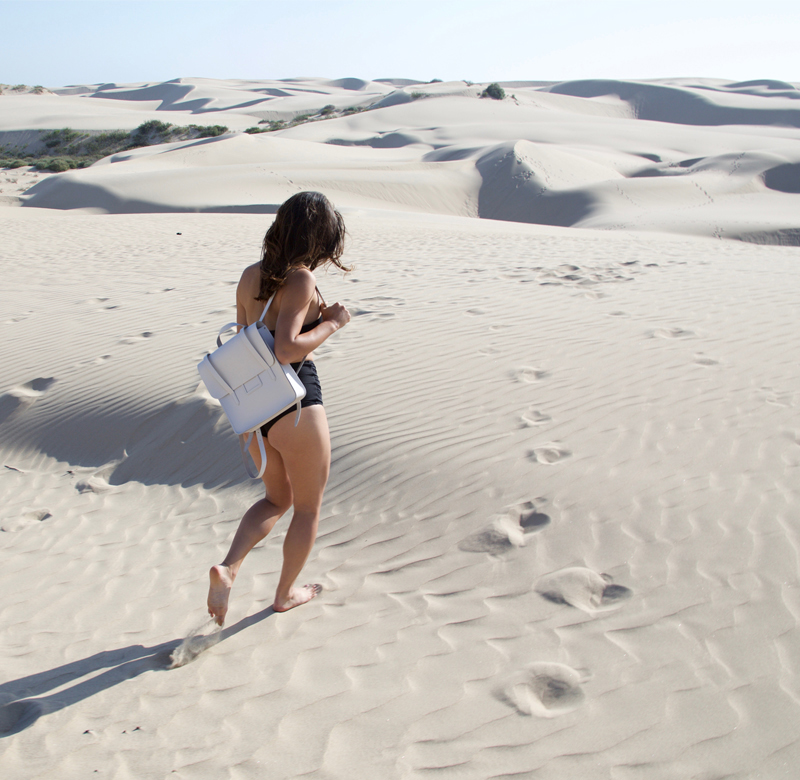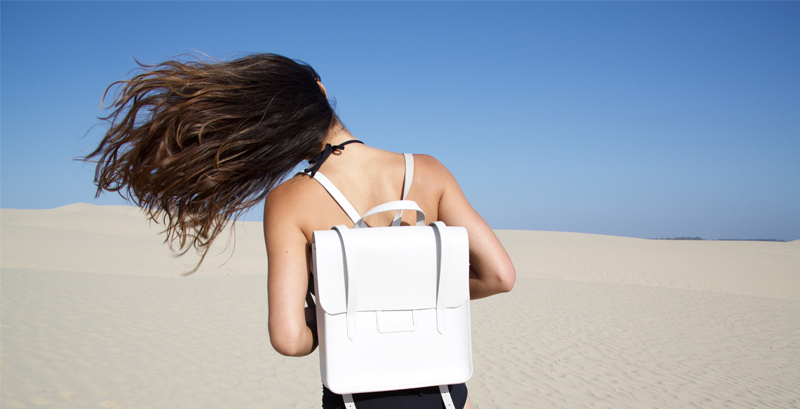 You know us. Where we go so go our obsessions. We brought our new favorite backpack out to the desert with us when we shot for Miami Swim Week and put it to the test! And truth is, it's iwth us all week during Swim Week as we make the rounds.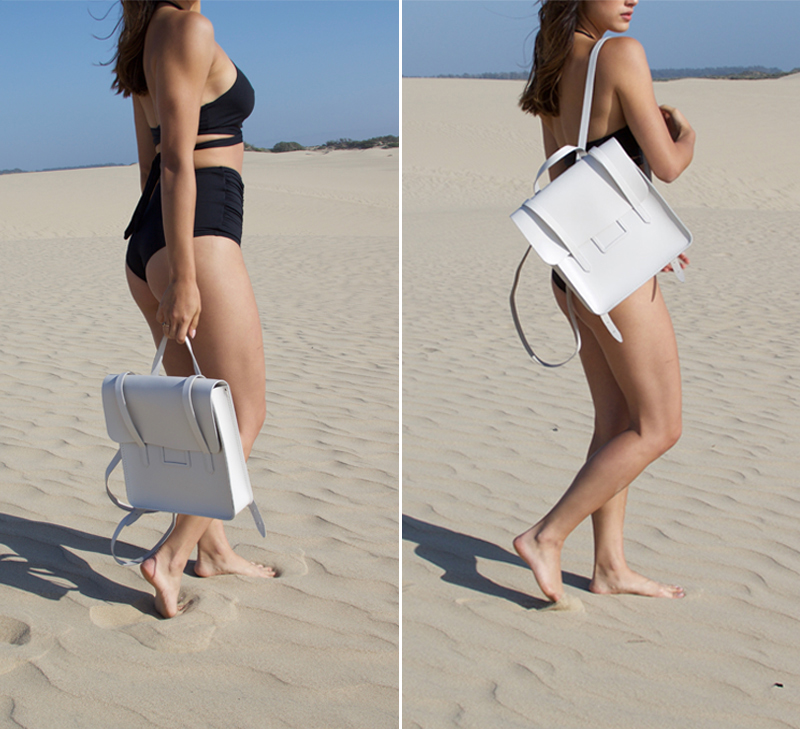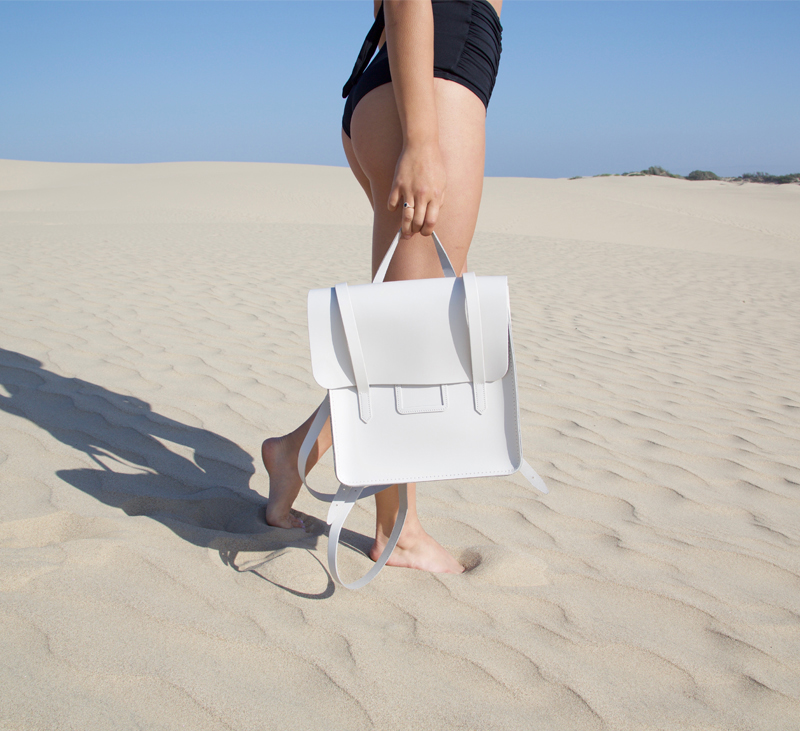 Made of pure genuine leather, you can even customize your bag with your own initials and symbols so it's truly one a kind. By the way, we even spotted a poppy gold version of their packs for fall. Cambridge Satchel. Either way, good as gold.

xo,
-Lauren Cheek and NJ Goldston
Photography Credit: The Blonde And The Brunette