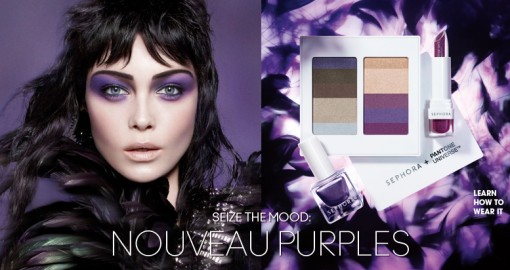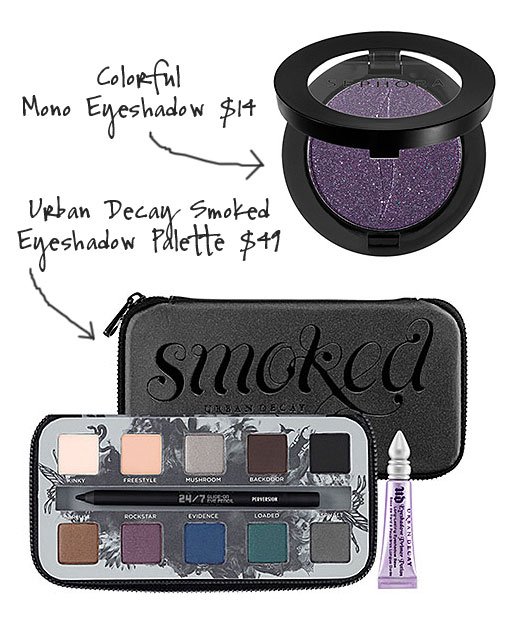 Makeup trends are always so fast and furious and we love this one. Purple Velvets. Sephora has two great choices.

1.) Colorful Mono Eyeshadows. there are at least five shades, with great names from Fairy Princess, Midnight Hour 90, Bewitch Me, Tango Night and Precious Me with iridescent shimmer. It's a new generation of highly pigmented, long-lasting, shadows that reinvent color intensity with show-stopping effects. The expert formula comes in three fabulous finishes: matte, glittering, and metallic shimmer. $14.
2.) Urban Decay Smoked Eyeshadow Palette. A palette of 10 eye shadows, plus a full-size 24/7 Glide-On Eye Pencil and a travel-size Eyeshadow Primer Potion, for creating a range of smoky eye looks includes traditional black and gray, as well as modern-colored hues for smoky eyes. You can do an all-out nighttime smoky or just apply a hint of sultry smudgy color for daytime (and remember to keep it below the crease per make-up guru Gina Brooke).$49
This shadow arsenal comes with a comprehensive how-to booklet by the brand's co-founder, Wende Zomnir, who inspires even smoky-eye pros to try something new, and teaches shadow newbies in simple, easy steps. Here's the five easy steps for owning the night with this alluring smoky eye, courtesy of the Urban Decay Smoked Palette.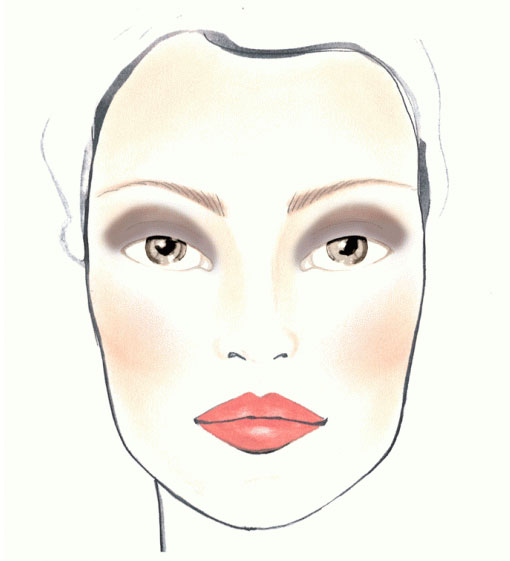 You're five steps away from owning the night with this alluring smoky eye courtesy of the Urban Decay Smoked Palette.
SWEEP a mushroom shadow over lids, blending from lash lines up toward the creases. Build color for richer coverage.
LAYER on a shimmering amethyst shade, working from the outer to the inner corners, then wrap color along the lower lash lines.
LINE top and bottom lids—including the inner rims—using black liner to add density. Avoid harsh lines by blending the pencil and shadow together.
ADD warmth and dimension by sweeping a matte peach shadow above the creases, then wrapping the color along the lower lash lines.
FINISH the look with two coats of mascara on top and bottom lashes.
You can also visit Sephora stores for a complimentary makeup application.
Purple Reign!
xo
NJ, the Brunette