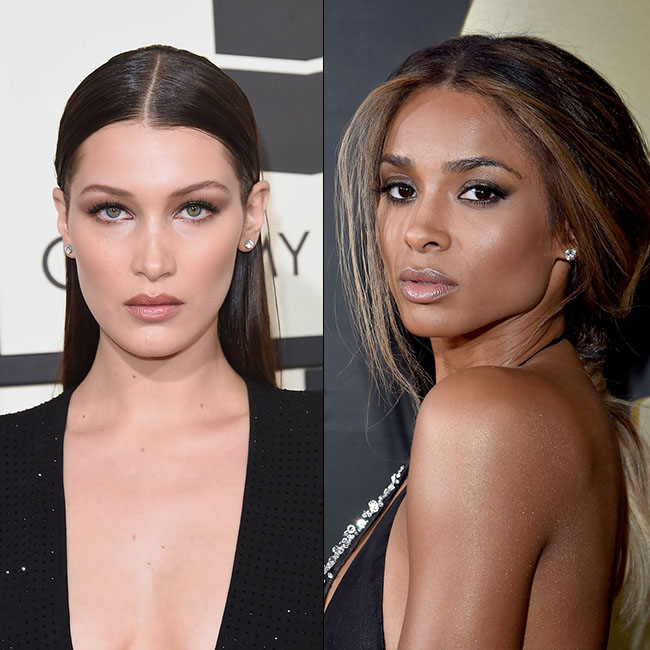 Last night at the Grammy's we noticed a few key beauty trends that just coincidentally showed up in our exclusive Bloomingdale's Beauty Box. Flawless skin, the perfectly lined eye, and a strong lip. From Bella Hadid, Ciara, Florence Welch to Taylor Swift, they each channeled one of these looks. Take your pick on what works for you but we tested these winners over the past few weeks and liked the results including switching my eyeliner for the first time in a long time as well as trying one of the priciest skin creams ever. So worth it.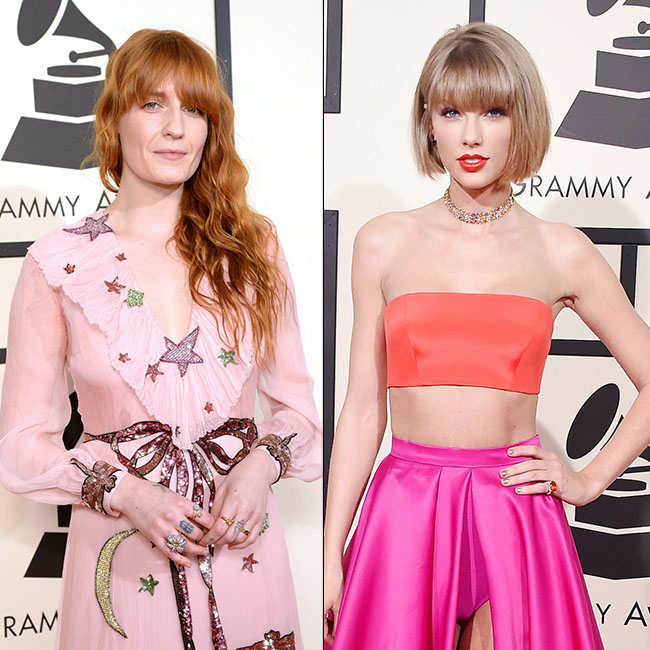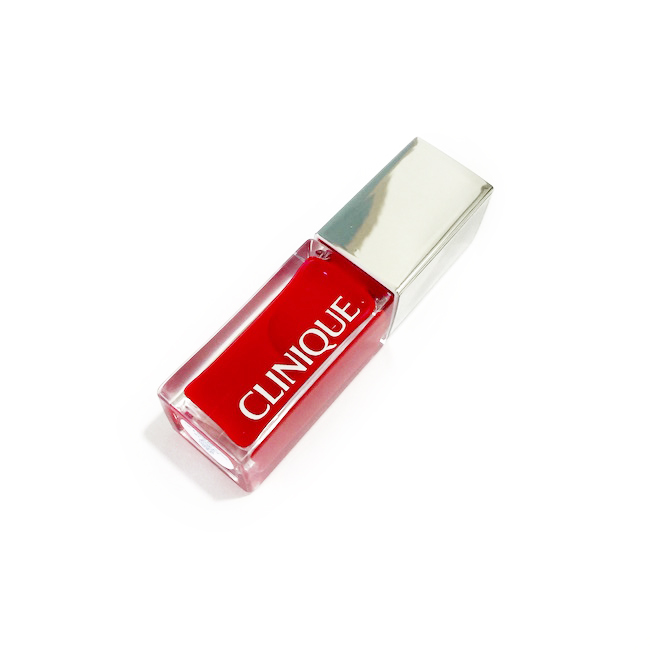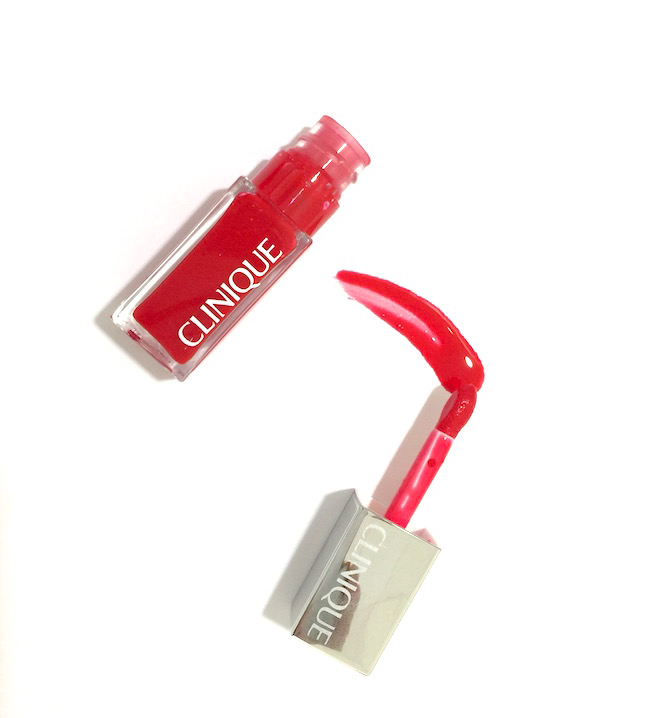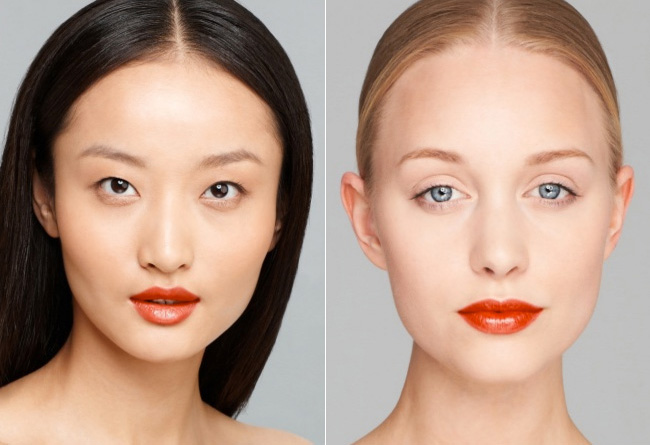 Clinique Pop Oil Lip & Cheek Glow ($18)
I just switched to Clinque because of some persistent allergies the famed Santa Ana's stirred up. Even more miraculously, I added a colored lip to my beauty regime on my last Red Carpet. This subtle pop of dewy color is perfect for a night out on the town, or professional enough to wear into the office. Made for your lips and cheeks (yes we said cheeks) The nourishing tint of safflower, jojoba, and sunflower seed oils makes this gloss feel luscious yet lightweight. ANd, yes, Taylor Swift pulled it off perfectly last night along with the soft cheek blush.
How To Use: Apply the tinted color on your cheeks and lips, blend quickly with your fingertips. Or try using one of our favorites, The Beauty Blender, to smooth and blend into your cheeks.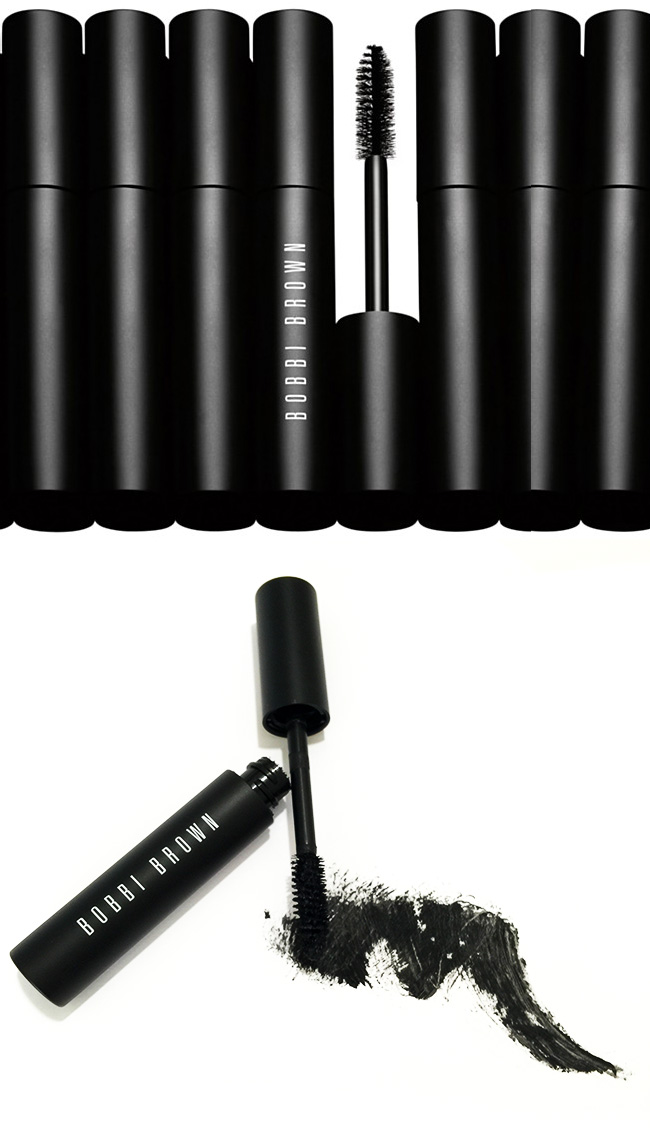 Bobbi Brown Eye Opening Mascara ($30)
Thick lashes. This mascara is one of our personal faves. It's jumbo brush plumps and fans out your lashes, without getting clumpy. The rich carbon-black formula intensely thickens lashes, while curling and lifting, giving you that all day ultimate eye opening effect.
How To Use: Designed exclusively for this mascara, the jumbo brush head grabs and visibly pushes each individual lash upward. Our trick? Try, spinning the brush up and away from your eye, while carefully moving it in back and forth zig zag motions. Sounds crazy, but it will get your lashes looking super long and full!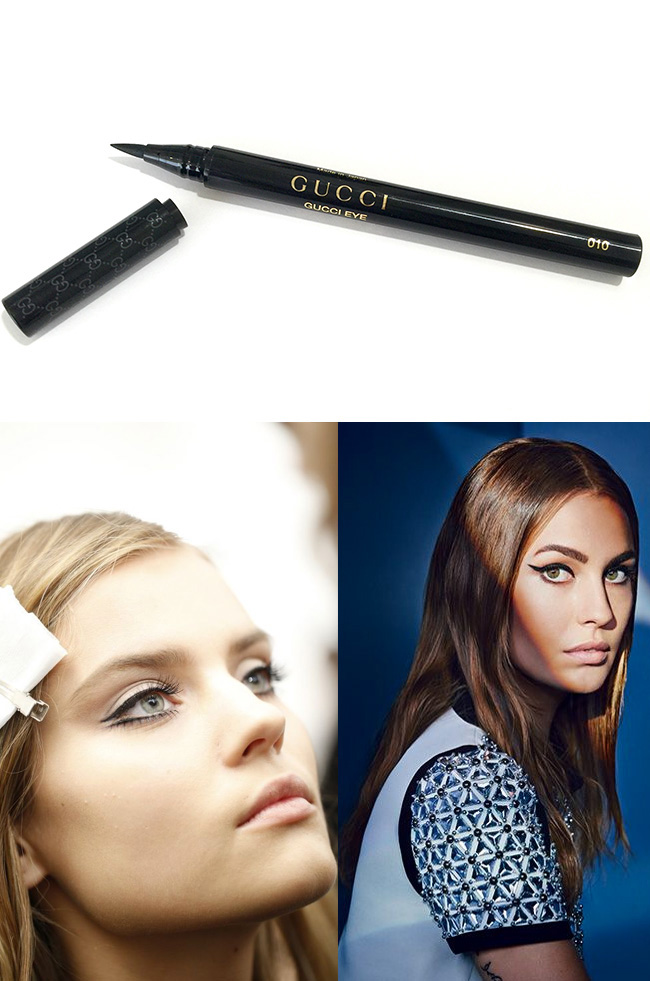 Gucci Power Liquid Liner ($37)
This liner is on point (no pun intended.) We love the Gucci Power Liner because of the guaranteed precise line, every time. It really defines your eyes and gives a dramatic long-lasting glossy finish! Check out Ciara and Bella Hadid. Precise, precise liner.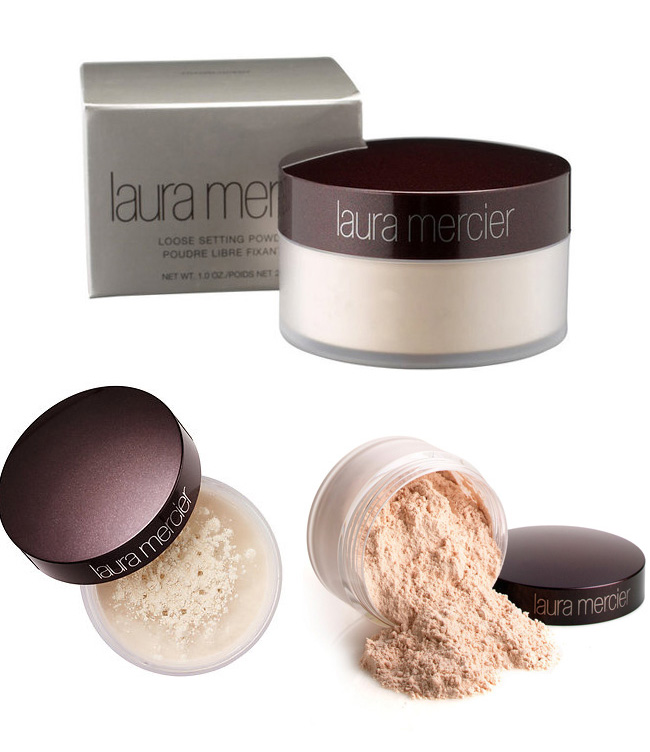 Laura Mercier Loose Setting Powder ($37)
Ever wonder how all these gals have such perfect skin? Setting powder. It's an old school beauty secret. This is the perfect finishing touch to your makeup routine. The Laura Mercier Setting Powder contains the finest French "cashmere" talc, meaning it will leave your skin glowing with a sheer, silky powder that looks & feels natural. It even creates a "soft-focus" appearance diminishing fine lines and imperfections!
How to Use: Dip the velour powder puff (or your brush) in the the powder and then massage swirl around to pick up the pigment. Remove excess by gently tapping the brush against your arm, and begin applying to your face, starting at your cheeks and working in a circling motion.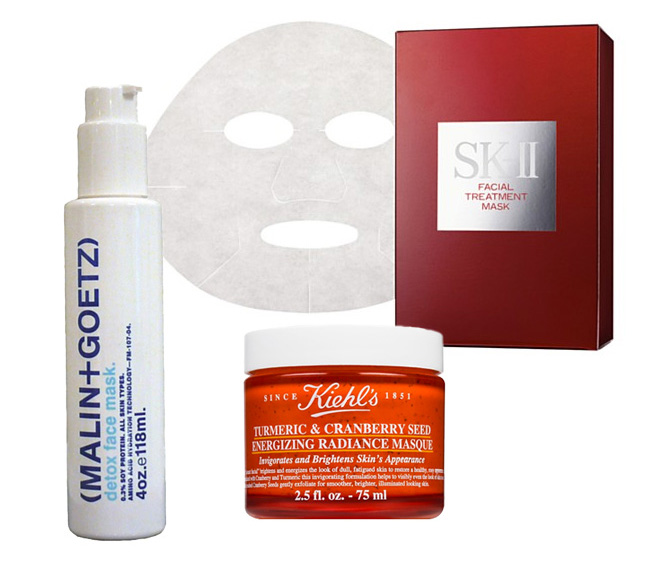 The Facial Masks: For Flawlss Skin

Malin+Goetz Detox Face Mask ($42) This is one of our favorite masks. It's light enough to use often, but it really breaks down all the dirt and oils left on your face after you take off your makeup.
Since Kiehl's 1851 Turmeric & Cranberry Seed Energizing Radiance Masque ($32) This mask is defiantly more rough and tough then the last one. We recommend using this every other week to exfoliate your skin. We love this one, because it instantly makes your face feel refreshed and looks brighter with a healthy glow.
SK-II Facial Treatment Mask ($95) These masks are wrapped individually, so naturally we love them for traveling! Each 100% cotton mask is soaked in vitamins amino acids, minerals, and organic acids to work to revitalize and hydrate your skin. This mask is amazing and worth the cost, and you'll feel the difference immediately.

Last but not least, was the Sisley Paris Anti-Aging cream. This stuff is pricey, so we were pretty excited to break it out and give it a go! This powerful skin cream solves many problems in one little jar. It fights genetic aging and those linked to our everyday lifestyles. Daily stress, hardship, and various excesses deregulate the biological life cycle of cells. Meaning your face will pay the price in the long run for your stress. This cream is formulated with a complex of highly effective plant-based ingredients.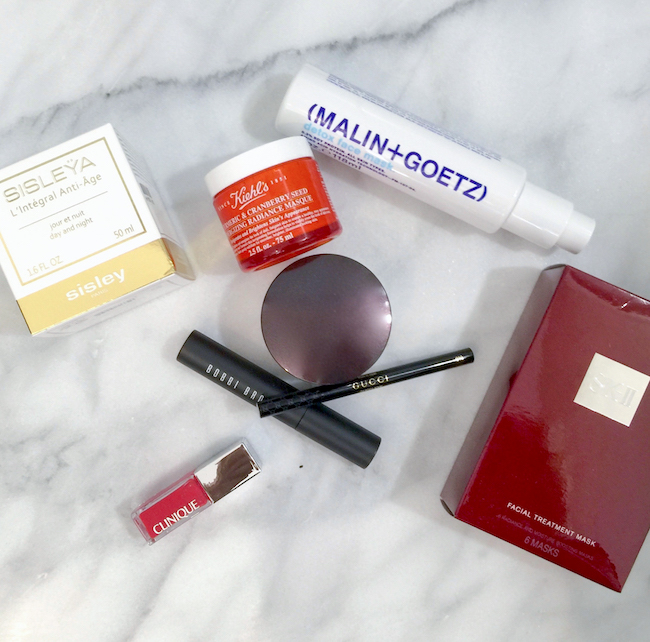 xo,
-NJ Goldston & The Blonde & The Brunette Team