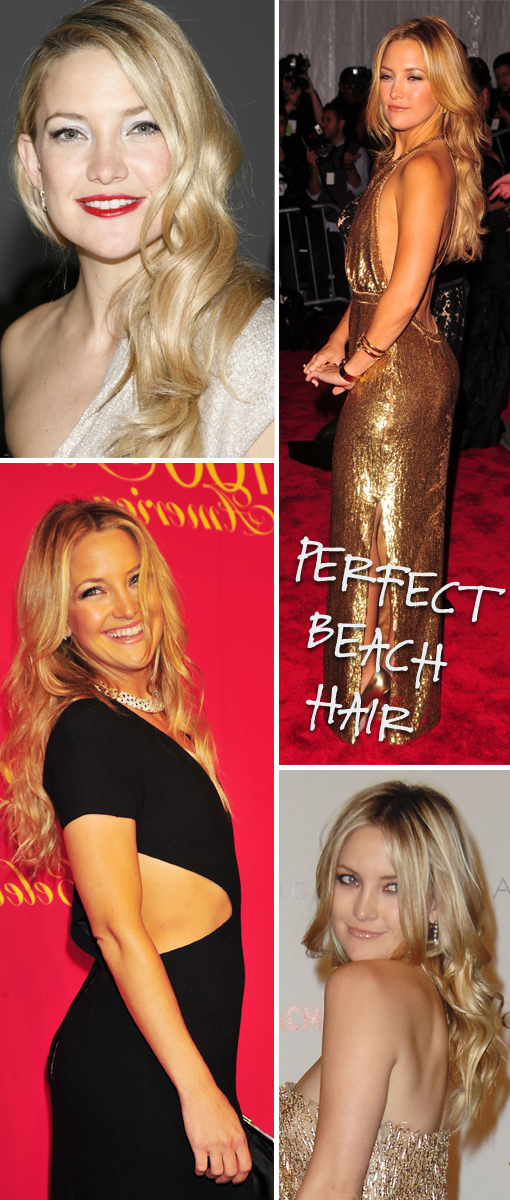 photos | patrickmcmullan.com
We always admire celebs with great style. Kate Hudson has it spades when it comes to creating the perfect wave for the beach or the Red Carpet, here's how to get the look to be just as glamorous as Kate.
Divide damp hair into sections and spray a good amount of styling gel from roots to ends.
Blow dry and flip your head over and use blow dryer on high heat to create more volume and texture.
Once dry spray with Oribe Apres Beach Wave and Shine Spray to give hair hold and additional texture.
Back comb sections that you want to see more volume in.
Taking 1-inch sections, curl hair around a curling iron. Take your time to ensure each section is heated thoroughly; count to 10.
Remove iron but keep hair rolled up and held into place with a bobby pin.
Repeat until all the hair has been curled and clipped to cool.
Spray each curl with hairspray. Remove clips and finger brush and spray again.
-Kathryn, The Blonde