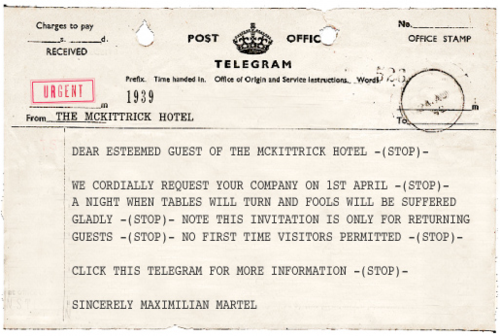 "Come with me. I've got something to show you." A dark-haired woman clad in a long beaded dress said this to me as she whisked me away into the strange underworld of Sleep No More.
Last month, I was lucky enough to get tickets to Sleep No More in Chelsea, New York's McKittrick Hotel for a live performance of this highly tauted interactive theater performance based loosely off of Macbeth.
Running more than a year past it's original "limited engagement" run. Sleep No More transports their guests back in time, and gives its audience the ability to become actors themselves.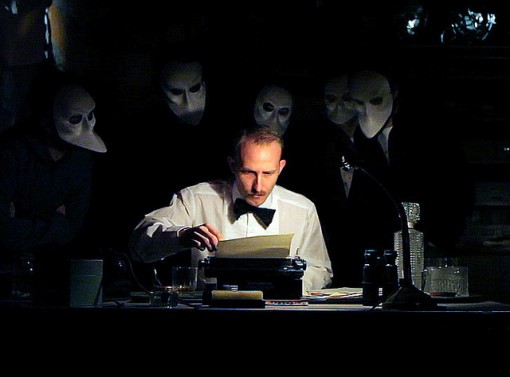 So the story goes, the McKittrick Hotel was intended to be New York City's finest and most decadent hotel at it's time. Six weeks before its opening, after the outbreak of World War II, the legendary hotel was condemned and left locked. Permanently sealed from the public, until now…
Once you enter, you will be given a card with a number on it, and then transported into a classic 40's style burlesque bar, where you can sip Absinth or St. Germain cocktails. When your card number is called, you will be given a mask and whisked into an elevator.

Inside, you will be chosen at random and dropped at any of the 6 floors to begin your adventure. For the remaining three hours, you or the actors will not be allowed to speak.
A Bit of Advice :
1. Be curious. If there is a door open it, if there is a character passing you, follow them.
2. Explore as much as you can.
3. Follow the actors, and react to their emotions.
4. Emmerse yourself into everything, and you will become part of the show.
Being a very hands on, curious person myself, I was taken into a few rooms to be left alone with the actors. Before I knew it, I could not discern the lines between what was real and what was theater. It forces you to suspend all disbelief and dive right into the story.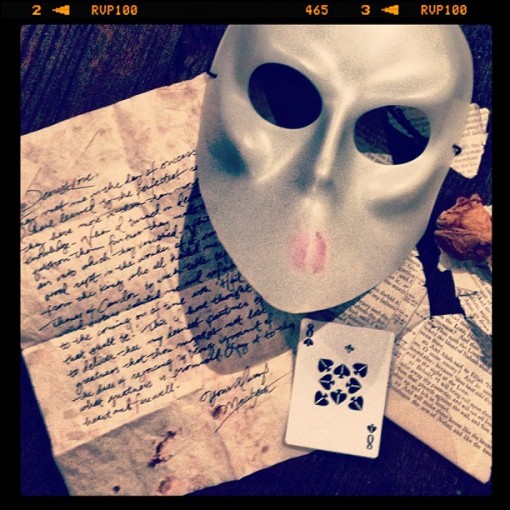 This is hands down, the most unique theatrical experience in the history of New York theater. If you have the opportunity to go, please take it! For tickets go to: sleepnomorenyc.com
Xx. Jadan Huter