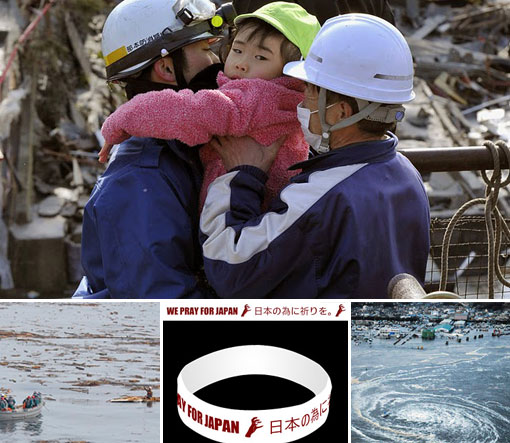 By now, I'm sure most of you have heard of the devastating 8.9 magnitude earthquake and subsequent tsunami which have hit Japan.
As news continues to unfold, all of us here at The Blonde & The Brunette are about finding as many ways as possible to contribute to relief efforts. Click here to read the Huffington Post's roundup of organizations that have launched recovery and aid support groups.
If you would like to make an immediate $10 donation, text REDCROSS to 90999.
Or
Support in style & pick up Lady Gaga's new Relief Wristband HERE for $5.
– The Blonde & The Brunette Team