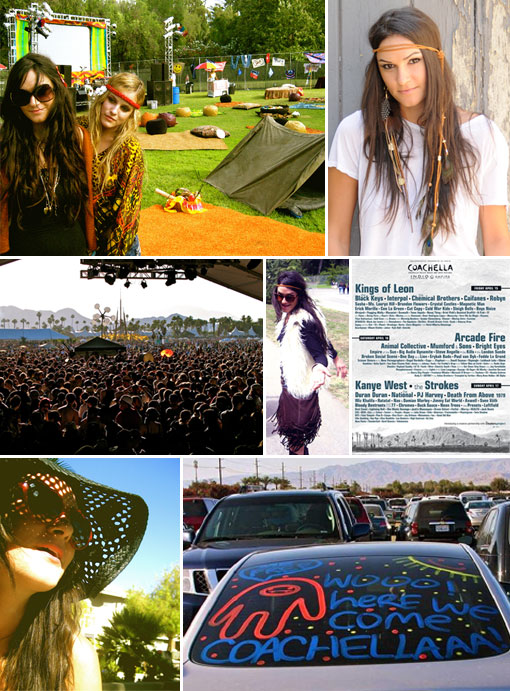 Sunshine, musicians, friends, music lovers, hipsters & not to mention…the BEST of tunes.
What do all these things have in common? That's right! Music festival season is upon us! Music festivals take place around the world. From Bonoroo, Lolapolooza, Burning Man, Coachella and more! In recent years, Coachella has become the most famous for LA natives. Apparently no one knew just how popular Coachella had become until the news surfaced that tickets sold out in less than a week this year. Those who got tickets…let's just say the rest of Los Angeles and surrounding areas were EXTREMELY jealous!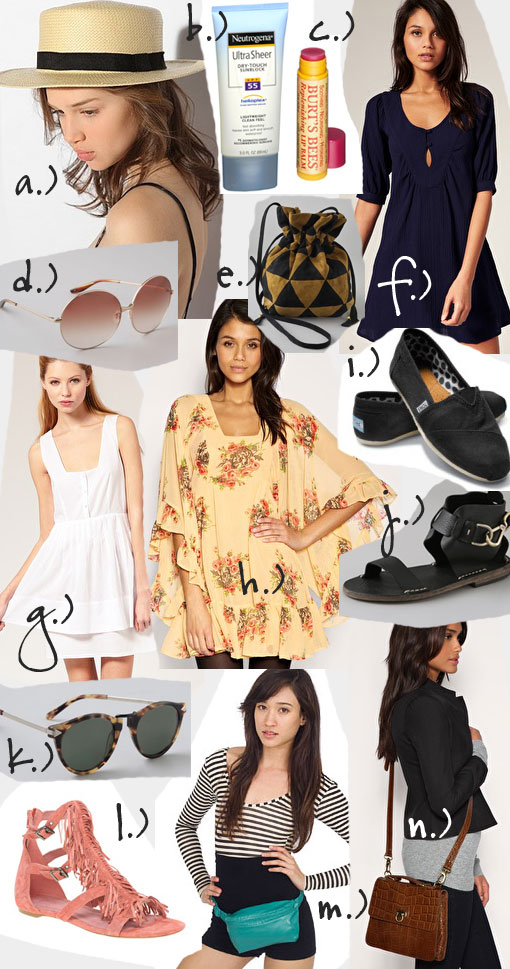 Where there is music…fashion will follow, I am here to report the favorite things I have come across thus far that I would love to get my hands on before the infamous Coachella weekend in the desert.
My last piece of advice? Accessorize! Accessorize! Accessorize! Fur, feathers, hats, and jewelry, jewelry, jewelry!
Dresses:
Hat:
Shoes:
Bags:
Sunglasses:
Products you'll be happy you have:
Xx. Jadan