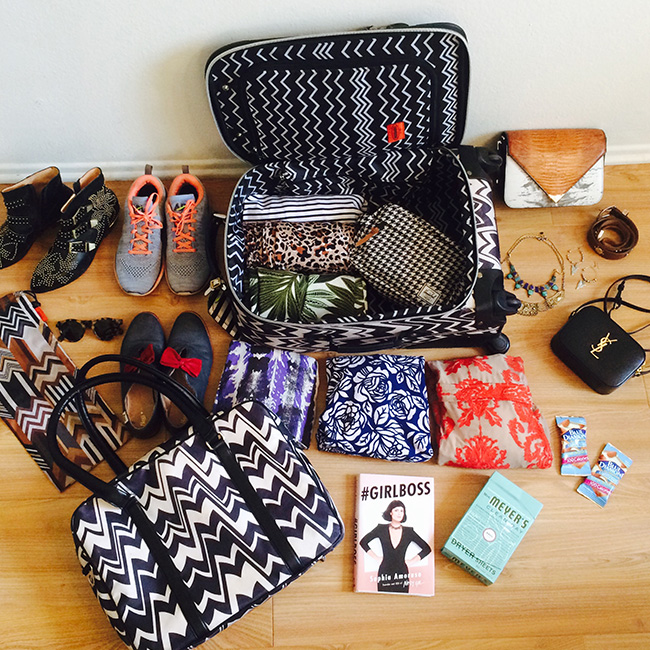 If it was possible to win an award for the art of packing, I'd like to think I might be in the running! I've been in a long distance relationship going on two years now, and my sister lives out of state. That being said, I think I spend more weekends away, than I do at home! In traveling so often, I've had a lot of practice as to what works and what doesn't!
Since summer is winding to a close, (I can't even confront the fact that it's almost August.) I know that now is the time when most people scurry to plan those last minute getaways. If you're in that category, I'm here to hopefully help make it all a little less stressful for you!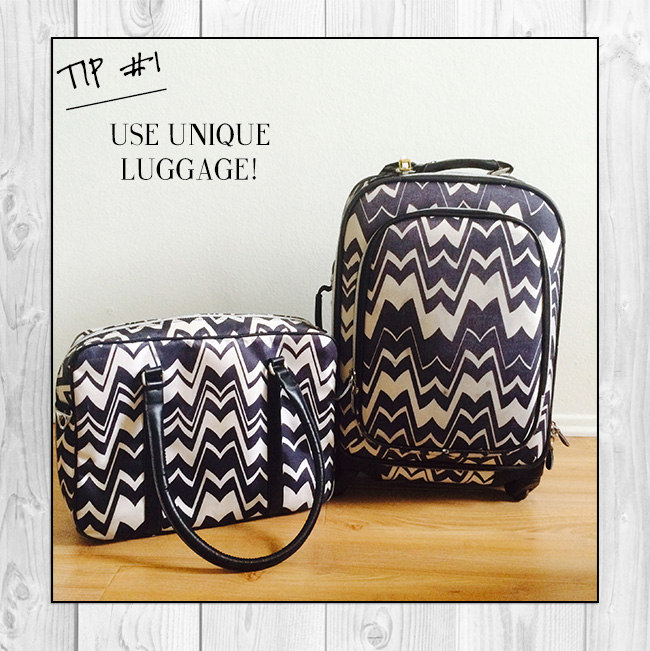 Tip 1 : Use Luggage That Stands Out! If I'm only leaving for a few days I usually try and stuff everything into a carry on, but let's be honest, sometimes the shoes get to me. Most of my airport stress comes from finding my suitcase at the baggage claim and hoping it didn't get lost in the sky! With an easy to spot suitcase, I've noticed my post-flight stress is cut in half. If you remember the Missoni x Target collaboration that launched four years ago, my luggage might look familiar! It's been my trusty travel sidekick ever since! Also, don't forget to buy something with wheels. Duffles may look great, but overtime, they are serious back killers.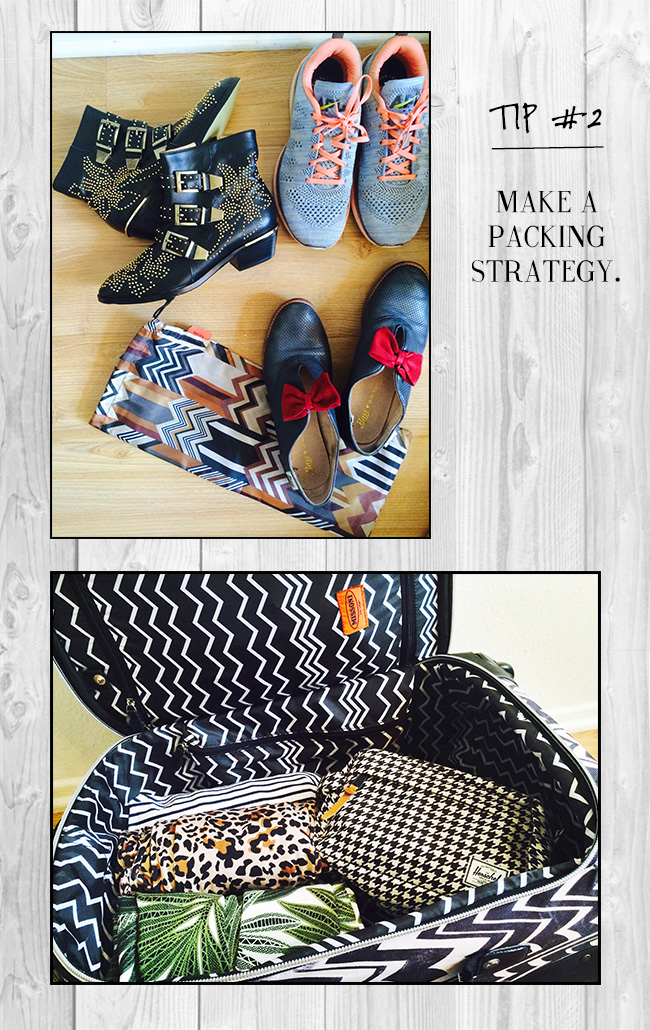 Tip 2 : Have A Packing Strategy. Shoes must always go in first, and must always be in a dust bag to avoid contact with your clean clothing! Then, add the more durable clothes i.e. jeans & tee's, followed by the delicate pieces, and end with your cosmetics. To save space and wrinkles, I usually roll my clothes. Otherwise, you can add a piece of tissue to keep things crease free! If you've tried all of this, and still have trouble keeping your clothes wrinkle free, maybe it's time to invest in a pint-size steamer! I'll feature my favorite one below!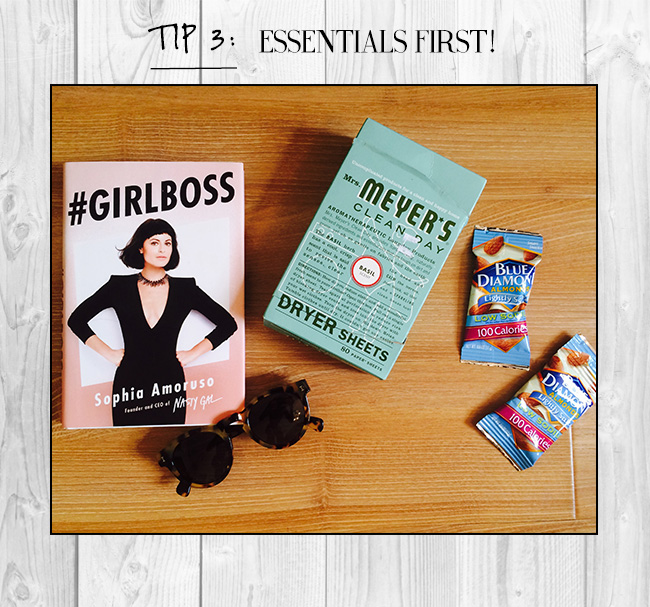 Tip 3: Always Pack The Essentials First. Everyone has their random travel 'musts,' I always pack these first, so I don't forget them. I'll share mine below! First, always bring a book you know will keep you captivated. There's nothing like being on a 5 hour flight when you can't even get through the first chapter. For example, I've read #Girlboss three times already, and it just gets better every time. Don't forget a healthy snack! Every time I forget to bring my own, I find myself knee deep in the 50 dollar M&M's! Sunglasses…Duh, this is a given. Dryer sheets! Ohhhh dryer sheets – making my suitcase smell like a beautifully manicured boutique the whole trip through! Last but definitely not least, my number one travel trick is HYDRATE! Drink tons of water before and during your flight to avoid bloat and dehydration.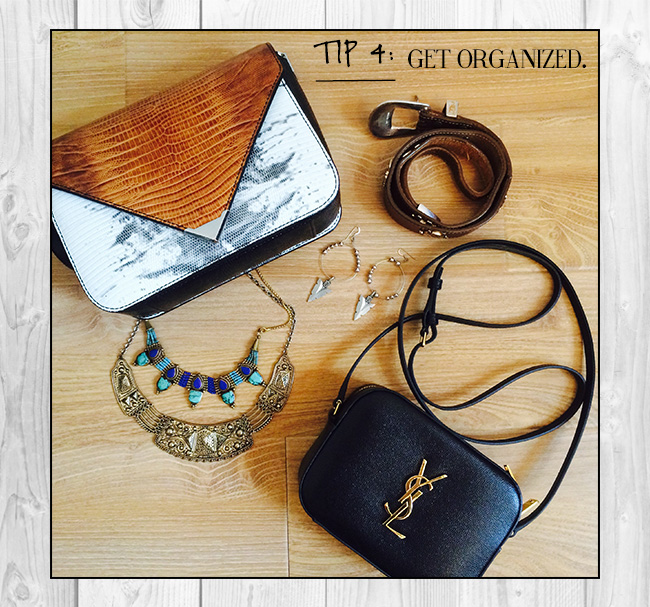 Tip 4 : Get Organized. Lay out each outfit you are planning to wear. This helps eliminate extra shoes, bags & jewelry, by allowing you to re-wear them with various looks! If you're really on top of things, you can take photos of each outfit for an easy reference once you reach your destination!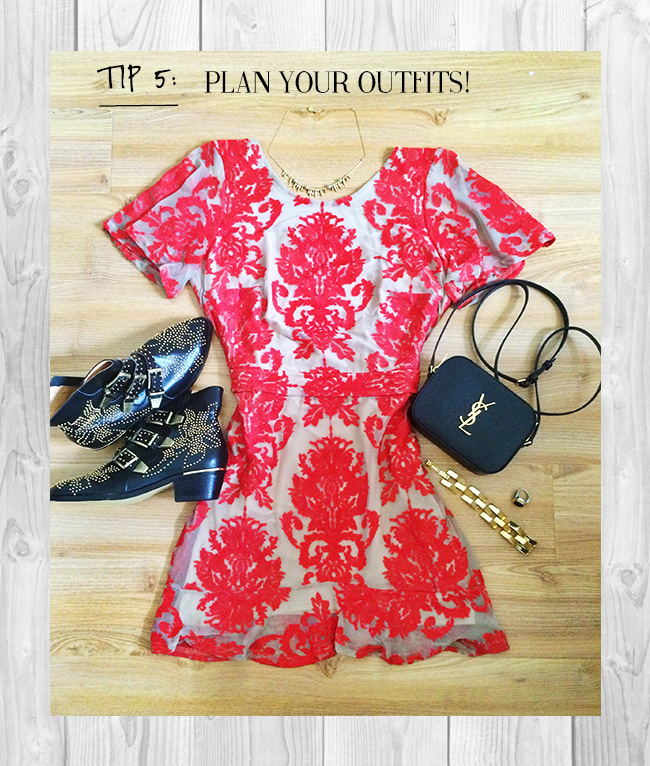 Tip 5 : Choose Your Airport Outfit Well. I have two rules if my flight is anything over an hour : No skirts, no dresses & no sandals, mostly because it's always way too cold on the airplane! I usually travel in my JBrand jeans, because they don't stretch out when I'm sitting. For shoes, I wear a pair of slip on sneakers with low socks, so they're easy to put on and off, but I don't end up barefoot in the security line. Up top, I wear a soft cotton tee, and an overweight sweater, which usually doubles as a pillow!
Shop my favorite luggage and travel essentials below. I've been lusting over this white Brics set for years. How gorgeous are all their throwback pieces?

Happy Travels!
Xx. Jadan Huter