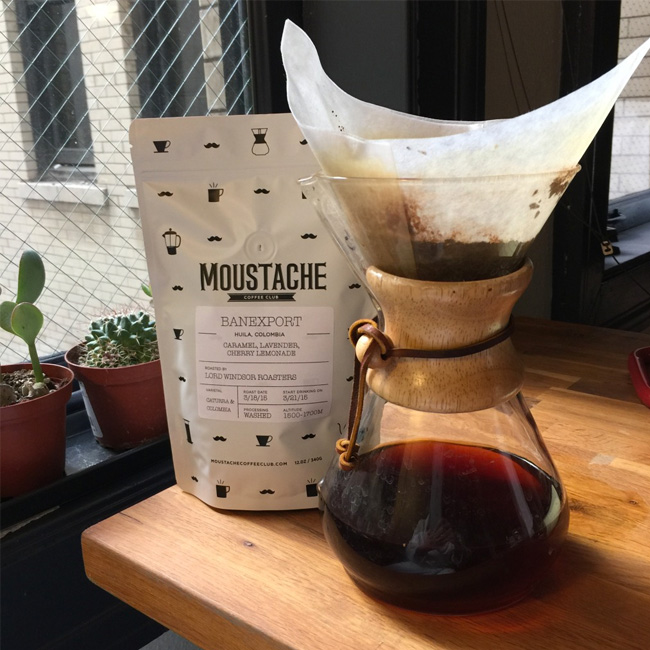 It's Monday and we have coffee on our brains. After this last week at the office (don't ask!), we decided we could all use a little pampering. How about coffee delivered to our doorstep? No need to walk and wait in line at the coffee shop. Life needed to get a little easier and we took the plunge. We were leery. I mean coffee is a serious matter at The Blonde & The Brunette. Very serious. The Moustache Coffee Club has us covered now. They deliver FRESH (yes it is) gourmet coffee to your doorstep at your home or at the office. That's a little slice of heaven.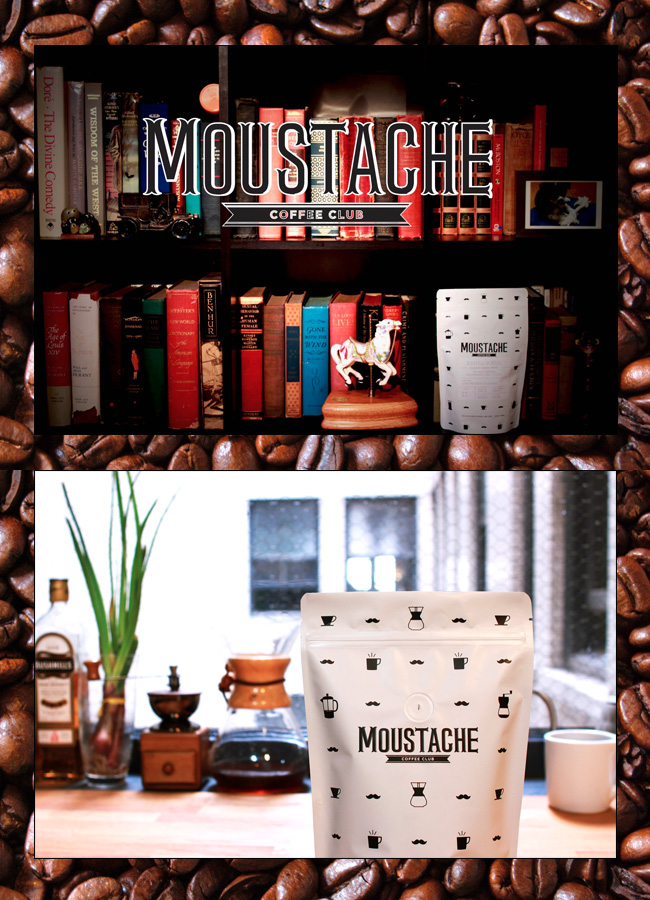 Of course we did our homework. We always do. Picked as one of the Top Ten Online Coffee Subscription Services by "Gear Patrol", we put them to the test. After all, as online subscriptions are dominating the scene, we couldn't help notice the Moustache Coffee Club was consistently picked as the freshest coffee around—and you know what, it is. The way it works is each week they select new, single-origin beans from around the world, "eying heavily what's in season." Then they roast and ship artisan coffee they've chosen on the same day and it happily lands on your doorstep. Ta-dah! You're drinking really, really delicious fresh coffee.
We're also suckers for their black and white packaging. Very blonde and brunette. Anyway, to get started you can select a weekly, bi-weekly, or monthly plan to fit your coffee needs. Guess what we chose? Weekly. We also adore the detailed info (and play an office guessing game) provided about the coffee along with tasting notes. Yummy details include the coffee origin (think everywhere from regions in South America to Guatemala and more), to how it's processed, and the actual farm. You're boosting loal economies. Anyway, to indulge, and by the way, we love this as a great gift especially for bridesmaids, order at Moustache Coffee Club. It's available nationally and internationally.

Monday morning brain freeze is over. Now back to fashion.
xo
NJ Goldston, The Brunette and The B & B Team