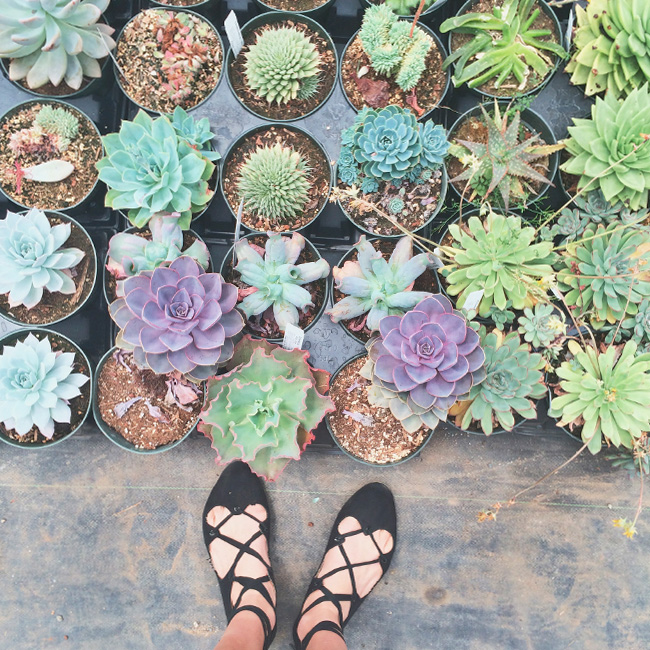 We're so focused on spring cleaning especially as the weekend approaches. It's time to bring the garden inside and breath new life into your interior, literally. Indoor plants do more than just give life to the design aesthetic, they are also incredibly good for your health. With all this talk of 'green' living, how about you reap the benefits of creating a truly green home for yourself. Indoor plants release oxygen as they filter out toxins in the air, and with just one plant per room, you can relax knowing your new house plants will work to nourish you from the inside out. After a year of trying, failing, and trying some more, I've narrowed down the perfect house plants, and have been rounding up the information in hopes of giving you a successful start.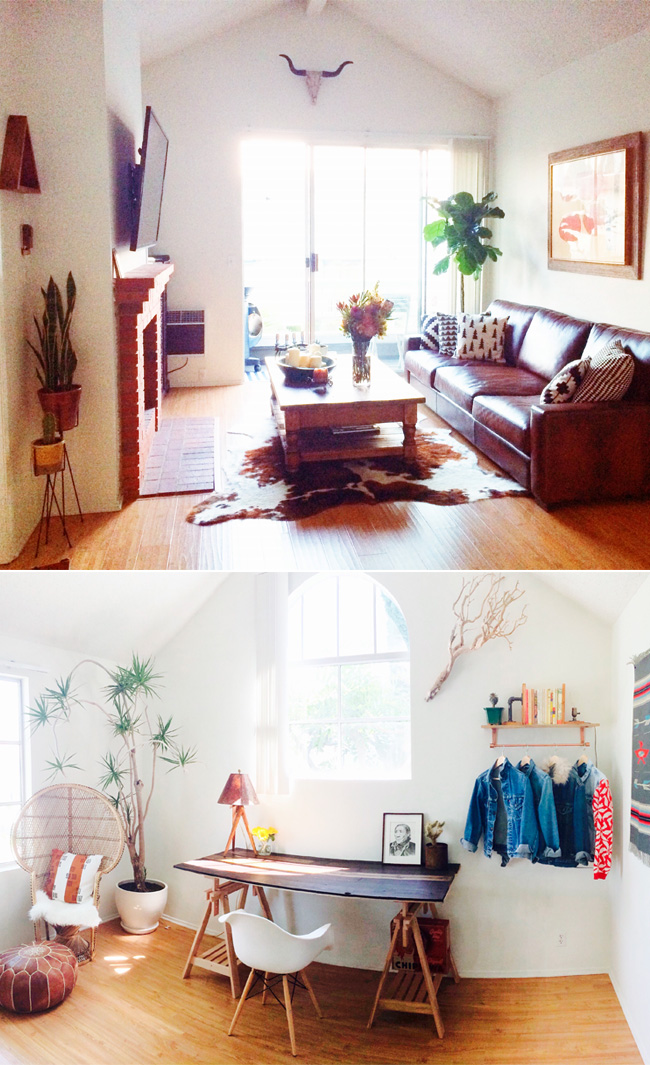 For starters, it's important to first choose the pot style you desire for each room, as this part will be your most pricey purchase. I suggest you go with a neutral color if you think you'll ever want to move it around, and or change your interior in the future. As soon as you decide on the pots, the next step would be to pick plants best suited to the light available in the designated room it will be living. For example, shade tolerant plants, aka those with dark green leaves thrive in low light rooms, when plants with lightly colored and patterned leaves thrive in bright sun rooms!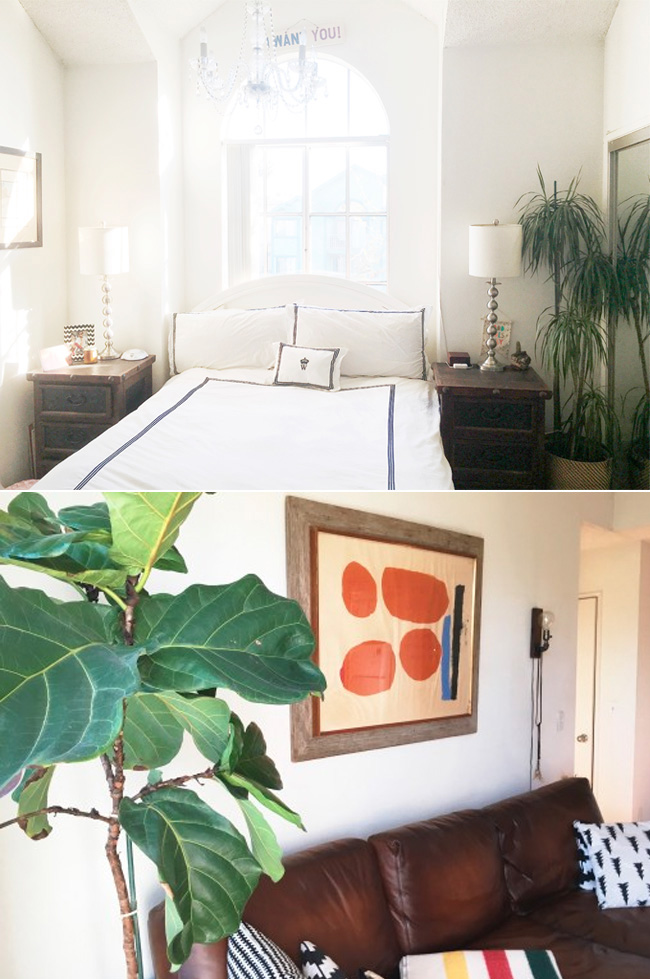 I've included a little tour of my apartment, so you can see what type of plants I've found thrive beautifully in my second story space. My favorite, being my finicky fiddle-leaf fig. Fiddle-leaf figs thrive with lots of bright light and tender loving care. They like their leaves washed once a week with a wet washcloth, and don't forget to make sure you test their soil each week as not to over water them. This is definitely the most high maintenance plant I own, but the way it livens up my living room makes it totally worth it!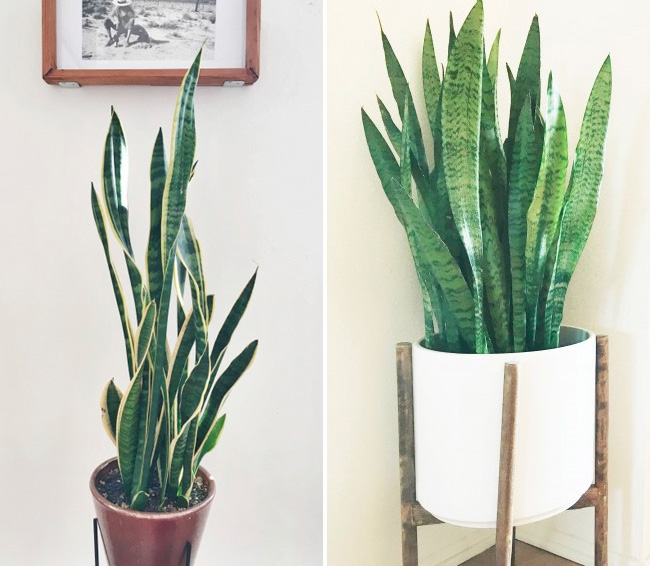 Two of the easiest house guests I've encountered are the draceaena draco, also known as the dragon tree, and the snake plant! People love the exotic look of the dragon, and there are so many variations, (we have two different kinds) you'll never have a shortage in options. The snake plant, also known as everyone's favorite, is basically impossible to kill. People refer to it as the next best thing to a plastic plant, which alone tells you just how low-maintenance this beauty is!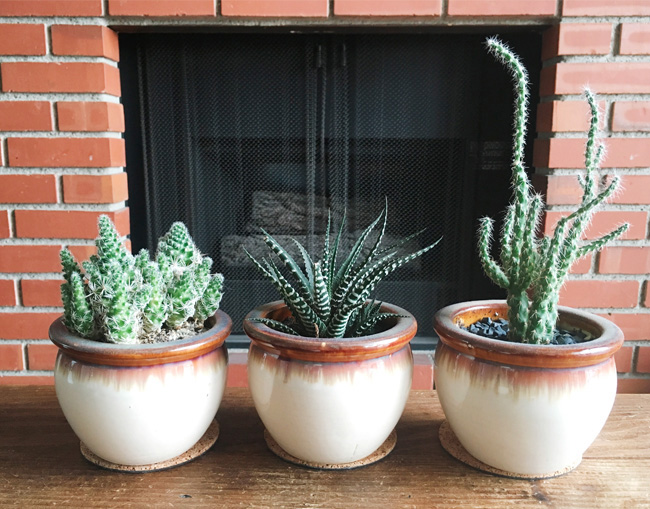 Last but definitely not least, succulents and cacti. My boyfriend and I have made it our mission to collect a new plant friend from every road-trip we take. They are all named accordingly in association to the location we got them, and are all incredibly easy to take care of! It goes without saying, you can't go wrong with one of these beauties. They thrive in the desert, so watering is to be heavy and sparse. Perfect for the forgetful owner like myself. Just remember, a plant can always withstand the drought, but the only real way to kill it is over-watering. I suggest watering the bunch once or twice a week during spring and summer, and reduce it to once every two to three weeks during the autumn and winter months.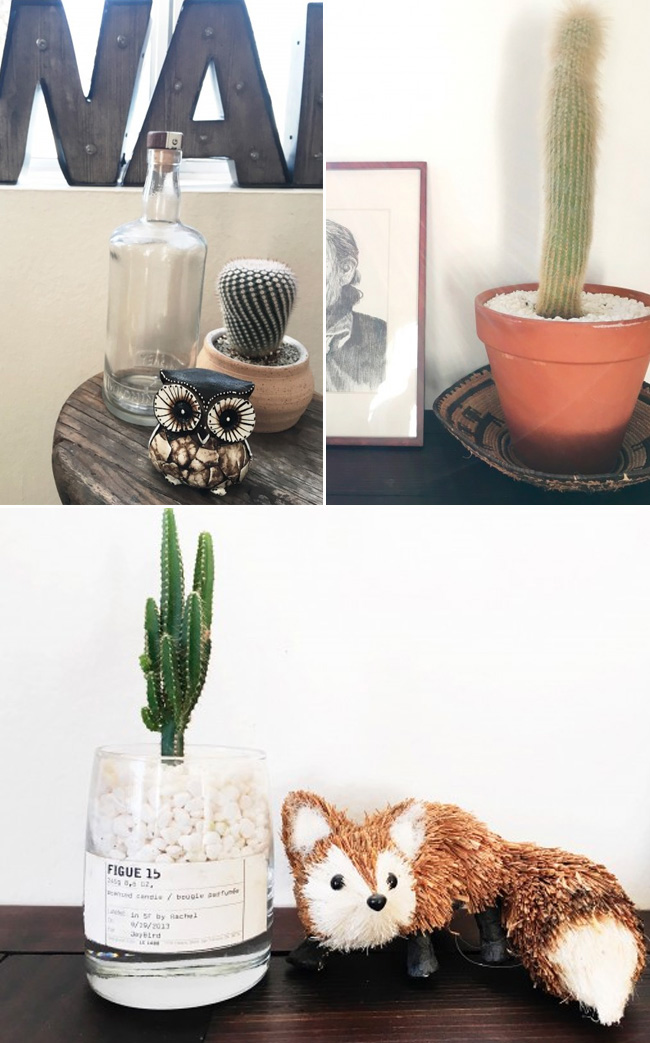 Below are a few of my favorite nurseries in LA :
Hashimoto Nursery. Yamaguchi Nursery. Hot Cactus LA. Dream Garden
xo,
Jadan Huter