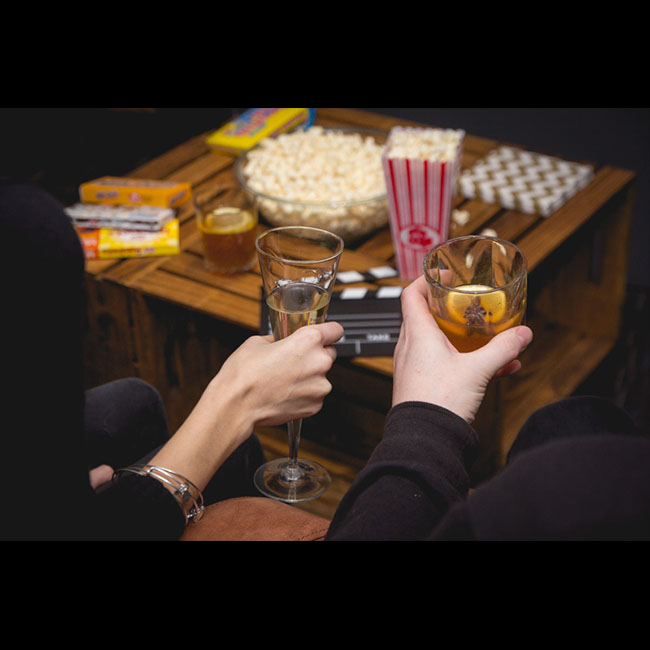 So your Oscars invitation never arrived in the mail? That's no reason to forego the glamour of the evening, why not just bring the party to you? Hosting an Oscars party isn't like hosting your average dinner party, in fact, it's a whole lot easier, and much less stressful. Roll out the red carpet and pop the champagne, because we've got all the tips, tricks, and appetizer ideas to throw a award winning Academy Awards viewing party. Your night should be all about fun and friends!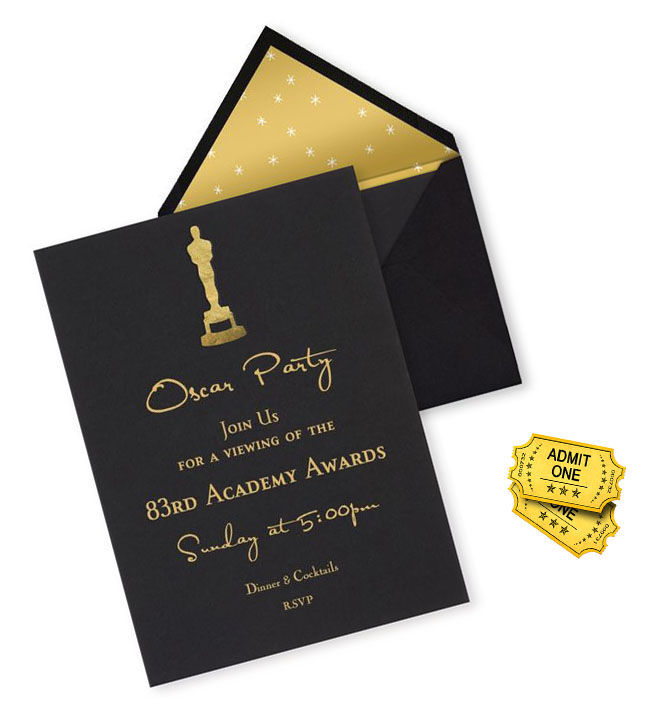 Some old fashioned betting is a must, & these Oscar Ballots from Sugar and Charm are nothing short of perfect! Pre-purchase a gift for whichever guest has the winning ballot at the end of the night. This way, they'll have something to celebrate!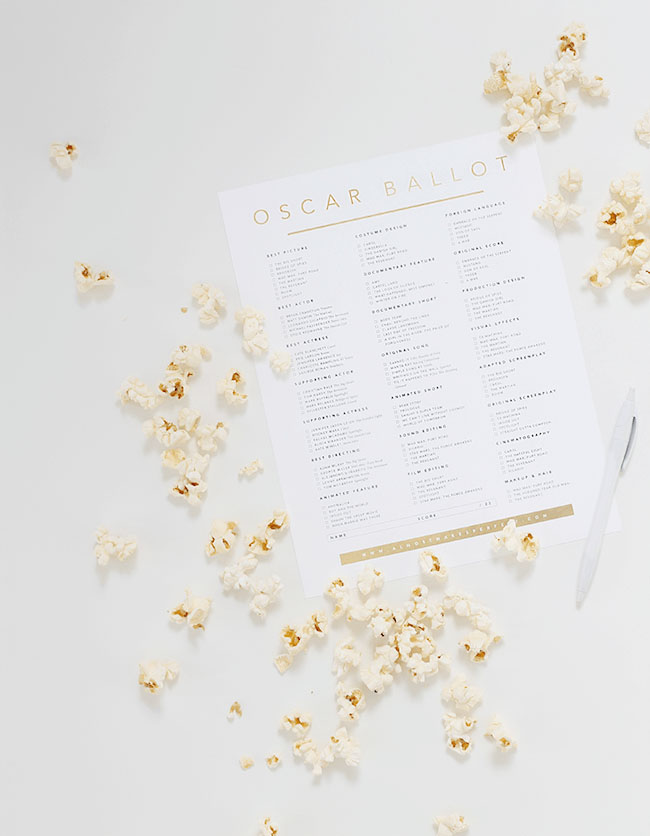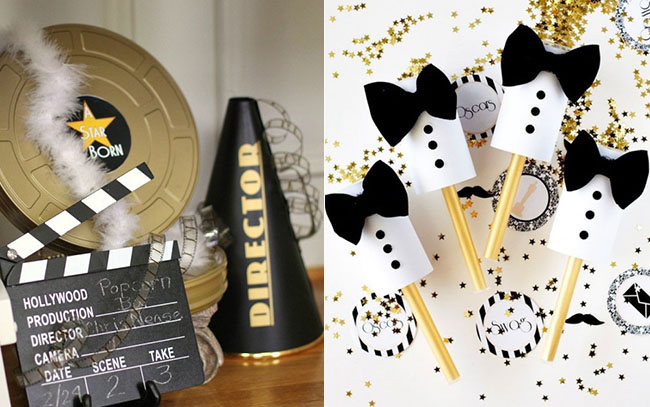 As the red carpet kicks off, toast with a bubbly champagne cocktail. St-Germain-soaked winter fruit & a good brut champagne is my go-to teaser to get any party started!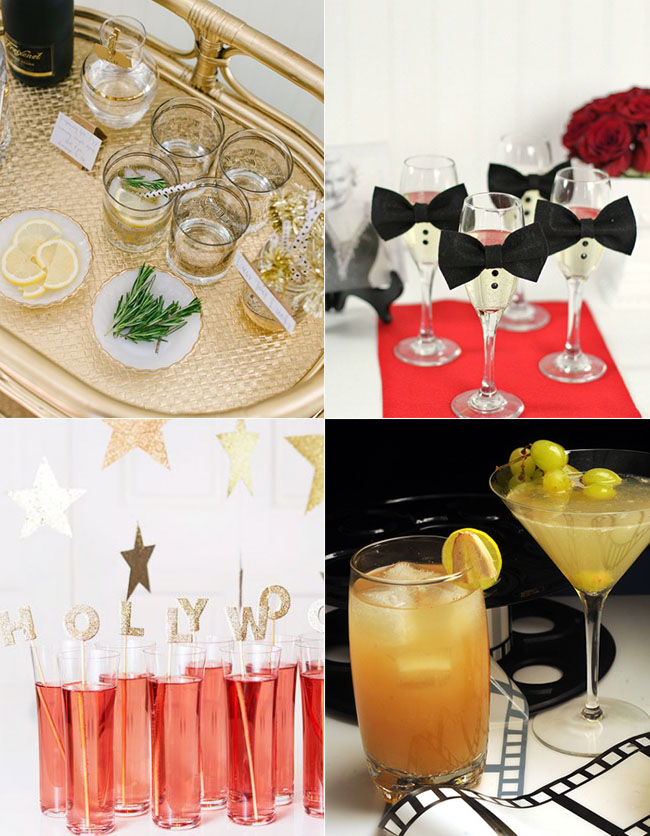 Just because it's an Oscars party doesn't mean you need to serve caviar on a mini crepe! Food sets the tone for a party. Small bites call for a bit of sophistication a whole lot of fun, and not a lot of prep work, which makes for a perfect pairing! Once everyone arrives, you can bring out the ballots and small bites. Create a buffet of easy to grab finger foods so that guests can pick at throughout the evening.
Get your party started with a few of the recipes below:
Toasted Baguette With Assorted Toppings
Cheese Plate With All The Fixins'
& last but definitely not least… Don't forget the Popcorn Bar!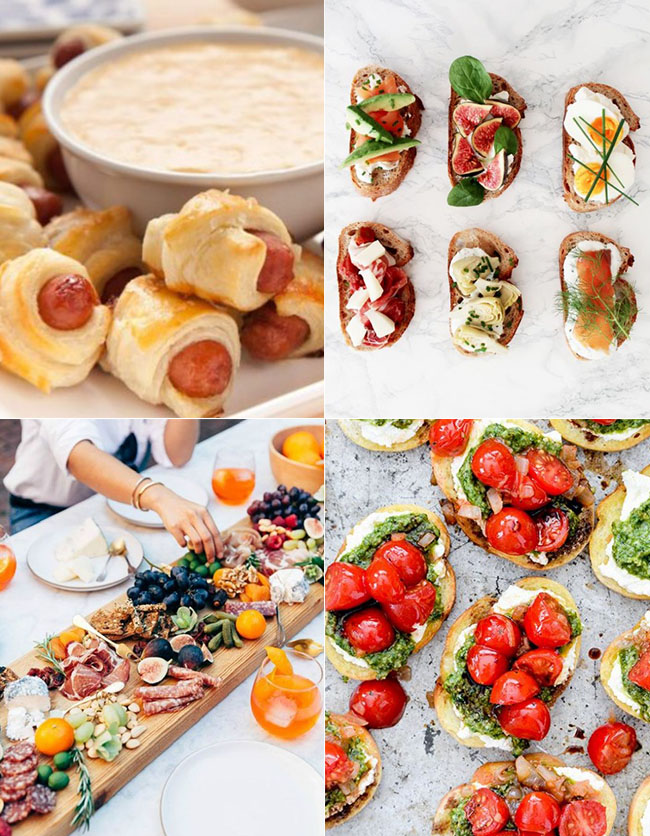 For dessert, keep it simple : Macaroons, more popcorn, & cookies oh my!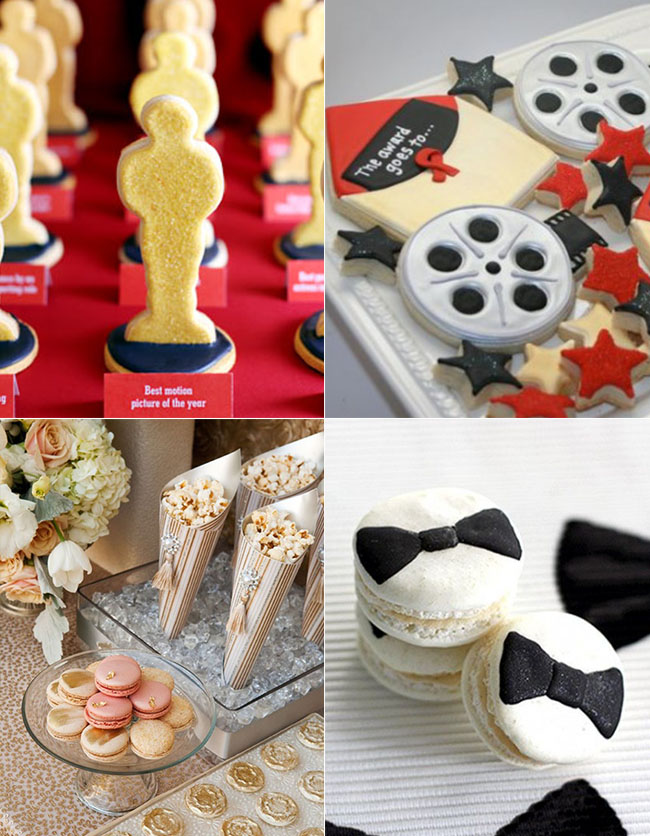 Most importantly, don't take it to serious! There's nothing worse than going to an Oscars party, that feels like an election result! Pop the champagne and let's party! Here's to you, Leo!
If you're looking for some last minute hostess ideas, shop below!

Xx. Jadan Huter