We're crushing over muse and wife to Rick Owens, Michele Lamy's new Hunrod jewelry line. Launched just a few months ago, she's teamed up with long time friend and fellow jewelry designer, Loree Rodkin to create a rustic native feel that's been wowing the fashion world. The collab incorporates mixed materials like crystal and bone giving each piece a unique buried treasure kind of vibe. We dig it.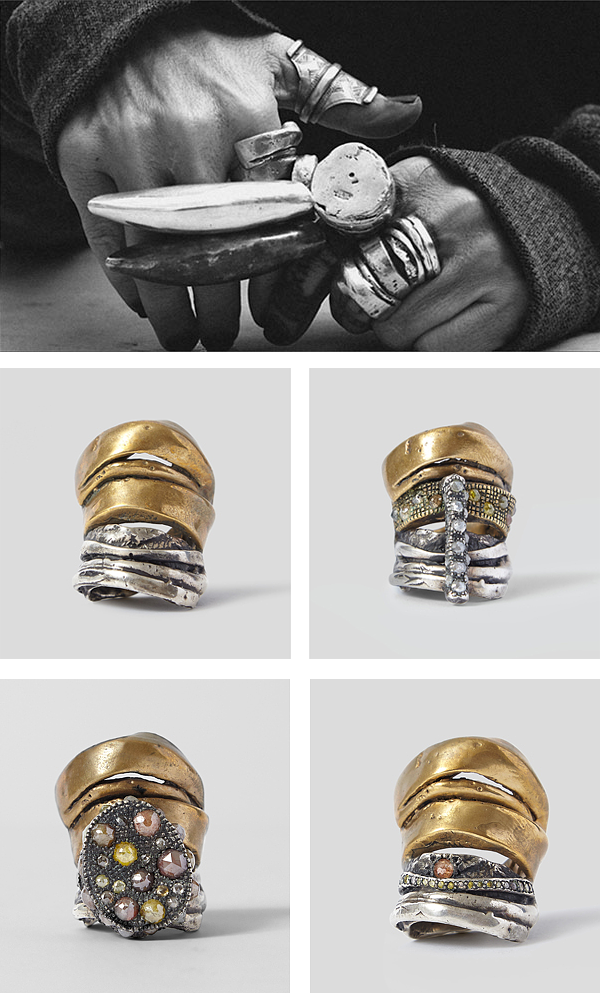 Designed for stacking to the max, Lamy confessed to Vogue, "I've always done this. I've always had lots of rings and bracelets, but I hate jewelry that's traditional, all perfect diamonds." The collab takes its cues from Rodkin's signature long, finger-armour silhouettes and fuses them with Lamy's eye for organic materials including bone and crystals. The duo went on to graphically describe the necklaces explaining, they "look like they are a tribal vest when layered together while the rings look like they've just been dug up."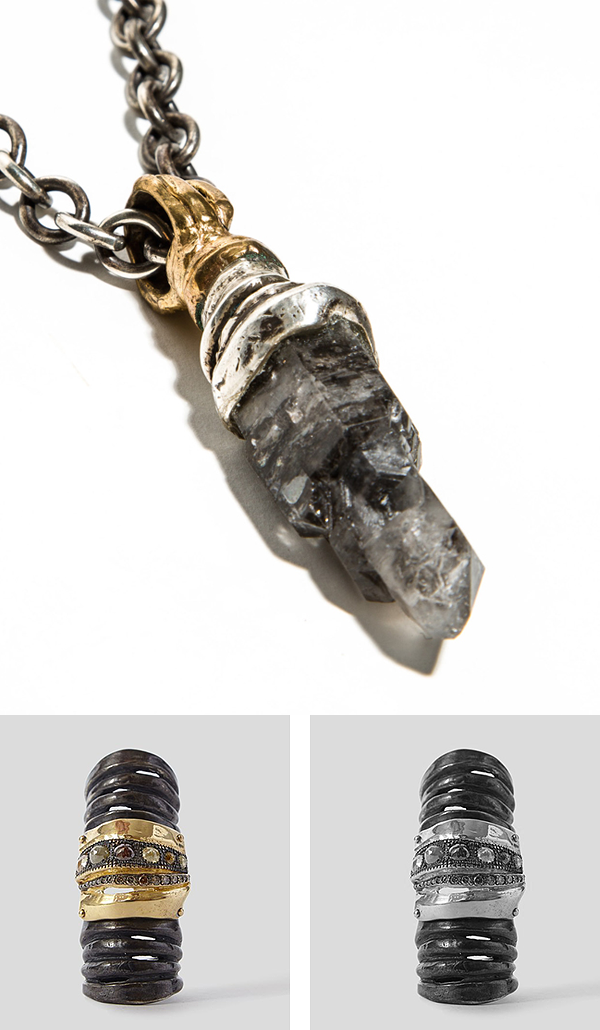 Comprised of 15 pieces, each unique bauble has that "already worn in" look has been grabbing lots of attention. The designing duo achieved it with a sophisticated silver and gold mix metal interplay (a typical no-no in the jewelry world) which has been perfectly pulled off. Translation. Whatever you choose it works with your jewelry wardrobe and your lifestyle.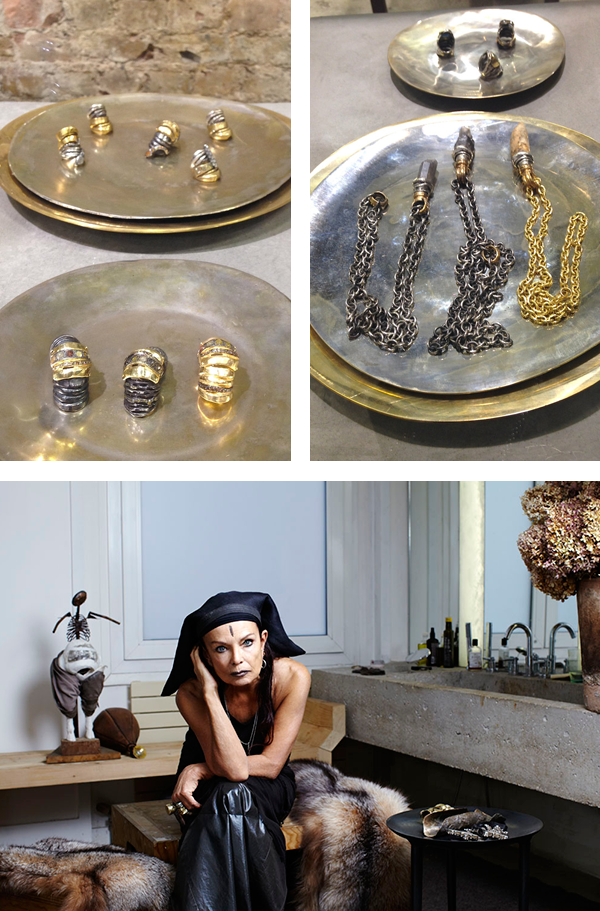 If you're a fan of the new line, like we are, Hunrod can be purchased at boutiques like Colette in Paris , Maxfield in Los Angeles or online via Rick Owens. It's the anti-Valentines, Valentine's gift. Start dropping hints.
xo,
-Lauren, The Blondette.