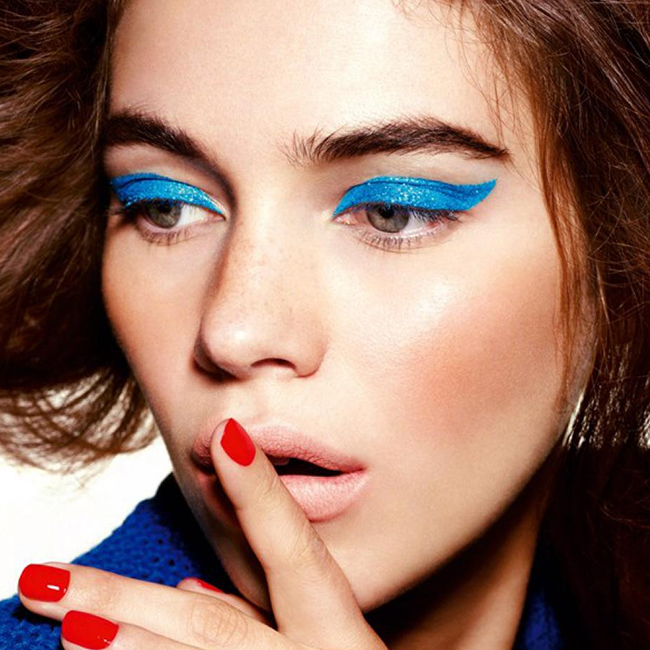 Graphic liner isn't a new trend, but it's still going strong, and this season, instead of the classic black, our favorite designers have decided to broaden the color on the catwalk.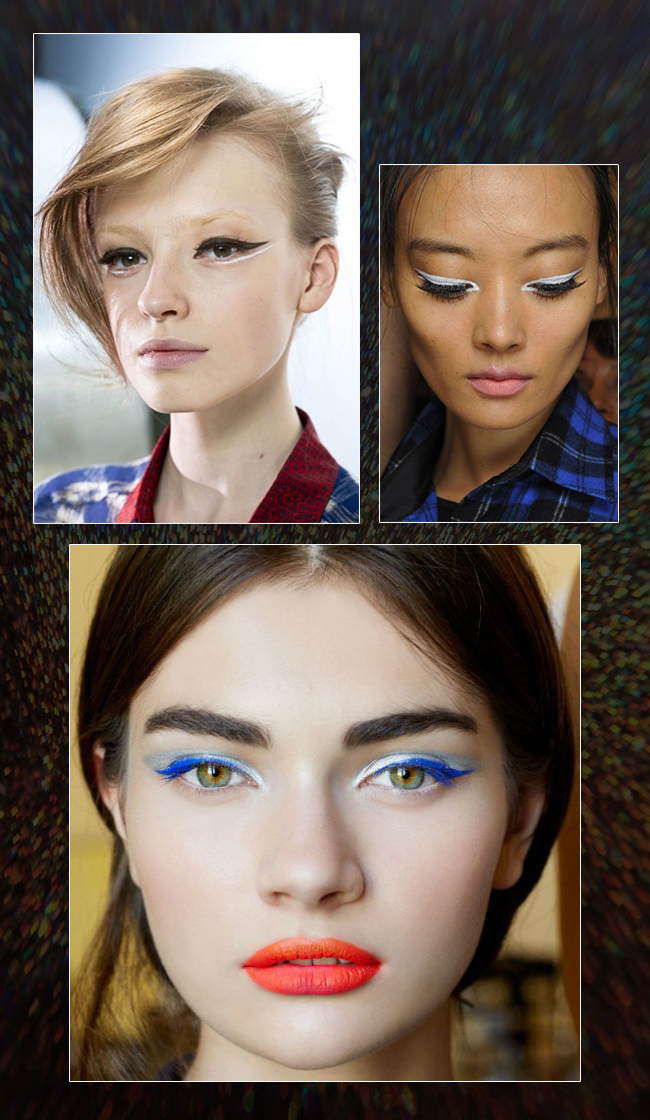 Our favorite look has been the graphic white liner paired with a simple nude glow on the face. It's a killer way to try out the bold eye without having to commit to any one color. If you're not brave enough to go with an extreme shape just yet, a skinny line along the upper lash will do just fine! If you dare to be brave for a night on the town, go with a bright hue and run with it.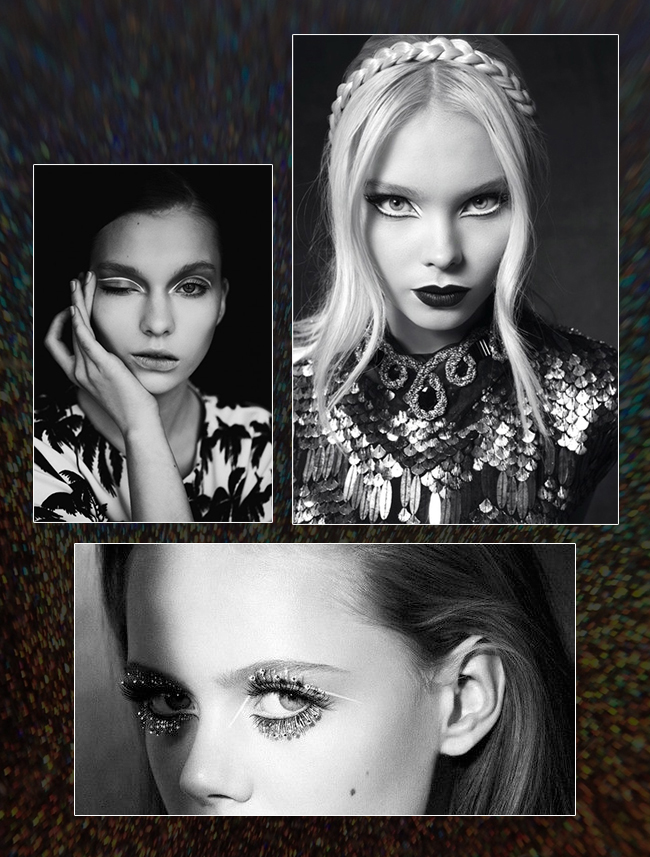 If you really want to push the limits, add white liner to your eye crease and do a dark lid. The other option is accenting your lower lid inner eye or over the top lashes combined with a white line.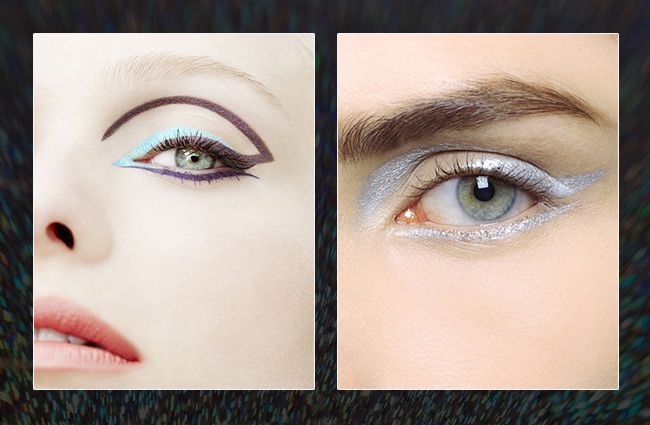 If you really want to nail down this look, don't forget the shapes themselves. Follow the curve of your eye crease to get a more wide-eyed look while cat eyes with a slight slant can be extremely flattering especially at night. Don't be shy because each season they seem to get thicker and bolder.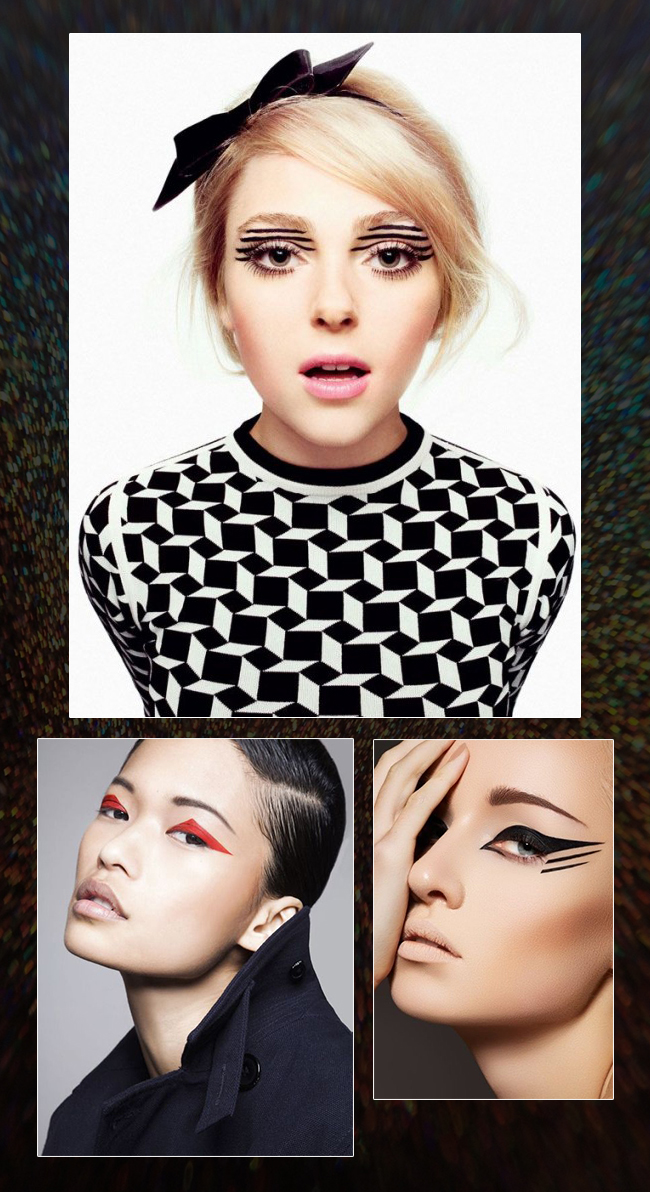 If you're not quite ready to run with a white or a bright just try getting a bit bolder with the black or a color.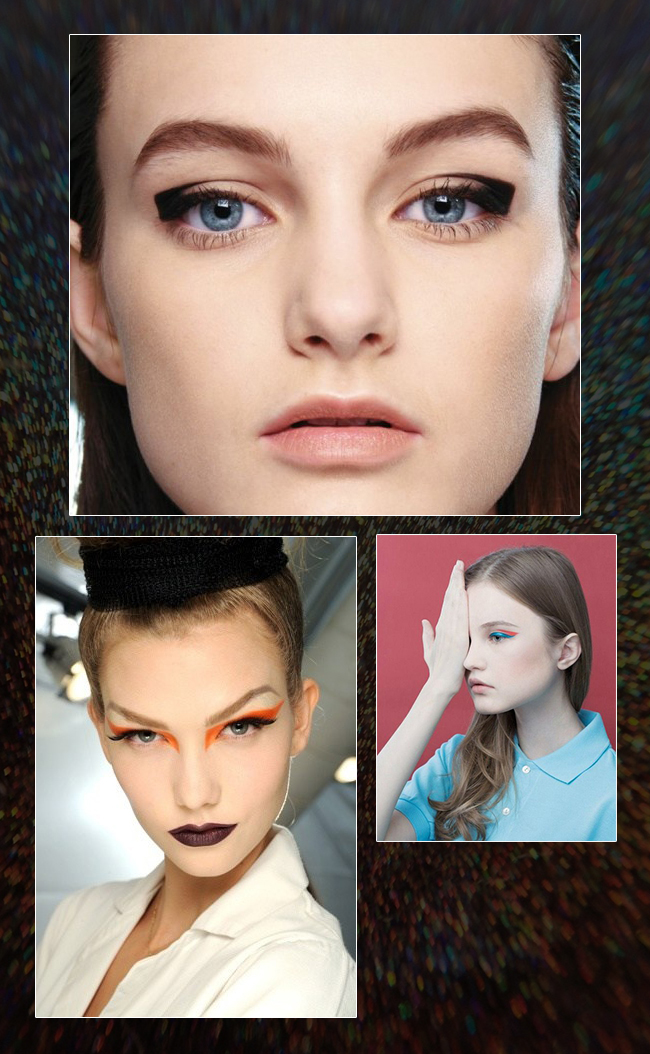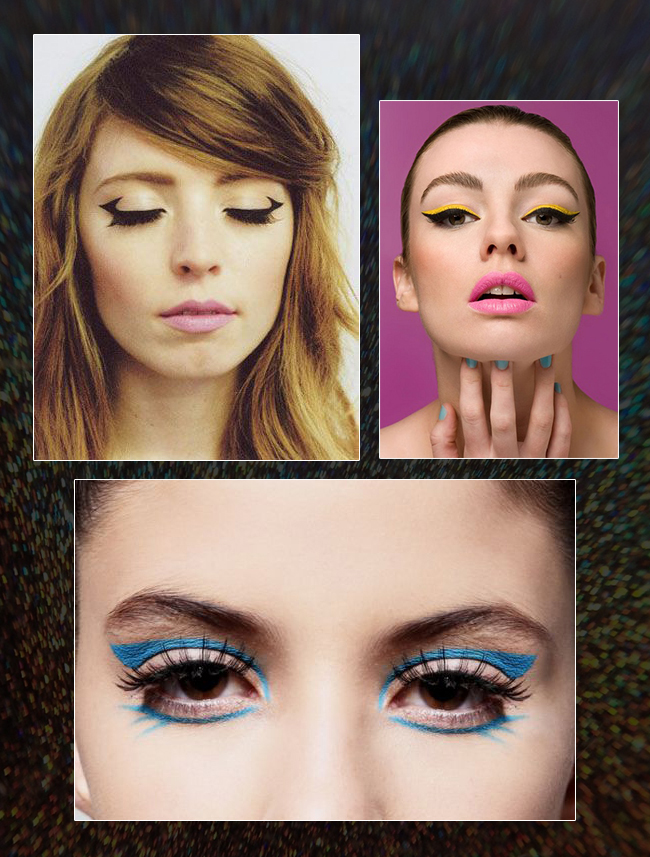 So many of our favorite beauty companies are coming out with all sorts of color options, we just could hardly wait to share!

Xx Jadan