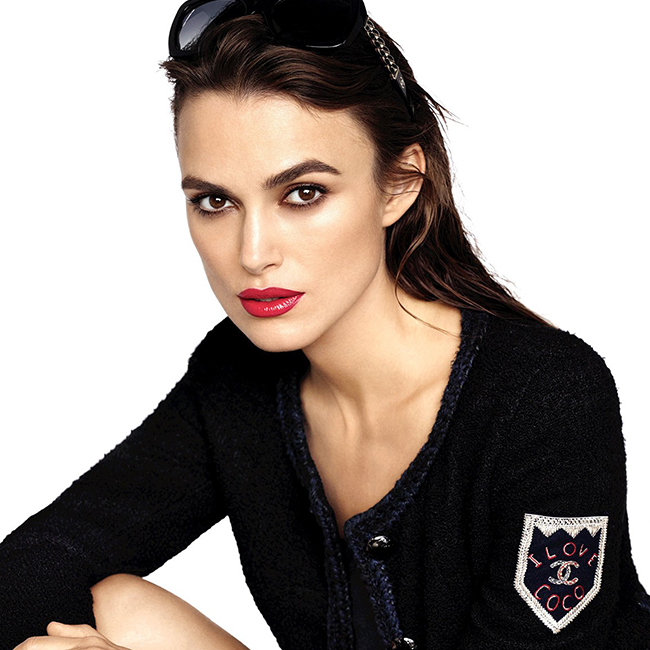 The word Chanel brings to mind different things for different people. To some, it means handbags, shoes, and accessories. To others it means, glamour, fragrance and beauty. As a young adult, I'll never forget the first time I laid eyes on the Chanel make up counter in Bloomingdales. The packaging, the elegance, there is nothing quite like it. From then on, Chanel represented beauty for me.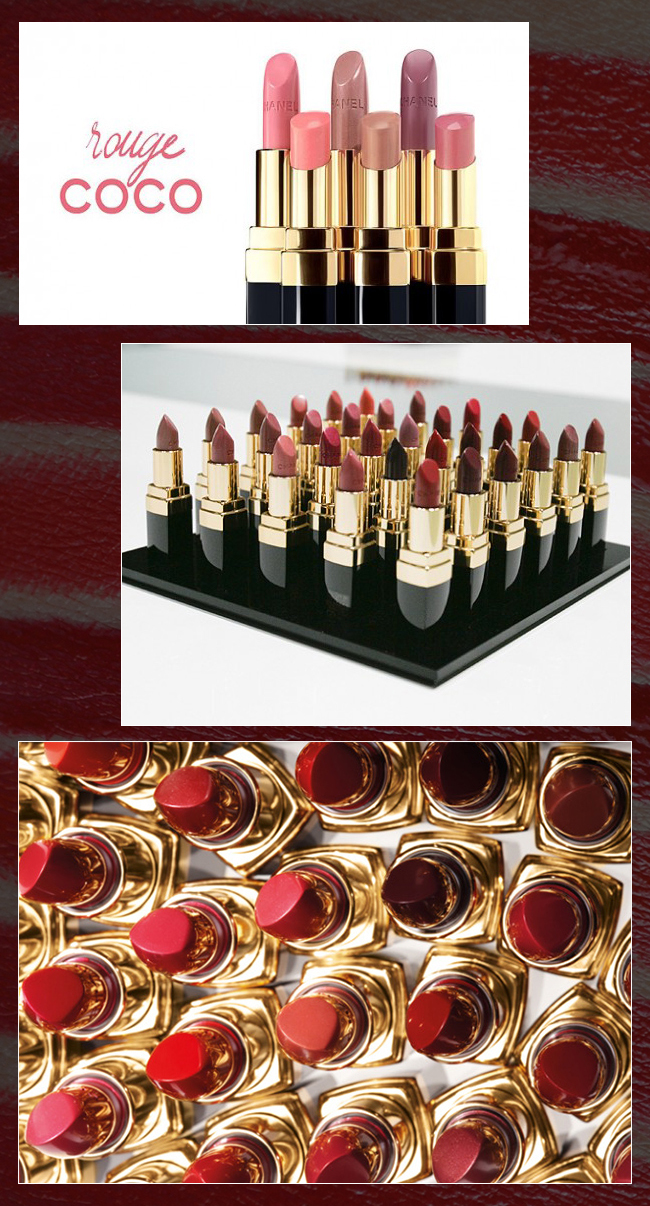 Fast forward to this Spring. In case you missed it (and I didn't) Chanel recently launched 29 brand new Rouge Coco lip shades and no one makes them look better or more appealing than Kiera Knightly. Using reinvented formulas, they are each named after someone who was special in Coco Chanel's life – how sweet and a bit of a history lesson if you're willing to do the deep dive! Arthur was the great love of her life, and, as we, all know, she never married.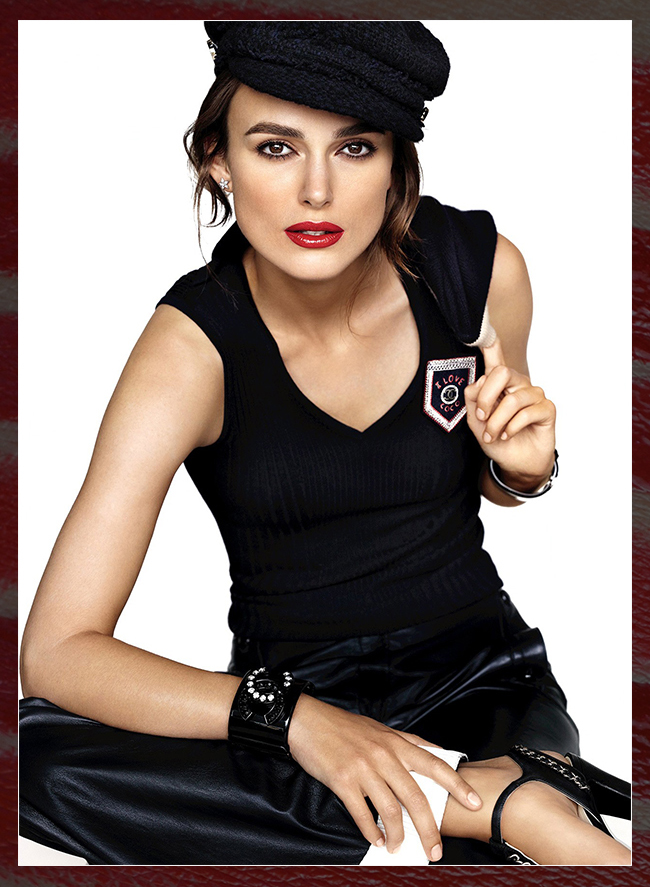 Not only that, they are even categorized into different color ranges based on her relationships. The nudes represent family, the corals are inspired by her muses, pinks showcase her best friends, reds are named after her lovers, and plums honor artists who've inspired her.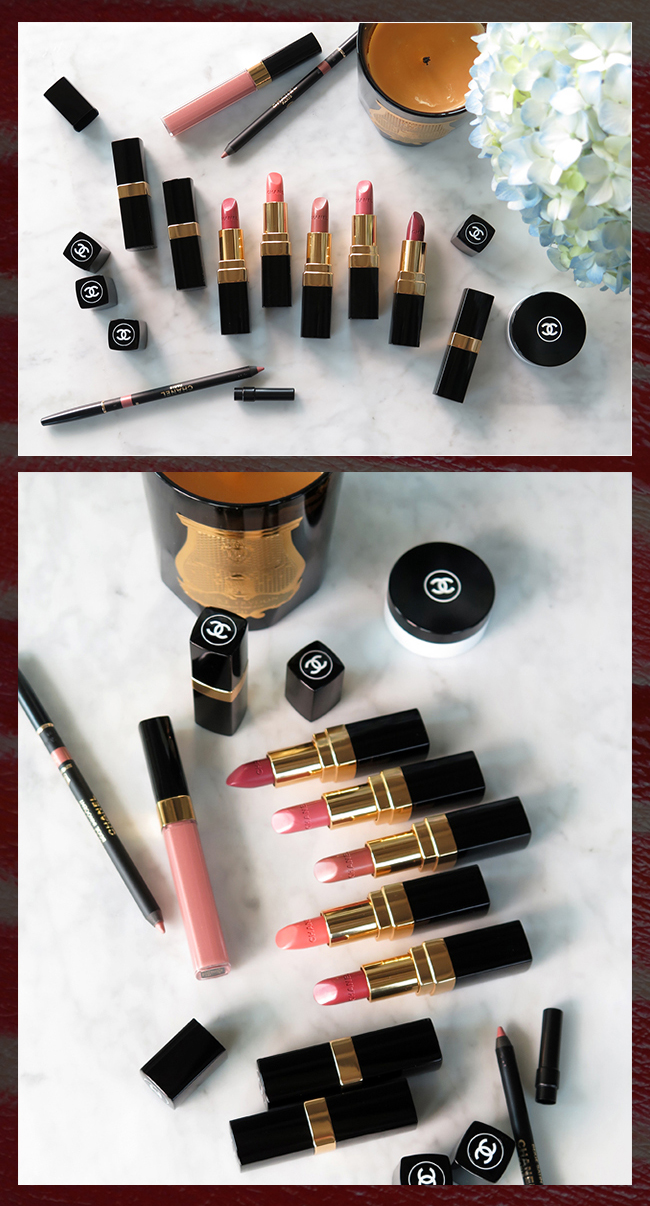 Each of the bright lip colors feature an exclusive complex with Jojoba and mimosa butters, sunflower, wax,,and silicone for lasting hydration and luminous results. Completely revamped, the formula also allows for build-able coverage, with a natural effect, in just a single stroke or two strokes for even bolder color. We likey.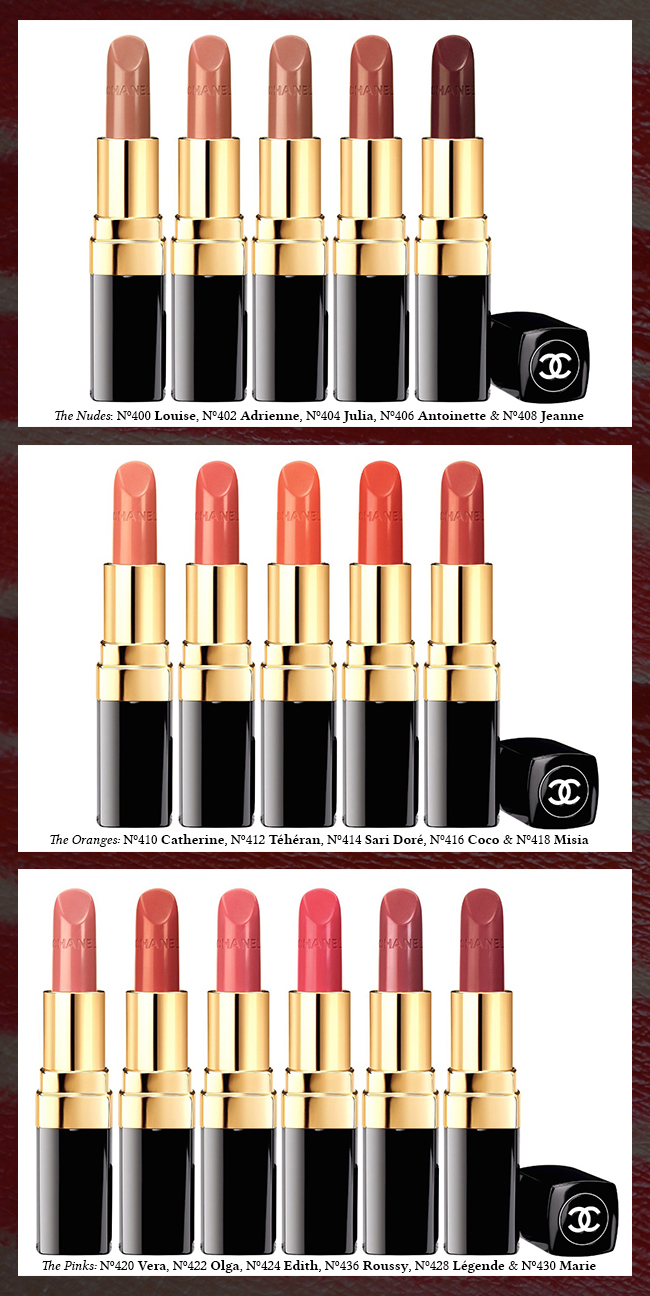 The nudes, the oranges, and the pinks were some of our faves of the collection. There's a perfect shade for every skin tone, which we love, and the lipsticks glide on so smooth and last all day! We tested the new formula of the cocos, they don't dry out your lips like most lipsticks do, and the long wear is ideal for rocking that color all day into the night!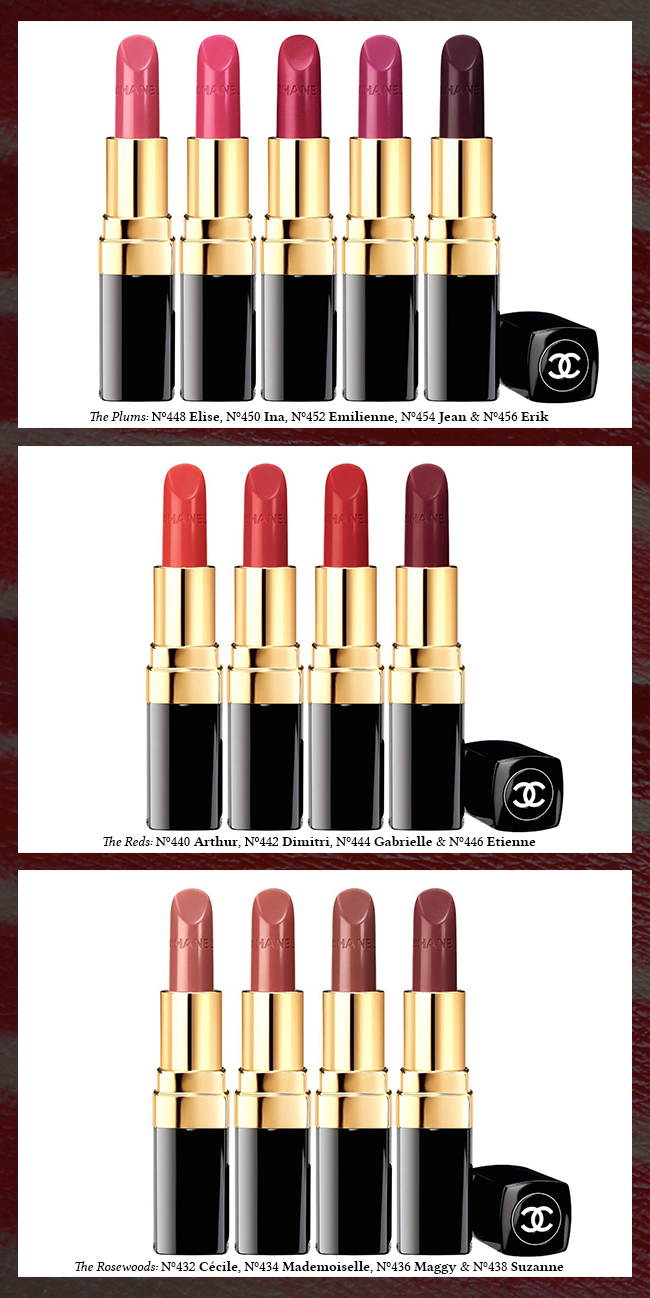 Next up are The Plums, The Reds, and The Rosewoods. These are definitely the more dramatic colors of the collection, perfect pop of color for a night out!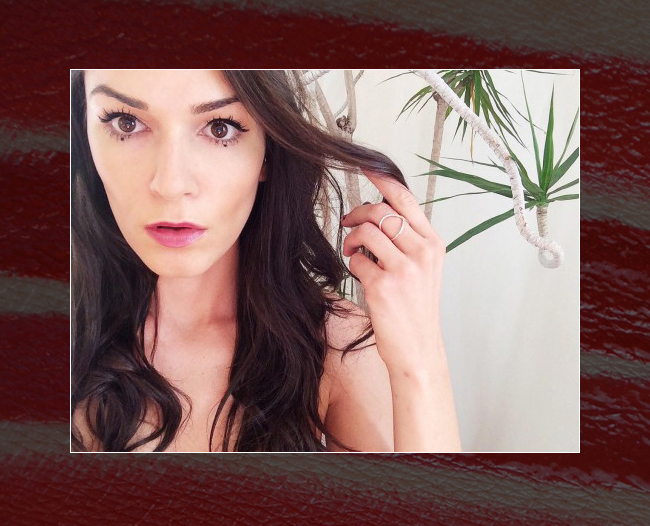 I knew I needed a piece of this collection, if not the whole thing! With so many colors it was hard to choose, but upon testing a few out, I quickly fell deep in love with Suzanne (which I'm wearing above.) It's the best lip rouge I've ever put on my lips, and I have countless friends who can agree. I don't know how Chanel does it time and time again, but what I do know, is I am on my way to collecting them all!
To start your collection, head on over to chanel.com
Xx Jadan Huter