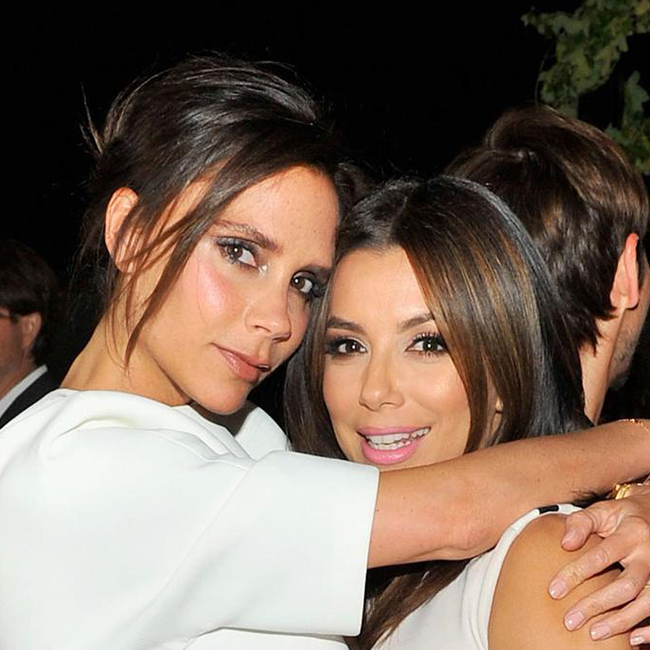 The stars literally aligned as Victoria and David Beckham hosted an A-List dinner on Tuesday night to celebrate the launch of her Spring 2015 Collection at Barneys. Some of the biggest and seriously stylish ladies in Tinseltown from Gwyneth Paltrow, Kate Beckinsale, Eva Longoria to major Hollywood stylists including Rachel Zoe, and my pals Jane Ross and London-based Elizabeth Stewart showed up to support their very posh pal along with Burburry's Christopher Bailey (who is in LA for his own big bash Thursday night). Once again, I was lucky enough to be included as part of a very special evening as everyone gathered at Fred's restaurant on the fifth floor of Barneys Beverly Hills to celebrate Victoria.
It was a beautiful L.A. night with cocktails inside and then dinner outside on the Terrace with its spectacular view of the Hollywood Hills. But first, let's get right down to it. The clothes. Victoria looked as beautiful as ever. Dressed in her own Victoria Beckham collection, she choose two scoop-back sheaths, each with a cape-like overlay to create a cool cutout, from her latest line. For day, she went with a bold red for her jam-packed personal appearance at Barneys and for the evening a sophisticated short-sleeved ecru version perfect for brunettes. We talked about how she planned her wardrobe for the day and Victoria explained that the LA climate "inspired her to change up her look and go for for the crepe mini-dress ." Most of the guests, and I went in this direction myself, opted for classic figure-flattering slim-fit Victoria Beckham dresses in shades of black, navy, and white.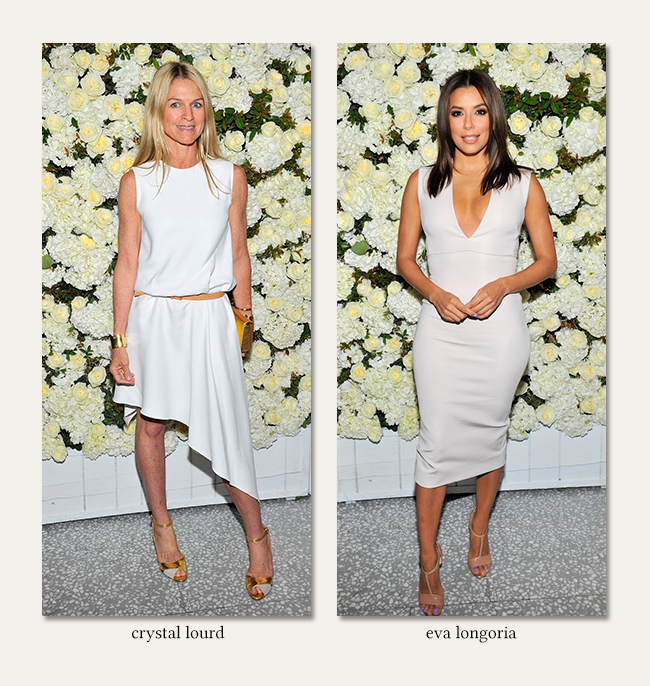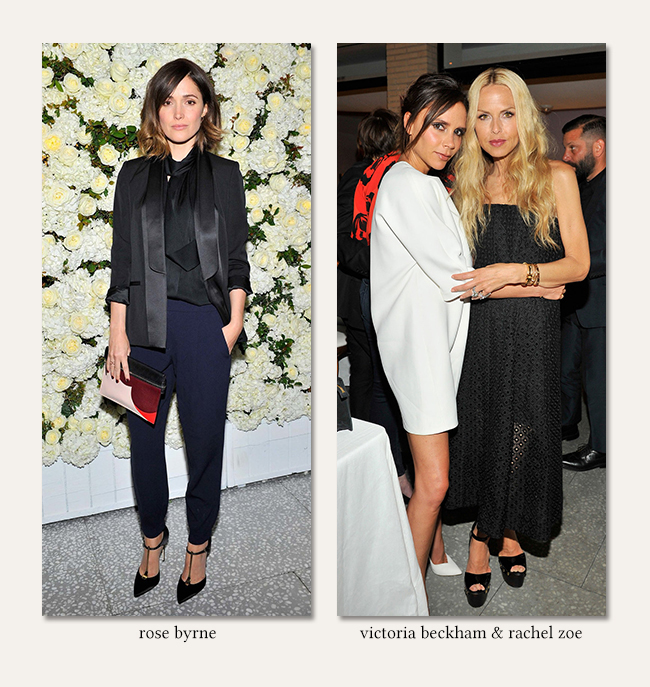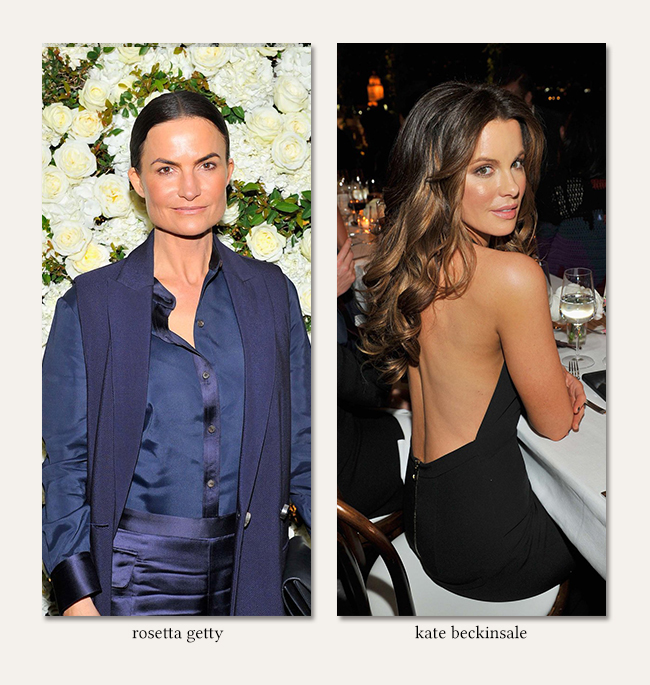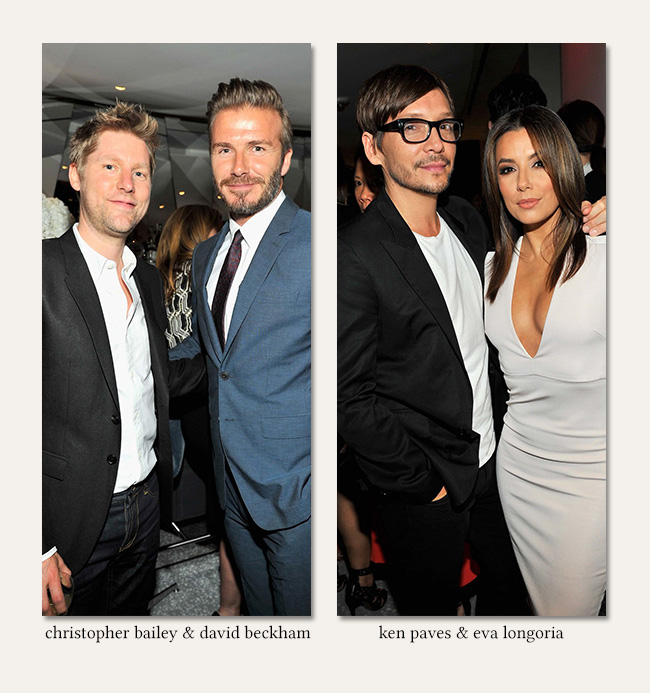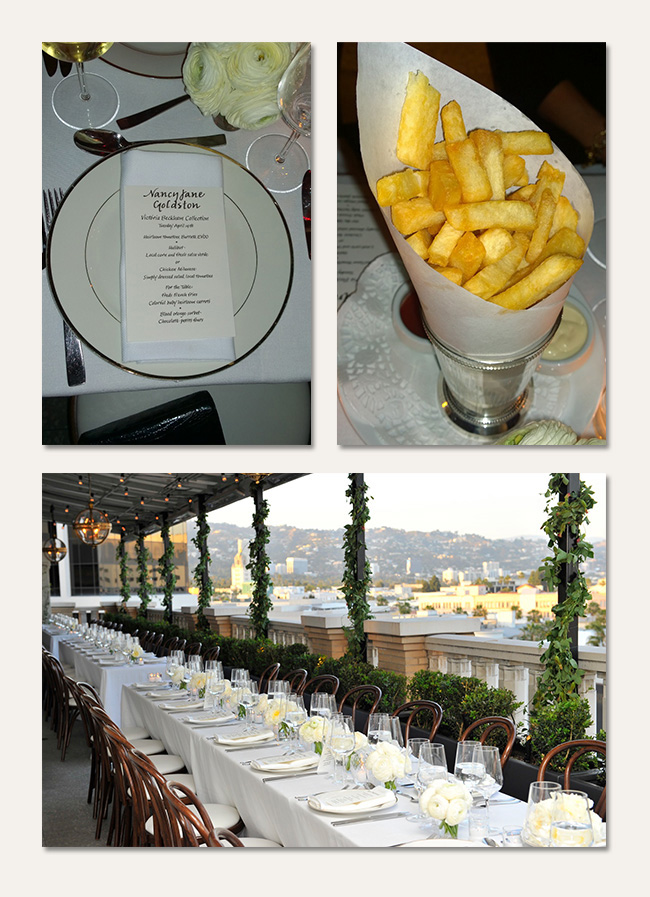 Guests were then escorted on to Fred's private patio and greeted by long candle-light tables adorned with white linens and flowers. The menu was yummy, seasonal fare of buratta paired with heirloom tomatoes, the choice of halibut with fresh local corn or chicken Milanese and a light arugula side. The best part might have been the happy appearance of Fred's famed truffle fries which everyone really did eat. During dinner, Barneys COO Daniella Vitale started off the toasts with special insights into the evolution of the brand and it's current Barneys debut. Victoria then raised a glass thanking her dinner guests, supporters, the many Brits in attendance and Barneys. It was on to desert, a refreshing orange sorbet paired with chocolate truffles, if you needed that sweet fix, as the ever-gracious Mrs. Beckham table hopped to personally thank every guest.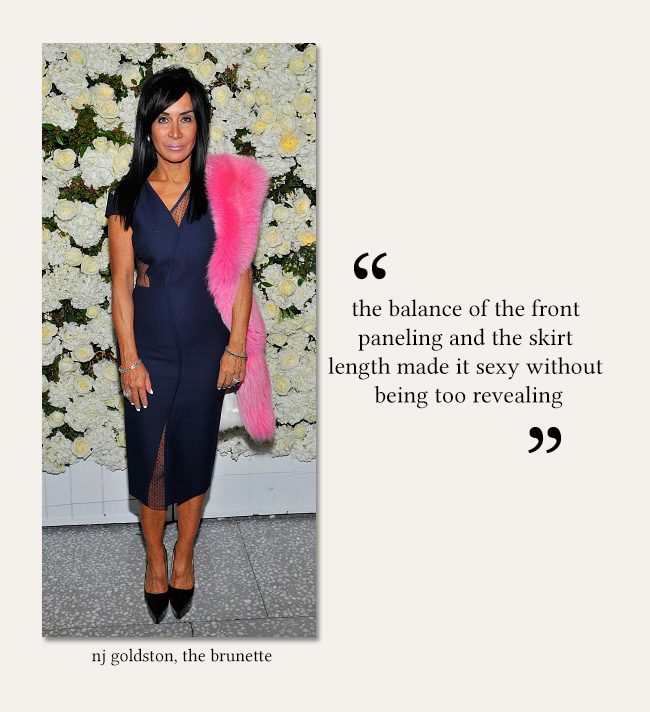 When Victoria stopped by our table she immediately spotted I had selected her navy mesh-inset Victoria Beckham dress for the evening. We talked about my choice. She told me it is one of her favorite looks from the collection, but I admitted, I was a bit nervous about the sheer side panels being too daring for me. She put my fears to rest by explaining "the balance of the front paneling and the skirt length made it sexy without being too revealing." I suddenly relaxed and realized she was absolutely right. You might have noticed I was a bit tense for my picture. I must remember to smile!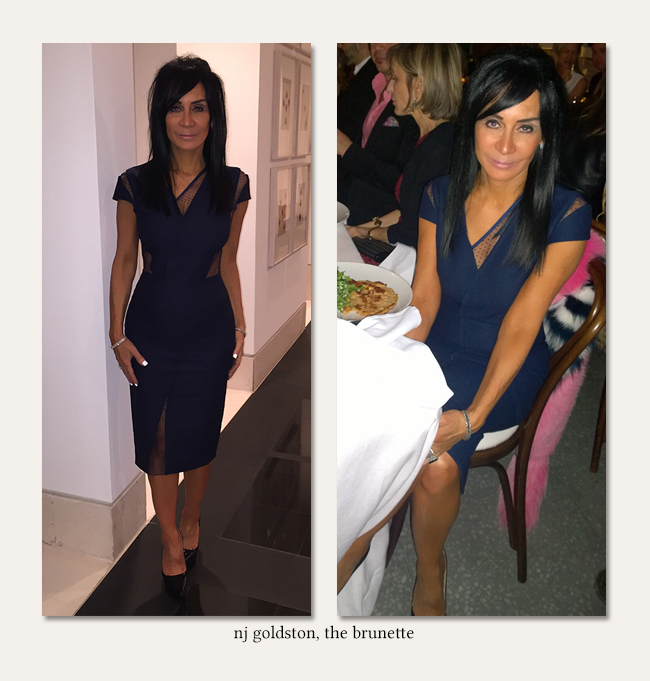 If you want to get the look, Barneys carries the Spring 2015 Collection. Her signature style is a go-to for Hollywood A-Listers, stylists, and to women who just want to look great. Victoria's cut-out sheath is available on line and in-store along with the black satin strapless dress Gwyneth wore to the event and lots of other striking looks from the collection. Honestly, you can never go wrong in one of her dresses.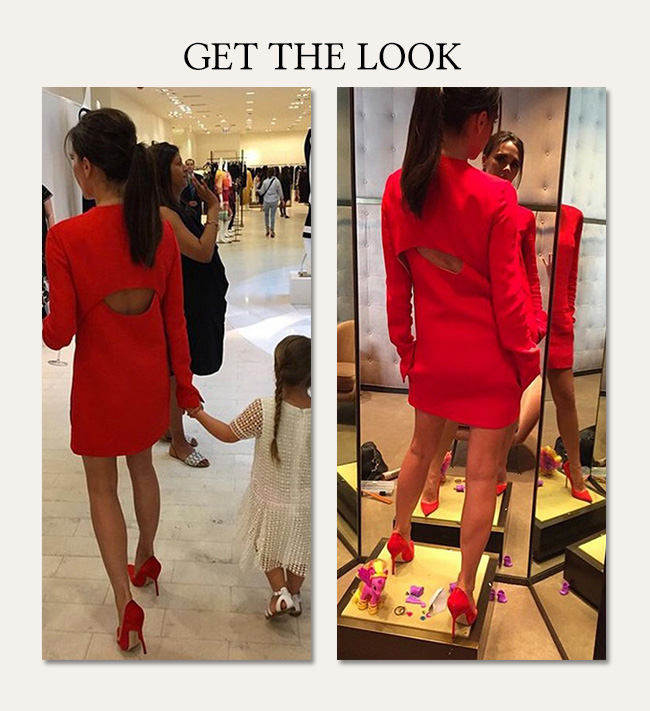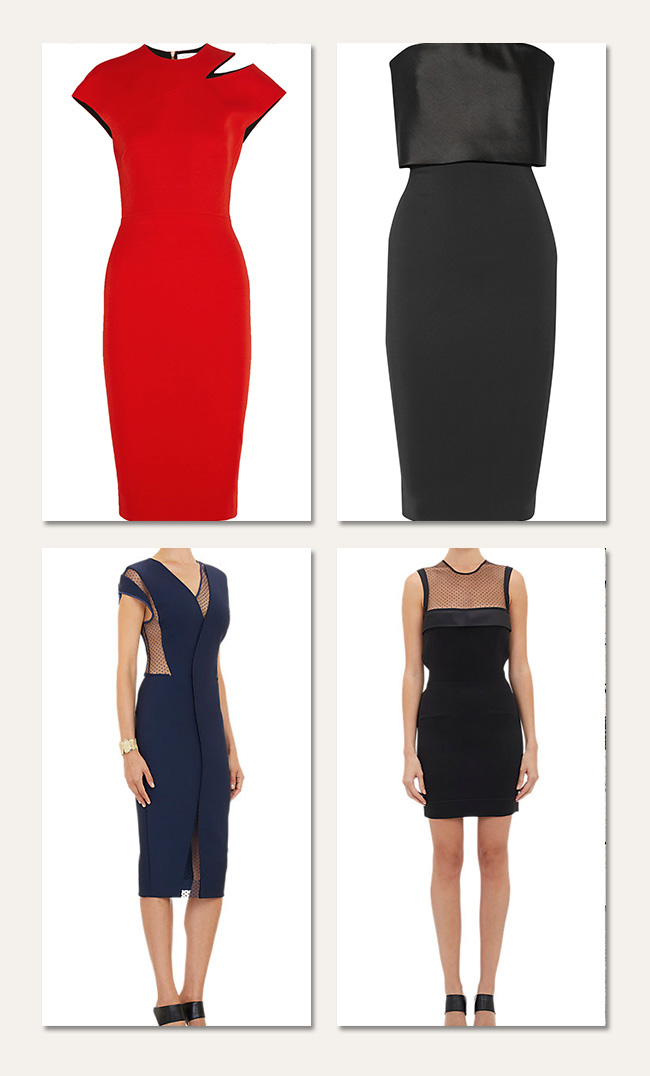 A special thank you to Barneys, Victoria and David Beckham for a truly memorable evening. Welcome back to LA!
With Love From Beverly Hills,
N Goldston, The Brunette
Sources: Getty Images/Donato Sardello/ Courtesy Barneys New York and NJ Goldston