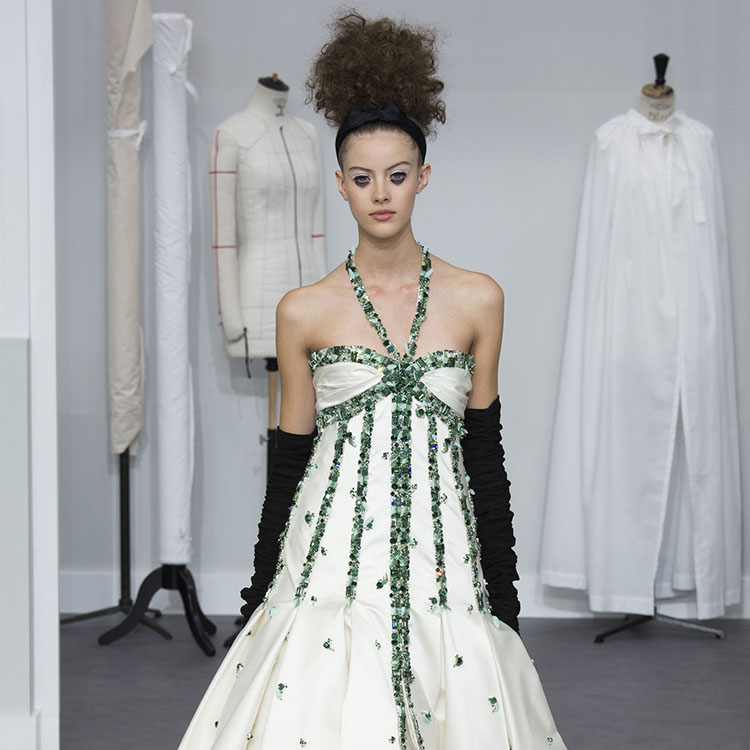 Spring colors in winter. Asymmetrical looks. White for winter and pink for brides. Something incredibly special is happening during Paris Couture Week including stellar Chanel, Armani, and Versace shows. Karl Lagerfeld, Giorgio Armani, and Donatella Versace have each reached deep and produced perhaps their best couture collections ever. I was there to soak it all in and ask, "Why now?" Perhaps, the real question is "Why not now?" The world is in political and financial turmoil. Luxury markets are in upheaval. Instead of giving in, designers have throw down the gauntlet and emphatically shown us this is not frivolity. This is craft and art at it's best. Game on. Karl Lagerfeld pays tribute to the Chanel atelier. Mr. Armani delivers power dressing at a whole new level. Versace embraces the curve but in a bold new way. Craftsmanship. Dedication. Design genius. Here we go. First up Chanel. With two shows yesterday at the Grand Palais (10 AM and 12 PM), the Chanel Haute Couture Collection stunned. With the stage set literally the Chanel atelier and the entire staff transported for the show, we were immersed and captivated by the art of creating a couture garment. Lagerfeld celebrated Chanel's "petites mains" — a name for the team of artisans working diligently on the Paris-based brand's hand tailoring and dressmaking. They were there in force. Again, why? Why now? With the tribute to the Chanel atelier as the backdrop, this was perhaps the beginning of the long goodbye. A remarkable thank you as only Karl could deliver it from the bottom of his heart—to his team—to the fashion world— and, to his clients.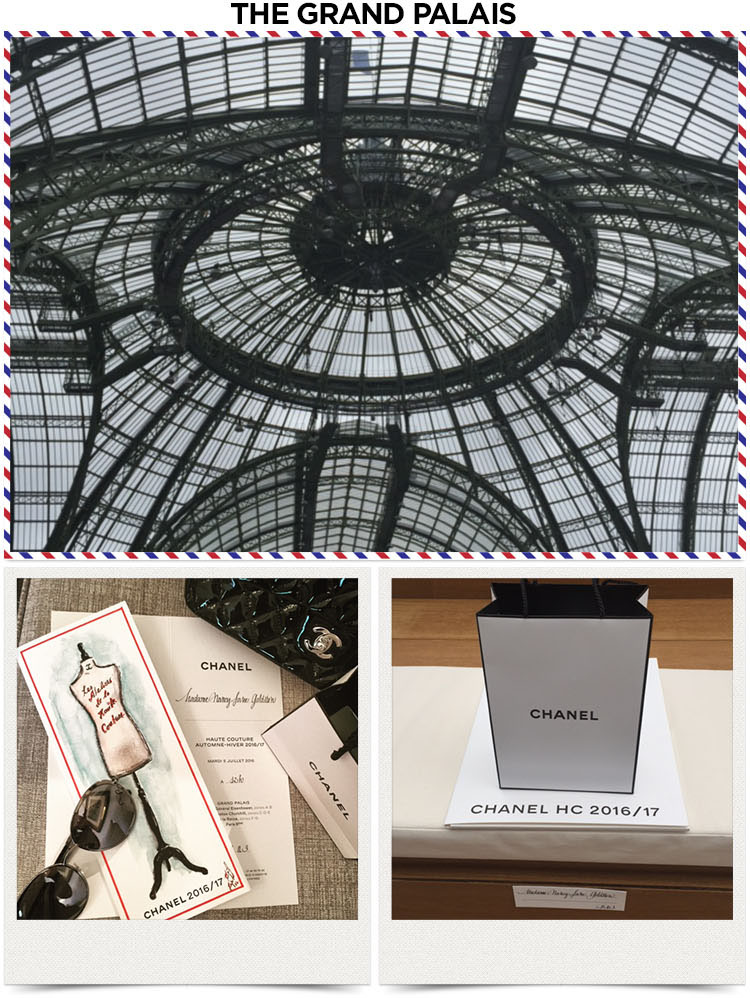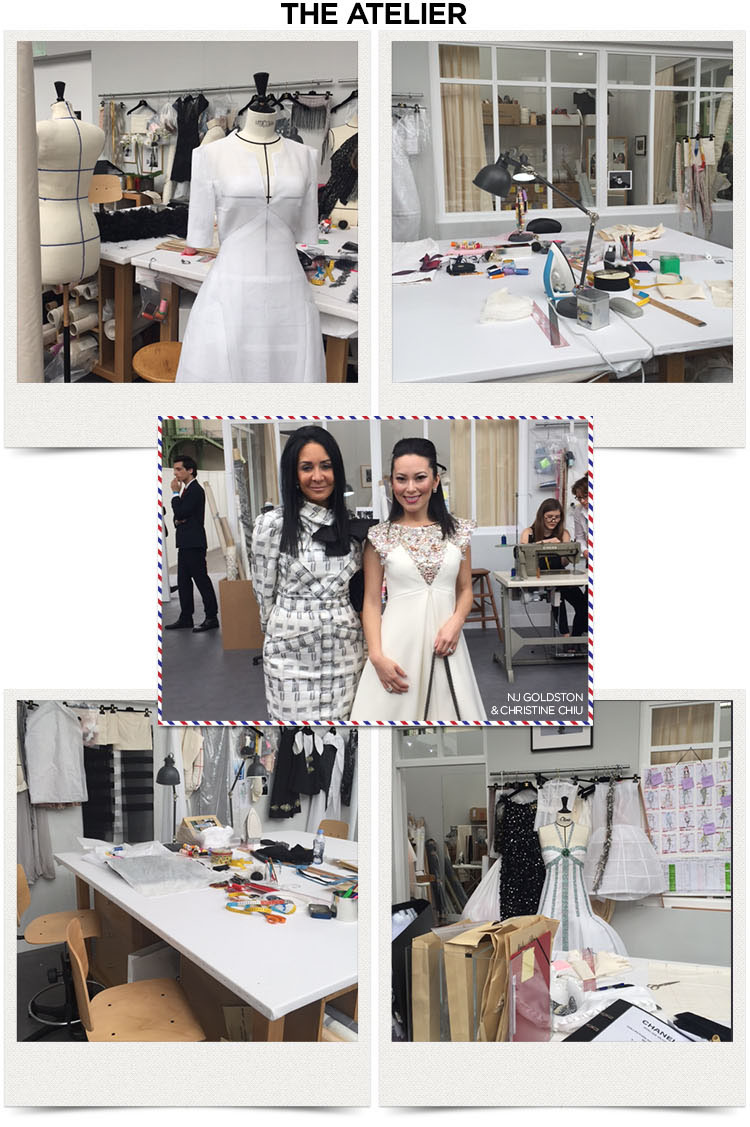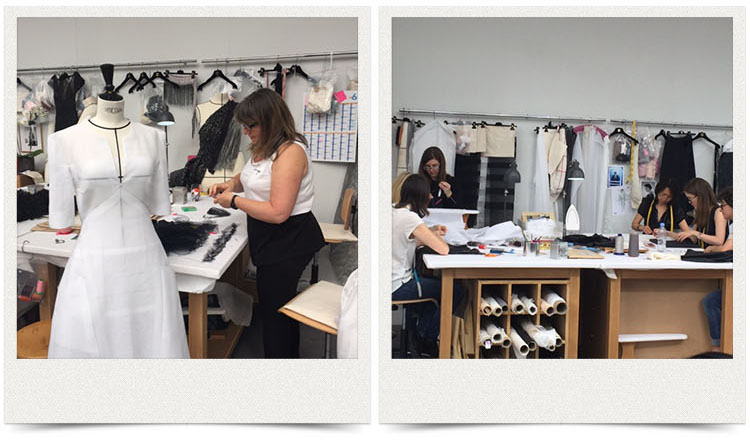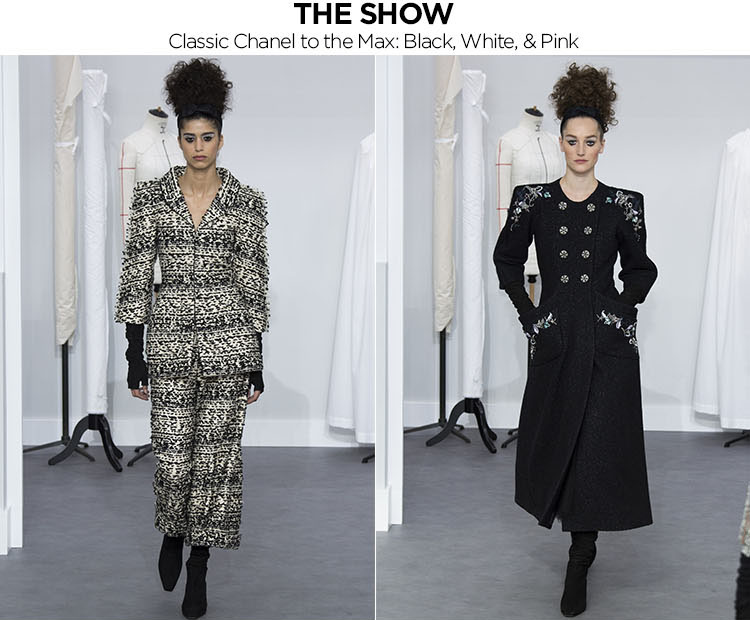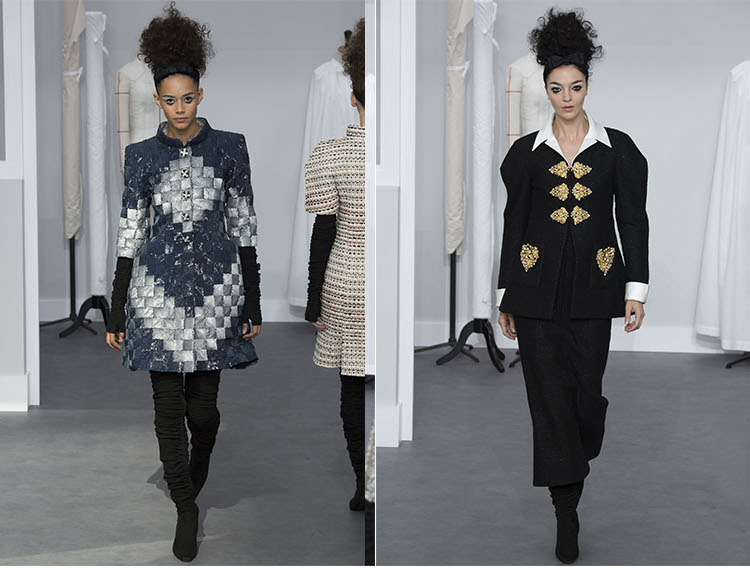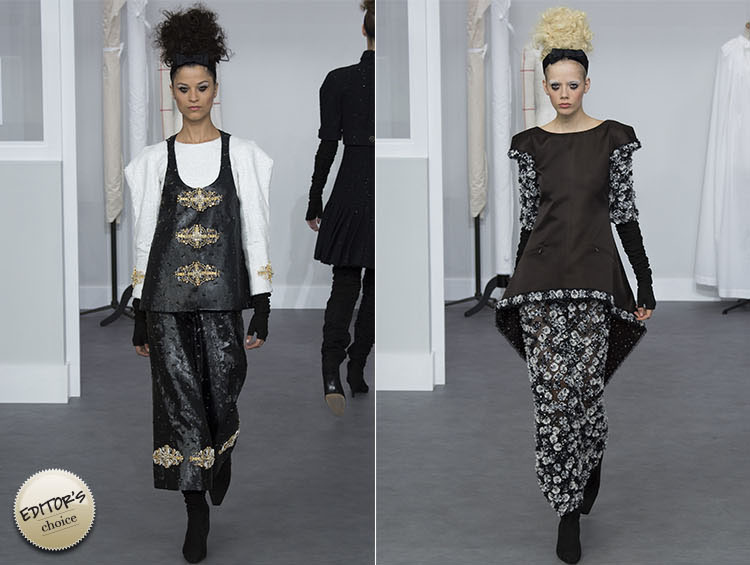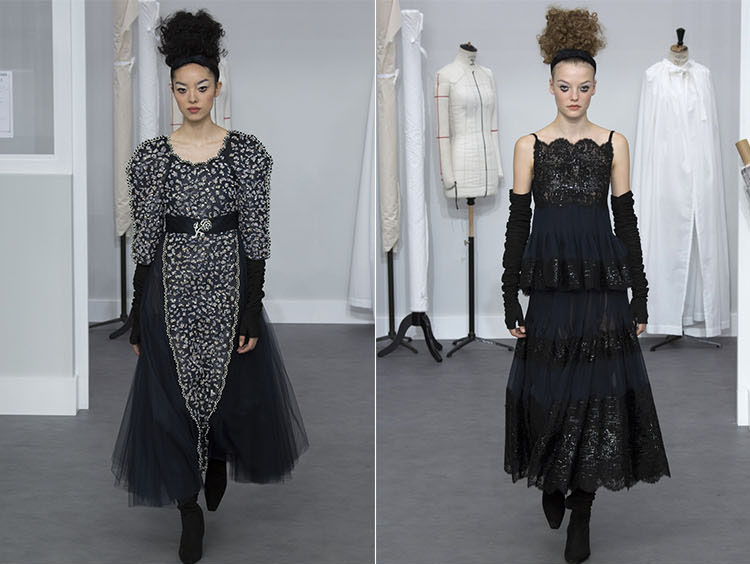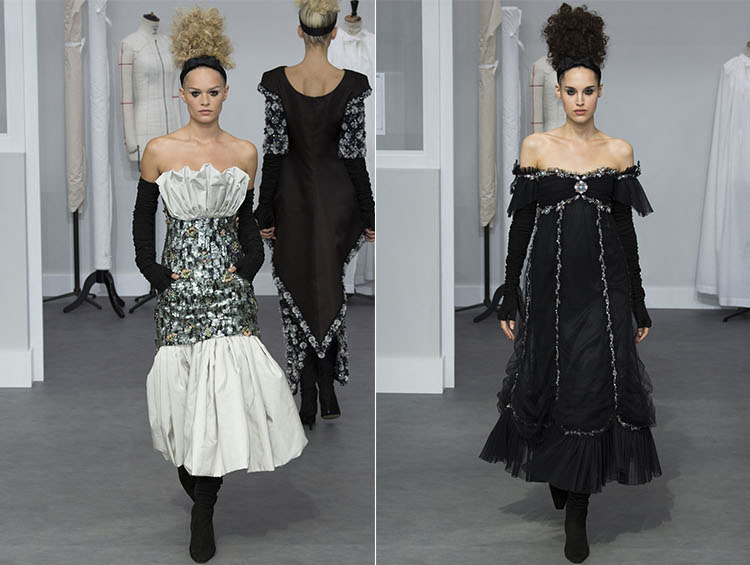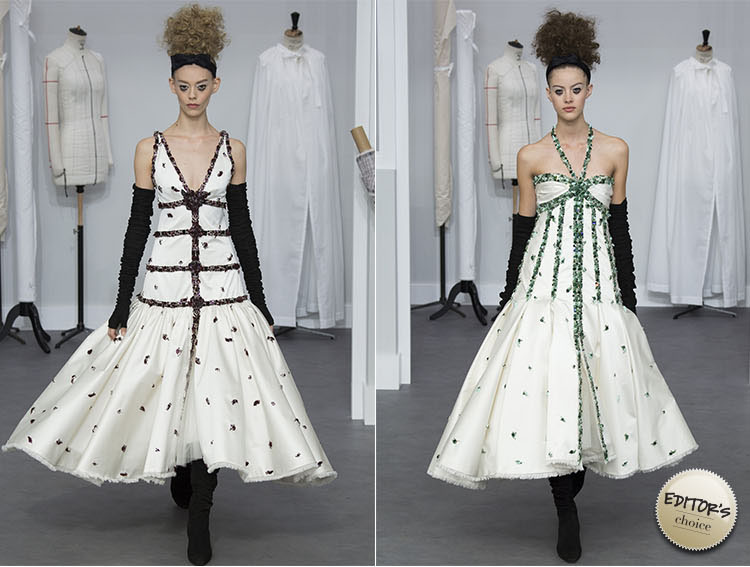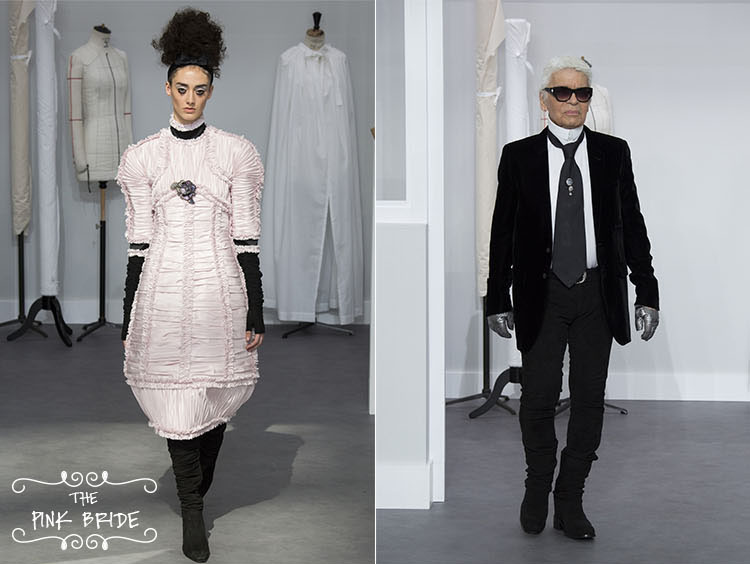 Perhaps my all time favorite collection. Chanel classic tweeds for day. White and black for evening. The pink bride. Breathtaking luxe details. Nothing was held back.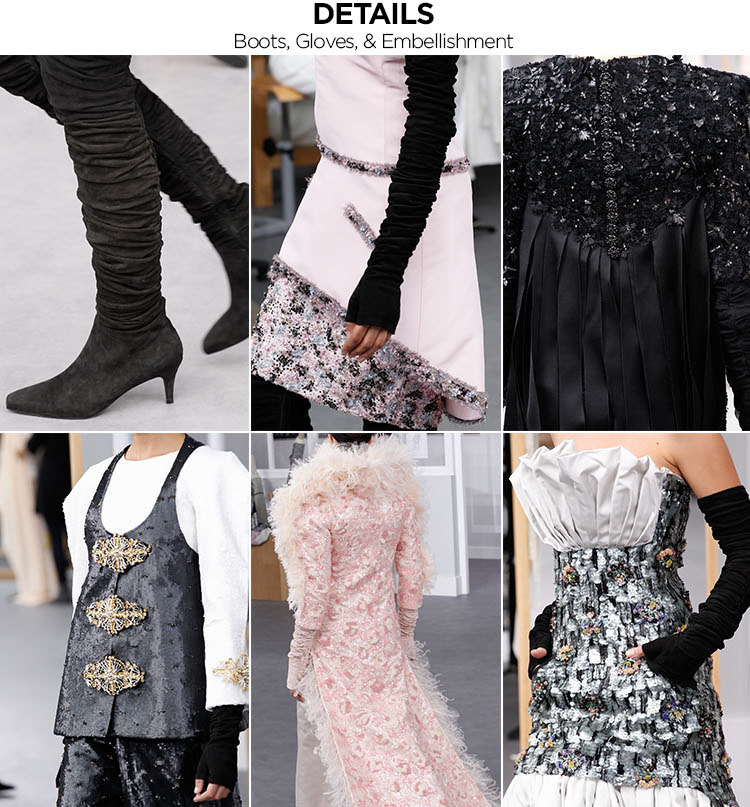 The styling was superb with modern touches. Boots and gloves. The Chanel ribbon. Signature embellishment taken to new heights. Message delivered.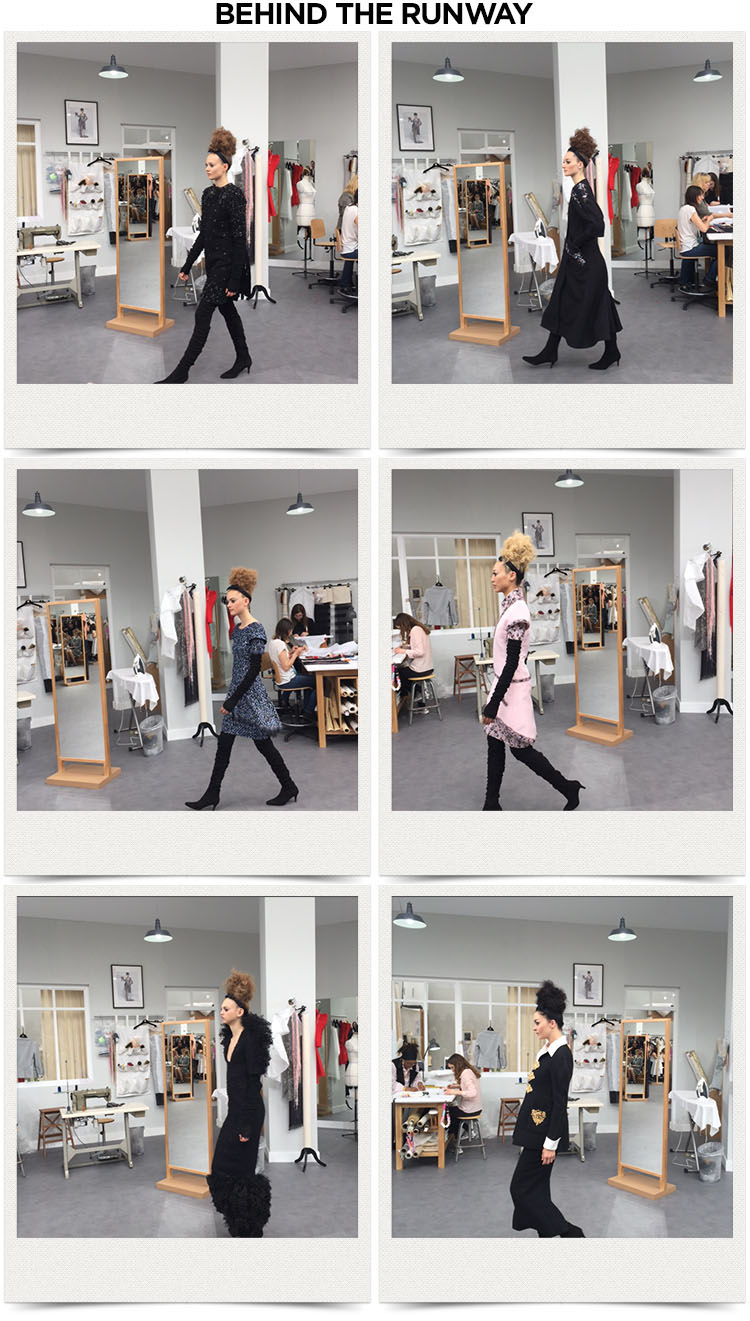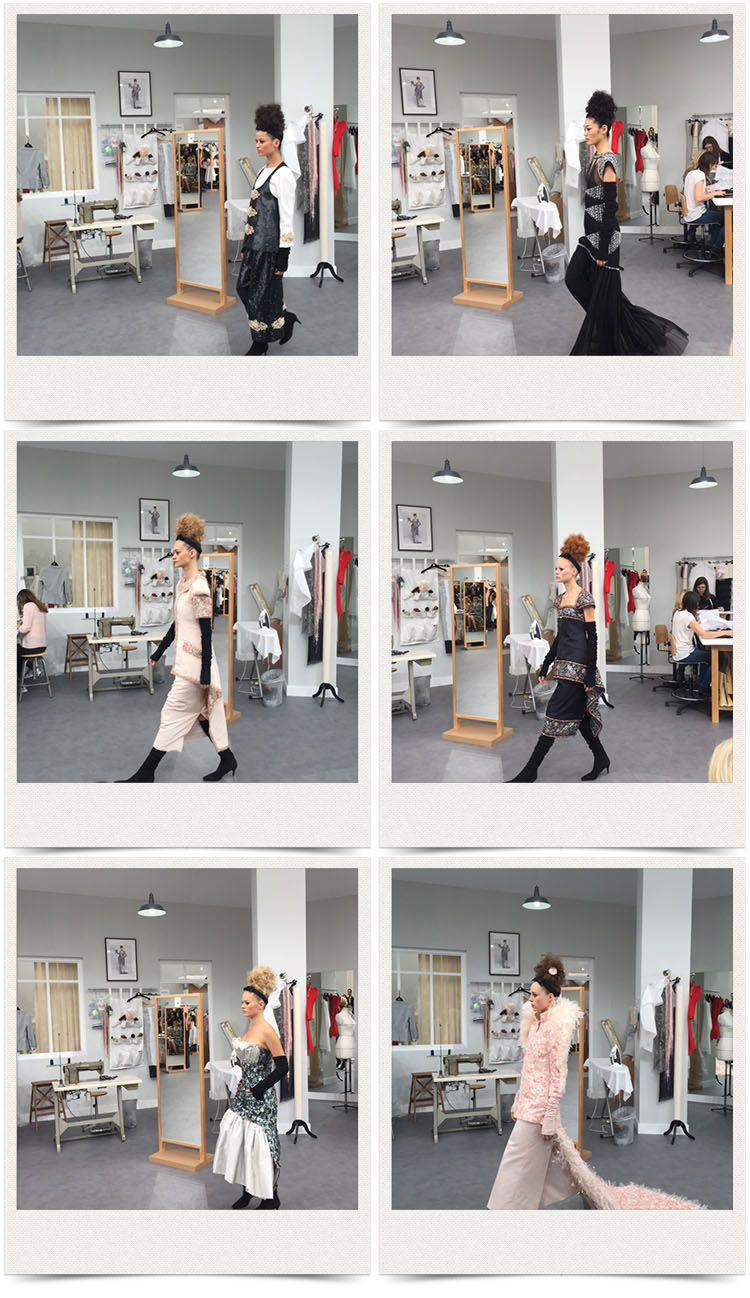 The runway was the atelier. The "petite maines" were there and working on actual couture orders in production. Genius. Take a bow.
Video
Chanel HC 2016/2017
from
NJ Goldston
on
Vimeo
.
Finally, nothing could have been more joyful and appropriate than the directors of the atelier taking their bow alongside a very, very fragile Karl LAgerfeld. You be the judge. The writing is on the wall and it reads Hedi but not just yet.
With Love From Paris & The Chanel Haute Couture Show
NJ Goldston, The Brunette
Photos & Video: NJ Goldston
P.S. I wore very vintage Chanel to the show. Christine Chiu was in Chanel Haute Couture.