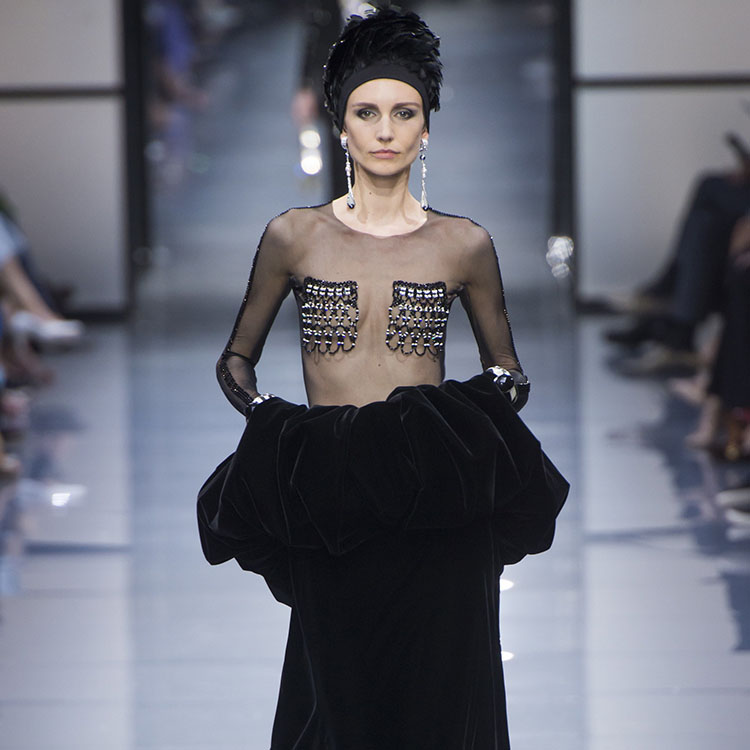 Stunningly beautiful. I was there at the Thêâtre National de Chaillot yesterday to witness a quiet, seismic shift as Giorgio Armani adjusted his point of view to create a Haute Couture collection for modern women in a changing world. Fresh and elegant, it was all about power dressing the Armani way. Modern Silhouettes. Graphic Patterns. Trousers (for day and evening which is after all an Armani signature) along with showstopper Red Carpet gowns— many of which were were probably designed with Cate Blanchette in mind. In fact, the Oscar-winning actress, seated front row and center (of course), made us all wonder which gown or gowns she might select as awards season gets under way months from now. It won't be easy as this was perhaps his most beautiful collection ever.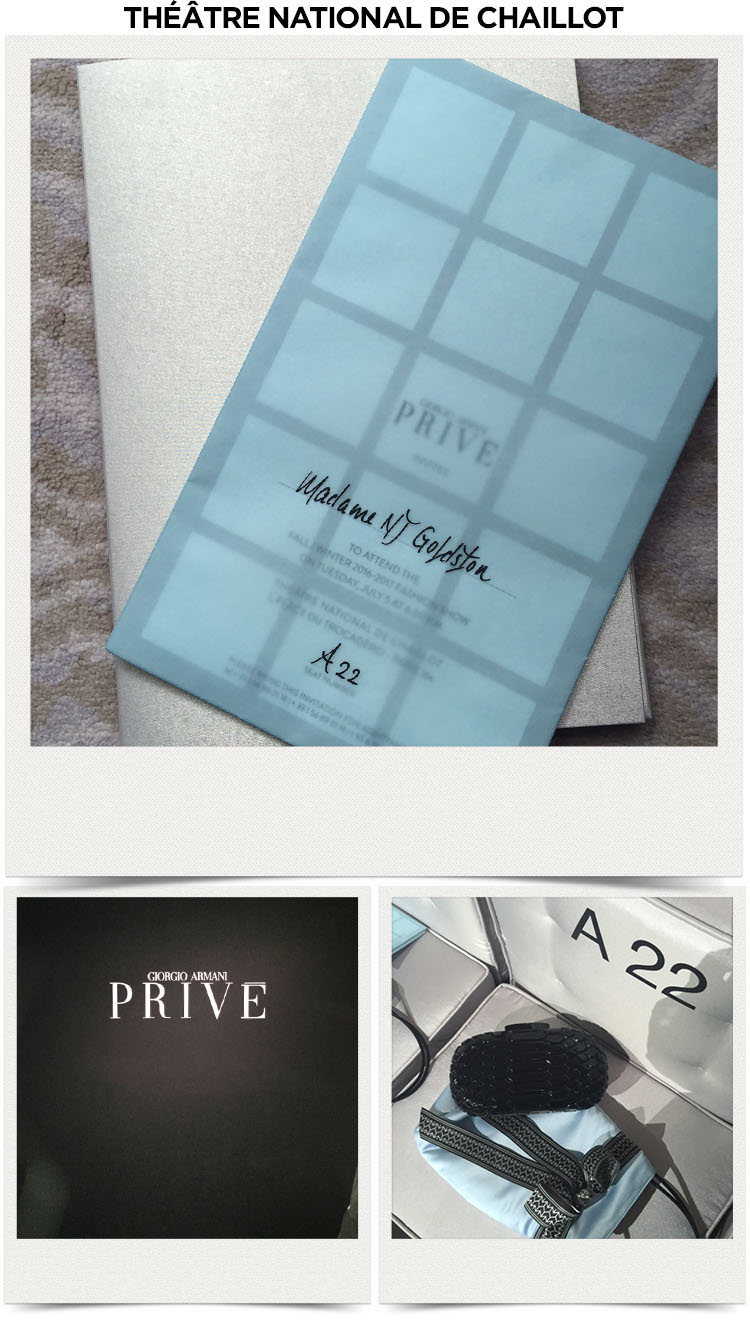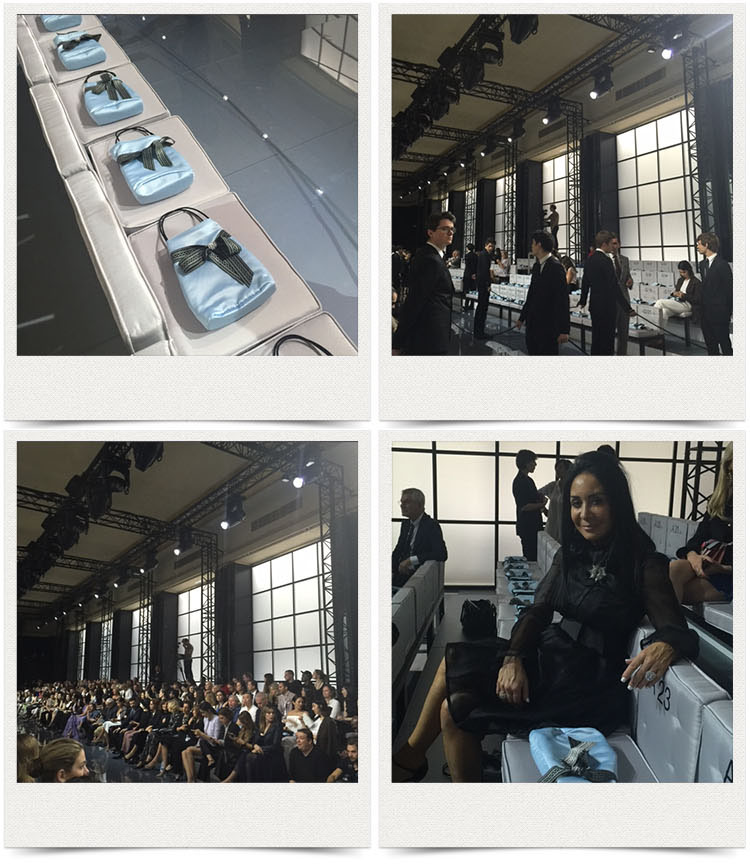 Held at the strikingly beautiful Theatre National de Chaoillot (and it's down a very long set of marble steps to make your way to the show) the set was a modern riff on understated luxury including the famed Armani windowpane backdrop, long rows of cushioned bench seats adorned with satin baby blue keepsake bags filled with program notes, and one of the most elegant crowds of the week with many of the female guest accompanied by significant others. I am personally lusting after any one of the velvet gowns adorned with some of the most striking, sculptured embellishments I've seen in a long time whether it was with plunging necklines, thigh high slits, or sheers mixed with bejeweled accents. Again, what will Cate pick? What will Naomi Watts get to wear? Aaahhh, the delicious decisions. I wasn't alone as I contemplated the collection and the options. The crowd burst into applause halfway through and it didn't let up. We all knew what we were witnessing. Genius.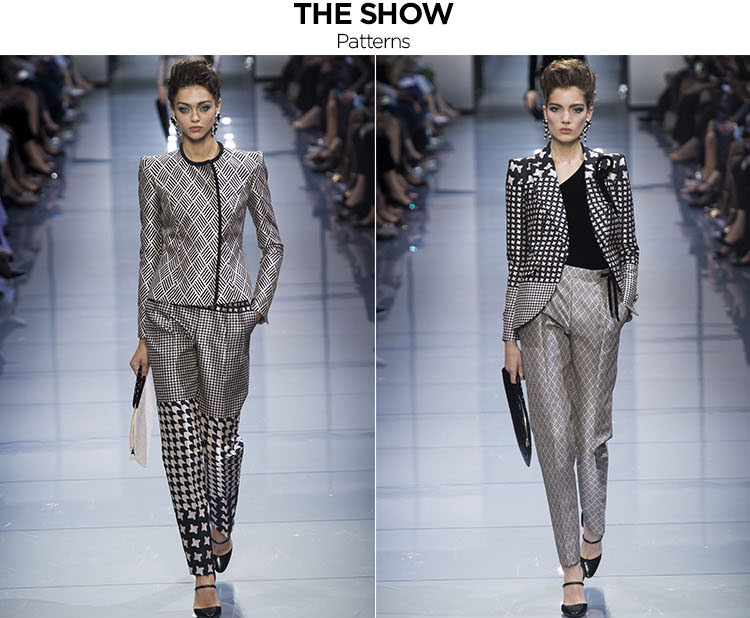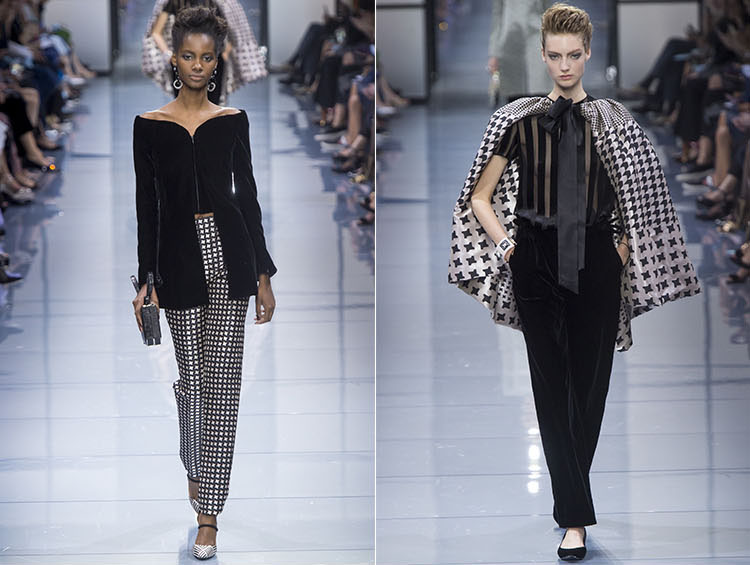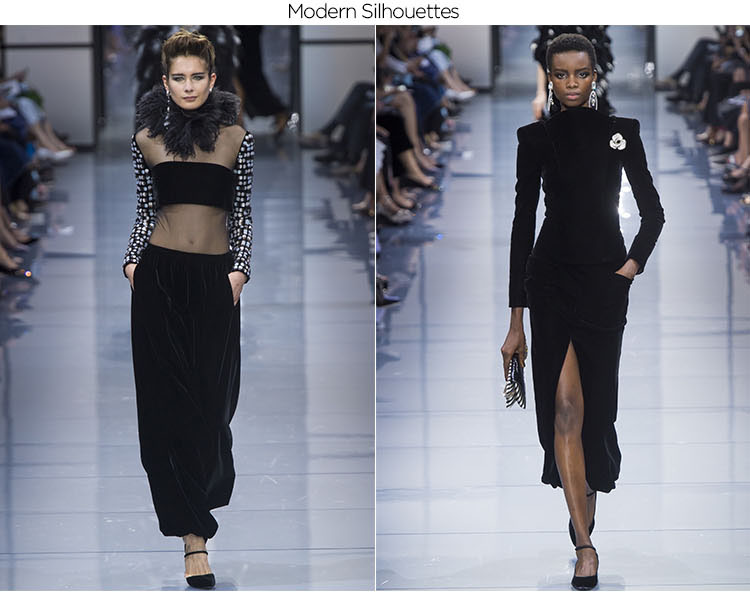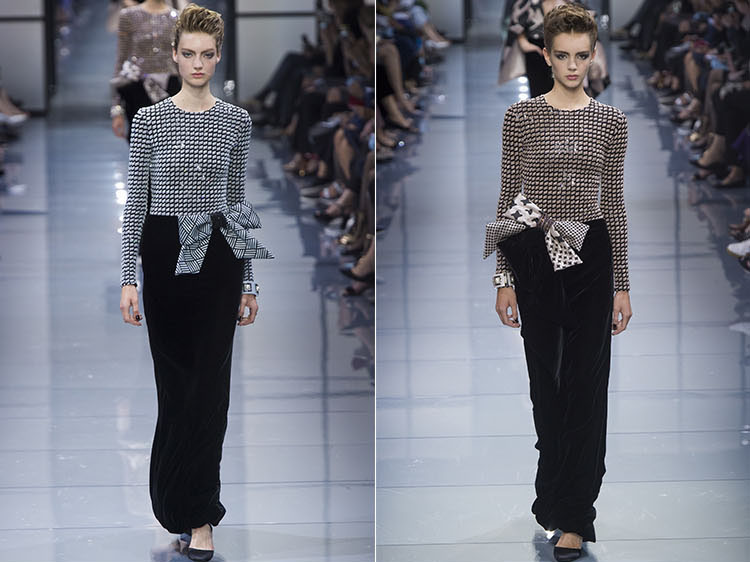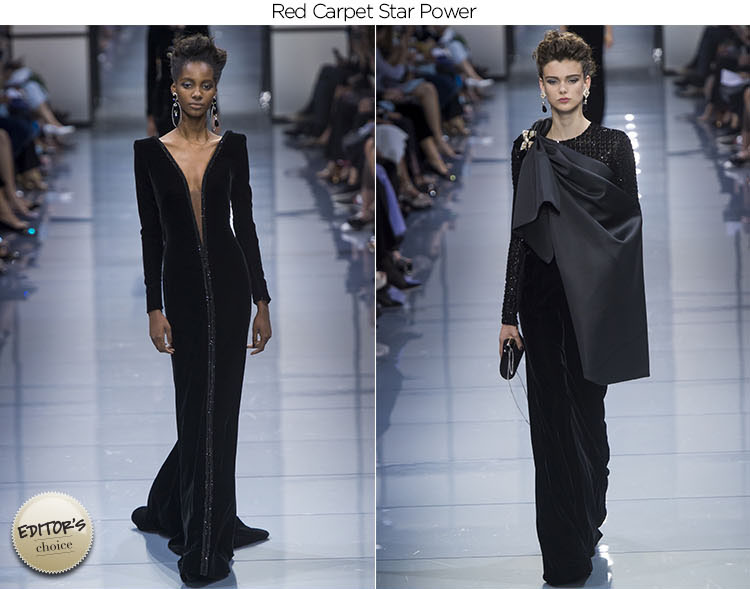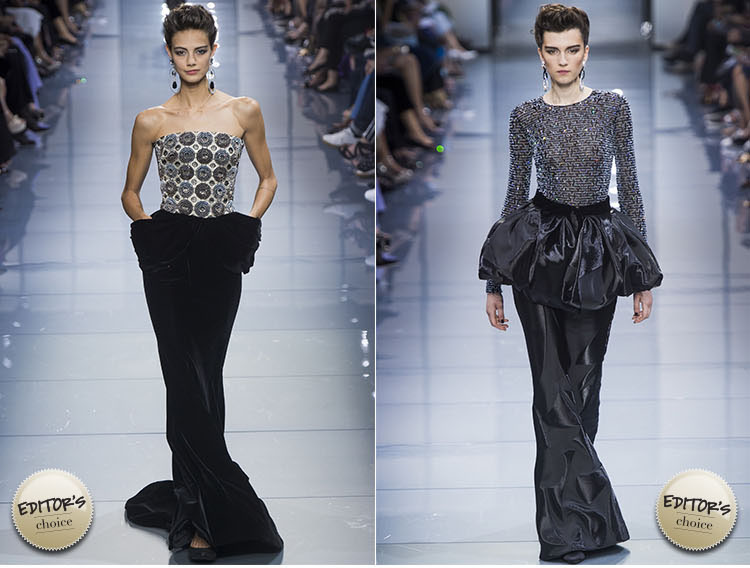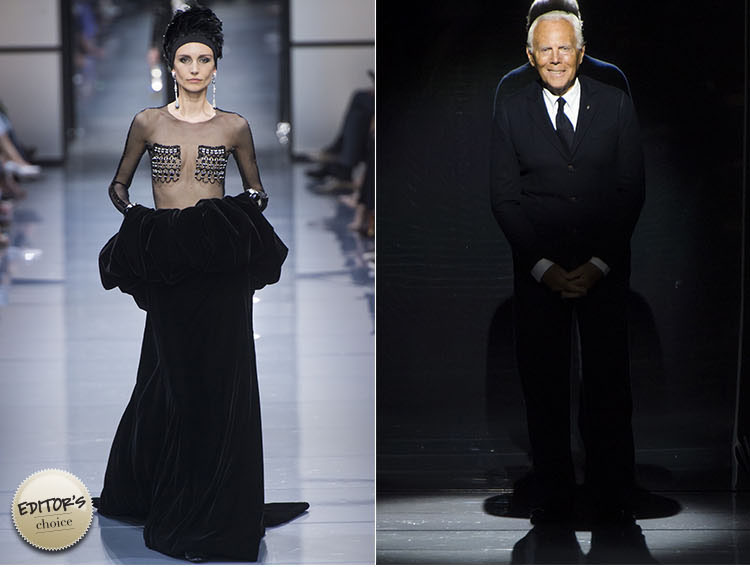 After his heartfelt bow, I was ushered backstage to the after show chaos and a very special photo op with Mr. Armani. Remembering my husband and I, he said "Nice jacket, Mark." and complimented me on my daring slightly sheer Armani coat-dress. Then it was to the the exclusive Armani diner at the "Le George" restaurant at the Four Seasons George V. What can I say?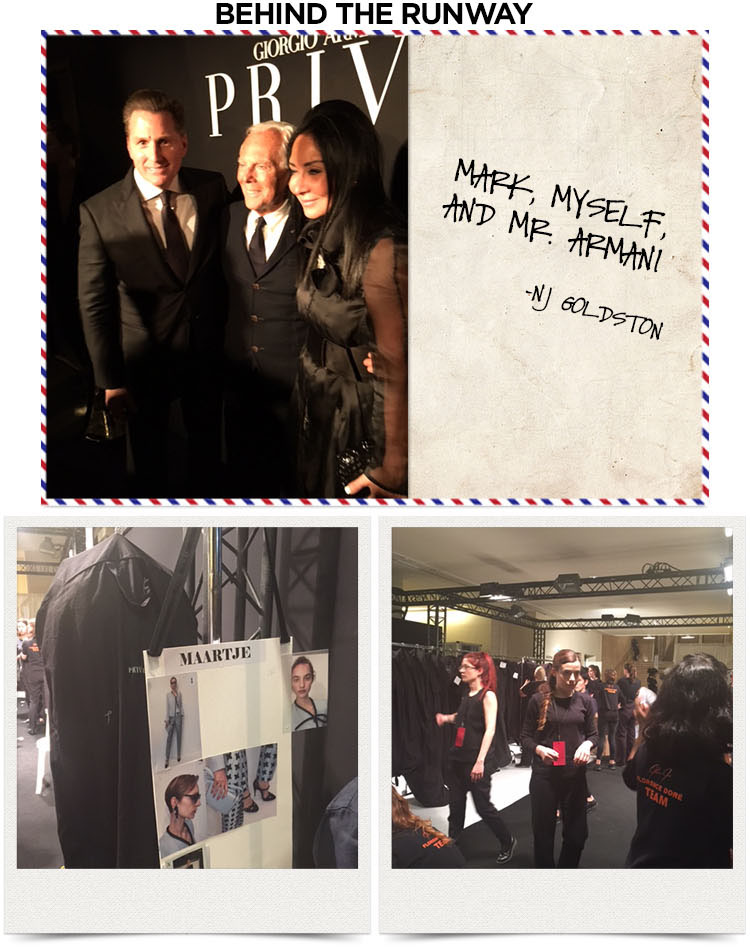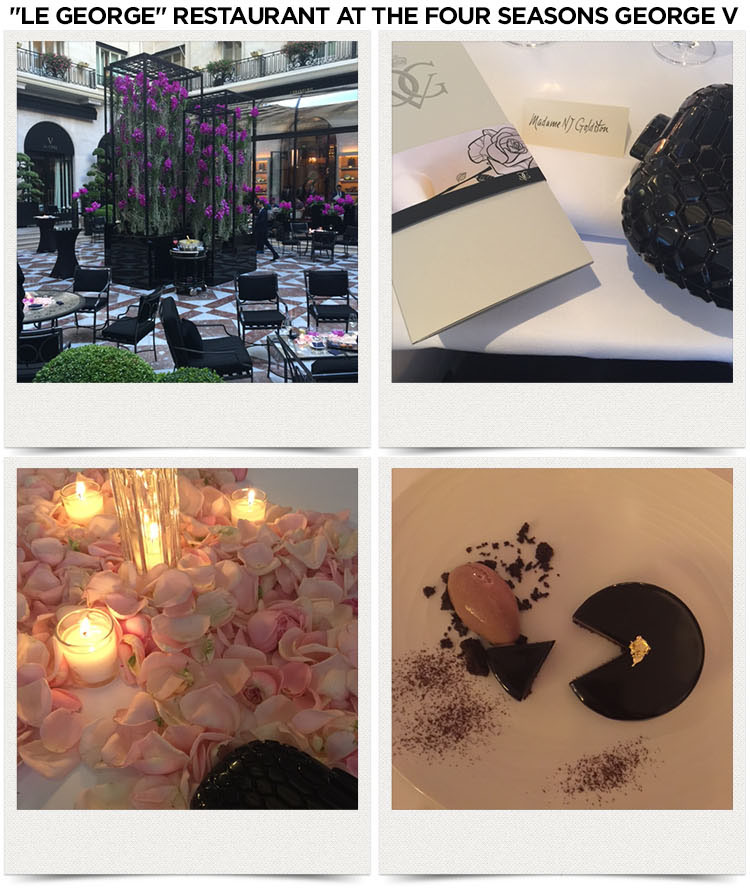 Life is sweet. Thank you to Armani.
With Love From Paris and the Giorgio Armani Privé Show
NJ Goldston, The Brunette