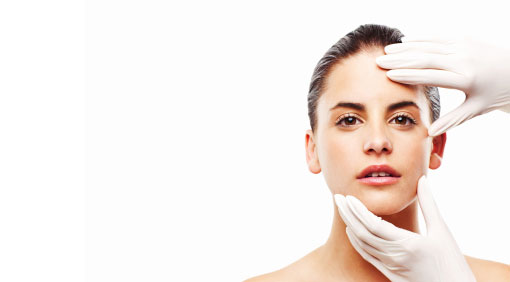 The Blonde & The Brunette are always in search of the latest treatments, you know we are, and we just had to ask Dr. Gabriel Chiu, one of the top plastic surgeons in Beverly Hills about the latest treatment that everyone is talking about in LA. It's the new Non-Surgical Facelift and Dr. Chiu sat down with us to explain all the details so we could share them with you.
The Non-Surgical Facelift
1. In simple terms, "What is the liquid facelift?"
The popular "liquid facelift" refers to the use of fillers to replace volume lost with aging in conjunction with neuromodulators such as Botox and Dysport to reduce lines and wrinkles, or to lift or relax facial features. The perfect marriage of the two injectables can result in a lift of facial features, reduction of wrinkles, lines, creases and folds, and restoration of the natural 3-D contours and fullness. This is the perfect recipe for a youthful glow.
2. This procedure is very cutting edge. When was this procedure introduced?
Although the term has become popular in the past three years, the techniques have been in use about as long as fillers have been around. The specific combinations, quantities, and techniques used by a skilled aesthetics physician is customized for each patient. As a result, costs can also vary.
Who is the best candidate for this procedure?
The perfect candidate is someone who is looking to achieve a more youthful look by restoring the volume lost from aging. This is ideal for a patient that wants a more subtle result than surgery without the downtime of a surgical procedure.
What is the sedation/anesthesia you recommend for this procedure?
A topical anesthetic to numb the skin prior to injections, can be applied if anything at all.
What are the pros and cons vs. traditional facelift?
Pros: No down time or recovery time with immediate results! Also the procedure is performed in 30-60 minutes so you are in and out.

Cons: This is a non invasive procedure thus the results and amount of improvement are limited compared to surgery. Also the results are temporary, and the liquid facelift does not correct neck issues.
What is the recovery process?
While there is no recovery or down time, a patient can have swelling, redness, and sometimes a little bruising. Ice packs and Arnica Montana can help reduce these side effects.
Is there any chance of scarring?
Permanent scarring is very rare.
How do we book a consultation and how soon can we undergo the procedure?
The first step is always a consultation. It is so important to talk over a patient's needs and align the procedure with the patient.
If you want t learn more, you can contact Beverly Hills Plastic Surgery, Inc. to schedule a consultation with Dr. Gabriel Chiu: 310-888-8087 or concierge@bhpsinc.com. A quick reminder, that everything is always confidential. Website: BeverlyHillsPlasticSurgeryInc.com.
– The B & B Team