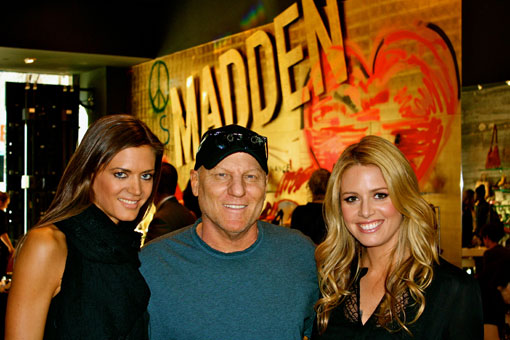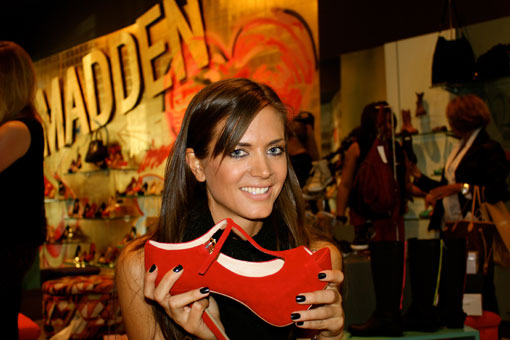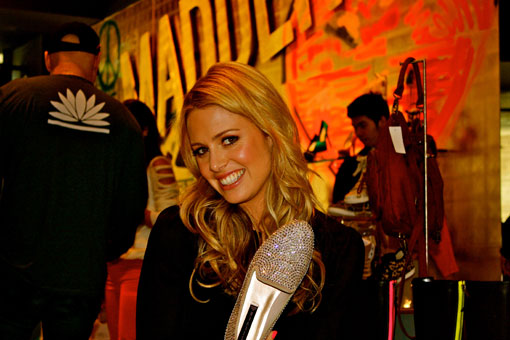 We can't believe it's already the end of Season Two of Astrid in Wonderland. We traveled to New York City for the last episode, which airs tonight, and if you are a fashinista, and we know you might be, we talked shoes and so much more when we interviewed Steve Madden for the Blonde & The Brunette.

For us, it was the kind of trip that was a dream come true, and we won't be giving all the details away, you must watch; but Astrid and I had so much fun hanging out with Steve in NYC and then checking out his newest store on Park Avenue. We even tried on Steve Madden shoes, with Steve (!) for HOURS!!! Then we got serious about getting fun insights into his shoe empire. Here are some crazy facts we discovered.
The first shoe he designed and sold was a clog.
Music and fine art really inspire him when creating a shoe.
He loves Lady Gaga! Don't we all.
To produce a shoe, it takes 45-60 days to go from idea to finished product.
He also manufactures Mary Kate and Ashley Olsen's shoe line for Elizabeth and James.
He is a designer and manufacturer for ShoeMint.com
He loves mens-inspired footwear for women, such as his smoking shoe and oxford loafer.
He runs operations in over 55 countries.
Most of all, we found we had a lot in common with Steve, including our mutual belief that your personal style is the best way to express your individuality. With that in mind, we asked Steve to walk us through his latest line. Naturally, we selected some of our favorites including his classic "studded shoe line" (which I really do wear all the time and especially at the office), summer sandals that have become wardrobe essentials, and platforms (that Astrid loves) that make a statement while being super comfy. We thought you might enjoy them too . Of course, you can see even more at Steve Madden online. They are also have two special offers valid through 5.29.12, If you spend $75 and you can get 20% off with code STOCK20 or if you spend $100 you can get 25% off with code STOCK25.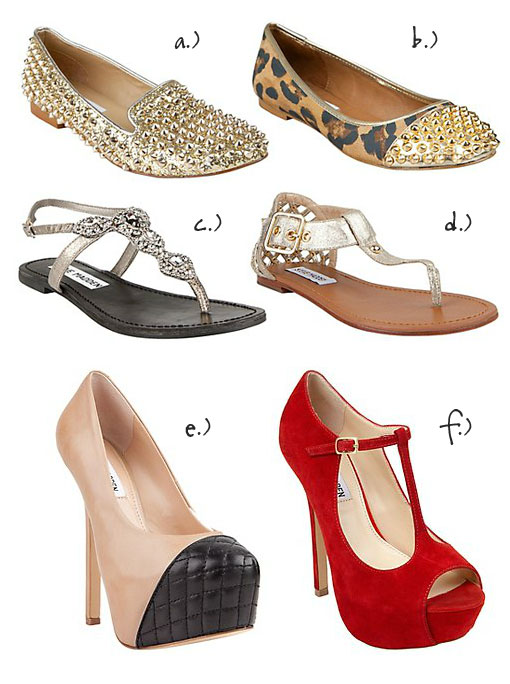 And, yes, if you didn't already know it, we're back for Season 3 in a few months. We promise to literally, keep you posted!
xo
-Kathryn, The Blonde, Astrid Bryan and The Entire Team From The Blonde & The Brunette