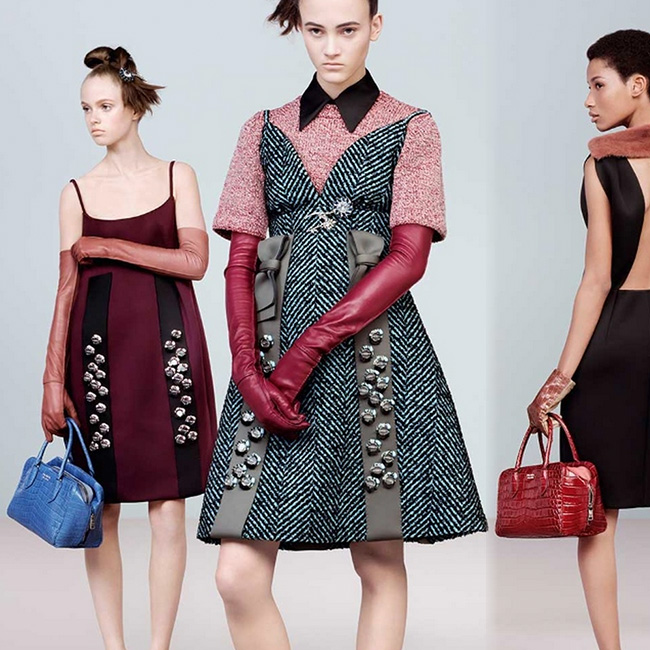 I was invited to one of the exclusive previews and have been mulling this over ever since. Is the newly released Prada "Inside" Bag the new "It' bag? or is the 'It Bag' officially dead? Prada is betting big that the "It" bag phenom, which has gripped so many of us for so many years, is indeed not passé but just looking for a new entrant to captivate us.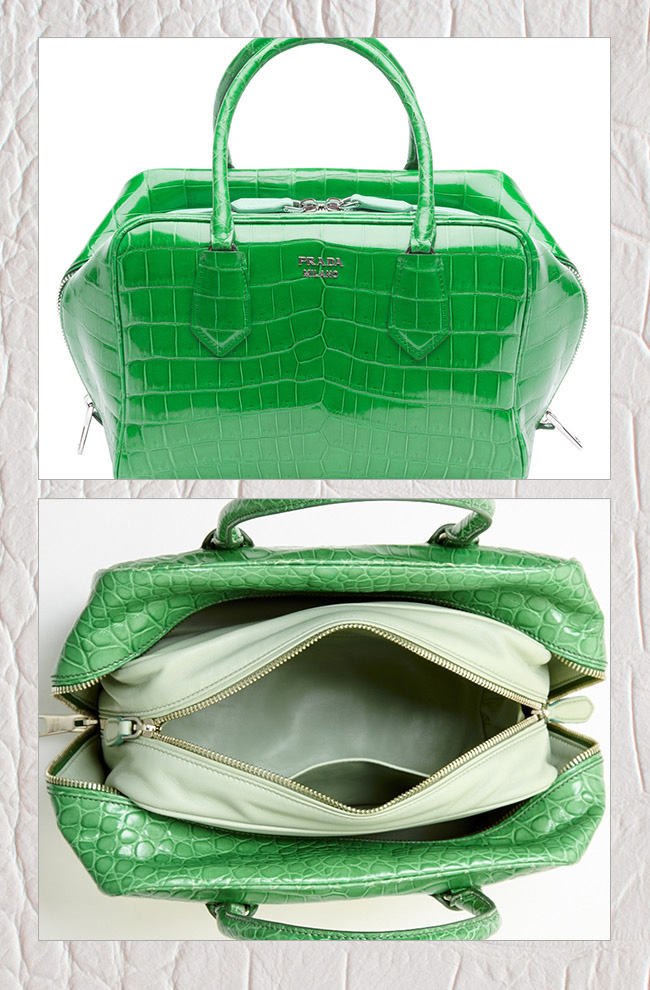 It's been quite a journey. Many months ago in Milan at the stunning Fall 2015 Prada Runway show, that decidedly ushered in that Mrs. P was back in top form again, with a pastel (!!!) collection, she (re)introduced many of her long time themes. Dubbing the collection a "variation on beauty", it was almost a series of her greatest hits. Tweeds. Double Faced Jersey. Prints. Embellishment the Prada way. Opera Gloves. Fur stoles and brooches. The show also had the new "Inside" bag marching down the runway over and over and over in all types of pastel combinations.
Carefully planned and researched, the new boxy shape, with an almost 50's feel, has a sewn-in pouch reminiscent of a dopp kit-hence the "Inside" bag name. The magic of the bag is not only the shape but it's various compartments. It's utterly conducive to slipping today's gadgetry in and out for our fast paced lives. The way it works is it can be carried zipped shut, or with the outer zipper open to reveal the inner bag in a contrasting color. I've already tested it and it's so easy for grabbing the latest iPhone 6+ or whatever smartphone you are carrying.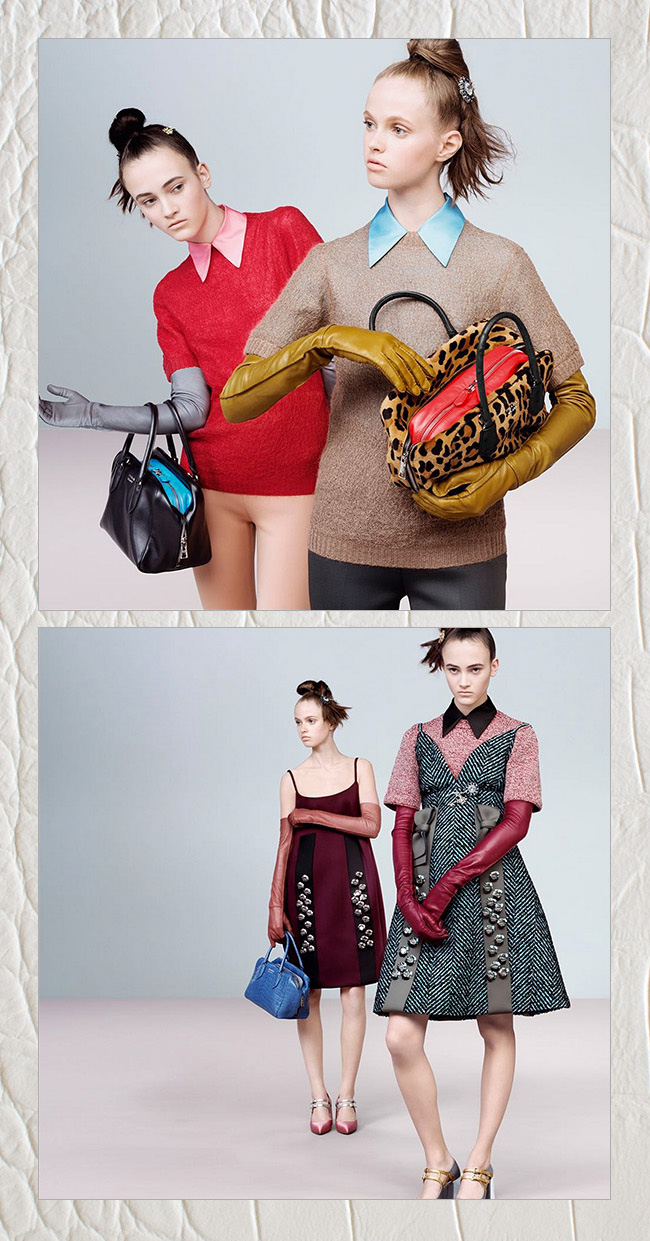 You might even feel, at first glance, the bag is plain. In fact, that was my initial reaction. Apparently this was done on purpose and makes total sense. It's meant to be a staple and not as memorable. Women can feel that they can carry it often. That's what I do when I have a bag I love. "It" becomes a wardrobe staple.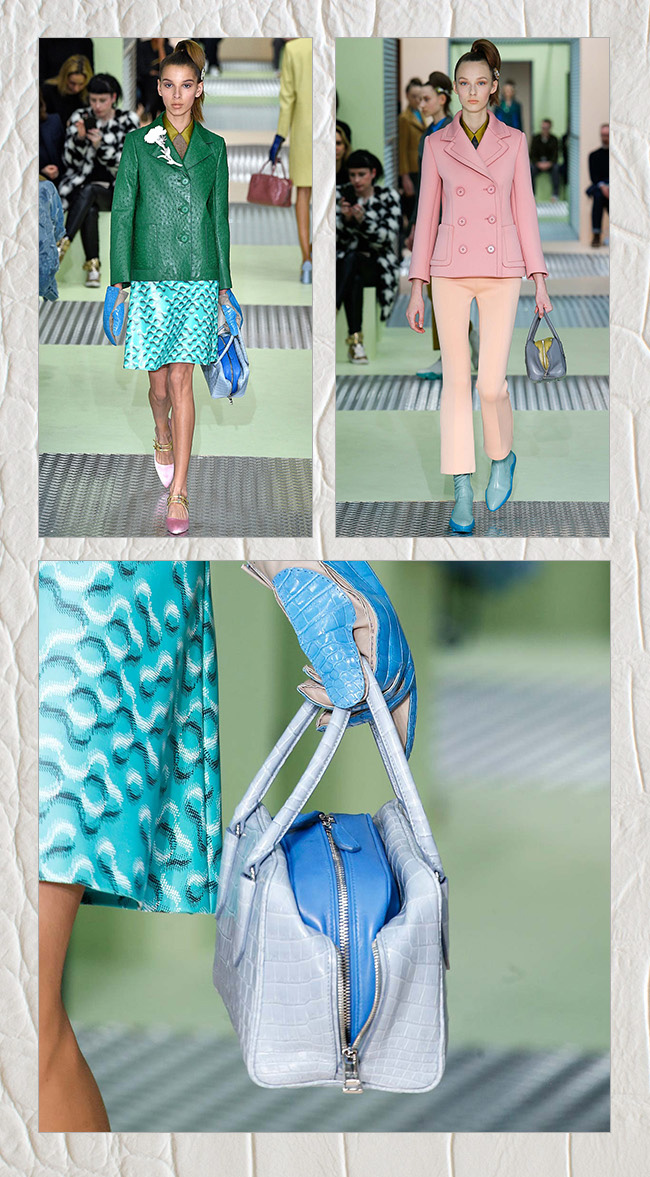 Already in-store at Prada Epicenter's this week, the official debut is scheduled for July 18th. Ad campaigns will also be sprouting everywhere in the days and weeks ahead showcasing the wide variety of materials such as nappa leather, crocodile or ostrich and size options from small, medium to large.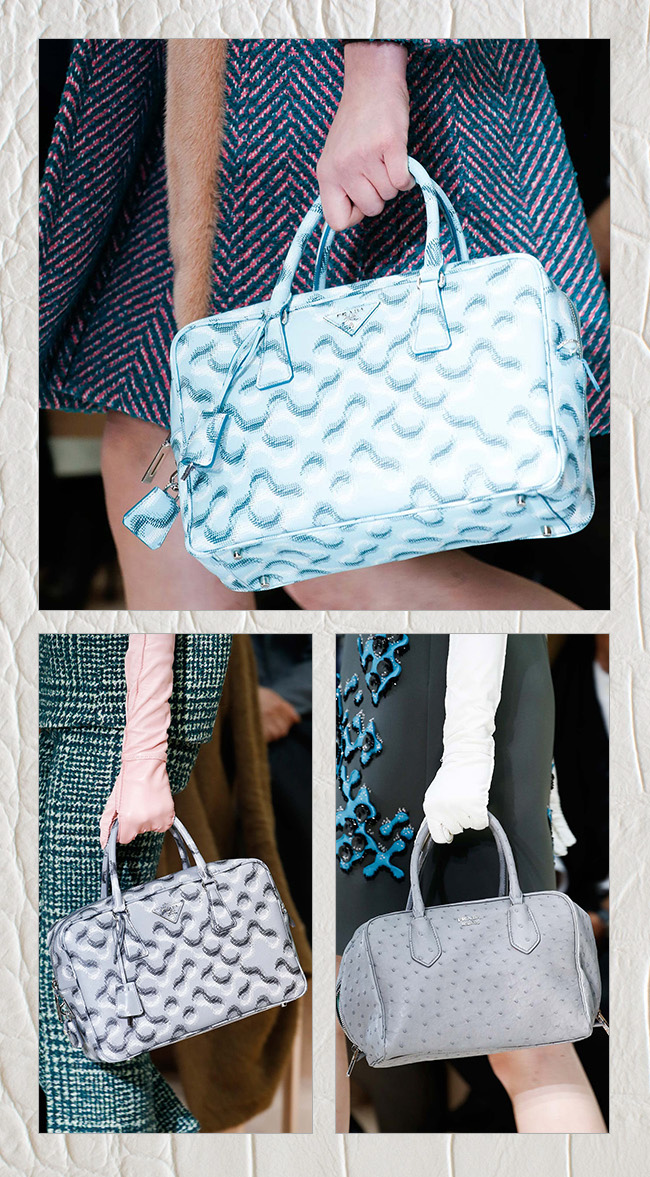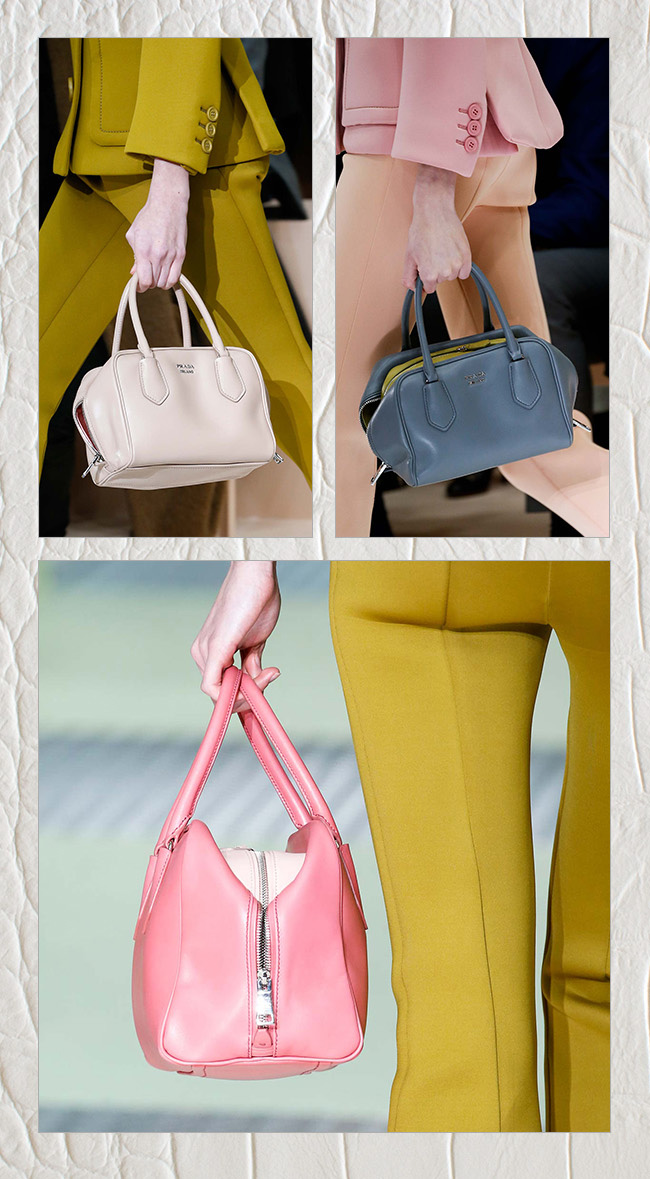 The exotic skin choices roll out in August and naturally they're my personal favorite. Customers will even have the option to create their own look.
So is this bag a lust or a must?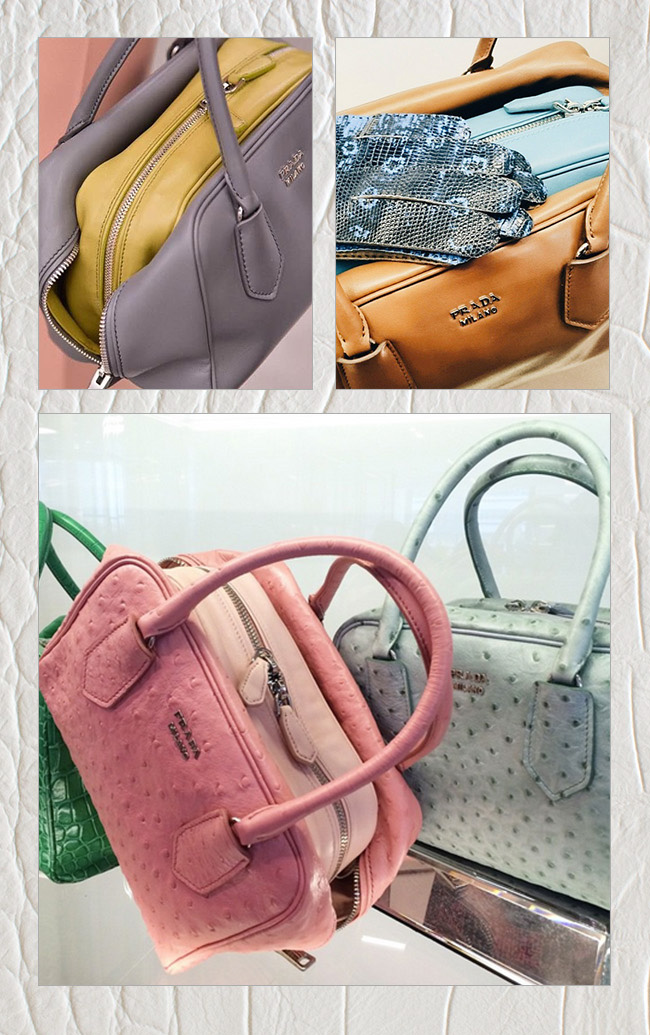 Prices start at $2,415 for a small calf version and go up to $39,760 for a medium-size crocodile style. Only time will tell if Prada has a hit on their hands. We'll be studying the streets of LA, New York, Paris, Milan, and Hong Kong for celebrities who have been gifted the bag. Let us know if you start to spot them as Prada is hoping that influencers will sway consumers everywhere. For Prada's sake (and their slumping sales), we hope so.
With Love From LA,
NJ Goldston, The Brunette