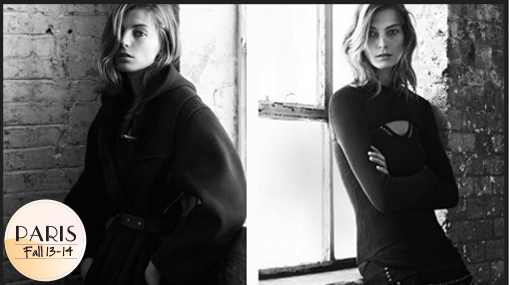 We're going! But first, let's talk clothes. Isabel Marant Fall-Winter 2013-2014 Paris Runway was one of our favorite shows and we wanted to take a break from talking about spring and summer 2014 (because it's getting cold outside) and give you some inspiration for your current fall wardrobe. Her latest campaign and collection represents the girl who other girls want to be and the girl that men want. Effortlessly boho chic, without trying too hard, Marant, known for her signature trophy jackets, laid-back knits and striking accessories is the uniform of models, fashion editors and style-setters. If you need a style fix of your own (and we'll all be wearing her designs tonight), you can find a rockin' selection at Net-A-Porter or Barneys.
So here's the deets. Tonight The Blonde and The Brunette will attend the by-invitation only Isabel Marant "BBQ" Event hosted by Isabel and the gorgeous Milla Jovovich (we love her!) to celebrate the one year anniversary of the stunning Melrose Place boutique location in LA. The store is so perfect and you will want to see photos if you haven't been before. Hang out with us on Instagram and Twitter tonight for live coverage! There's even a performance by WARPAINT!
Check it out @BnBStyle!
-Kathryn, The Blonde, NJ Goldston, The Brunette and Astrid Bryan