Jackets in pastel colors are trending for an urban chic look along with a new twist on the black blazer and cropped trench. We found our favorite classics with a cool factor, at Club Monaco. We especially love them with striped pants, black and white print checkerboard shorts and skirts. Add a color blocked pastel sweater or bag to accent their Karina Mint Blazer (above). A must for any summer wardrobe.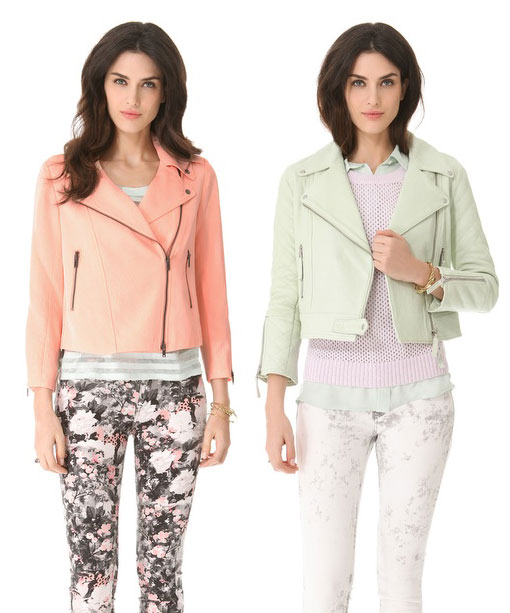 For weekends, they've reinvented the classic leather Moto jacket into a spring sensation! They have two styles, The Romona silhouette, outfitted with utilitarian details, for a cropped and boxy look, and the Davie is an iconic look with a slim, modern fit. We are loving the laid back look of vintage white jeans or a sharp and modern patterned pant paired with them or for work with a slim fit black skirt.
Shop all these great modern pastels at Club Monaco. Affordable Luxury.
-Kathryn, The Blonde