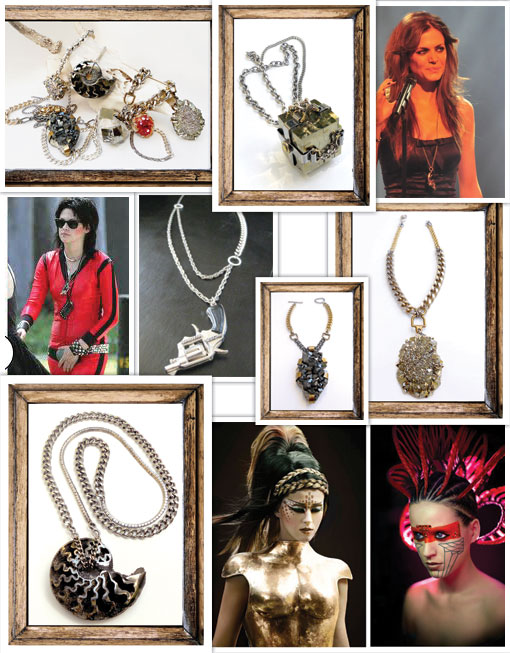 Michelle Laine is an up-and-coming jewelry designer. Her latest designs are one-of-a-kind handcrafted necklaces with over-sized gemstones hand wrapped in colorful wire cages. Laine handpicks the stones at gem fairs; these pieces are big, bold, and have a real Rock & Roll vibe. She teamed up with hair stylist Pamela Neal recently to create Katy Perry's sculptured alien headdresses for her latest music video "ET".
The Blonde and The Brunette has been watching Michelle Laine's designs for over 3 years. I personally fell in love with her work when I bought her amazing silver gun necklaces (shown above) that I wear almost every day. The gun necklaces were designed for Kristen Stewart's costume as Joan Jett in the movie "The Runaways". We know we are going to see and hear lots of her.
Michelle Laine's jewelry is sold in LA at "Curve", "Beau and Arrow", as well as "Therapy" in Miami.
– Astrid, Style & Beauty Expert