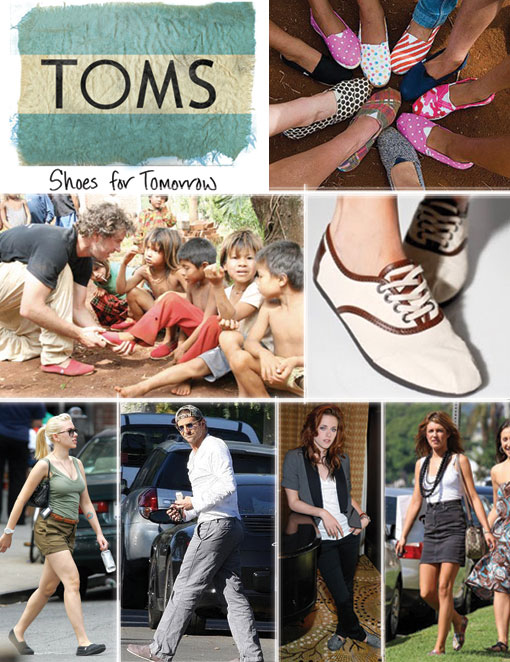 TOMS Shoes.
When those two words are spoken, the reaction is either LOVE or HATE. Some people think they are absolutely hideous, while others including myself actually love the loafer look of them…not to mention they feel as if you're walking on clouds! While TOMS has lovers and haters, I am sure we can ALL agree that no matter what they look like, we LOVE what they stand for.
"In 2006, American traveler Blake Mycoskie befriended children in Argentina and found they had no shoes to protect their feet. Wanting to help, he created TOMS Shoes, a company that would match every pair of shoes purchased with a pair of new shoes given to a child in need. One for One. Blake returned to Argentina with a group of family, friends and staff later that year with 10,000 pairs of shoes made possible by TOMS customers." -Toms Shoes
Just recently TOMS has debuted a few new styles. These include the women's "Wedged" heels, womens "Botas", "Glittered" and "Lace-Up Cordones," while still offering a wide variety of the classic slip on styles. Mens wear has has also grown to include the new "Botas" style as well, which looks quite a bit more durable for someone who has an active lifestyle.
Step into a pair of TOMS today & join the movement with us over here at The Blonde and The Brunette!
(Even if you just wear them around the house, you'll be putting a smile on a child's feet!)
Xx. Jadan