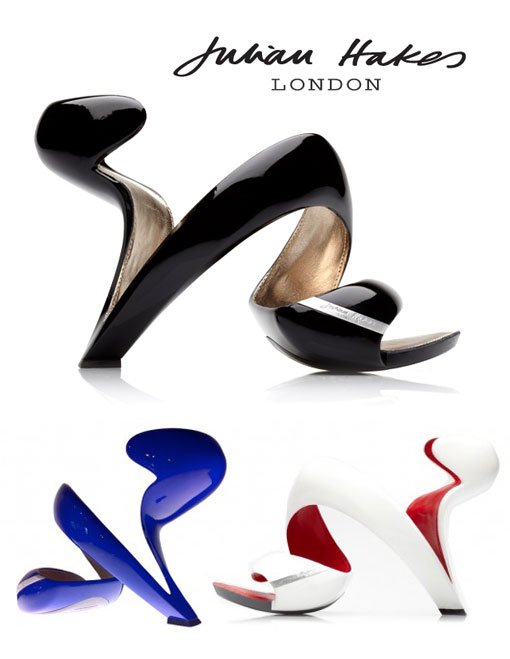 This is what happens when an architect steps into the world of fashion and it is especially apropos as London Fashion week is underway. The award winning London based architect, Julian Hakes, released in 2012 concept images of his designs for a new ladies fashion footwear design.
Julian says the design happened by accident when he was trying to figure out what parts of the shoe are needed in order to support the foot. By wrapping tracing paper around his own foot, he realized that a shoe really only needs support under the heel and ball of the foot. Everything else is extra. As simple as that, the original mojito shoe was born. It truly is an ingenious design made from a single strip that wraps around the foot. My favorite, was learning how the shoe got its name! It is called the "Mojito" simply because it resembled the spiral curl of lime found in a mojito.
To Julian's surprise, the response to the design was nearly instant and very enthusiastic! Mr. Hakes was immediately requested to put the shoe into production and won the Draper Footwear Fashion Award. Fortunately for us, he spent the past year or so developing the shoe for production. Now available at Cloggs in the UK. £114.99-£179.99.
It's like the modern day glass slipper!
Xx. Jadan Huter