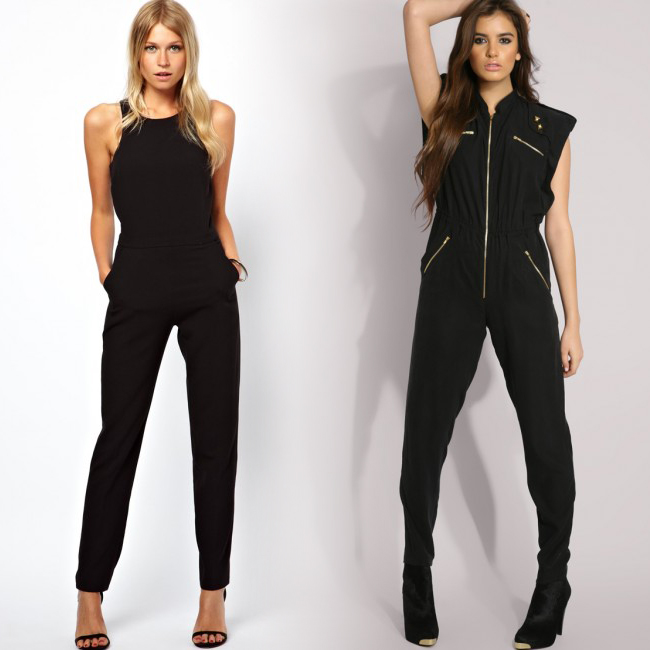 I was beyond skeptical about this trend. Jumpsuits. Well, I'm was totally wrong. Now referred to as the all-in-one, they're becoming a wardrobe staple that works for day, evening and the weekend depending on the style you choose and how you accessorize. So much so that the hostess to the decadent white truffle dinner party I attended this past Saturday night was in what else but a jumpsuit! She looked smashing.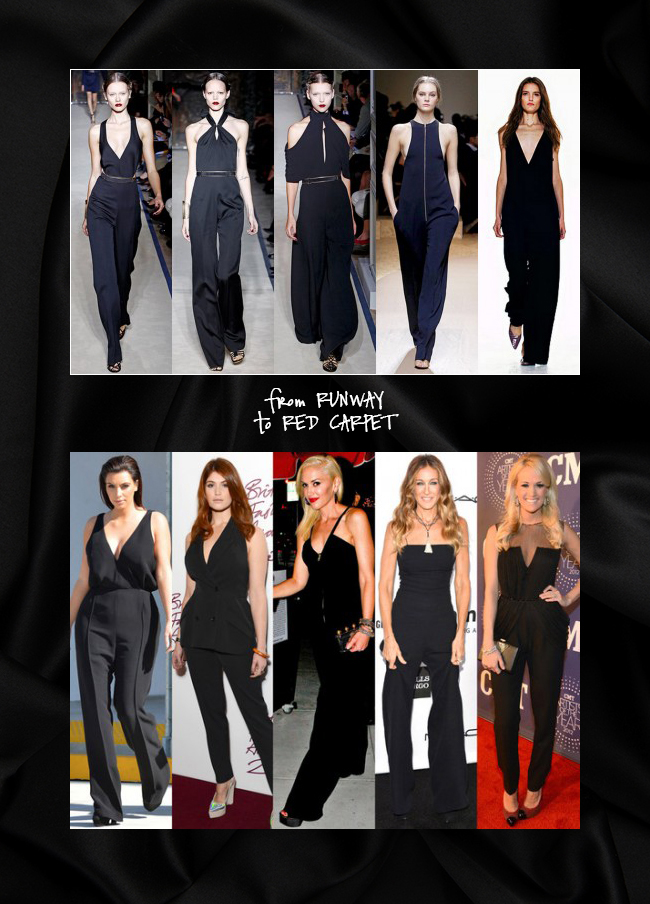 We think we know how the trend took off. It started on the runway with tons of stylish black looks and then we spotted tons of celebrities in them on the Red Carpet, but, now this "new classic", has verified staying power—becoming a must versus a lust. Styles range from sporty for the weekend to day, that is even office appropriate, to some dazzling looks for evening. Of course, we've got our usual style hints. We think you might just want to add this look to your closet. Style tip: Make sure your jumpsuit fits loosely but is not baggy around the hips.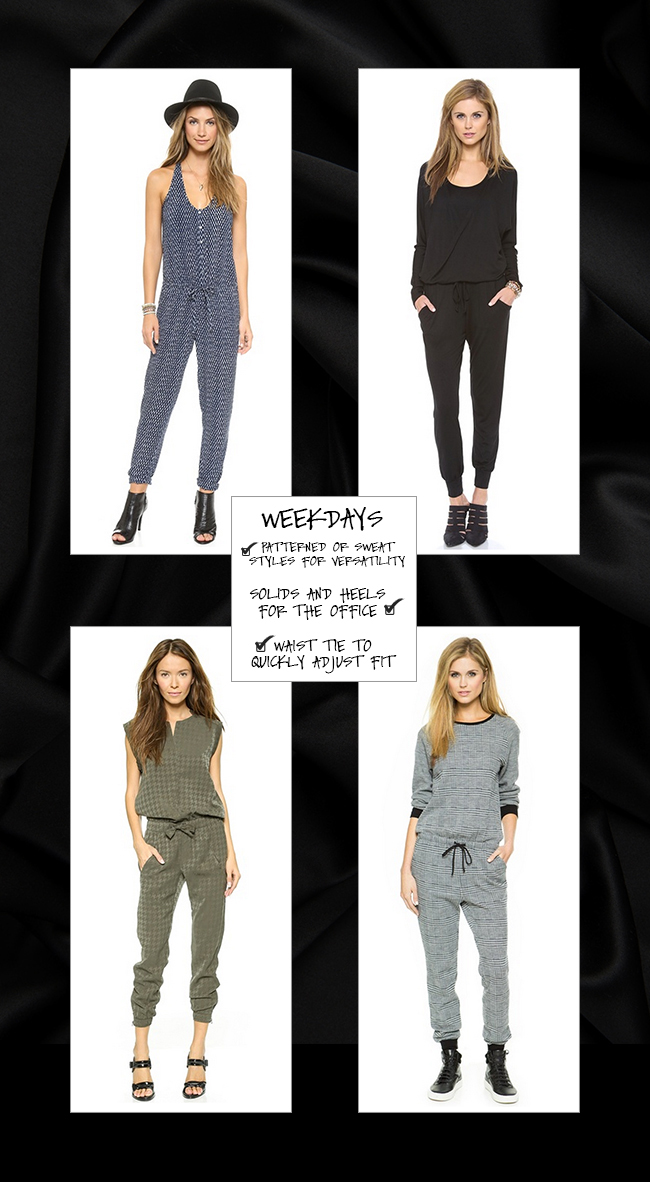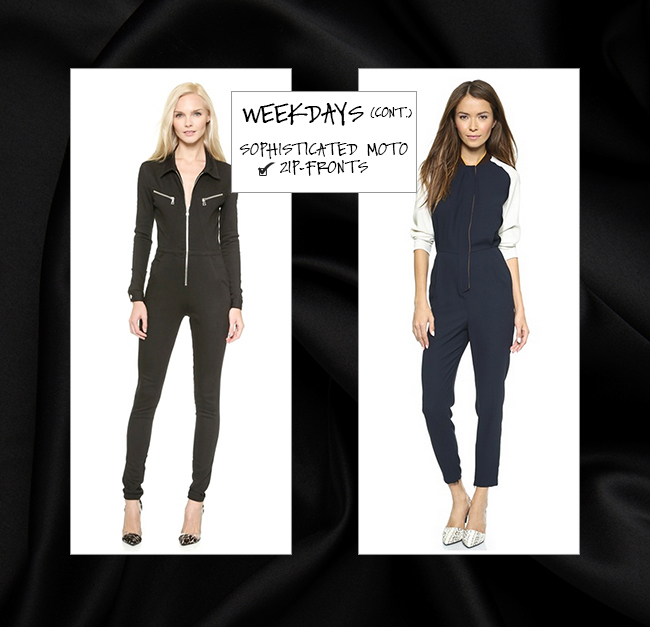 For evening we love a solid jumpsuit, bold earrings and dressy footwear as we embark on the holiday season.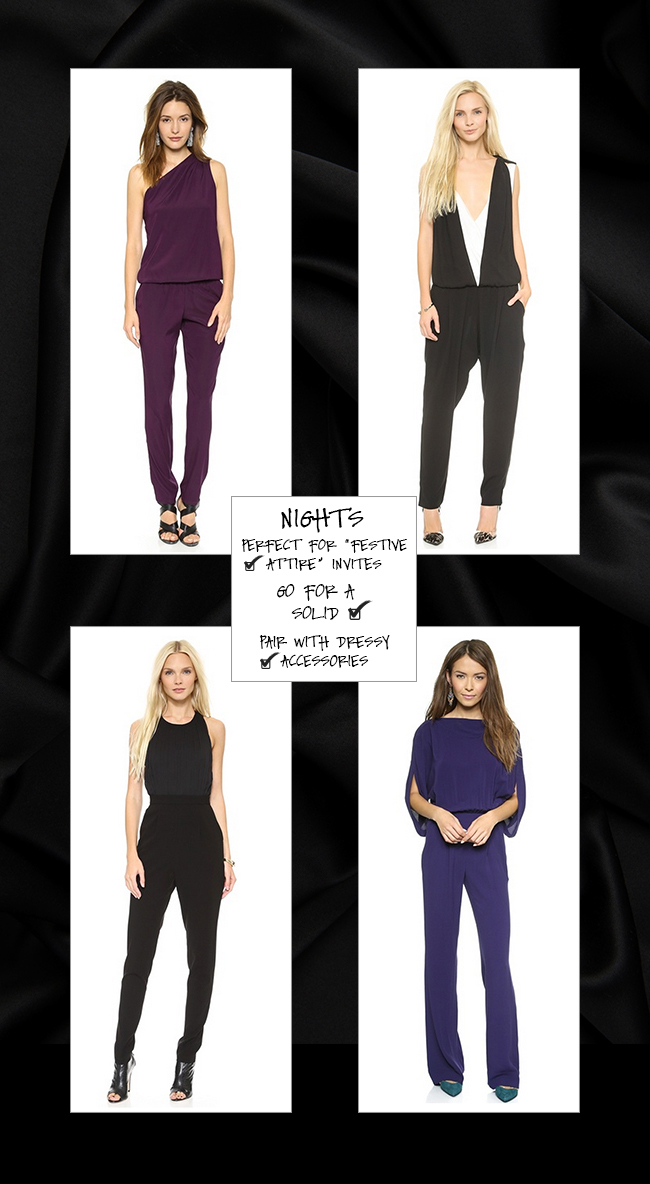 Strapless looks are perfect at almost any age and rompers are a great option for the 20-something set.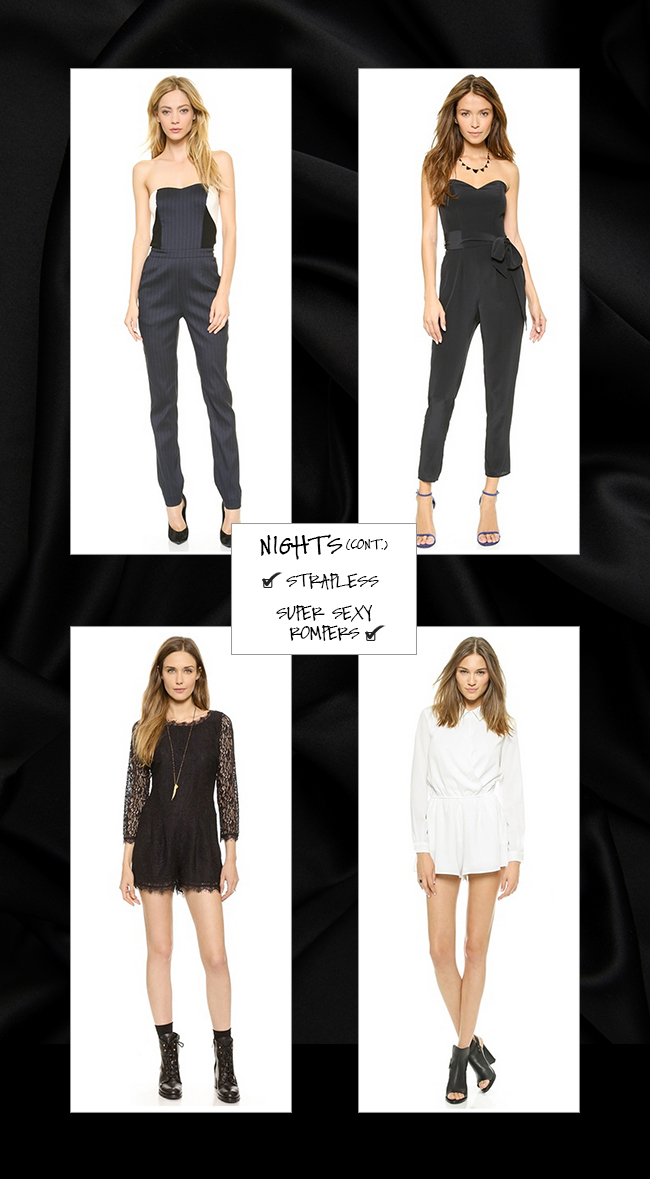 For weekend wear, it's so easy to throw on one of these looks and go out without much fuss. Add a bootie, sneaker or a great flat and you're out the door.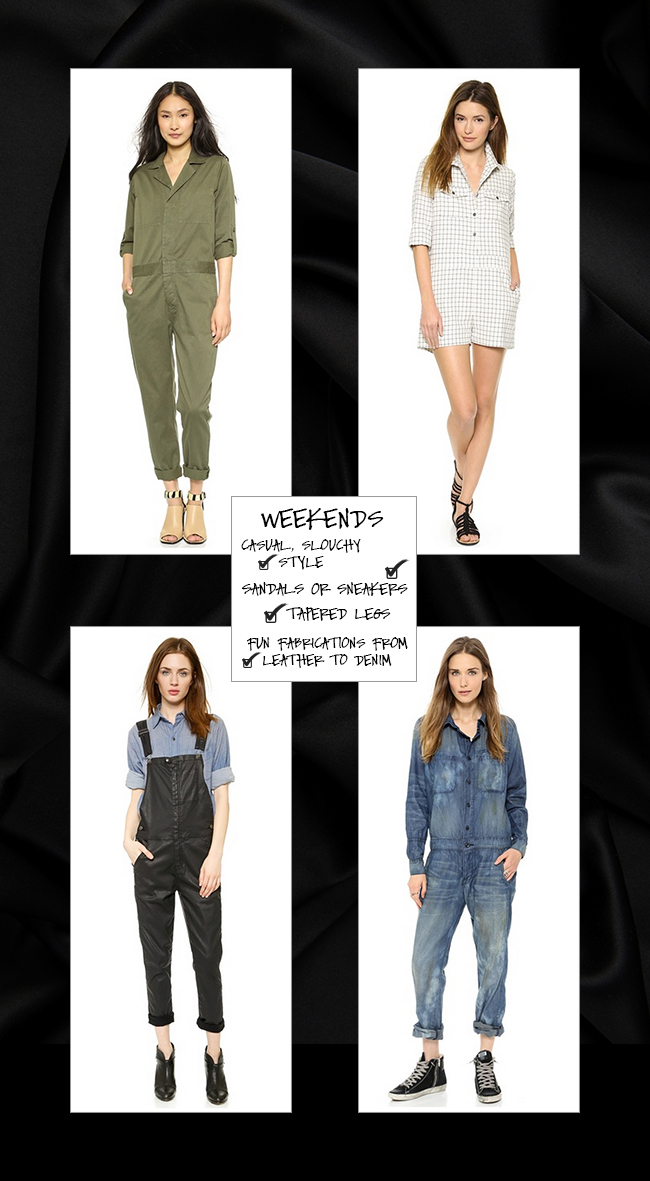 This season grey is the new black so maybe give it a go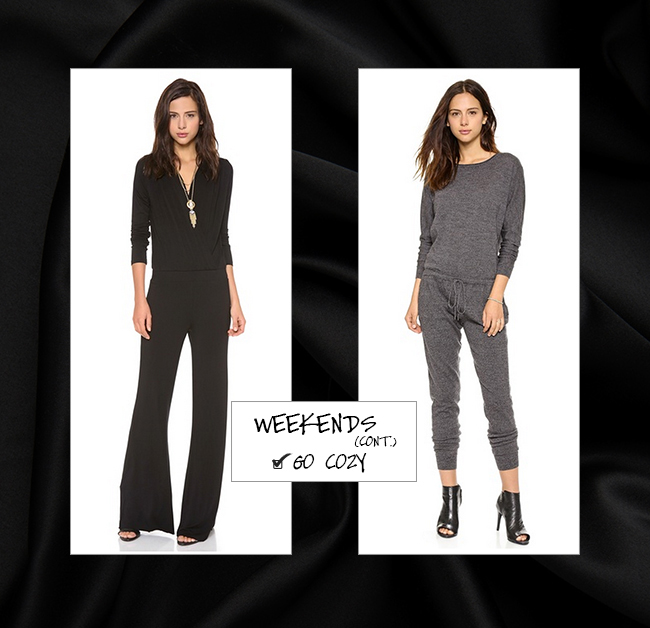 With Love From LA,
-NJ, The Brunette.